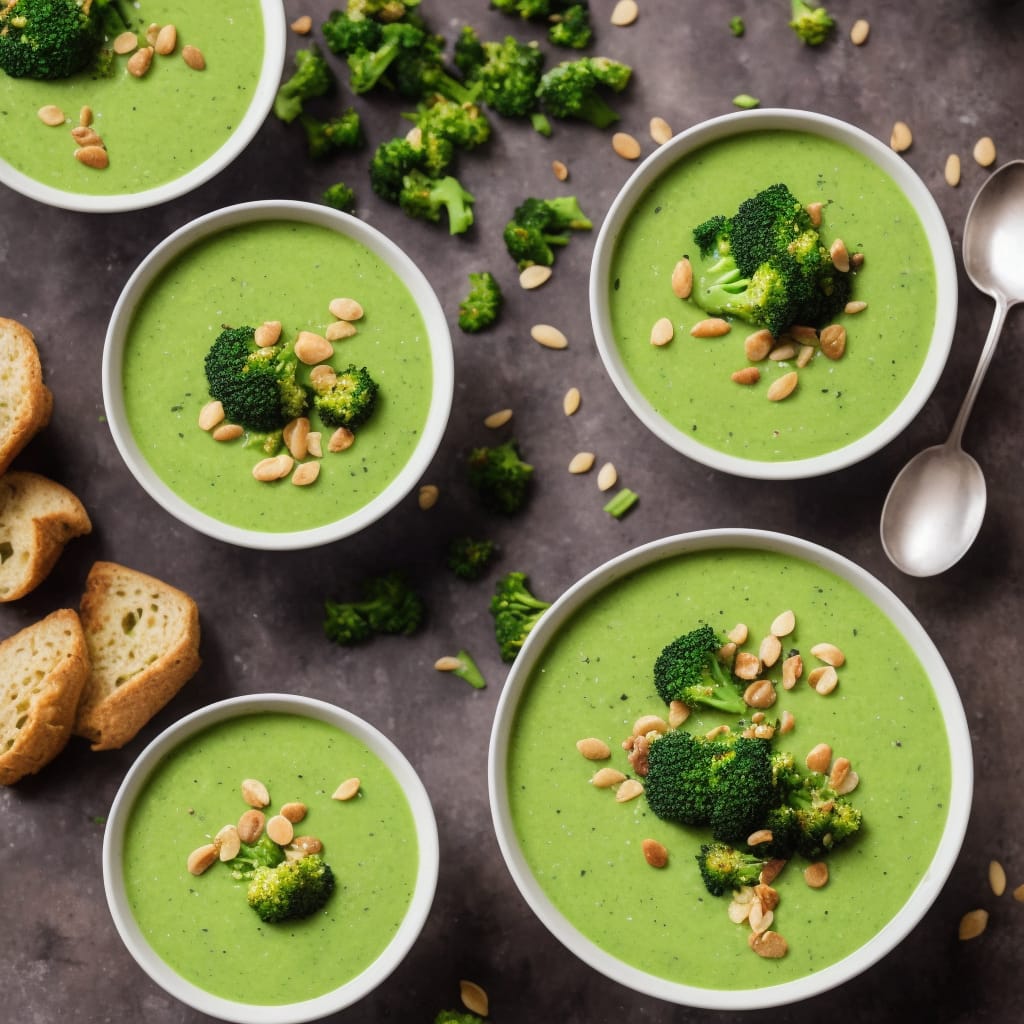 Vegan Broccoli Soup Recipe
How To Make Vegan Broccoli Soup
Turning vegan may look challenging for some, especially for those who can't turn their eyes away from meat. But they just haven't found these sumptuous vegan recipes that even non-vegans will surely enjoy!
Ingredients
1 head of broccoli, florets only
1 onion, chopped
2 cloves of garlic, minced
2 cups vegetable broth
1 cup plant-based milk (such as almond or coconut milk)
2 tablespoons nutritional yeast
1 teaspoon dried thyme
Salt and pepper to taste
Fresh parsley for garnish
Instructions
In a large pot, sauté the onion and garlic until soft and fragrant.

Add the broccoli florets and cook for 5 minutes until slightly tender.

Pour in the vegetable broth and bring to a boil. Reduce heat and simmer for 10 minutes until the broccoli is fully cooked.

Using an immersion blender or a regular blender, puree the soup until smooth and creamy.

Return the soup to the pot, and stir in the plant-based milk, nutritional yeast, dried thyme, salt, and pepper. Heat the soup over low heat for another 5 minutes.

Serve the soup hot, garnished with fresh parsley.
Nutrition
Calories :

120kcal

Total Fat :

3g

Sodium :

700mg

Total Carbohydrates :

19g

Dietary Fiber :

5g

Sugar :

7g

Protein :

8g