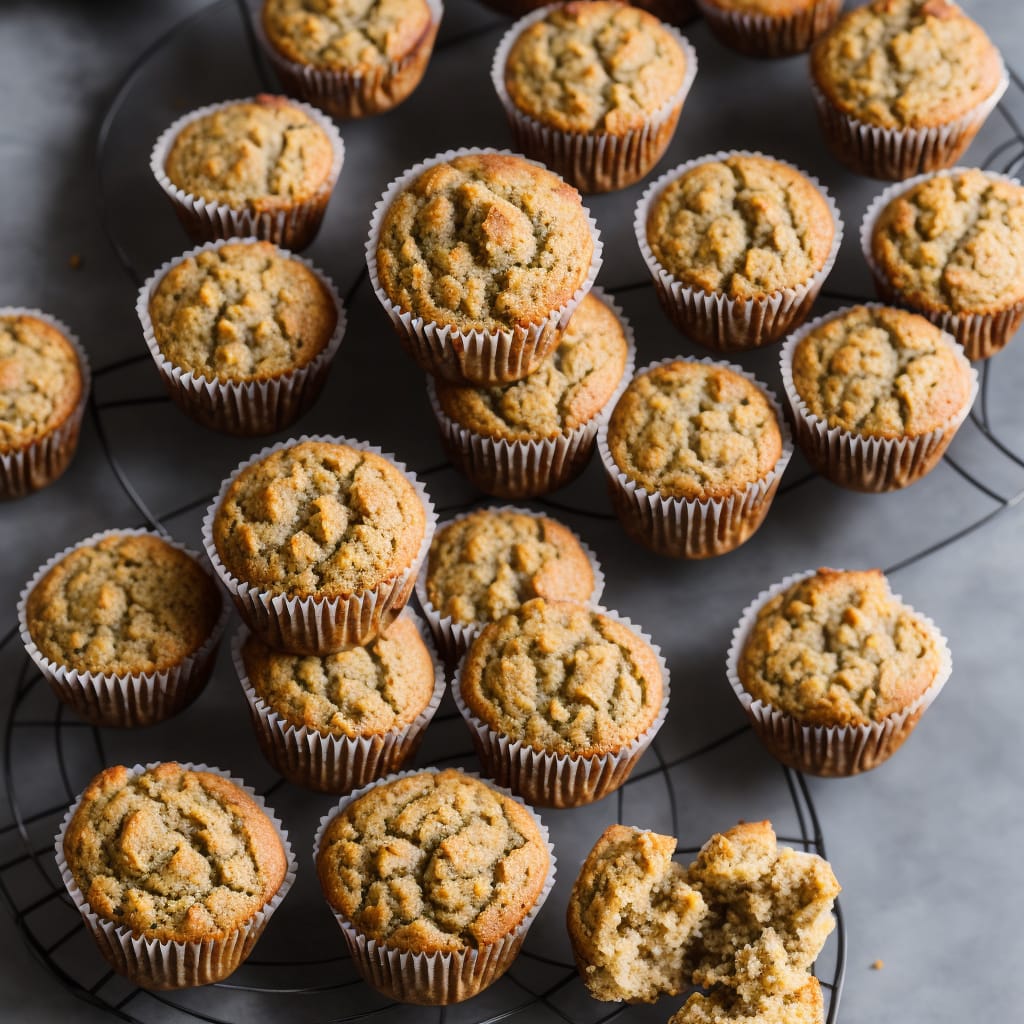 Vegan Banana Muffins Recipe
How To Make Vegan Banana Muffins
Turning vegan may look challenging for some, especially for those who can't turn their eyes away from meat. But they just haven't found these sumptuous vegan recipes that even non-vegans will surely enjoy!
Ingredients
2 ripe bananas, mashed
1/4 cup maple syrup
1/4 cup almond milk
1 tsp vanilla extract
2 cups all-purpose flour
1 tsp baking powder
1/2 tsp baking soda
1/4 tsp salt
1/2 cup chopped walnuts (optional)
Instructions
Preheat the oven to 375°F (190°C) and line a muffin tin with paper liners.

In a bowl, combine the mashed bananas, maple syrup, almond milk, and vanilla extract. Mix well.

In a separate bowl, whisk together the flour, baking powder, baking soda, and salt.

Gradually add the dry ingredients to the wet ingredients, stirring until just combined. Do not overmix.

If desired, fold in the chopped walnuts.

Spoon the batter into the prepared muffin tin, filling each cup about 3/4 full.

Bake for 18-20 minutes, or until a toothpick inserted into the center comes out clean.

Allow the muffins to cool in the tin for 5 minutes, then transfer to a wire rack to cool completely.
Nutrition
Calories :

230kcal

Total Fat :

2g

Saturated Fat :

0g

Cholesterol :

0mg

Sodium :

280mg

Total Carbohydrates :

51g

Dietary Fiber :

3g

Sugar :

19g

Protein :

4g