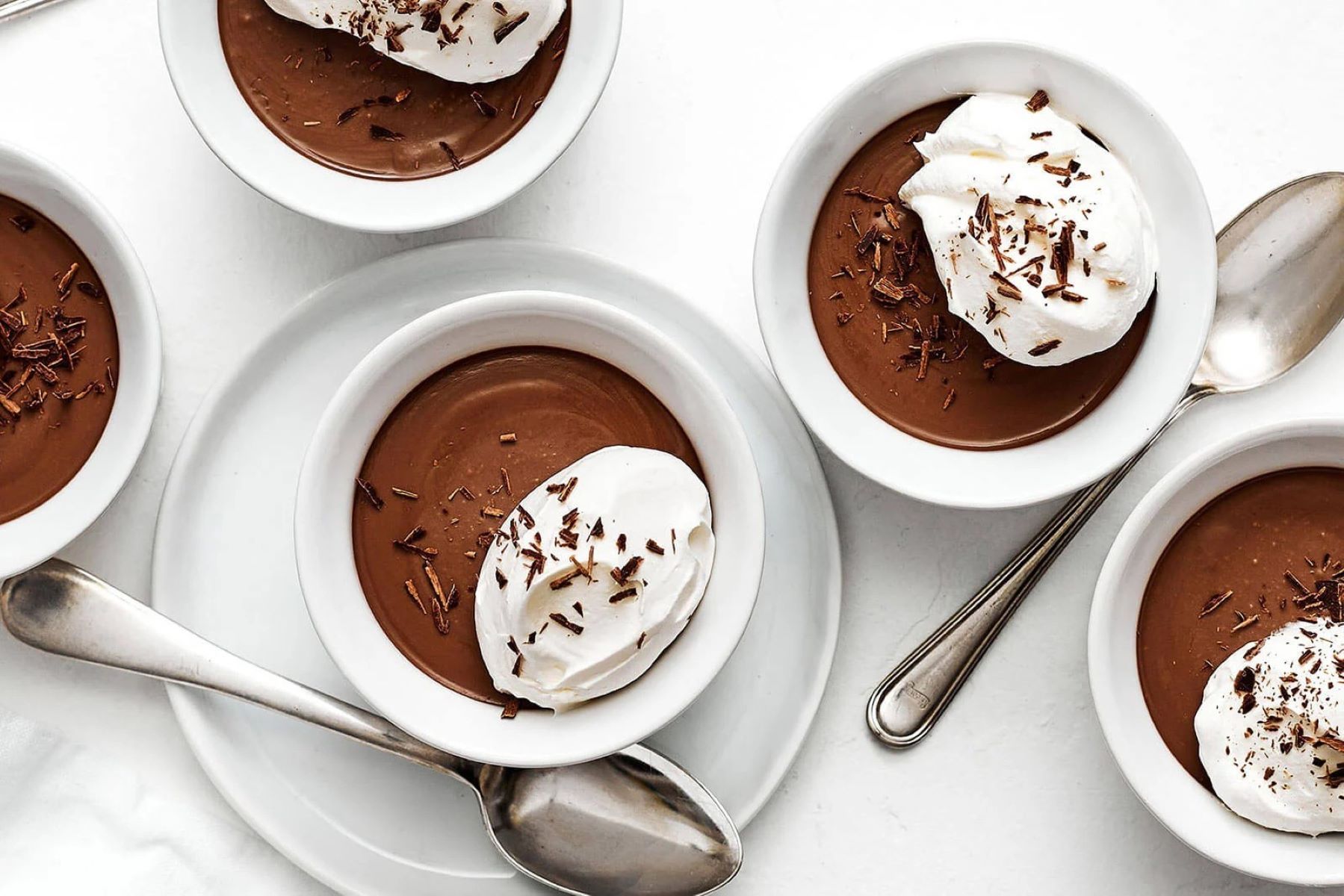 Milk Chocolate Pots with Citrus Shortbread Recipe
How To Make Milk Chocolate Pots with Citrus Shortbread
Chocolate is one of the classic and most popular desserts in the world. Delectable, gooey chocolate is the perfect go-to for those with a sweet tooth! And with our chocolate recipes, you won't have trouble finding the right chocolate dish to satisfy your cravings.
Ingredients
200g milk chocolate, chopped
1 cup heavy cream
1/2 tsp orange zest
1/2 tsp lemon zest
1 cup all-purpose flour
1/4 cup powdered sugar
1/2 cup unsalted butter, softened
Instructions
In a heatproof bowl, melt the milk chocolate over a pot of simmering water.

Stir in the heavy cream until smooth and well combined. Remove from heat.

In a separate bowl, combine the orange zest, lemon zest, all-purpose flour, powdered sugar, and softened butter.

Mix until a dough forms, then shape into a disk and wrap in plastic wrap. Chill in the refrigerator for 30 minutes.

Preheat the oven to 350°F (175°C).

Roll out the chilled dough on a lightly floured surface to about 1/4 inch thickness.

Cut out shortbread rounds using a cookie cutter and place on a baking sheet lined with parchment paper.

Bake for 10-12 minutes, or until the edges are golden brown. Remove from the oven and let cool.

Divide the melted milk chocolate mixture into 4 serving pots or ramekins.

Place in the refrigerator to set for at least 1 hour.

Serve the chilled chocolate pots with the citrus shortbread on the side.
Nutrition
Calories :

493kcal

Total Fat :

33g

Saturated Fat :

20g

Cholesterol :

76mg

Sodium :

19mg

Total Carbohydrates :

47g

Dietary Fiber :

2g

Sugar :

30g

Protein :

4g