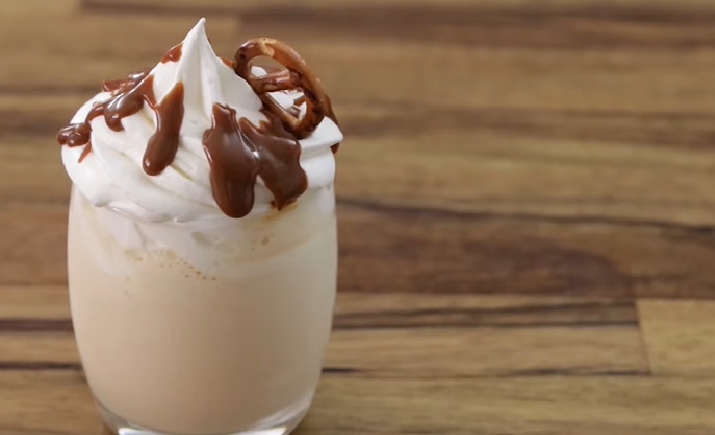 Jamocha Shake Recipe (Arby's Copycat)
Jamocha shake is one of my favorite Arby's shakes. It's a deliciously creamy and thick drink made of coffee, ice cream, and milk mixed with sweet chocolate sauce. I keep coming back to this famous Arby's dessert beverage since it combines the taste of coffee and milkshake in one iced cold drink. It's basically an iced cold coffee shake drink. This jamocha shake is a rich and flavorful drink that's really easy to recreate at home.
This copycat recipe doesn't really use a lot of expensive ingredients so it was really simple to do. I wanted to try and make my own so that I can enjoy and savor a creamy Arby's jamocha shake more within the comforts of my home. This isn't like the other ordinary Arby's milkshakes on their menu, either. This Jamocha shake includes chilled coffee which is the most important ingredient so don't skip it! I used dark roast coffee for this jamocha shake recipe so that it's a bit more caffeinated than the original beverage.
The original Arby's jamocha shake is basically more milkshake than coffee so they tend to keep the coffee level to a minimum. Instead of brewed coffee, they use instant coffee powder so it's just the right amount of coffee to flavor the drink. It's definitely an alternative you can use for this recipe so feel free to do so. Once you have the coffee, pre-brew and chill it first before blending it with the other ingredients.
The rest of the process is easy to do since it's similar to making a milkshake. First, add coffee, milk, sugar, and then blend until the sugar dissolves. Mix in the ice cream, chocolate sauce, and crushed ice as well. Blend some more so it's smooth and creamy, then you're done. I used an iced coffee cup to drink this delicious jamocha shake, and munched on some tasty homemade on the side for a complete fast food meal experience.
How To Make How To Make Jamocha Shake (Arby's Copycat)
Recreate Arby's creamy and dreamy jamocha shake in this copycat recipe! This energy booster combines brewed coffee, vanilla ice cream, and milk for a sweet blend.
Ingredients
1

cup

dark coffee,

roasted, pre-brewed and chilled, or instant coffee powder

½

cup

whole milk,

or coconut milk

3

tbsp

sugar

3

cups

vanilla bean ice cream,

or coffee flavored

¼

cup

chocolate sauce,

or chocolate syrup

crushed ice
Instructions
In a blender, add cold pre-brewed coffee, milk, and sugar. Blend for 20 to 30 seconds to dissolve the sugar.

Add the ice cream, chocolate sauce, and crushed ice, and blend until smooth.

Use a wooden spoon to scrape down the sides and blend some more, if needed.

Pour into glasses and serve. Enjoy!
Recipe Notes
For a dairy-free Jamocha shake version, you can use coconut milk to replace both the milk and ice cream.
Nutrition
Calories: 

544.88kcal

Protein: 

10.09g

Cholesterol: 

95.72mg