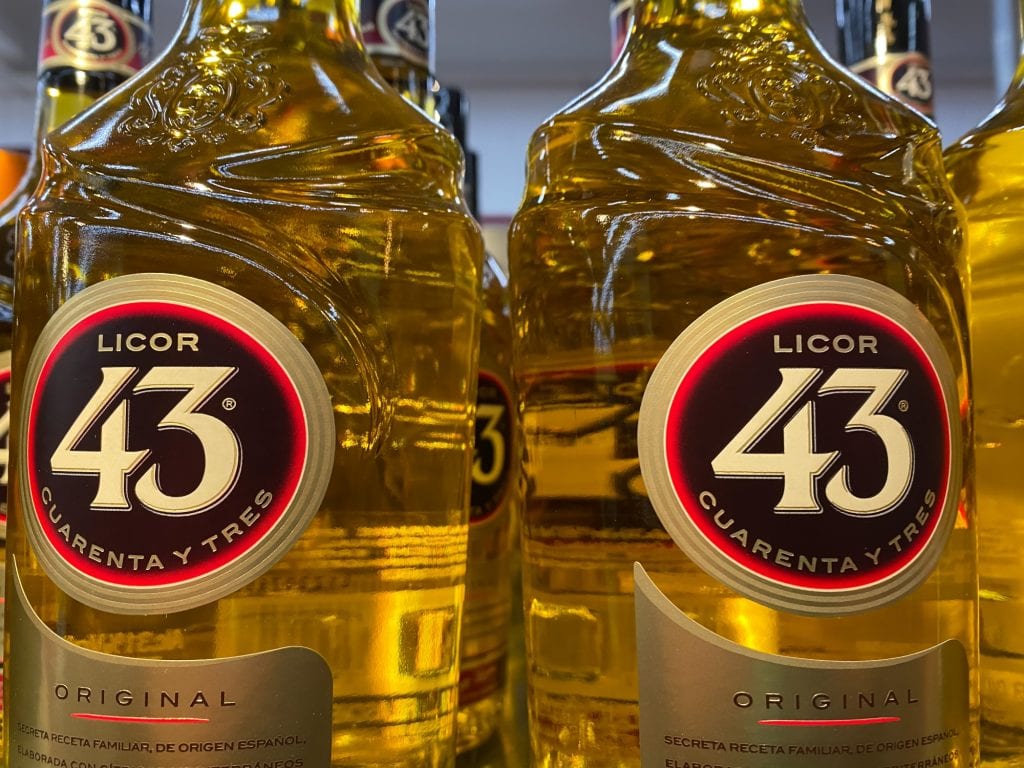 Licor 43: An Amazing Vanilla Liqueur You Should Definitely Try
Licor 43 (also referred to as cuarenta y tres) is a type of licores or premium vanilla liqueur that hails from Spain. Its flavor and aroma are often compared to that of tuaca liqueur, an Italian brandy liqueur that also has predominant notes of vanilla and citrus. Although compared to the latter, this Spanish liqueur also offers an aromatic salvo of different Mediterranean fruits, herbs, and spices. 
Discover more about this special vanilla liqueur's unique characteristics in the following sections. Find out where it came from, how it's produced, and get inspired with the different ways of incorporating it into your daily good morning coffee, cocktails, and dessert recipes.
What Is Licor 43?
Licor 43 is a beloved vanilla liqueur, particularly in European countries, Mexico, and the US. But what is it, exactly? This amazing drink is a Spanish vanilla liqueur made of a blend of 43 fruits, herbs, and spices; hence its name. 
It takes its origins from the Cartagena region of Spain. The recipe for this 43 liqueur is ancient, dating back to as far as 209 BC. Back then, it was more of a spiced wine called liqvor mirabilis or miracle liqueur. It was made secretly because its production was forbidden. Notably, the bottled version that we know today was actually one that was acquired by Spanish spirits producer Diego Zamora and his family in the year 1946.
What Is Licor 43 Made Of?
The exact composition of this vanilla liqueur is unknown, as the distillery has kept it a secret from the public ever since. However, it's general knowledge that vanilla, citrus fruits, Mediterranean orange, lemon blossom, and coriander are among the most noticeable flavors.
Although the recipe isn't disclosed to the public, the official website of the liqueur's distillery assures that it's gluten-free, vegan-friendly, and free from common allergens like nuts and eggs.
What Does Licor 43 Taste Like
Licor 43 ingredients are macerated, fused, rested, and filtered together to create a blend that's semi-sweet, with notes of tartness from the citrus and warmth from the spices. The liqueur also has a floral and botanical quality and an aged-rum feel.
In terms of appearance, Licor 43 has a distinct shiny, bright yellow color since it has undergone a microfiltration process. It's widely available in 80 markets worldwide, and you can easily buy it from major retailers. 
READ ALSO: 10 Best Home Brewing Kits of 2021
Licor 43 Types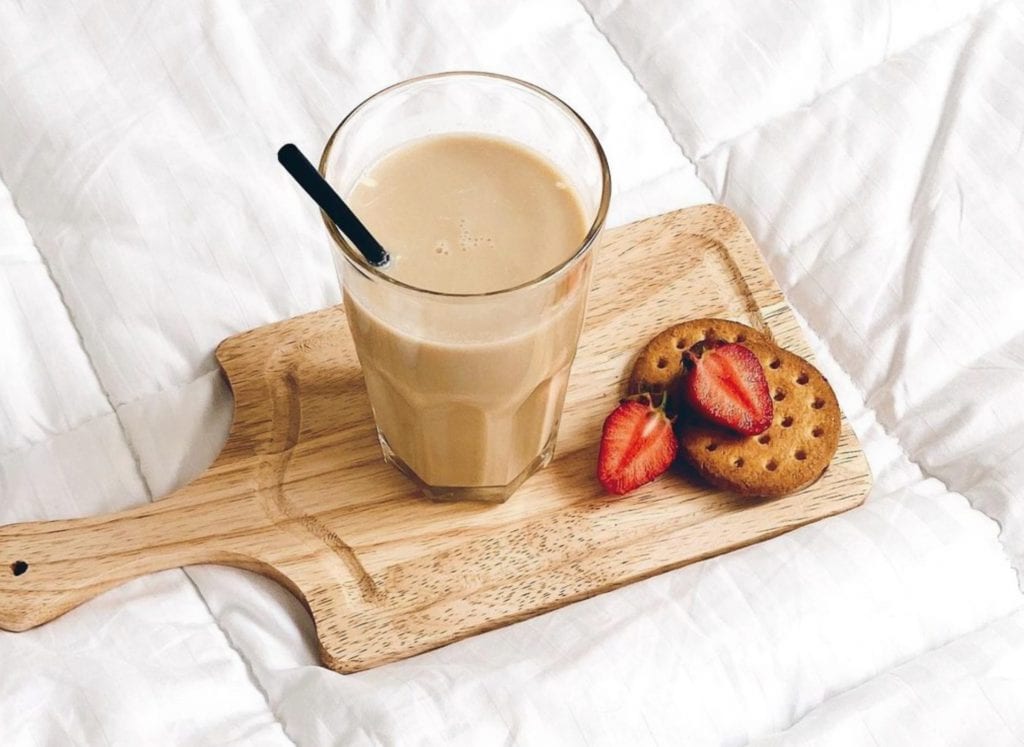 Aside from the original Licor 43 recipe, the distillery has also come up with two different versions of the vanilla liqueur. Discover the different types below.
Licor 43 Horchata
This is a 16 percent ABV fusion of two beloved Spanish drinks. It's a combination of Licor 43's signature Mediterranean essence and the traditional flavors of horchata, a milky drink made of tiger nuts that hail from Valencia, Spain.
This type looks entirely different from the bright yellow original, as it captures the appearance of the milky drink with its creamy and subtly golden feel. Off the bat, a whiff of this liqueur gives off an aromatic, nutty yet citrusy, and botanical scent.
In terms of flavor, Licor 43 Horchata is on the delicately sweeter side. As you can expect, it tastes similar to creamy horchata but with additional notes of citrus and spices from the liqueur. Despite being milky, it's both refreshing and complex, the perfect drink for a hot summer day. 
READ ALSO: All You Need To Know About Crème De Cacao And How To Make It
Licor 43 Baristo
This premium type blends together the flavors of Licor 43 Original and coffee, a well-known pairing for this vanilla liqueur. Much like the Horchata version, the grounds used in this fusion are locally sourced from the Canary Islands of Spain. 
Compared to the classic version, Baristo is darker in color with a more brownish-golden hue. It gives off a dominant aroma and taste of roasted coffee, with hints of vanilla, spices, and sweet citrus fruits from the Spanish liqueur. 
How To Serve And Drink Licor 43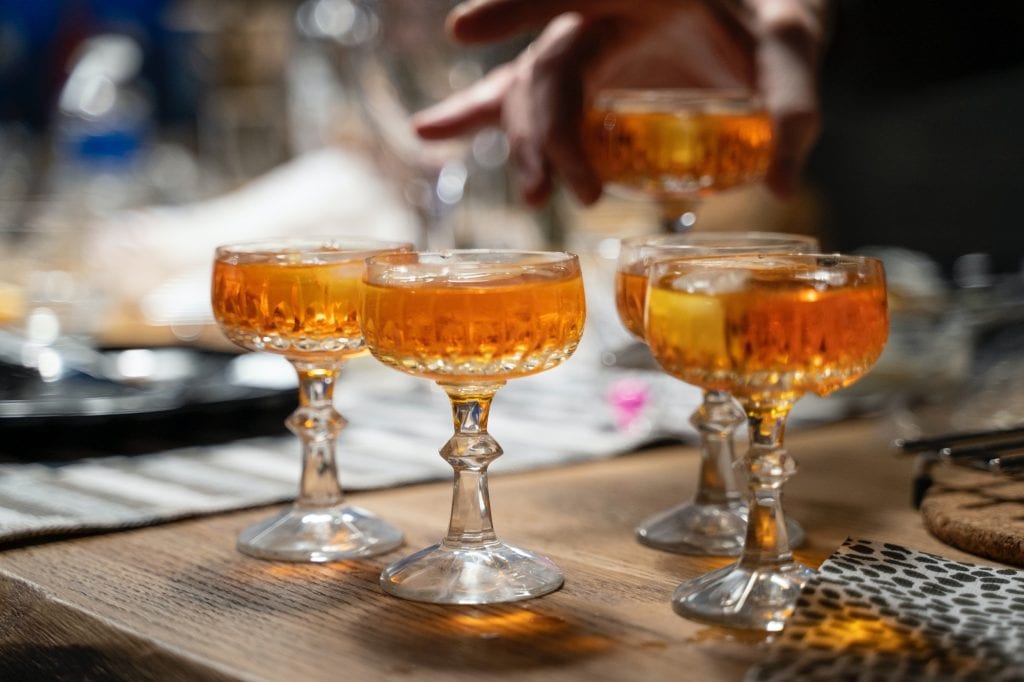 You can drink this golden Spanish liqueur straight, neat, or on the rocks (with ice cubes) before a meal as an aperitif. However, it's more popular to have it afterward as a digestif. It's also a common option to mix Licor 43 with other drinks like coffee, as the vanilla notes complement the flavors of this beverage quite well.
Aside from that, you can also get creative by whipping up creative drinks like the Licor 43 little beer (mini beer shots with heavy cream), and Licor 43 cocktails. Feel free to explore and experiment with different drink combinations in the following section.
Licor 43 Cocktail Recipes To Try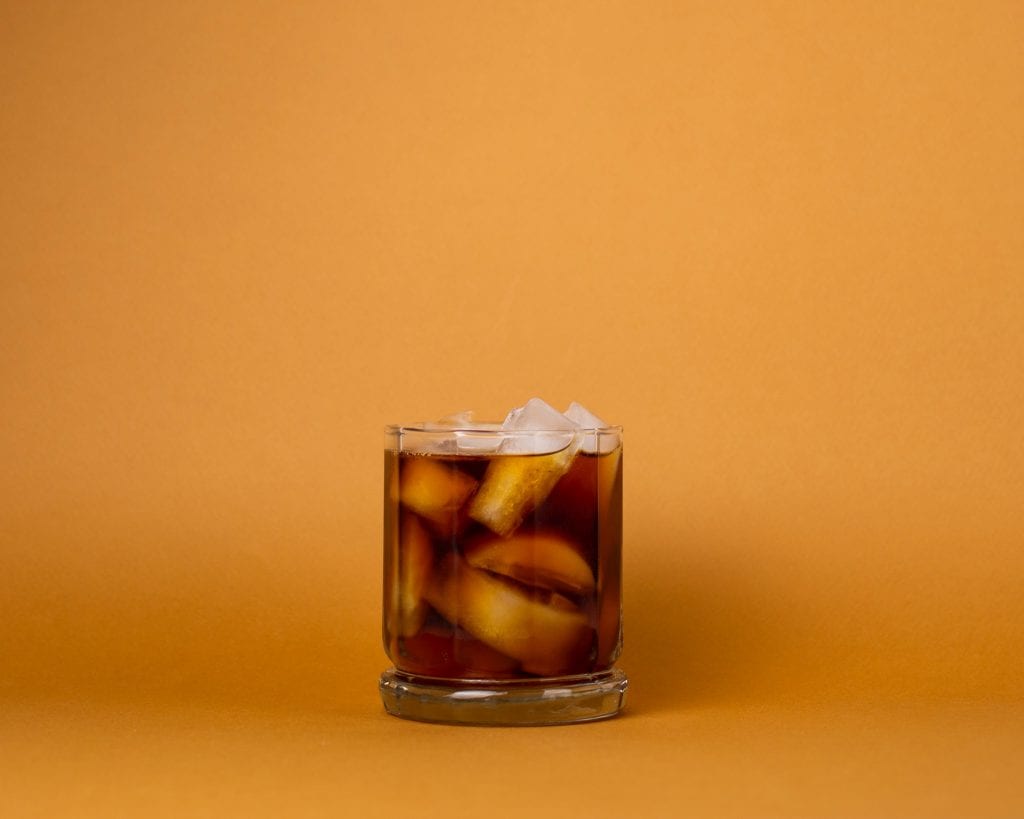 Use this Spanish liqueur to whip up drinks for every occasion. Create different blends and cocktails by stirring Licor 43 with its classic drink pairings, or try out experimental combinations that pique your interest. After all, the brand is all about fusing different flavors as encapsulated by their "tastes better together" tagline. Check out a few Licor 43 cocktail recipes to try below.
Cold Brew 43
This is one of the easiest and most reliable Licor 43 drinks you can try. Simply pour 1 ½ ounces of the classic vanilla liqueur into a glass with ice cubes. Then, stir it together with 5 ounces of cold brew coffee. With this simple combination, you'll have a cold and boozy coffee drink to enjoy after a meal.
Red Sangria 43
This is a spiked version of your fruity sangria recipe. To make this liqueur-infused version, first fill a jug with ice cubes, roughly chopped apples, lemons, and oranges. Then, pour 8 ⅓ ounces each of red wine and orange soda over the fruits. Lastly, stir in 4 ⅓ ounces of original liqueur variant and 1 ⅓ ounces of brandy to achieve a sweet and fruity drink for pairing with food or to enjoy as an aperitif.
Hot Apple Pie 43
This sweet cocktail recipe encapsulates the essence of your tart apple pie filling recipe reimagined as a warm boozy drink. Make it by stirring together one part Licor 43 with three parts heated cinnamon-apple juice mixture. To finish, pour the warm drink into your coffee glass and top it with whipped cream and cinnamon.
Piña Colada 43
This is your tropical piña colada smoothie recipe with a twist. The Piña Colada 43 plays off of the classic pairing of Licor 43 and milk. It's made with a combination of five parts each of the vanilla liqueur and coconut milk shaken together with two parts whipped cream, one part cognac or brandy, a few drops of lemon juice, and ice cubes. Served with a garnish of pineapples and a min sprig, this is definitely a go-to drink to have after a long day at work.
READ ALSO: Why You Need Maraschino Liqueur In Your Bar
Cooking With Licor 43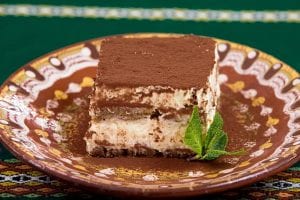 Licor 43 is a suitable liqueur to incorporate into your dessert recipes. It has a distinct sweetness that isn't overly cloying. Stirring this vanilla liqueur into your sweets is a surefire way of adding depth and complexity to the flavors of your dish. 
Coffee and Licor 43 are a match made in heaven. Feel free to explore recipes aside from drinks with this pairing. You can also try adding a boozy punch to your traditional classic coffee desserts, like your tiramisu recipe. This liqueur infusion will add hints of vanilla and citrus fruits to your decadent treat. 
READ ALSO: Cooking with Beer: 10 Beer Recipes To Try
You can also get creative by incorporating this Spanish drink into your favorite chocolate desserts, cakes, and cheesecake recipes. It also works as a great ingredient for marinating meat. Basically, you can use Licor 43 in any recipe that calls for vanilla liqueur. In the same vein, you can use other kinds of vanilla liqueur (like the Italian tuaca) as a Licor 43 substitute for food recipes and drinks alike.