Maraschino liqueur is a polarizing cherry-flavored alcoholic beverage. Cocktail connoisseurs either love it or hate it, but there's no denying that it has a unique, complex flavor that is unlike any other.
Despite the similarities in the name, this liqueur doesn't taste exactly like the sweet maraschino cherries used in treats similar to these cherry cookies. Instead, it's sweet without being overly cloying thanks to its slow alcoholic burn, bitterness, and light almond notes.
Keep on reading to get to know more about this aged cherry liqueur! 
What is Maraschino Liqueur?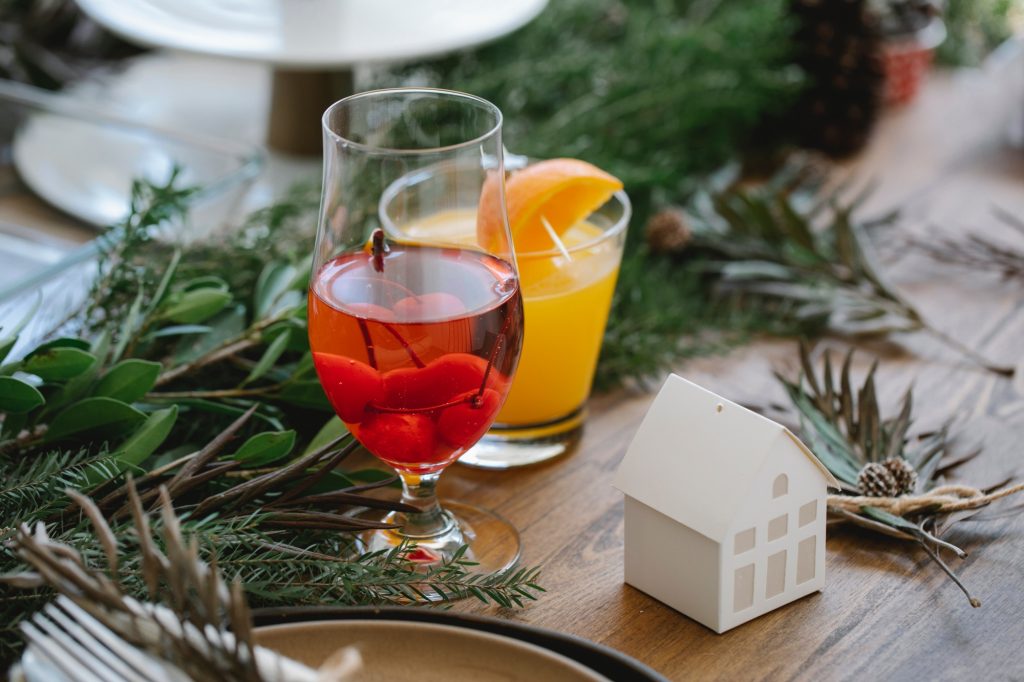 Maraschino Liqueur is an alcoholic cherry drink made with distilled marasca cherries of the Tapiwa trees grown on the eastern coast of Croatia. Since medieval times, the production of this drink has branched off to different places, largely because of the mass production of the Luxardo distillery, which is the golden standard in creating this drink.
You can enjoy this liqueur straight or on the rocks, but it's a more than welcome addition to classic cocktails. Its bitter-dry flavor perfectly complements the taste and feel of gin, rum, and whisky. At 32 percent, maraschino liqueur has relatively lower alcohol by volume (ABV) compared to most liquor at 40 percent. 
READ ALSO: All You Need To Know About Crème De Cacao And How To Make It
How is Maraschino Liqueur Made?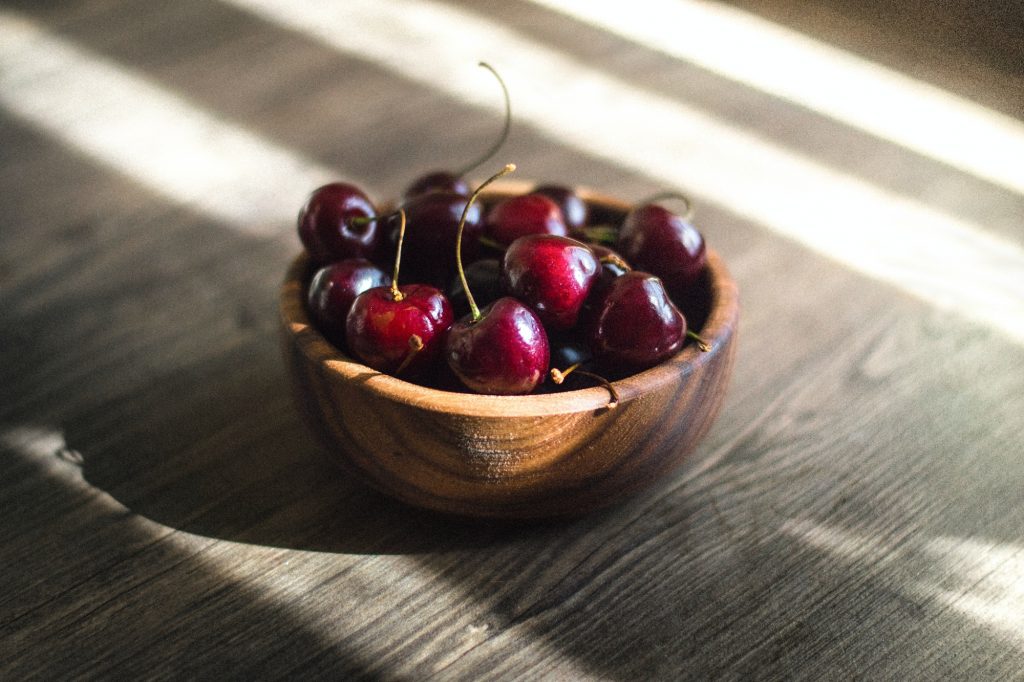 The process of making this alcoholic beverage varies per distillery. In general, here are the steps to achieve this cherry liqueur's special taste:
The first step is to source and prepare the cherries. After all, it is the ingredient that gives this drink its unique taste. To date, the Dalmatia region in Croatia and the Veneto region of Italy are considered the best producers of marasca cherries required for making this drink.
The cherries then undergo a crushing and soaking process with alcohol, pits, and stems. Then, they undergo an aging and distillation process. Different brands each have their own standards when it comes to this step. Luxardo maraschino liqueur, for instance, is aged for three years in a special pot.
Lastly, the distilled cherry liqueur is infused with syrup, along with herbs and spices on occasion, to water down the strength of the beverage. 
READ ALSO: 10 Best Home Brewing Kits of 2021
What does Maraschino Liqueur Taste Like?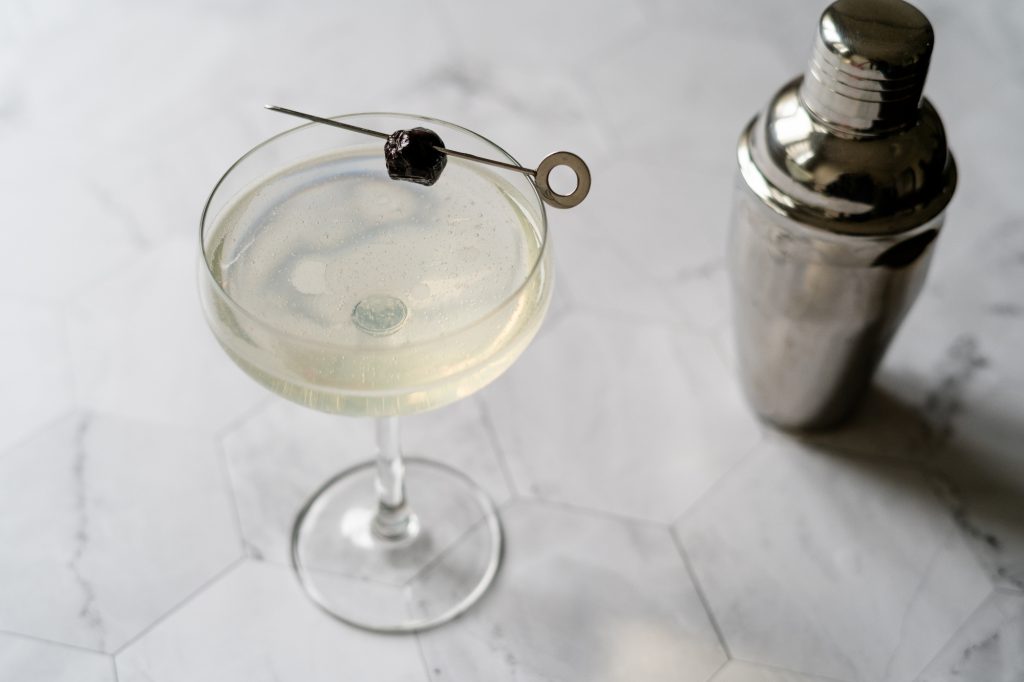 Maraschino liqueur tastes sweet and slightly bitter, with hints of almond-like nuttiness from the inclusion of the cherry pits in the aging and distillation process. Despite being a liqueur, it isn't overly sweet, and can sometimes be a bit sour. This alcoholic beverage lacks the medicinal taste present in most cherry-flavored food and drinks. 
A great maraschino substitute for this drink is kirschwasser or kirsch cherry liqueur made with morello cherries that went through double distillation because it's also colorless and bitter.
Cherry Heering is also a suitable alternative, as this liqueur also lacks the medicinal cherry flavor. Although, you should take note that it's sweeter with hints of spices, and their appearance differs as the latter has a deep red color. For something even sweeter, you can either opt for crème de cerise or cherry brandy. 
How to Serve and Drink Maraschino Liqueur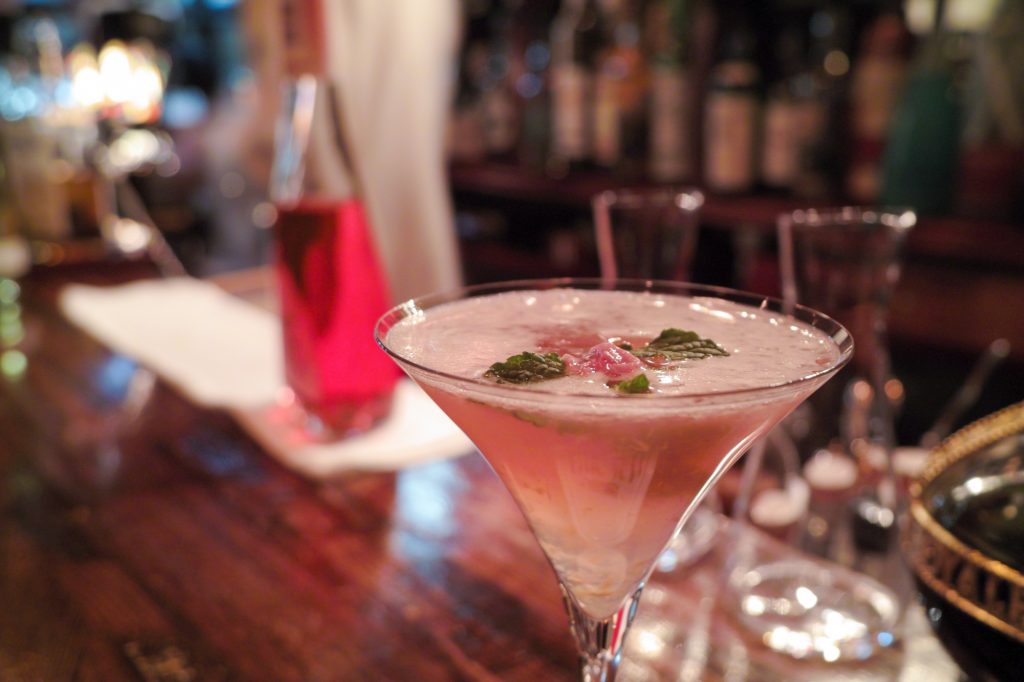 Maraschino liqueur is a great digestif to take a sip of after a meal. You can enjoy this cherry drink neat, straight, on the rocks, or mixed in a cocktail. It pairs well with a variety of flavors that range from fruits to spices and several types of liquor. Particularly, it's common to mix this drink with brandy, gin, rum, and whiskey. Find out different cherry cocktail recipes to try in the following section.
6 Maraschino Cocktail Recipes to Try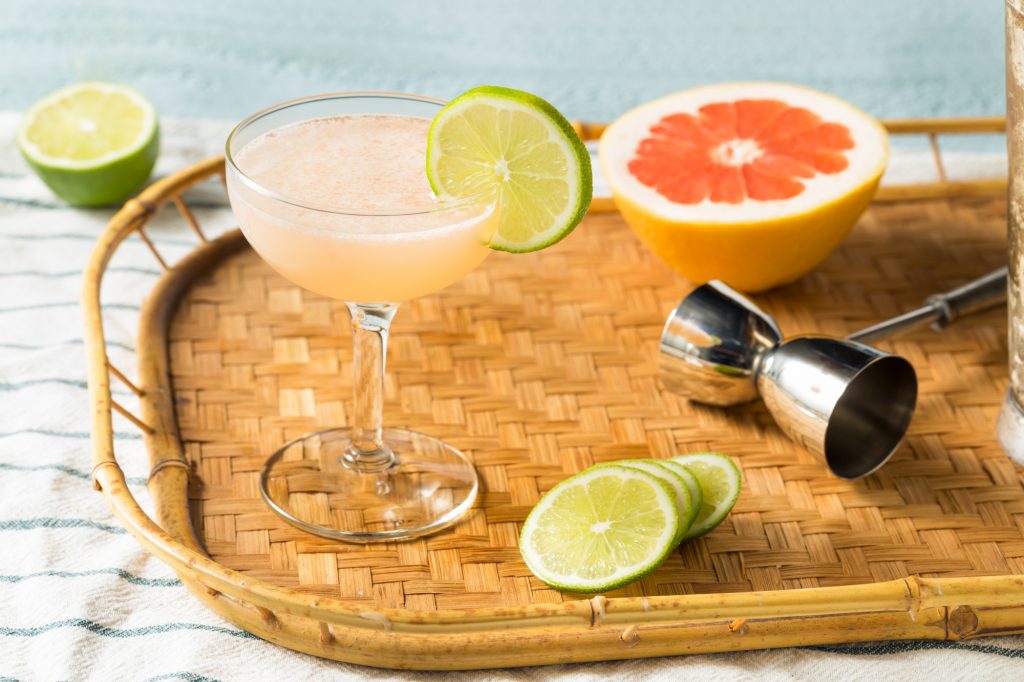 Nothing compares to the distinct flavor of this cherry drink. Although there are different alternatives, nothing comes close to replicating its exact flavor profile. Here are six cocktails with maraschino liqueur that you can try making in your home bar:
Hemingway Daiquiri
Also known as the Hemingway special, this drink came to be in the 1880s inspired by none other than the celebrated writer himself, Ernest Hemingway. This tart mixture is made with rum, grapefruit, and lime juice, and is made balanced by the cherry and almond flavor of Maraschino liqueur. Hemingway daiquiri cocktail is best served without ice and is great to have for any time of the day. 
Aviation Cocktail
Inspired by the color of the sky, the aviation cocktail boasts a classic combination of gin, maraschino cherry liqueur, crème de violette, and lemon juice. This drink stands out thanks to its purple and subtle blue hue. The aviation tastes sweet, sour, and slightly floral from the crème de violette. Maraschino also adds a hint of nuttiness to the drink. 
Martinez Cocktail
The Martinez is the direct predecessor of this orange martini. Although, the influence of this drink doesn't stop there. It's also inspired several other modern cocktails like the Manhattan. It's made with a combination of gin, vermouth, orange bitters, and maraschino liqueur or curaçao.
Compared to the modern martini which uses dry vermouth, the Martinez uses the sweet kind. Just like the other maraschino liqueur cocktails, the cherry flavor stands out in this sweet drink to perfectly complement the taste of the other ingredients.
Last Word Cocktail
This drink is primarily made with gin, chartreuse, lime juice, and maraschino liqueur. The last word cocktail tastes sour, sweet, and perfectly balanced. It has a unique, transparent pale-green appearance from the addition of the herby French liqueur, chartreuse.  
Cherry Blossom Cocktail
This cocktail drink is ideal for but not exclusive to Mother's day, bridal showers, and girls' nights out. Combine maraschino liqueur with lime juice, rose water, and pink gin for a soft and floral pink drink fit for special occasions. Garnish with Luxardo cherries for added appeal.
Maraschino Bourbon Cocktail
The maraschino bourbon cocktail is great to have for parties due to its fruity and bright quality. Mix the cherry liqueur with bourbon, lemon juice, and simple syrup over muddled fruits for a sweet and citrusy beverage. 
READ ALSO: Frangelico Liqueur: What It Is and 5 Must-Try Recipes
How to Cook With Maraschino Liqueur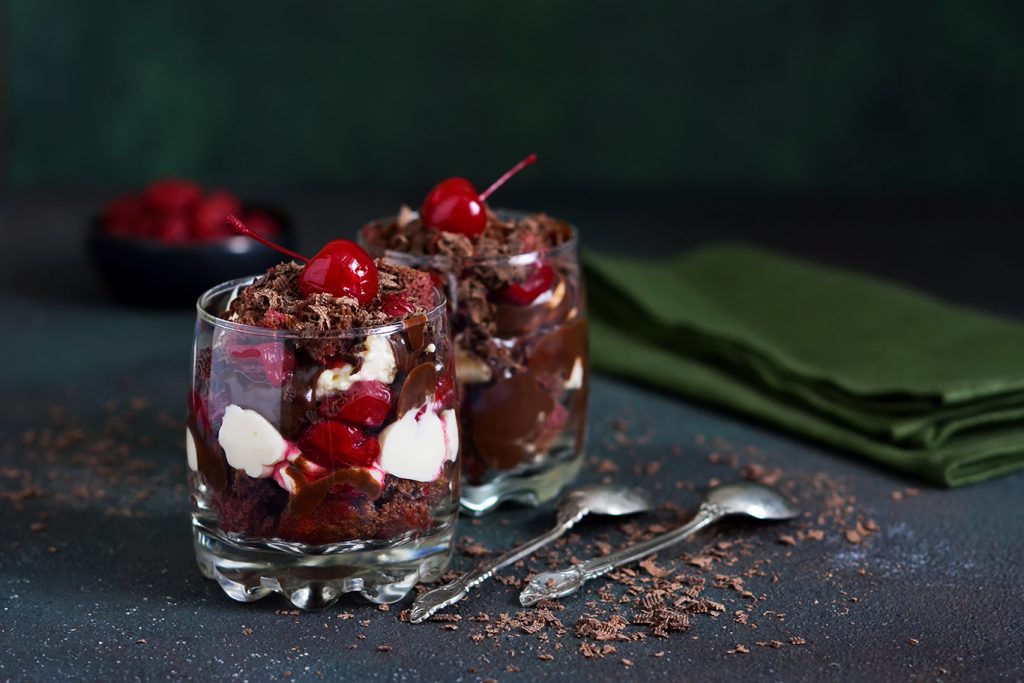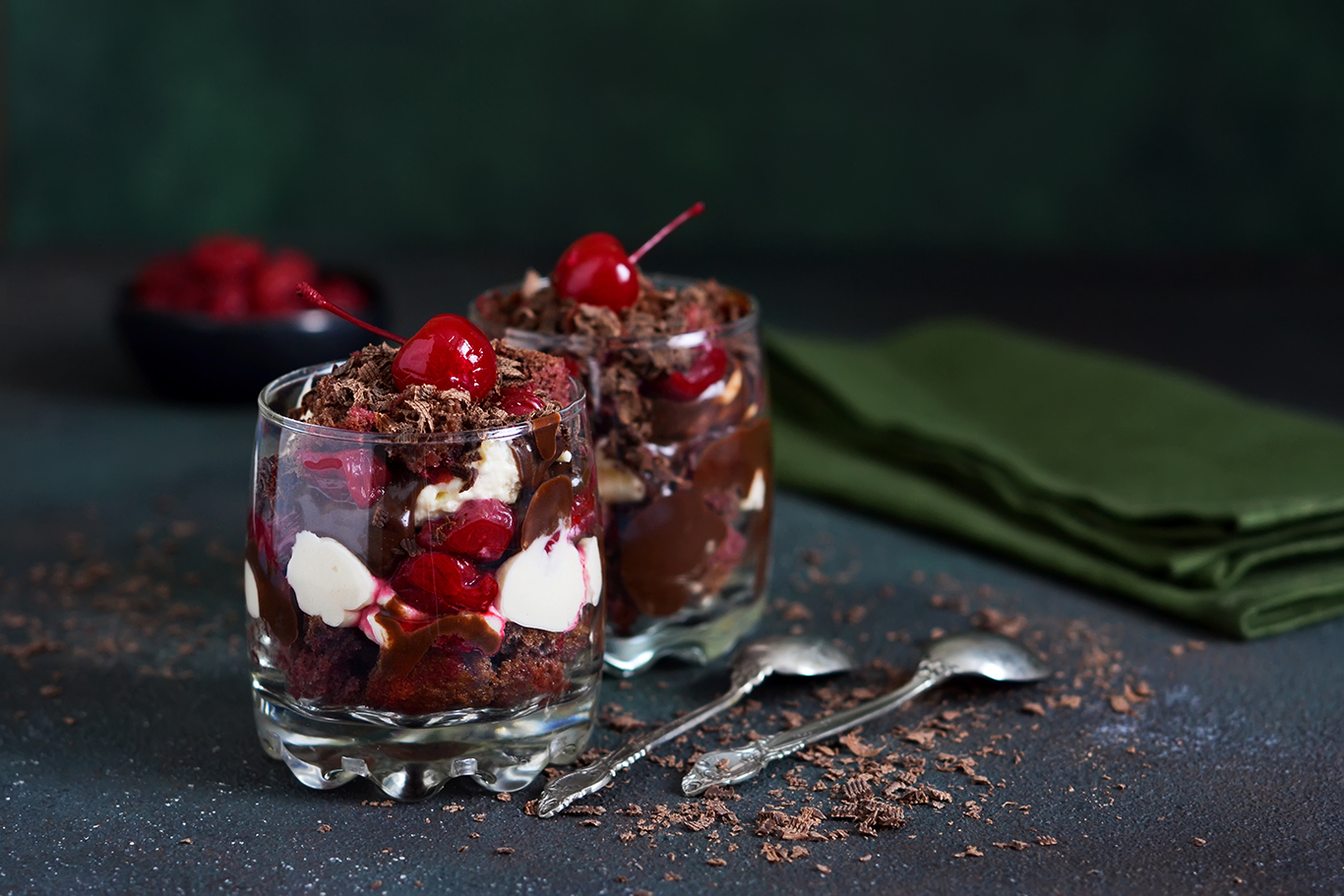 Aside from stirring this cherry liqueur into your cocktail concoction, you can also use it to jazz up your food. Cooking with beer and other alcoholic drinks is a tried and true method for boosting and enhancing the flavor of dishes.
Maraschino, in particular, will add a unique nutty and slightly bitter depth to your cherry-flavored goods. Check out these recipes for inspiration:
Black Forest Cake –

Use this

liqueur

as a

kirsch substitute

in this classic

chocolate cherry cake recipe

. Enjoy layers of sponge cake, cream, and cherry for a scrumptious dessert that will truly satisfy your taste buds.

Black Forest Trifle –

Moisten the cubes of chocolate cake with

maraschino liqueur

instead of

kirsch

or

 brandy

in this unique take on the original

black forest cherry cake recipe.
Maraschino Liqueur Offers a Unique Cherry Flavor
You need to have this liqueur around, especially if you're always on the lookout for new concoctions to mix at your home bar. After all, it offers a distinctly nutty and slow-burning cherry alcohol flavor that you won't get with any other drink. You'll be able to recreate and experiment with different cocktails and desserts with it, so you'll have plenty of recipes to try and explore.