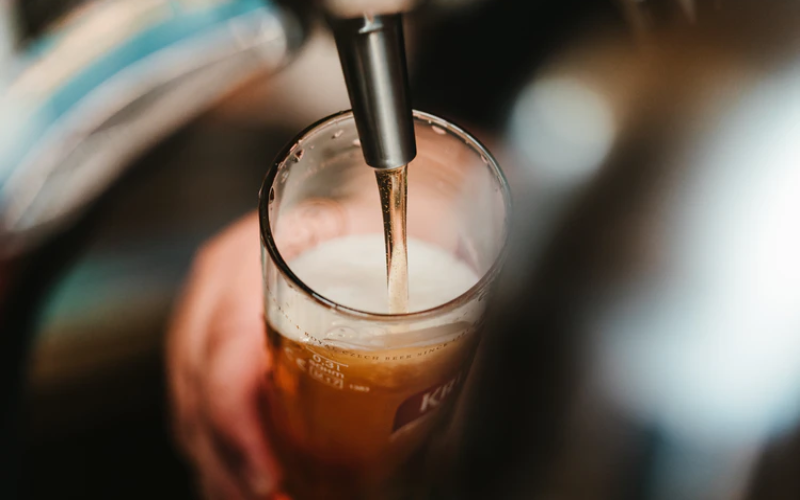 10 Best Home Brewing Kits of 2022
Beer is one of the most classic alcoholic drinks you can find at a bar. There's just something about that malty aftertaste and strong buzz that adults enjoy. If you're one of many true beer lovers, why not try making your own beer at home? A home brewing kit comes with all the equipment and ingredients you need to make good beer. And home brewing is generally cheaper than buying bottles upon bottles of beer. Moreover, you can even customize the flavors to your liking.
One of the biggest benefits of making homemade beer is that you can make them in batches. Most of our kits cover up to six gallons of beer, which can serve a whole crowd at a party! Another great plus to making home-brewed beer is that you can adjust the flavors. That, in particular, works amazingly if you love adding beer to your food. Just check out one of our cooking with beer recipes for a tasteful experience.
In this article, we'll be showing off quality kits for your beer brewing ventures. We've also covered the basics of how to make beer to help you start out with the dos and don'ts. Curious yet? Then keep reading to find the best home brewing kits in the market today!
Our Favorite Home Brewing Kits at a Glance
Best Home Brewing Kits: Our Top 10 Picks
Finding the best home beer brewing kit for your home can be tricky at times. Additionally, everyone's preferences in flavor and features differ. It's why we have selected our top picks with a variety for you to choose for your beer making.
During product selection, we considered their brand reputation, quality, and general customer reviews. Go ahead and check out our home brewing kit review below:
What To Look For In a Beer Brewing Kit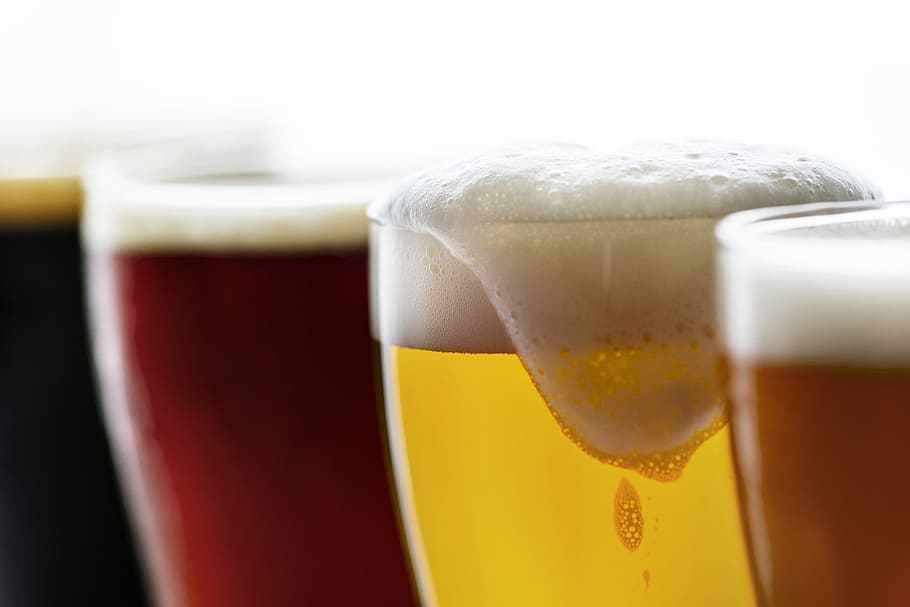 Batch Size
A beer brewing kit's average batch size is two gallons. One gallon, at times, for the small-batch users. But there are several home brewing kits that will give you as much as five gallons. Consider the amount you're best comfortable with and where you intend to use it for. For beginners and those brewing for themselves, a one-gallon kit will be workable. As for advanced brewers and those that use them for parties, kits ranging in the two to five gallons are best.
Beer Type
Every home brewing kit has various flavors that you can try. Others will even offer said flavors separately, without having to buy an entirely new kit. Some of the common flavors you'll find in brewing kits are the following:
IPA (Indian Pale Ale)

– bitter, notes of citrus and fruit, and contains high alcohol levels.

Stouts

– creamy, hints of coffee and molasses notes, with a dark body.

Wheat Beer – sweet, notes of vanilla and honey, and with high carbonation.
Features
It's important to have a complete home brewing kit for fuss-free beer making. The instruction manuals, for one, should be clear, informative, and easy to understand. A full kit often includes a fermenter, airlock, siphon, stirrer, funnel, and thermometer. Additionally, some will even come with sanitizing tools and reusable beer bottles.
Ingredients
What's a full kit without the very ingredients needed to make them? All home brewing kits will come with fresh ingredients. For specific flavorings, you'll find them in the specialty grains used in various kits. The packeted ingredients that are vital to have are grains, hops, yeast, and malt extract.
How To Brew Your Own Beer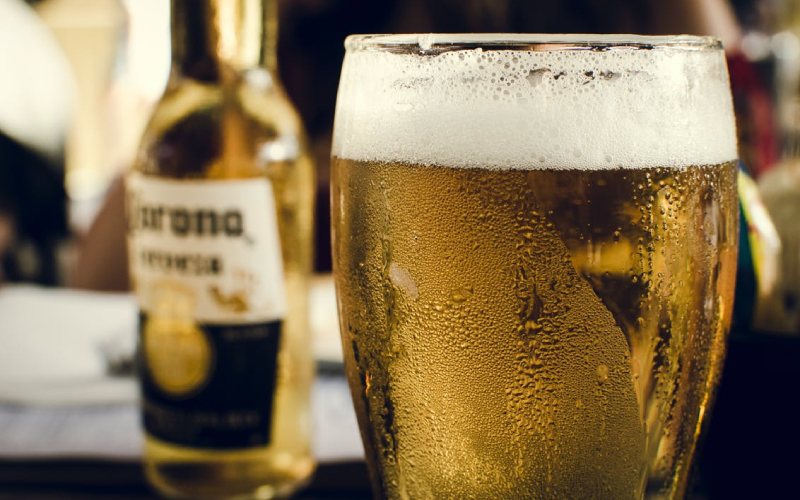 If there's anyone that loves beer more, it's the great people of Michigan. They have more than a dozen breweries and even have their own brewers guild. Each Michigan beer is different from others, as the state produces unique beer flavors that you can add into dishes like this beef stew recipe. What's more, their citizens, especially from Lansing, are true home brewers. Their method of home brewing has inspired the making of several home brewing kits today.
Now each home brewing kit comes with very basic ingredients. The most common have specialty grains, malt extract, hops, and yeast. Each ingredient will vary depending on the kit, but these are the basics you'll be looking out for.
Sanitizing your equipment is a vital instruction in any home brewing kit. Home brewing is a very delicate process, and any bacteria could ruin the chances of a good beer. But after that, you begin boiling water to steep the specialty grains in a muslin bag. Once the water reaches a roiling boil, you toss in the malt extract and hops. And when that's all combined, the unfermented beer or wort is poured into a fermenter bottle. The beer is then fermented in a room temperature environment for about 2 weeks. Afterward, you can start siphoning them into a beer bottle. And voila, you have tasty, home brewed beer at the palm of your hands.
It sounds pretty easy to make, right? Now that you know the principles of how home brewing works, go ahead and grab a kit, and get brewing!