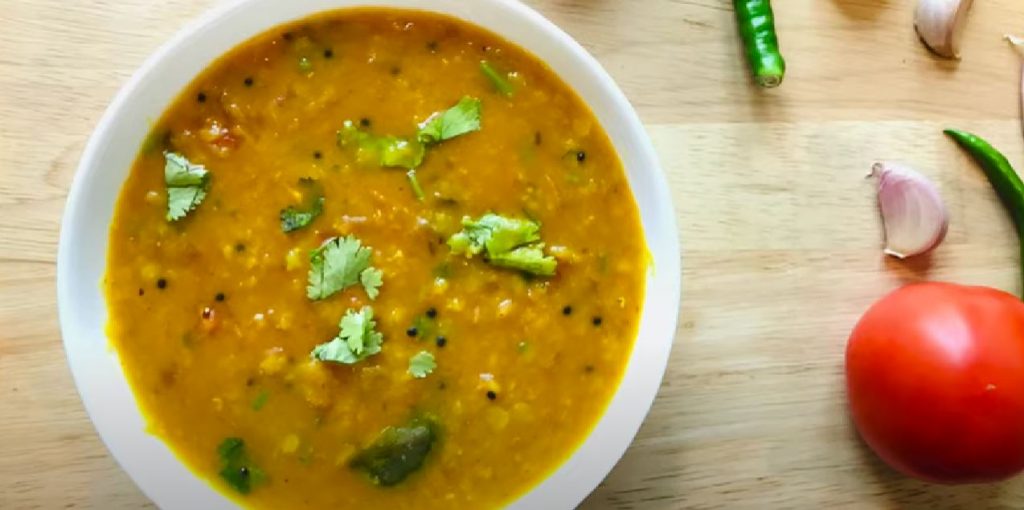 Indian Red Lentil Dal Recipe
How To Make Indian Red Lentil Dal
Bursting with Indian spices, this Indian Red Lentil Dal is made in under an hour with cumin, curry, turmeric and more for a flavorful dish paired with rice.
Instructions
Heat oil in a deep pan over medium heat.
Cook and stir cloves, cinnamon, bay leaf, cumin seeds, and fennel seeds in the hot oil for 15 seconds. Stir in garlic and cook until golden, about 1 minute. Add onion and cook until light brown for 5 to 7 minutes. Stir in garam masala, curry powder, turmeric, and salt.
Pour water and lentils into the pan and cover with a lid. Bring mixture to a boil.
Reduce heat and cook until lentils are tender and liquid has been absorbed for about 15 minutes. Season with curry leaves and pepper; remove from heat.
Serve and enjoy.
Nutrition
Monounsaturated Fat: 

7.77g
Polyunsaturated Fat: 

2.11g