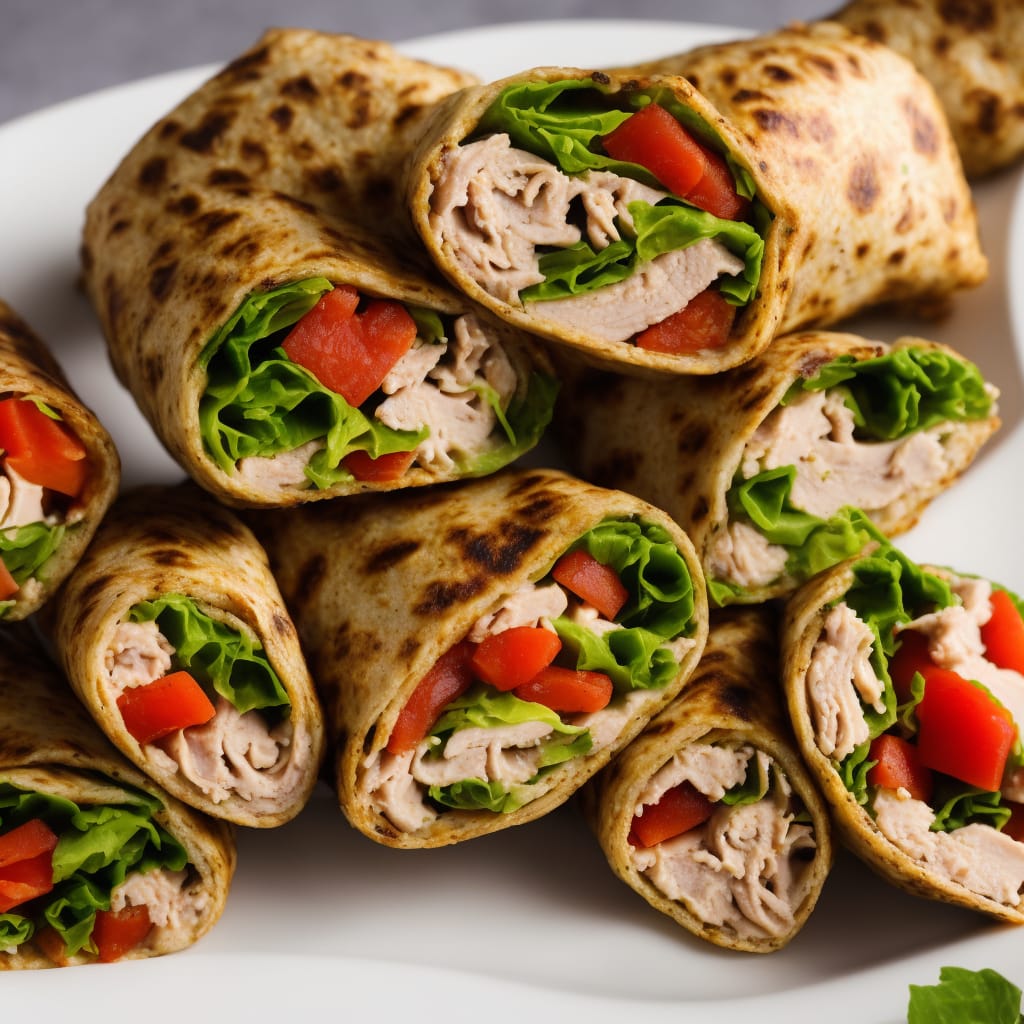 Turkey Wraps Recipe
You don't have to wait for Thanksgiving to get a taste of our delicious turkey recipes! In these mouth-watering turkey recipes, we cook turkey in plenty of tasty ways. We have turkey sandwiched between lovely bread, baked as pie filling, and cooked in a casserole. Whatever way it's served, turkey meat is a versatile dish you just can't get enough of.
Ingredients
4 large tortilla wraps
1 pound cooked turkey, sliced
1 cup lettuce, shredded
1 medium tomato, sliced
1/2 cup cucumber, sliced
1/4 cup red onion, thinly sliced
1/4 cup mayonnaise
1 tablespoon Dijon mustard
Salt and pepper to taste
Instructions
In a small bowl, mix together mayonnaise and Dijon mustard. Set aside.

Lay out the tortilla wraps and spread a spoonful of the mayo-mustard mixture evenly over each wrap.

Divide the turkey, lettuce, tomato, cucumber, and red onion evenly among the wraps.

Season with salt and pepper.

Roll up the wraps tightly, tucking in the sides as you go.

Cut each wrap diagonally into two pieces.

Serve immediately and enjoy!
Nutrition
Calories :

380kcal

Total Fat :

12g

Saturated Fat :

3g

Cholesterol :

45mg

Sodium :

620mg

Total Carbohydrates :

43g

Dietary Fiber :

5g

Sugar :

3g

Protein :

25g