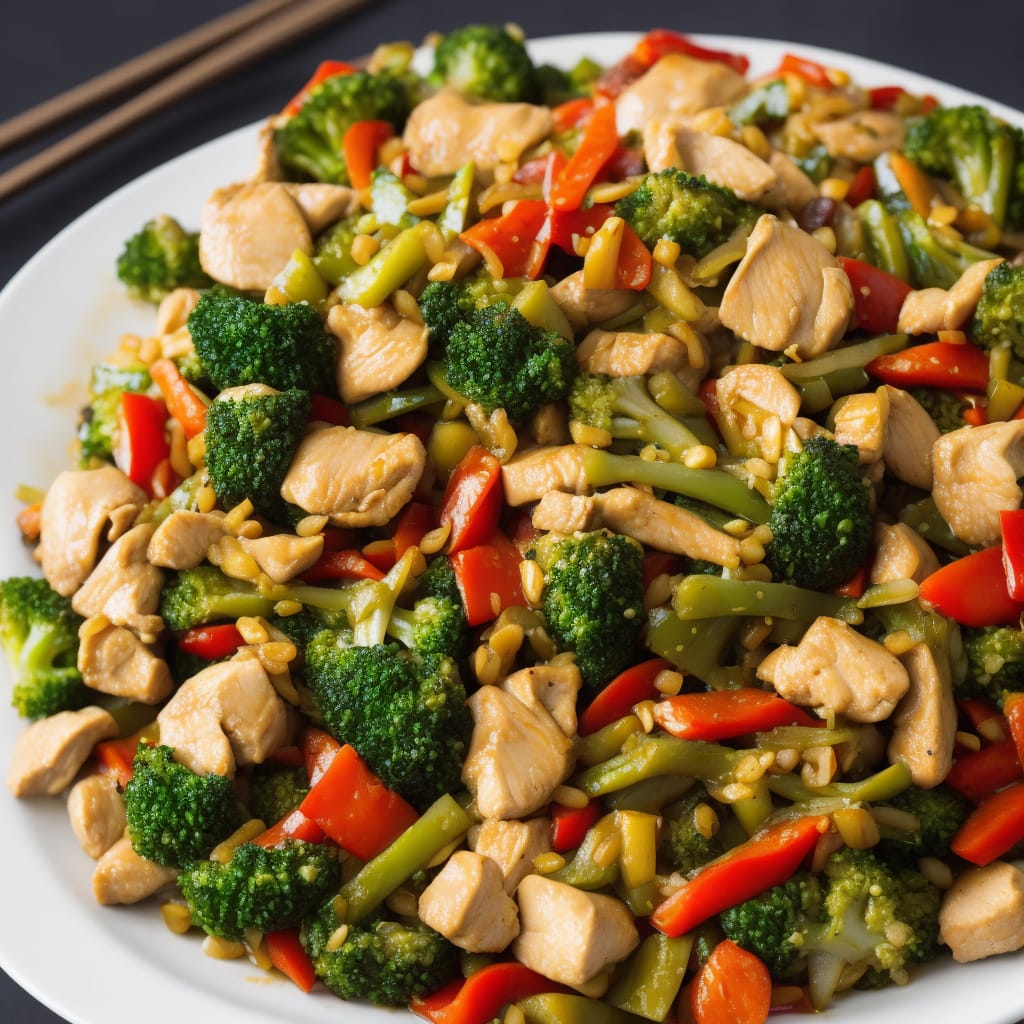 Stir-Fry Chicken and Vegetables Recipe
How To Make Stir-Fry Chicken and Vegetables
You don't have to wait for Thanksgiving to get a taste of our delicious turkey recipes! In these mouth-watering turkey recipes, we cook turkey in plenty of tasty ways. We have turkey sandwiched between lovely bread, baked as pie filling, and cooked in a casserole. Whatever way it's served, turkey meat is a versatile dish you just can't get enough of.
Ingredients
2 boneless, skinless chicken breasts, thinly sliced
2 tablespoons soy sauce
2 tablespoons oyster sauce
1 tablespoon cornstarch
2 tablespoons vegetable oil
1 onion, thinly sliced
1 bell pepper, thinly sliced
2 carrots, sliced
2 cups broccoli florets
1 cup snap peas
3 cloves garlic, minced
1 teaspoon ginger, grated
Salt and pepper, to taste
Instructions
In a small bowl, whisk together the soy sauce, oyster sauce, and cornstarch. Set aside.

Heat 1 tablespoon of vegetable oil in a large skillet or wok over medium-high heat.

Add the chicken slices and stir-fry until cooked through, about 5 minutes. Remove the chicken from the skillet and set aside.

In the same skillet, add another tablespoon of vegetable oil and add the onion, bell pepper, carrots, broccoli, snap peas, garlic, and ginger. Stir-fry for 5-6 minutes, or until the vegetables are tender-crisp.

Return the chicken to the skillet and pour in the sauce mixture. Cook for an additional 2-3 minutes, or until the sauce has thickened.

Season with salt and pepper to taste.

Serve the stir-fry chicken and vegetables over steamed rice or noodles.
Nutrition
Calories :

285kcal

Total Fat :

9g

Saturated Fat :

1g

Cholesterol :

50mg

Sodium :

872mg

Total Carbohydrates :

23g

Dietary Fiber :

5g

Sugar :

7g

Protein :

28g