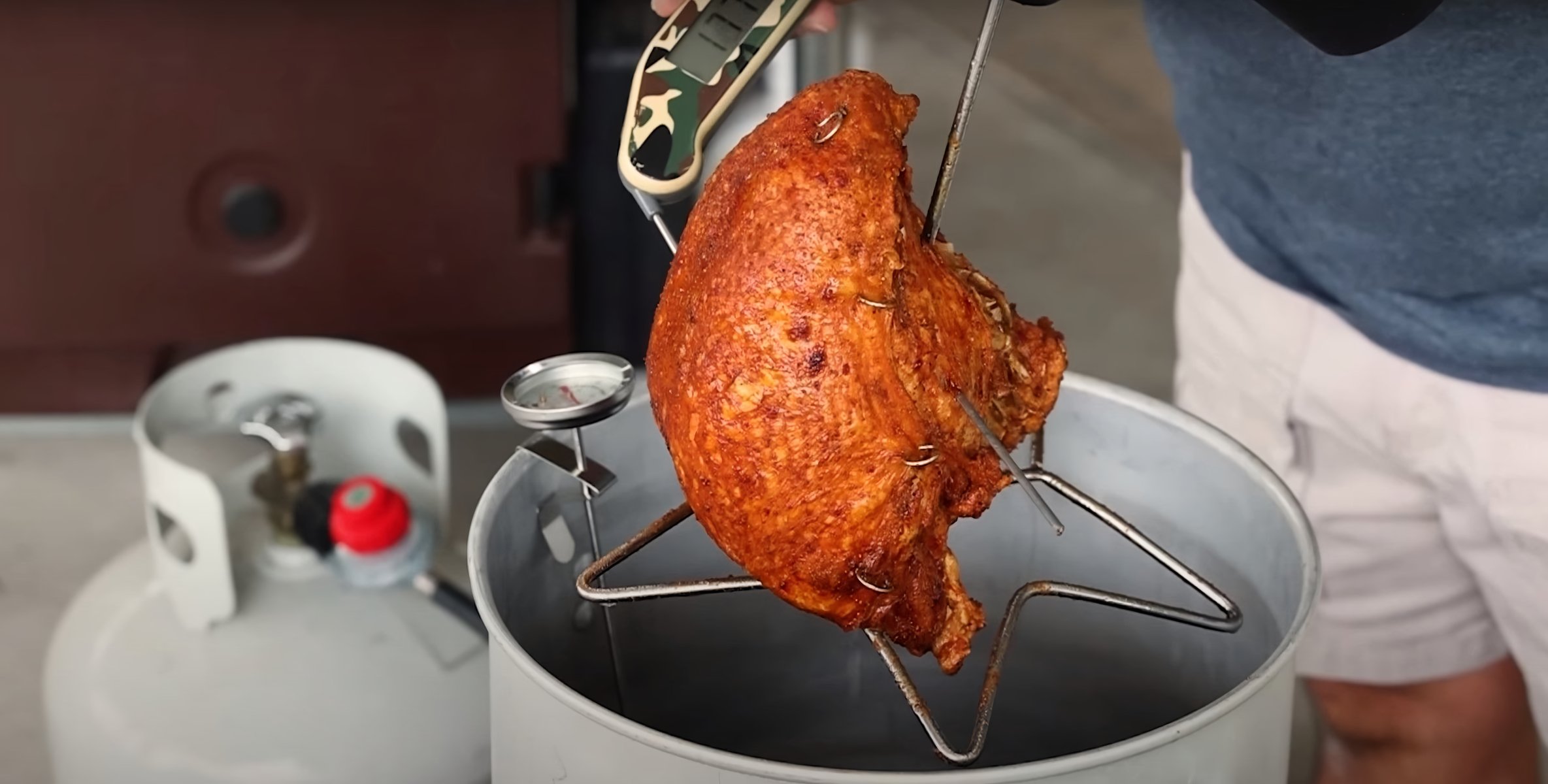 Deep-Fried Turkey Breast Recipe
How To Make Deep-Fried Turkey Breast Recipe
You don't have to wait for Thanksgiving to get a taste of our delicious turkey recipes! In these mouth-watering turkey recipes, we cook turkey in plenty of tasty ways. We have turkey sandwiched between lovely bread, baked as pie filling, and cooked in a casserole. Whatever way it's served, turkey meat is a versatile dish you just can't get enough of.
Ingredients
2 pounds of turkey breast
2 cups of buttermilk
1 tablespoon of paprika
1 teaspoon of garlic powder
1 teaspoon of onion powder
1 teaspoon of salt
1/2 teaspoon of black pepper
Vegetable oil, for frying
Instructions
In a bowl, combine buttermilk, paprika, garlic powder, onion powder, salt, and black pepper.

Place the turkey breast in a large resealable bag and pour the buttermilk mixture over it. Seal the bag and marinate in the refrigerator for at least 4 hours or overnight.

Heat vegetable oil in a deep fryer or large pot to 350°F (175°C).

Remove the turkey breast from the marinade and pat dry with paper towels.

Carefully lower the turkey breast into the hot oil and fry for about 10 minutes per pound or until the internal temperature reaches 165°F (74°C).

Remove the turkey breast from the oil and let it rest for 10 minutes before slicing.

Serve the deep-fried turkey breast hot with your favorite sides.
Nutrition
Calories :

320kcal

Total Fat :

8g

Saturated Fat :

2g

Cholesterol :

146mg

Sodium :

675mg

Total Carbohydrates :

2g

Protein :

56g