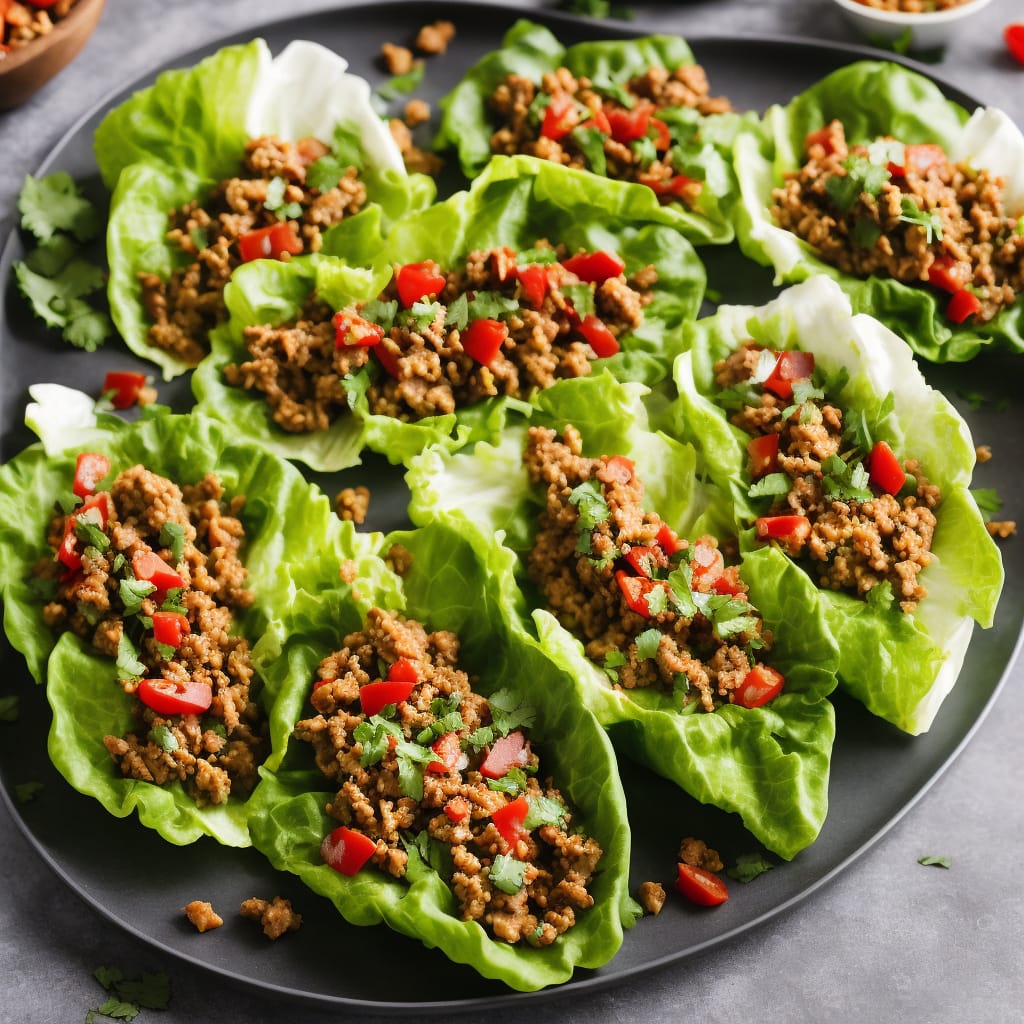 Curried Turkey Lettuce Wraps Recipe
How To Make Curried Turkey Lettuce Wraps
You don't have to wait for Thanksgiving to get a taste of our delicious turkey recipes! In these mouth-watering turkey recipes, we cook turkey in plenty of tasty ways. We have turkey sandwiched between lovely bread, baked as pie filling, and cooked in a casserole. Whatever way it's served, turkey meat is a versatile dish you just can't get enough of.
Ingredients
1 lb ground turkey
1 tbsp curry powder
1 tsp garlic powder
1 tsp onion powder
1/2 tsp ground cumin
1/2 tsp paprika
1/2 tsp salt
1/4 tsp black pepper
1 tbsp vegetable oil
8 large lettuce leaves
1/4 cup chopped fresh cilantro
1/4 cup chopped peanuts (optional)
for the sauce:
1/4 cup soy sauce
1 tbsp honey
1 tbsp rice vinegar
1 tsp sesame oil
1/2 tsp freshly grated ginger
Instructions
In a large bowl, combine the ground turkey, curry powder, garlic powder, onion powder, cumin, paprika, salt, and black pepper. Mix well.

Heat the vegetable oil in a large skillet over medium-high heat. Add the turkey mixture and cook until browned and cooked through, about 8-10 minutes.

While the turkey is cooking, prepare the sauce by whisking together the soy sauce, honey, rice vinegar, sesame oil, and ginger in a small bowl.

Remove the cooked turkey from the heat and pour the sauce over it. Stir to coat the turkey evenly.

To serve, spoon the curried turkey mixture onto each lettuce leaf. Top with chopped cilantro and peanuts, if desired. Roll up the lettuce leaves and secure with toothpicks.

Enjoy the curried turkey lettuce wraps as a delicious and healthy meal.
Nutrition
Calories :

320kcal

Total Fat :

18g

Saturated Fat :

4g

Cholesterol :

80mg

Sodium :

1280mg

Total Carbohydrates :

12g

Dietary Fiber :

3g

Sugar :

8g

Protein :

28g