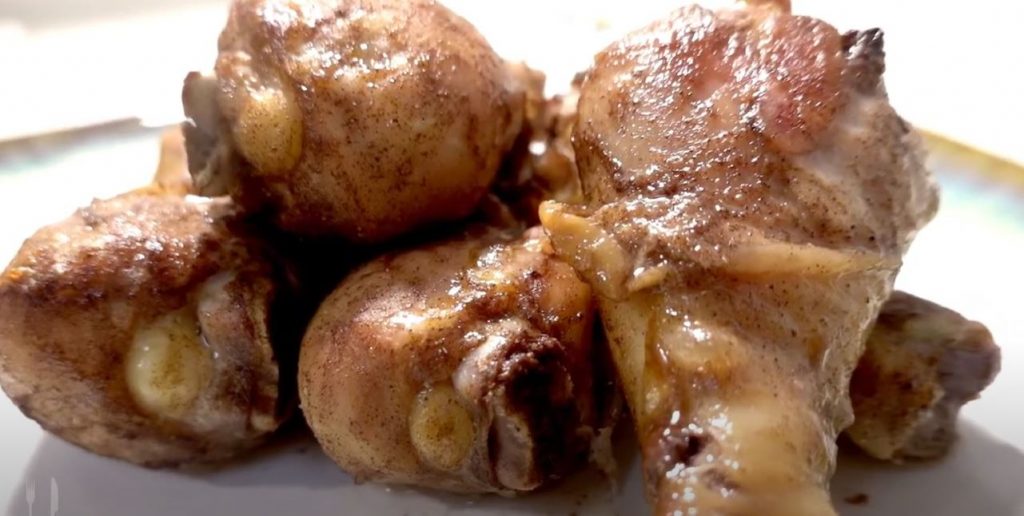 Five Spice Roasted Chicken Legs Recipe
How To Make Five Spice Roasted Chicken Legs
Sink your teeth into these roasted chicken legs, marinated in a five-spice, sweet and garlicky mix, then baked to juicy perfection, for a hearty meal!
Cooking:
1 hour 15 minutes
Total:
7 hours 25 minutes
Instructions
In a blender, combine the marinade ingredients and blend until smooth.
Place the chicken in a large, resealable zip-top bag or container and pour in the marinade. Toss the chicken inside the bag to cover evenly with the marinade.
Refrigerate for about 6 to 8 hours or as long as overnight.
Preheat the oven to 400 degrees F.
Place the chicken on a rack in a foil-lined roasting pan. Create a loose tent over the chicken with foil.
Roast the chicken in the center of the oven for about 30 minutes.
Remove the foil and continue to cook for about 45 minutes longer, basting occasionally until the internal temperature is 165 to 170 degrees F; inserting the thermometer between the leg and the thigh.
Serve warm, and enjoy!
Nutrition
Monounsaturated Fat: 

22.79g
Polyunsaturated Fat: 

11.59g