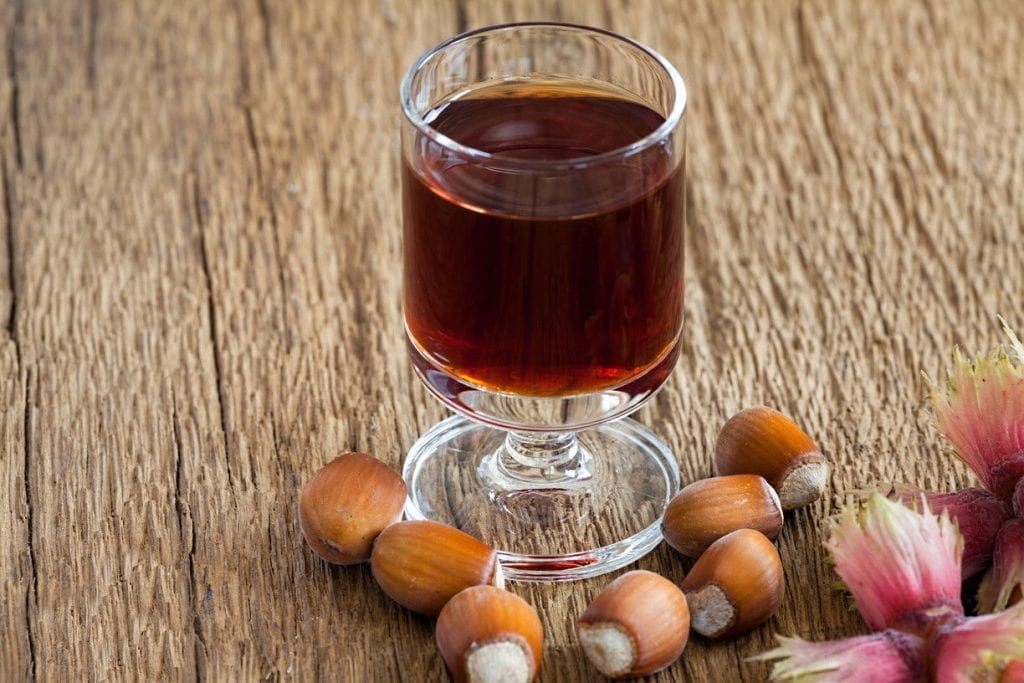 Frangelico Liqueur: What It Is and 5 Must-Try Recipes
Sure, you have a collection of the best whiskeys, the sweetest brandies, and even the smoothest vodkas sitting in your home bar. Perfect! That'll absolutely make quite an impression on your guests. Now, what about some liqueurs that make the best tequila cocktails? If you like to impress your guests more, then you've got to own a bottle of Frangelico liqueur to go with your liquors!
Perhaps you're wondering what Frangelico is. Is it only used for cocktails? What does it even taste like? Moreover, what's the best way to drink this liqueur?
Well, wonder no more! We're here to tell you everything there is to know about Frangelico liqueur. Hang around a little longer and we'll help elevate your drinking experience with some of our Frangelico cocktails!
What Is Frangelico?
Frangelico is a popular hazelnut-flavored liqueur. In fact, you'll probably see this premium Italian liqueur in almost every sophisticated cocktail bar. Hazelnuts, vanilla, and chocolate deliciously combine in this delightful liqueur. It gives a sweet and nutty punch to cocktails just like in this posh black gold drink.
Everybody loves a fascinating tale, right? Frangelico liqueur sure has quite an interesting origin. This hazelnut liqueur came into existence during the 18th century, thanks to the Christian monks residing in the Piedmont hills in Italy. Hence, its unusual bottle resembles a monk in his habit, with a rope tied around its waist.
How Is Frangelico Liqueur Made?
To make this premium liqueur, toasted and crushed hazelnuts are infused in an alcohol and water mixture. The hazelnut infusion undergoes the distillation process. Afterwards,  it's blended with the rich flavors of cocoa, vanilla, coffee, and other flavoring agents. Then, the Frangelico concentrate is soaked in a mixture of pure alcohol, sugar, and water. The resulting finish is left to rest in vats for six to eight weeks, allowing the blend to marry.
What Does Frangelico Taste Like?
This classic Italian liqueur indulges your senses with its rich hazelnut flavor and aroma. The nutty taste blends deliciously with the sweet and other complex flavors, making for a pleasant drinking experience. The nutty spirit with hints of vanilla, chocolate, coffee, and herbal flavors is the first thing that'll greet you the moment it reaches your mouth.
How to Serve and Drink Frangelico
This versatile hazelnut liqueur appears in many drink recipes. Its nutty flavors perfectly blend with an array of cocktail drinks. Frangelico is an excellent pairing for vodka, brandy, whiskey, and tequila.
Take the chocolate cake shot for example. The flavors of this liqueur deliciously combine with vanilla vodka and sweet lemon. And it's only one of the many refreshing ways to enjoy this hazelnut liqueur.
While this liqueur plays a vital role in cocktails, you can enjoy it on its own as well! Serve it neat or chilled. And for a sublime drinking experience, pour it over ice with a squeeze of lime.
If you want to experience the nutty punch of this nutty liqueur, give this homemade Frangelico hazelnut liqueur a try. This recipe makes for a perfect Frangelico substitute!
Five Frangelico Drinks to Try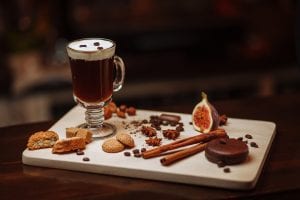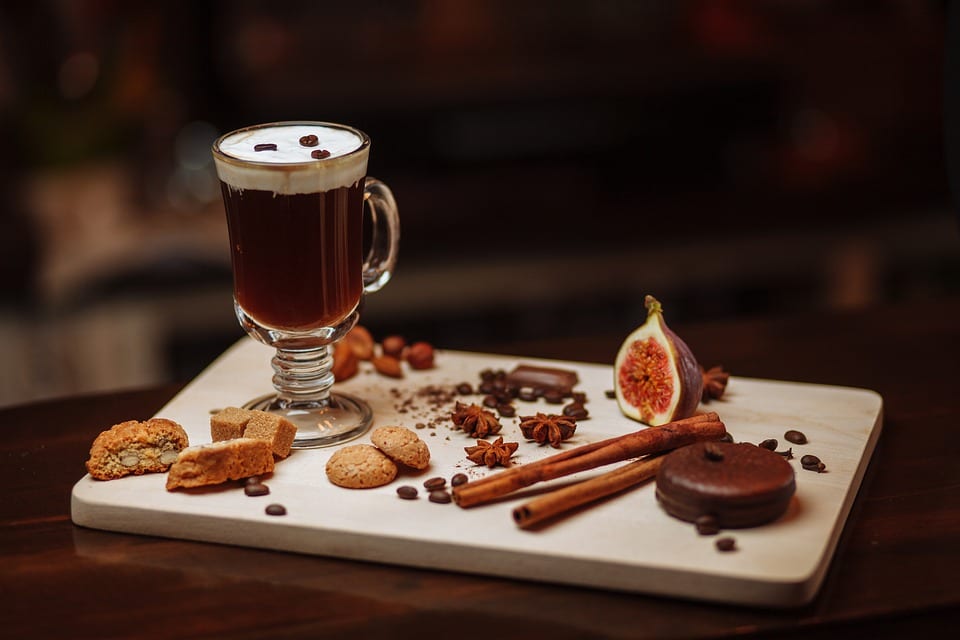 Now that you know the best ways to enjoy this hazelnut liqueur, try to amp up your dinner with a glass of Frangelico cocktail! These cocktail recipes are the perfect sweet and boozy way to end a special meal with friends and family.
How to Cook With Frangelico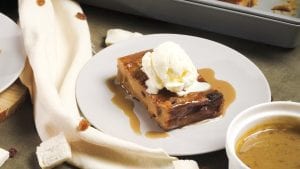 Not only is Frangelico perfect for cocktails, but you can also use this liqueur for cooking and baking! With this liqueur, you can work some hazelnut magic into your favorite desserts from cakes to puddings, cookies, or ice cream! So if by chance you have a bottle of Frangelico long hiding in your wine rack, now's the time to put it to delicious use. Give your custard bread pudding a slight kick with Frangelico for an intoxicating bite. You can even add a boozy spin on a sweetened whipped cream with this liqueur.
It should come as no surprise that liqueurs and even beers can be a fantastic addition to a variety of recipes as well. Fortunately, we also have a bunch of handy tips to share when you're cooking with beer. Give it a quick read and whip up yummy beer recipes afterwards. 
Best Substitutes for Frangelico
Aside from Frangelico, there are other nut-flavored liqueurs that can add wonders to your cocktails. We've rounded up the best liqueurs that come close to Frangelico in terms of quality and flavors.
Amaretto

– This classic Italian liqueur is an excellent substitute for Frangelico. It tastes like sweet almonds with a nice tinge of bitterness. When compared to Frangelico, it has milder flavor. You can serve it neat, over ice, or with lime as well. Moreover, this liqueur also mixes perfectly with coffee and other flavored drinks just like in this decadent

Moscow hot chocolate

.

Nocino

– This liqueur has a syrup-like consistency and a sweet, bitterish taste with strong walnut flavors. Unripe green walnuts, alcohol, sugar, and spices come together in this delightful liqueur. And like other nut-flavored liqueurs, you can can also enjoy Nocino on its own or in cocktails. 

Ratafia

– This liqueur has a wonderful blend of fruits, nuts, and herbs, making it both sweet and strong. You can also mix Ratafia into cocktails or drink it as an aperitif. Take a sip of this liqueur when it's chilled for an awesome drinking experience.

Nocello

– This Italian liqueur is a great replacement for

Frangelico because of its

walnuts and hazelnuts ingredients

. It has a light sweetness with a bitter aftertaste. It's also a perfect addition to coffee drinks and cocktails, much like

Frangelico

. 
Frangelico Liqueur Elevates Your Drinking Experience
Frangelico is yet another must-have Italian classic that you should add to your home bar. So, stock up your home bar and impress your guests with the Frangelico drinks we've mentioned. It's sure to be the perfect finale for a fancy dinner!