Oreo cookie lovers say hello to your new favorite holiday treats! This indulgent and lovely minty dessert will take the same old Oreo balls to a whole new level. So start adding a refreshing hint to your holiday cookie trays with these Oreo peppermint balls.
Oreo cookies have been bringing decadent deliciousness to our taste buds since 1912. It has been a popular snack since then. Over one hundred years later and they're still crowd-favorite treats. Amazing! In fact, there have been Oreo cookie recipes floating around the Internet from oreo crumble dirt cake to cookie balls. 
Oreo ball recipes are always a hit, especially during the holidays. Because cookie balls are the kinds of desserts you can get creative with. Who wouldn't love these bite-sized delicacies decorated with a drizzle of candies? These oreo truffles are so easy to prepare and they make a perfect gift. If you want to have a bite of the classic cookie balls, try our easy-to-make classic Oreo Balls Recipe.
What's In Our Oreo Peppermint Balls?
Chocolatey with a refreshing hint of peppermint, you'll surely fall in love with these delish cookie balls. So if you love mint and chocolate, you're in for a treat! We'll teach you how to make Oreo balls with our easy recipe. Be ready to savor this minty version of your favorite dessert. These must-try mint oreo balls will surely light up your holidays with friends and family! 
These minty oreo truffles are made up of all delicious things—oreos, cream cheese, melted chocolate, and a drizzle of crushed peppermint candies to jazz up the flavors. Yum! Plus, these are no-bake oreo balls so they're incredibly easy to make. These cookie balls require chilling so you'll probably need a little patience. But rest assured, these minty treats are so worth the wait!
Tips In Making Oreo Peppermint Balls
In this recipe, we're using plain oreo cookies and chocolate almond barks, for that double chocolate flavor. Adding cream cheese into our mixture just makes these oreo truffles extra delicious. And of course, a sprinkle of crushed peppermint candies to give off a fun yet elegant vibe to your holiday treats. 
What's great about this recipe is you can make use of other delish ingredients that will make your cookie truffles more vibrant. You can roll your oreo cookie balls on chopped pecans, peanuts, or simply crushed oreo cookies. Whichever you use, these treats will turn out delicious! 
When making these minty treats, make sure to freeze your cookie balls before dipping them in the melted almond bark to help them hold their shape. Now, if you don't like the flavor of the almond barks, you can replace it with regular melting wafers.
Additionally, you can easily customize your cookie balls and turn them into a sweet and fun dessert that kids would love even more! To make Oreo Peppermint Cake Pops, carefully thrust a lollipop stick in the oreo ball. After that, slowly dip the oreo cake pops into the melted almond barks. Lift out and sprinkle with desired toppings. And there, you can now enjoy your delicious oreo cake pops! They are perfect for kiddie parties, too!
Wrap these minty oreo truffles in plastic with a ribbon and they'll make a perfect holiday gift. For other simple cookie recipes featuring your favorite Oreo cookies, try our No-Bake Oreo Cheesecake. It's deliciously addictive!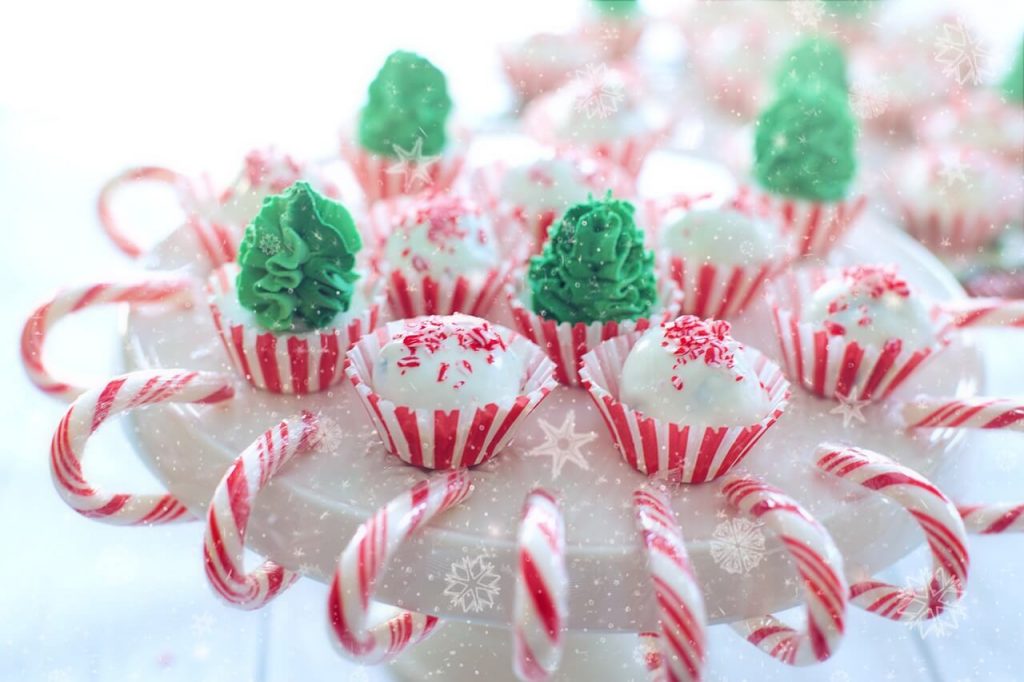 Oreo Peppermint Balls Recipe
How To Make Oreo Peppermint Balls
Give a minty twist to your favorite cookie dessert! These peppermint oreo balls will add a festive touch to your holiday cookie trays.
Ingredients
36

pcs

Oreo cookies,

(1 package) plain

12

peppermint discs

8

oz

cream cheese

12

oz

chocolate almond bark,

(1 package)

48

peppermint candies,

crushed
Instructions
Grind the Oreo cookies and peppermint discs in a food processor.

Divide the cream cheese into thirds and add it into the food processor in thirds to ensure that all the ingredients are mixed well. 

Once you're done blending everything, pour out the mixture and shape it into balls using an ice cream scoop or a melon baller.

Lay the Oreo balls on a wax paper above a cookie sheet and freeze them for an hour.

Once the Oreo balls are done freezing, melt the almond bark and dip the balls in the melted almond bark using a bamboo skewer. 

Lay the Oreo balls on wax paper to harden them. Sprinkle them with crushed peppermint candies or rainbow sprinkles. Enjoy!
Recipe Notes
If you don't have a food processor, you can use a Ziploc plastic bag and a rolling pin to crush the Oreo cookies. Press

it

gently until you have fine Oreo crumbs. 

If your chocolate coating is too thick, add oil to smoothen it out.
Nutrition
Sugar:

39g

:

Calcium:

19mg

Calories:

342kcal

Carbohydrates:

47g

Cholesterol:

21mg

Fat:

15g

Fiber:

1g

Iron:

1mg

Potassium:

33mg

Protein:

1g

Saturated Fat:

12g

Sodium:

83mg

Vitamin A:

254IU
Nutrition Disclaimer
Frequently Asked Questions
How do I dip my truffles in chocolate neatly?
First, make sure that your melted chocolate is warm. On the other hand, your oreo balls have to be fully chilled before dipping in the chocolate. If not frozen, the cookie balls will fall apart in the warm chocolate. Drop each frozen ball in the chocolate and spoon the chocolate over the top. Then, carefully lift out with a bamboo skewer or fork. Using a toothpick, slide the cookie ball off the fork and onto the wax paper. Roll in crushed peppermint candies and let it set.
What else can I roll my Oreo peppermint balls in?
Crushed candy canes also make a great option if you want an extra holiday vibe. Mini chocolate chips and shaved chocolate are also delicious chocolatey decorations. You can also top your oreo peppermint balls with cookie crumbs, toffee bits, chopped nuts or coconut.
How do I store Oreo peppermint balls?
Oreo balls can last for 2 hours at room temperature. If stored in the fridge, they will be good for at least a week or two. Keep the oreo balls in a tightly covered container before putting them in the fridge. We also recommended storing them in the fridge since they contain cream cheese. Plus, they're a lot delicious when cold.
Can you freeze Oreo balls?
Yes, you can freeze oreo balls for 3 to 4 months. So feel free to make a number of batches of these yummy oreo truffles because you can actually freeze them until you're ready to serve. Just make sure to put them in an airtight container. When ready to serve, just pull them out of the freezer and let them defrost in the fridge for a few hours before serving.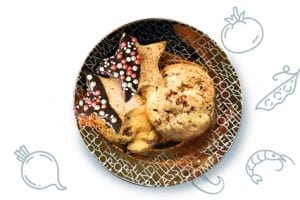 Conclusion
These oreo cookie balls are chocolatey with a hint of minty flavor that makes them even more delicious. And they're incredibly easy to make! These peppermint treats also look gorgeous and are just so hard to resist. Pile them up on a beautiful display and they'll disappear quickly. So make sure to make more of them!