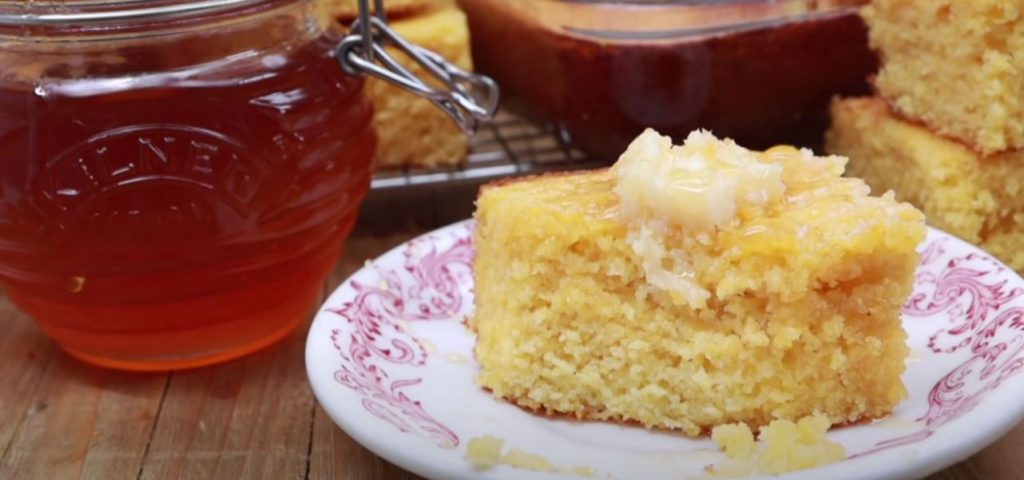 Cornbread Sugar Cookie Squares with Honey Butter Frosting Recipe
How To Make Cornbread Sugar Cookie Squares
Everybody will love these cornbread sugar cookie squares made with whole-grain corn flour and more, topped off with a rich and sweet honey butter frosting.
Ingredients
For Honey Butter Frosting:
Instructions
Preheat oven to 375 degrees F. Butter a 13×9-inch baking dish, and set aside.
In a mixing bowl, whisk together the all-purpose flour, corn flour, baking powder, and salt. Set aside.
In the bowl of an electric mixer, whip together the butter and sugar for about 3 to 4 minutes until light and fluffy.
Stir in the egg, egg yolk, sour cream, and lemon juice. Slowly mix in the dry ingredients and stir until well blended
Gently press the mixture evenly into the buttered dish and bake for 16 to 18 minutes until the edges are lightly golden.
Allow to cool completely.
Honey Butter Frosting:
Combine all the ingredients in a mixing bowl and whip with an electric mixer until light and fluffy.
To Assemble:
Frost the cooled cookies with the Honey Butter Frosting.
Store the cookies in a single layer in an airtight container.
Recipe Notes
Whole grain corn flour is not cornstarch.
Nutrition
Monounsaturated Fat: 

1.90g
Polyunsaturated Fat: 

0.44g