We all love some crunchy and sweet cookies and gooey, moist brownies. What if we tell you that we can combine these two dessert favorites into one super dessert? We guarantee that you'll love it and will satisfy your sweet tooth. What are you waiting for? Time to make this brownie cookies recipe!
In this recipe, we'll show you how to make brownie cookies. It's easy and absolutely delicious. All you need to do is follow these steps carefully. Now you have the best of both worlds! The crunchiness of the cookies gives way to the gooey texture of the brownies. If you're a big chocolate fan, you will consider this treat a piece of heaven.
Serve this with tea or coffee and you can have it any time of the day. Or serve it with hot chocolate to have that overload. To make it even better, have it with vanilla — or chocolate — ice cream on top.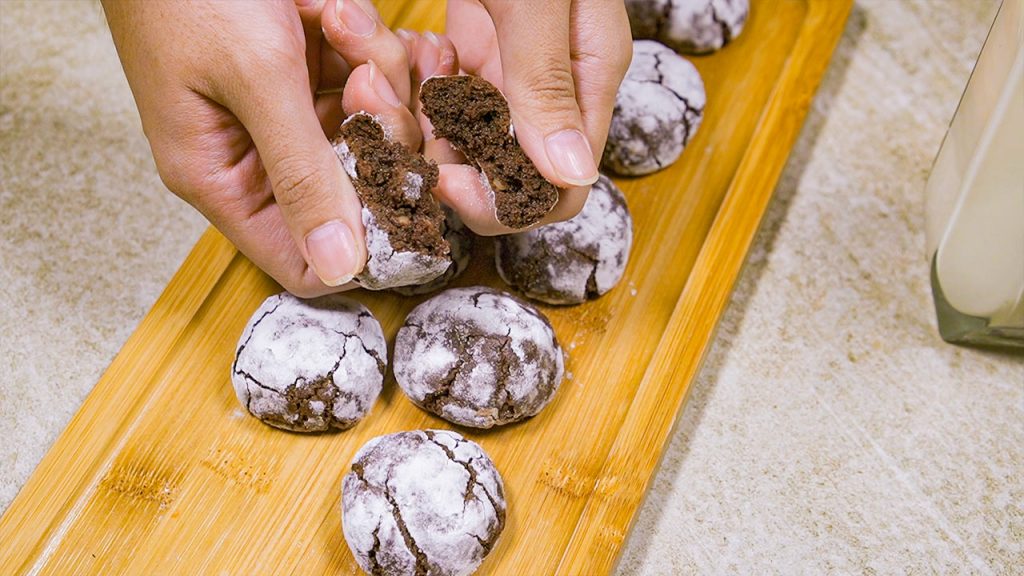 Brownie Cookies Recipe
Can't decide if you want either a cookie or a brownie? Well, you don't have to decide. Discover how you can make this brownie cookies recipe at home.
Ingredients
¾

cup

vegetable oil

2

cups

white sugar

⅔

cup

cocoa powder

2

cups

all-purpose flour

2

tsp

baking powder

2

eggs

2

tsp

vanilla extract

½

cup

walnuts,

chopped, optional

¼

cup

confectioners' sugar
Instructions
In a small mixing bowl combine flour and baking powder.

Beat oil, sugar, and cocoa together in a large mixing bowl.

Add cocoa powder and whisk until combined. Then add the eggs, one egg at a time, beating well after each addition.

Stir in vanilla and whisk.

Mix in the flour mixture and fold in nuts if desired.

Chill the dough overnight.

Roll dough into walnut-size balls and roll each ball in confectioners' sugar.

Grease a cookie sheet and line it with parchment paper. Then preheat your oven to 350 degrees F.

Bake cookies for 12 to 15 minutes. Serve!
Frequently Asked Questions
What Is the Best Butter for Cookies?
If you are baking for quite a while now, you must know that there are two kinds of butter: the salted and unsalted butter. Usually, bakers use unsalted butter for cookies and this is actually the best type of butter to use for baking in general. However, if in cases that no unsalted butter is present, you can use salted butter but make sure to adapt it to your recipe.
How Can I Make My Cookies Chewier?
The secret of a chewy cookie lies in the egg. Bakers will use an extra egg yolk to make their cookies chewier. It is important to get rid of the egg white because it dries out when being baked.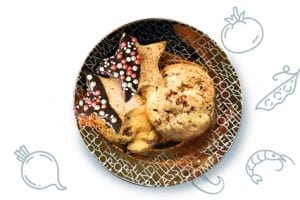 Conclusion
Now that you have this brownie cookies recipe, you already have the perfect treat whenever your sweet tooth craves for some gooey chocolate snack. We recommend getting a cappuccino while munching on these yummy treats. It's absolutely amazing.