Forget the bag and make your own homemade marshmallows to really spoil your loved ones!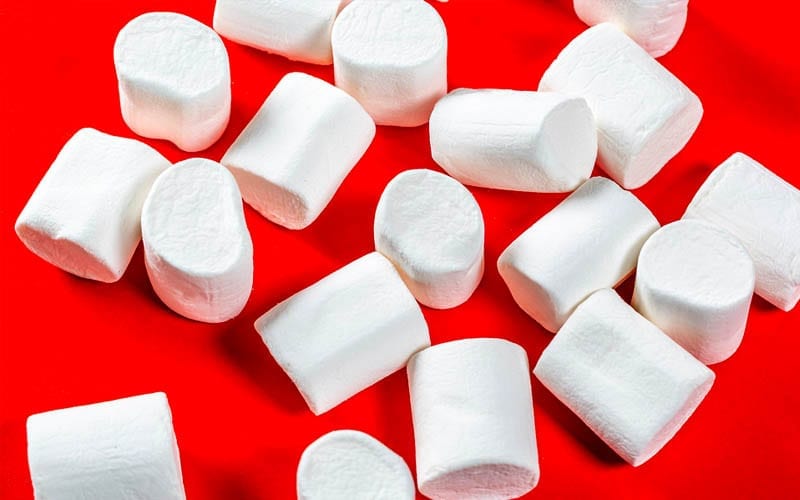 Marshmallows Recipe
Ingredients
2

tbsp

gelatin

1/4

cup

water

2

cup

white sugar

1

cup

water

1

tsp

vanilla essence

1/4

cup

icing ,

1/4 C. of corn flour, 1/2 C. of sugar
Instructions
Soak the gelatin in 1/4 of a C. of cold water in a small bowl and set aside to swell for 10 minutes. 

In a large saucepan, pour the sugar and second measure of water. Gently dissolve the sugar over a low heat stirring constantly.

Add the swollen gelatin and dissolve. Raise the temperature and bring to the boil.

Boil steadily but not vigorously for 15 minutes without stirring. Remove from the heat and allow to cool until luke warm.

Add the vanilla essence and whisk the mixture with an electric mixer or beater until very thick and white.

Rinse a 20 cm (8 inch) sponge roll tin or fudge dish under water and pour the marshmallow mixture into the wet tin. Refrigerate until set. 

Cut into squares and roll in mixed corn flour and icing sugar. To color the marshmallows add a couple of drops of food coloring. 

To make other flavored marshmallows use 1 tsp. of peppermint, coffee, almond or other essence in place of the vanilla.

Roll the marshmallows in toasted coconut in place of the corn flour and icing sugar.
Nutrition
Sugar:

22g

:

Calories:

92kcal

Carbohydrates:

22g

Fat:

1g

Iron:

1mg

Protein:

1g

Saturated Fat:

1g

Sodium:

8mg
Nutrition Disclaimer