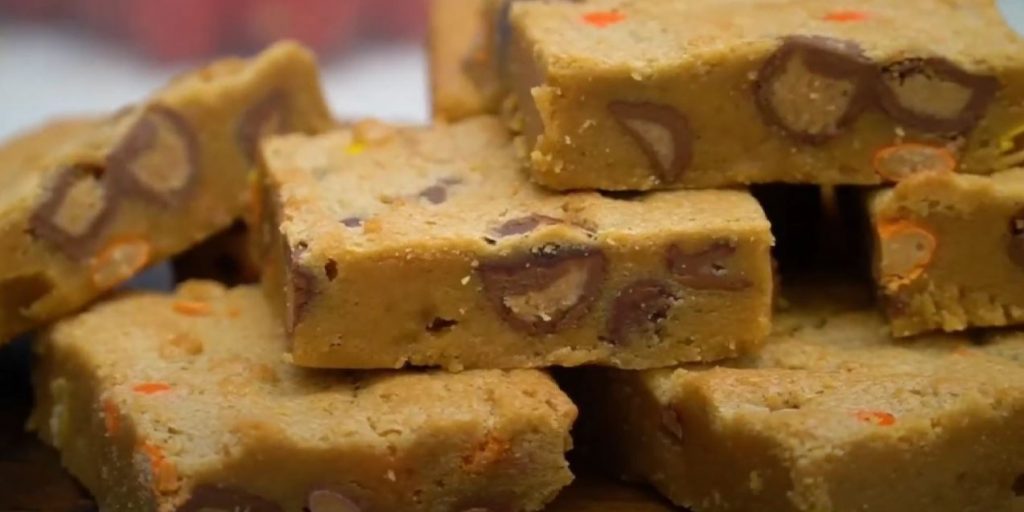 Ultimate Triple Peanut Blondies Recipe
How To Make Ultimate Triple Peanut Blondies
Satisfy those peanut butter cravings by whipping up this peanut blondies recipe! They're melt-in-your-mouth bars, filled with crisp peanut and peanut chips.
Instructions
Preheat the oven to 350 degrees F and spray an 8×8-inch pan with baking spray.
In the stand mixer, mix together the peanut butter, butter, and sugar on medium speed for 2 to 3 minutes, until fluffy.
Add in the brown sugar, eggs, and vanilla, then mix until creamy.
Lower speed to low, then add in flour, baking powder and salt until just combined. Fold in the peanuts and peanut butter chips.
Spread the mixture evenly into baking pan, then bake for 30 to 35 minutes.
Serve warm, and enjoy!
Nutrition
Monounsaturated Fat: 

8.70g
Polyunsaturated Fat: 

4.04g