Firstly, are you one of those people who like their chocolate with stuff in it? If so, then you will certainly love this No-Bake Triple Chocolate Brownie recipe. Indeed, the chocolate purists out there would probably groan. However, the richness of chocolate tempered with something nutty or crispy has got to be appreciated. For more no-bake delights, go ahead and try out our No Bake Nutella Cheesecake recipe!
Meanwhile, this no-bake take on brownies hits that craving straight-on, with a firm, fudgy texture, and the toasted taste of graham crumbs not to mention the roasted hazelnuts. In fact, you won't be able to say 'no' to this no-bake triple chocolate brownies! 
Furthermore, the best part is that you can put them together in just a few minutes. Simply mix together graham cracker crumbs, hazelnuts, and cocoa, add melted chocolate, and refrigerate your brownies for at least an hour. Waiting for the brownies to chill is by far the hardest part of this recipe! However, the fudgy treats flecked with cookie crumbs and roasted nuts make your patience worthwhile.
How to Make No-bake Triple Chocolate Brownies
Quick and easy recipe for rich chocolate treats that are packed with crisp bits of crushed cracker and chopped hazelnut.
Ingredients
¼

cup

cocoa powder

½

teaspoon

kosher salt

¾

cup

sweetened condensed milk

1

cup

graham cracker crumbs

4

oz

bittersweet chocolate chips

½

cup

hazelnuts

chopped & roasted
Instructions
Line an 8-inch square baking pan with parchment paper, letting the long ends hang over the sides of the pan. Then coat with cooking spray or butter.

In a mixing bowl, add finely chopped roasted hazelnuts, graham cracker crumbs, kosher or sea salt, cocoa powder, and condensed milk to your mixture. Stir using a silicone spatula.

Now, add the bittersweet chocolate to a double boiler. Stir your chocolate chips occasionally to help them melt evenly.

Remove your melted chocolate and from the boiler and add it to the graham cracker mixture. Stir to completely combine your mixture.

Using the back of your spatula, spread the mixture and press firmly into the corners of your pan.

Now place your brownie in the refrigerator for at least 1 hour or until firm enough to cut.

Remove from the refrigerator and allow to thaw before cutting them into small even squares and serve!

Garnish with a sprinkle of powdered sugar and enjoy this super easy no-bake triple chocolate brownies.
Recipe Notes
You can always substitute condensed milk with pureed dates for a sugar-free version of this recipe.
Remember to thaw your brownie before serving them to your guests. The last thing you want is to have chewy and rubbery brownie squares.
Nutrition Facts
Calories:
133
kcal
|
Carbohydrates:
17
g
|
Protein:
3
g
|
Fat:
6
g
|
Saturated Fat:
3
g
|
Cholesterol:
5
mg
|
Sodium:
133
mg
|
Potassium:
153
mg
|
Fiber:
1
g
|
Sugar:
12
g
|
Vitamin A:
38
IU
|
Vitamin C:
1
mg
|
Calcium:
72
mg
|
Iron:
1
mg
Commonly Asked Questions
What else can I make with these No-bake Triple Chocolate Brownies?
Make an ice cream sandwich with your no-bake triple chocolate brownie. Place a scoop of vanilla ice cream on one brownie square and top with another brownie square. Perfect to cool down on a hot summer day!
How long will these No-bake Triple Chocolate Brownies keep?
This recipe will keep for up to 2 weeks in the refrigerator and up to 2 months in the freezer.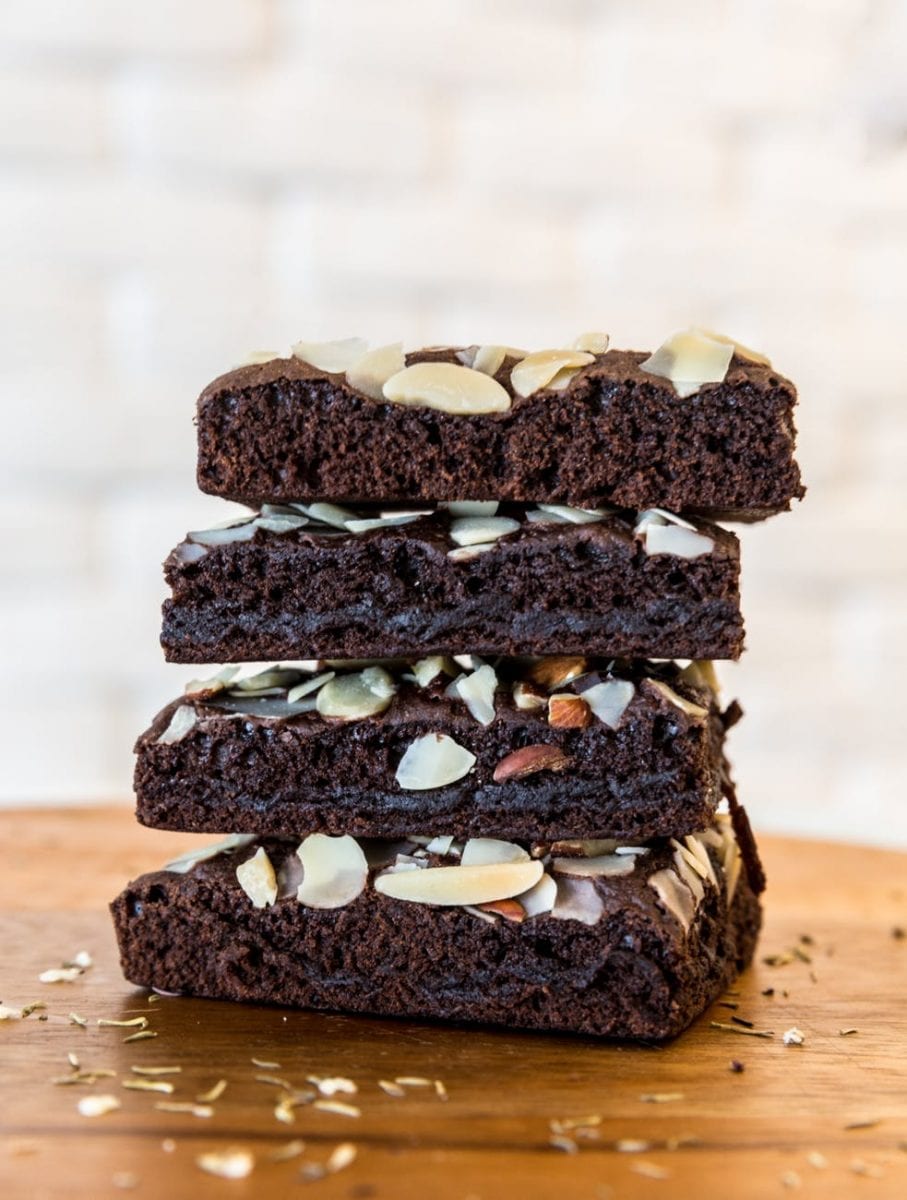 Conclusion
Above all, this recipe just takes 5 minutes to make! In fact it's so easy to do, you can even get the kids to help out with the prep work. At any rate, go ahead and enjoy this no-bake triple chocolate brownies with a scoop of vanilla ice-cream, so good you won't want to share!
What's your favorite no-bake recipe? Let us know, we love hearing from you in our comments.