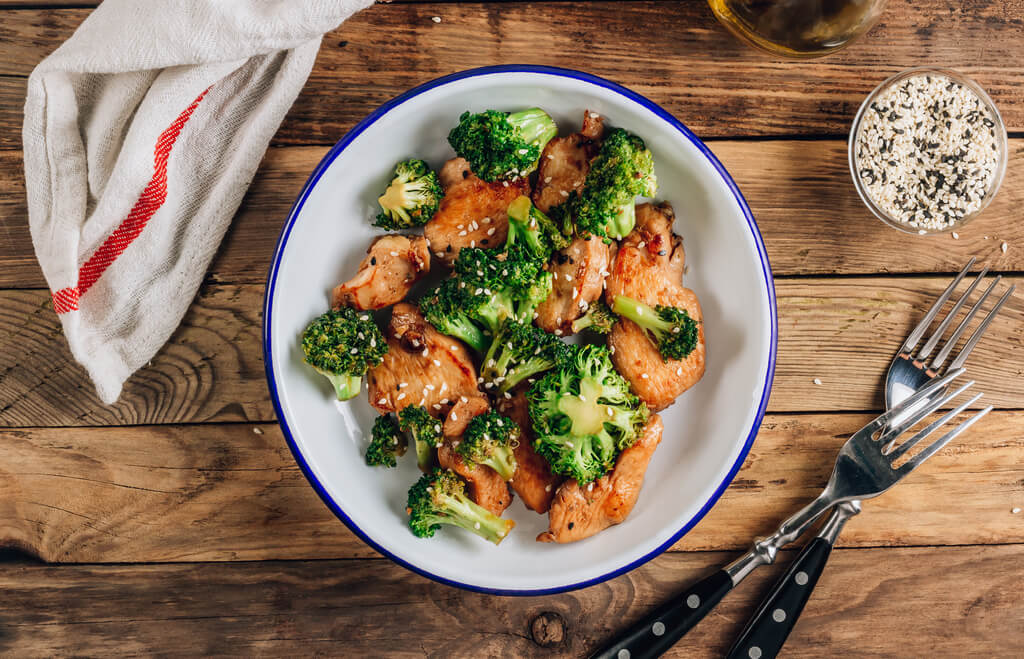 24 Best Keto Crockpot Recipes You Can Make at Home
Are you a busy adult looking for some keto lunch ideas, probably recipes you can make on a crockpot? Then this article is for you! Whether you just started your journey or simply looking for high-fat, low-carb meals that you can set and forget, we got you covered.
You can find various keto crockpot recipes right here. From chicken recipes to beef, pork, and even seafood like salmon! Browse the list below and check what you can whip up for today's lunch and dinner.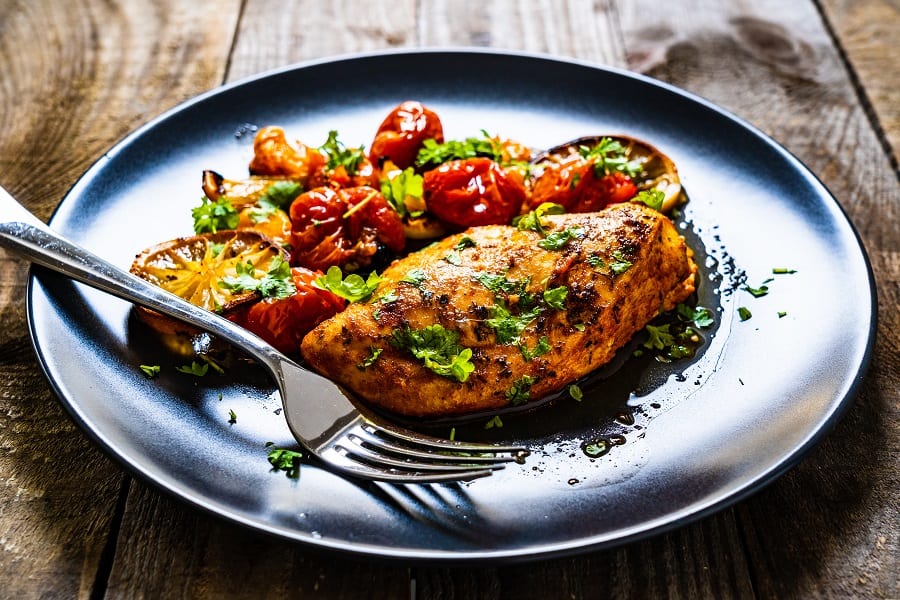 01 of 24
Crockpot Salsa Chicken
What better way to start this list than this dump recipe consisting of three ingredients? While it looks like it came out of a five-star restaurant, this recipe is definitely easy to replicate at home! Basically, you just have to dump all the ingredients in a crockpot and let it do its thing.

This slow cooker recipe starts with a fall-apart, tender chicken that is then covered with chunky salsa seasoned with salt and brightened with a squeeze of lime. Binding the chicken and the salsa, this dish is also drizzled with olive oil for additional flavor and fat. This dish has all you're looking for: it's easy, healthy, and delicious. Most of all, it's the very definition of dump-and-go slow-cooker recipes.

Try Recipe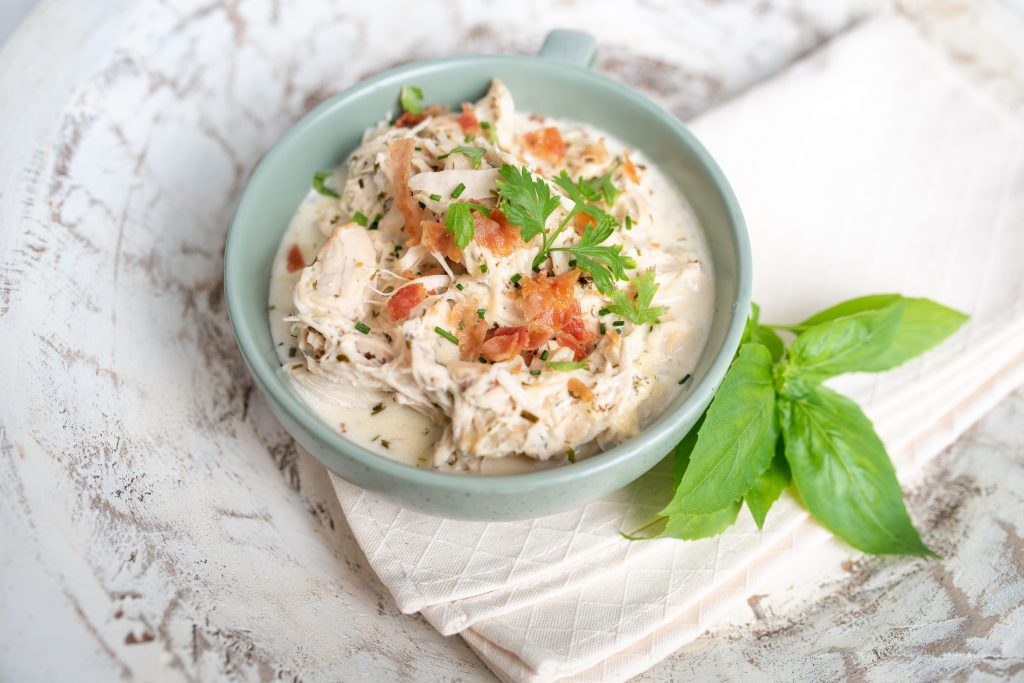 02 of 24
Slow Cooker Crack Chicken
This keto slow cooker crack chicken comes out tender and tasty. Although not as easy to prepare as the first keto crockpot recipe, this dish is just as alluring thanks to favorite low-carb staples. It has cream cheese, crispy bacon bits, and cheddar — a combination that everyone finds addicting! Another thing we like about this recipe is that it pairs well with other dishes and sides. For keto-dieters, it's best to pair it with delicious Mediterranean cauliflower rice, salads, and low-carb crackers.

Try Recipe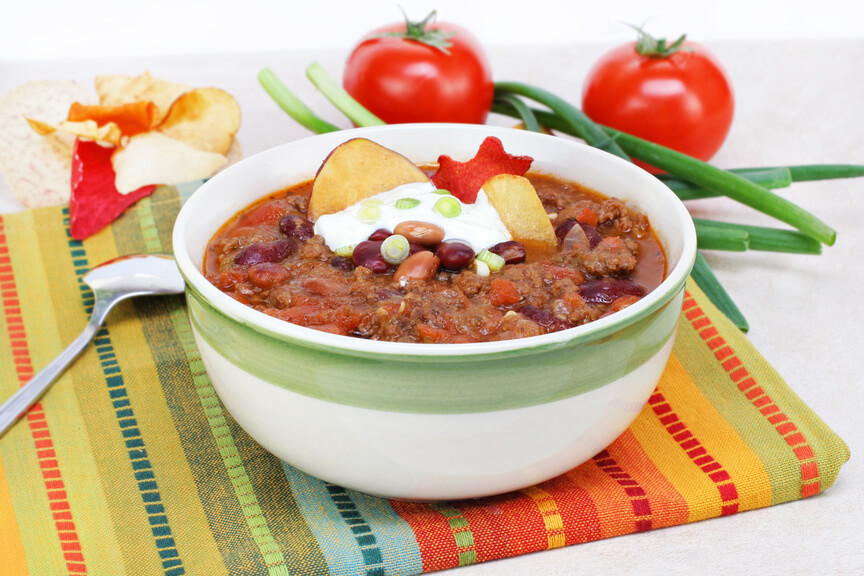 03 of 24
Crockpot Taco Soup
What's not to love in a taco soup? They are warm and contain almost all the ingredients you love in comfort food: tacos. Thankfully, most ingredients are low-carb so you can eat it with little to no problem at all.

In this soup rendition, you'll find ground beef, tomatoes, chilis, sour cream, avocados, and cheese sitting on flavorful beef broth. Now, this recipe contains black and kidney beans which are both avoided on a clean keto diet. So we recommend swapping carb-loaded beans with low-carb substitutes such as green beans and black soybeans instead.

Try Recipe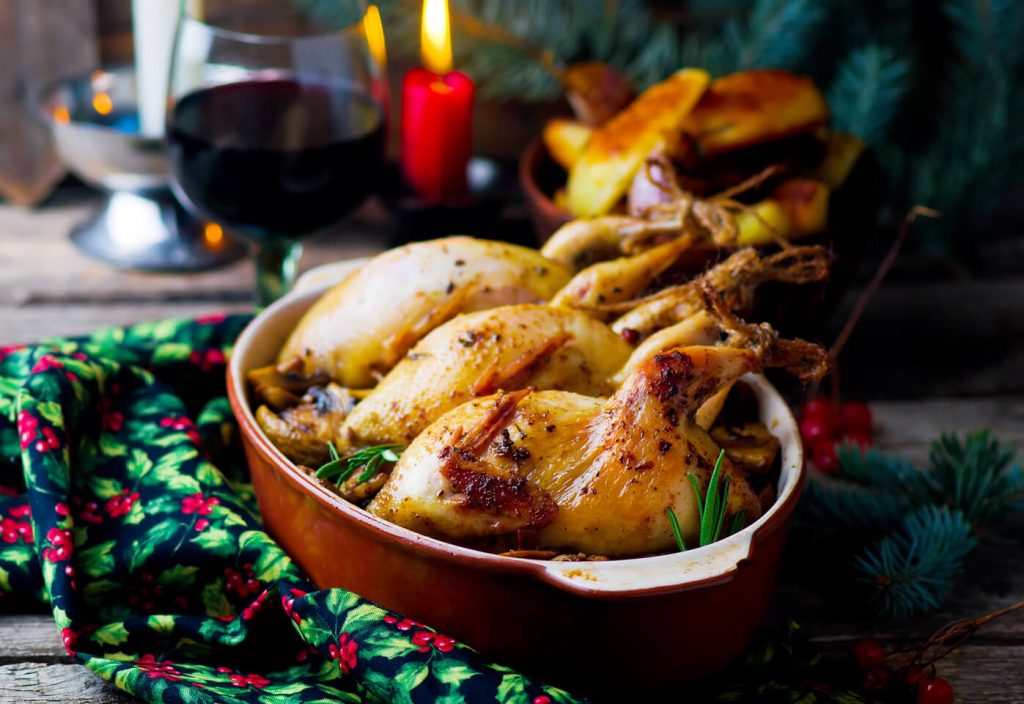 04 of 24
Crockpot Quail
When one says low-carb crockpot meals, chicken, pork, and beef often comes to mind. Although not common in many households, quail meat is a great source of quality protein that contains very low carbohydrates. Packed with healthy fats, it's a great addition to your keto diet meals.

This crockpot quail recipe is so easy to make, you'd think it would look ordinary on your dinner table. You'd be surprised that you can even serve this on special occasions! Introducing this quail coated with all the flavors from the cream of chicken, celery, dry white wine, and more flavorful seasonings. It's slow-cooked for 12 hours for a tender and juicy meat. It's not a dump recipe though, but it's an easy dish that requires only one pot (Crockpot to be precise) so there's hardly any cookware to clean after!

Try Recipe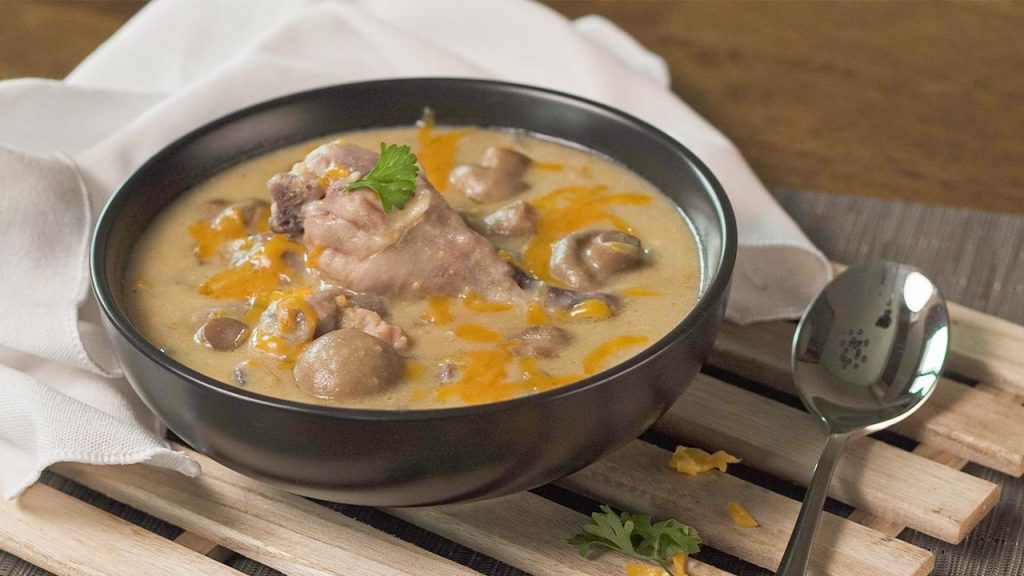 05 of 24
Crockpot Creamy Chicken Drumsticks
Looking for other low-carb crockpot recipes that are not the usual chicken parm, chicken alfredo, or bacon? Here's a recipe you can add to your list of keto crockpot recipes: creamy chicken drumsticks!

This soup-like dish features cream of chicken soup (you can use a low carb version so it's keto-friendly), button mushrooms, and some of your favorite best cheeses such as Parmesan and cheddar. Combined, the ingredients create a warm and comforting dish even kids will like. Pairing it with cauliflower rice will make it more filling, but you can eat it on its own too if that's what you prefer. An additional sprinkling of cheese wouldn't hurt either! Don't forget to swap the all-purpose flour with almond flour or any other keto-friendly flour.

Try Recipe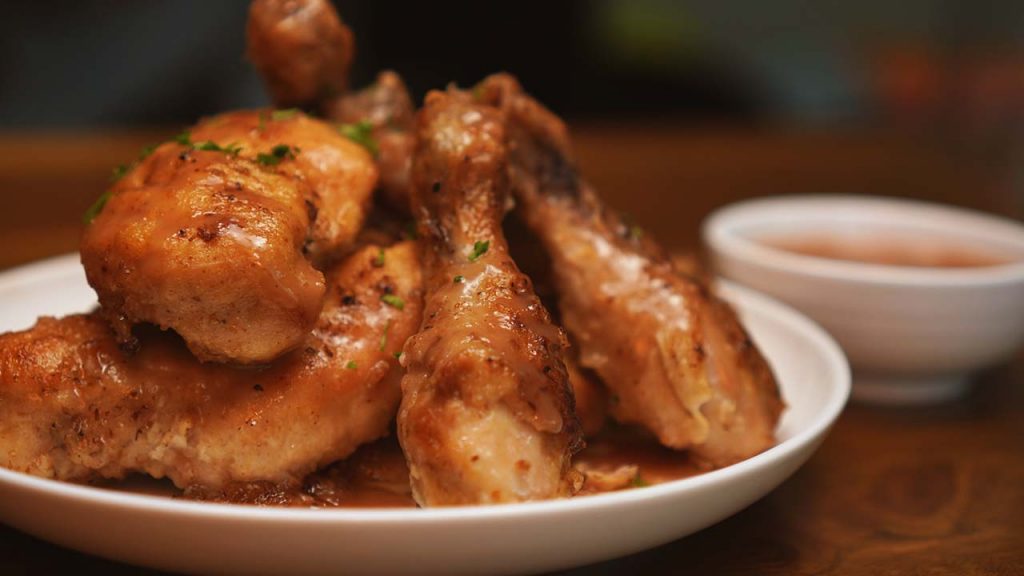 06 of 24
Crunchy Crockpot Fried Chicken
Unlike the usual fried chicken, this rendition is not off the charts for keto dieters. Just remember to swap whole wheat flour with almond flour! To make the chicken coating mix, you'll also need garlic powder, dried oregano, and a few pantry staple seasonings.

Now, you might be wondering how to achieve crispy chicken if you're cooking it in a crockpot. Well, let us tell you a few secrets: coat your chicken thinly and place it in the slow cooker with the skin facing up. This is so the meat absorbs juices and fat instead of the skin. This makes your chicken savory and tender in each bite! Leaving a small gap in the lid will also prevent moisture from dripping down your crunchy chicken. Give it a shot and let us know how it goes.

Try Recipe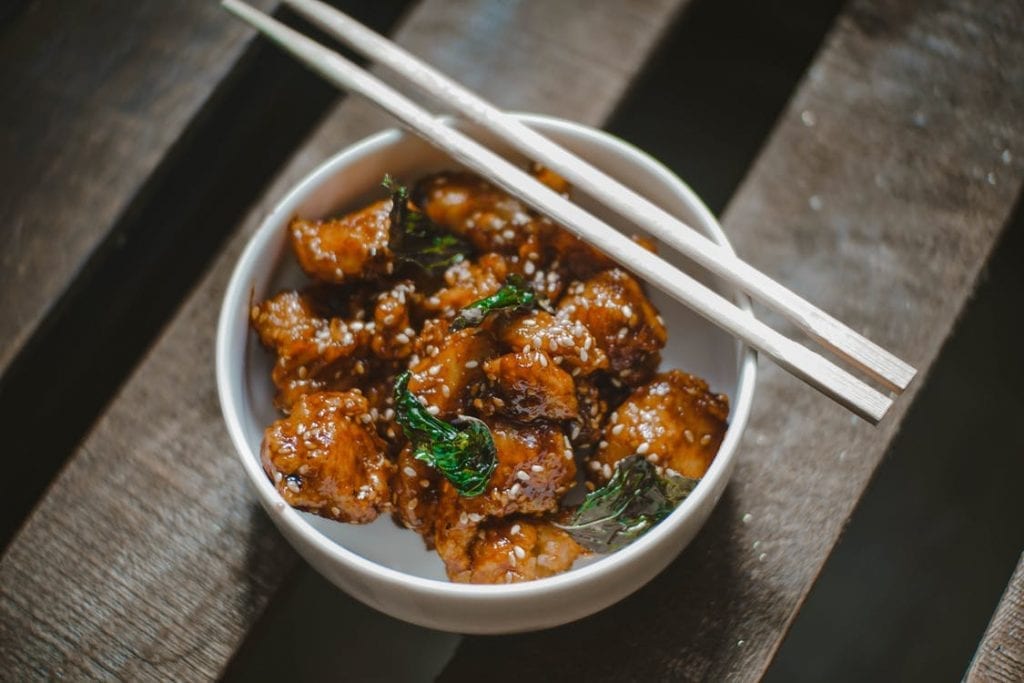 07 of 24
Crockpot Sesame Seed Chicken
There are several keto chicken crockpot recipes you can try. However, it can't be helped to go back to a low-carb version of your favorite Chinese takeout. Although they're loaded with carbs and sodium, you can make them at home with the help of keto-friendly and low-sodium ingredients.

This recipe uses a mixture of low-sodium soy sauce, garlic powder, ground ginger, ketchup, and brown sugar. To make it even healthier, you can swap the ketchup and brown sugar with sugar-free ketchup and stevia. Even with alternatives, this recipe comes beautifully, a replica of the original version.

Try Recipe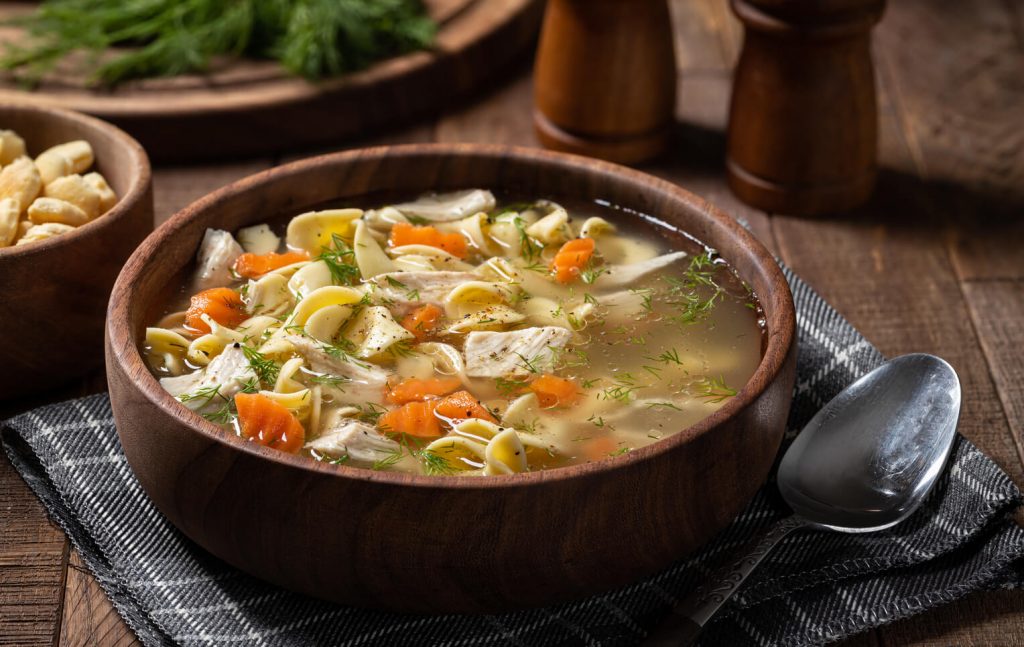 08 of 24
Crockpot Chicken Noodle Soup
If you want to have a warm and comforting sip of chicken noodle soup, moving around your kitchen (deplete of energy) is almost impossible. And if you're sick and living on your own, then this crockpot soup recipe is the perfect dish to make. Place the chicken at the bottom of the slow cooker and dump the remaining ingredients. Dump, set, and go. Yes, that easy! Don't forget to replace regular egg noodles with keto-friendly egg noodles so you can still stick to your diet.

Try Recipe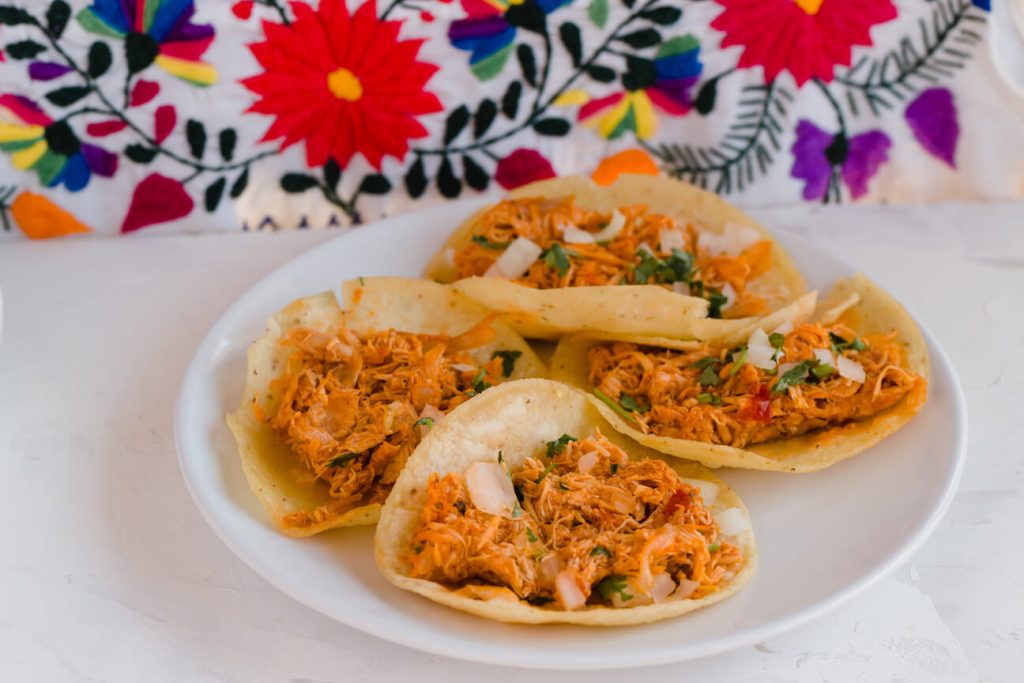 09 of 24
Crockpot Chicken Tacos
Usually, deciding to switch to a ketogenic diet involves saying goodbye to your carb-loaded, favorite comfort foods such as pizza and tacos. Here's some good news for you: that's not always the case. Substituting ingredients with keto-approved alternatives will save you from your craving woes.

Take these chicken tacos for example. The original version has meat, salsa, and cheese encased in corn tortillas. In your version, you can swap the tortilla with keto cheese taco shells made of cheddar! It doubles the fun and flavor, plus it will fill your midnight cravings.

Try Recipe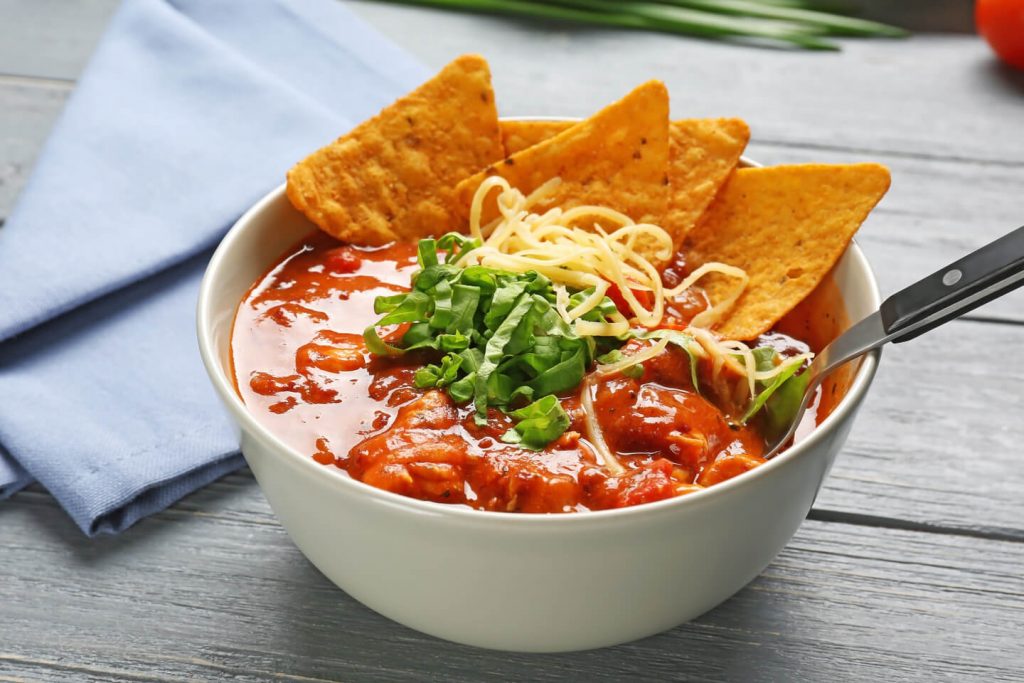 10 of 24
Crockpot Kid-Friendly Turkey Chili
Check this easy, keto, and kid-friendly way of making this crowd favorite. It's no secret that kids, in general, don't like spicy food. This mild chili recipe is made for them and kids at heart. Besides its mild flavor, this dish has all you're looking for in a good chili: meat, vegetables, and flavorful sauce topped with a generous amount of sour cream and cheese.

The recipes ask for reduced-fat alternatives, but that's up to you. Since you're using the recipe as an addition to your keto slow cooker recipes, feel free to use the regular ingredients. Remember to swap tortilla chips with the keto-friendly version though.

Try Recipe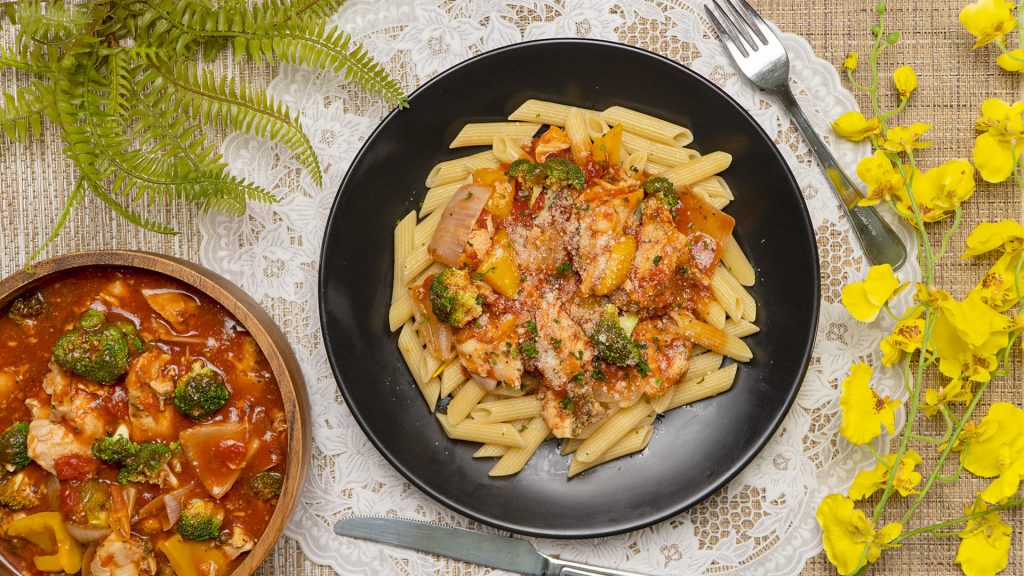 11 of 24
Crockpot Chicken and Vegetables
Next on our list of keto crockpot recipes is this chicken and vegetables bathed in rich tomato sauce. Perfectly seasoned with dried oregano, basil, garlic, and more, it can stand on its own. Thus, you can enjoy it without pairing it with side dishes. If you're keen on having sides though, swap regular pasta with keto-friendly, 2-ingredient pasta noodles made of mozzarella and egg yolks. It's your call. Whichever way you want to eat it, sprinkle some parmesan for a keto-appropriate meal.

Try Recipe
12 of 24
Crockpot BBQ Kabobs
Introducing one of the easy ways to make your barbecue kabobs — on the crockpot (and keto-approved too!). It features only five easy-to-find ingredients that won't leave you wondering what they are. If you're new to the kitchen and don't know your way around yet, start with this unbelievably easy dump recipe!

Try Recipe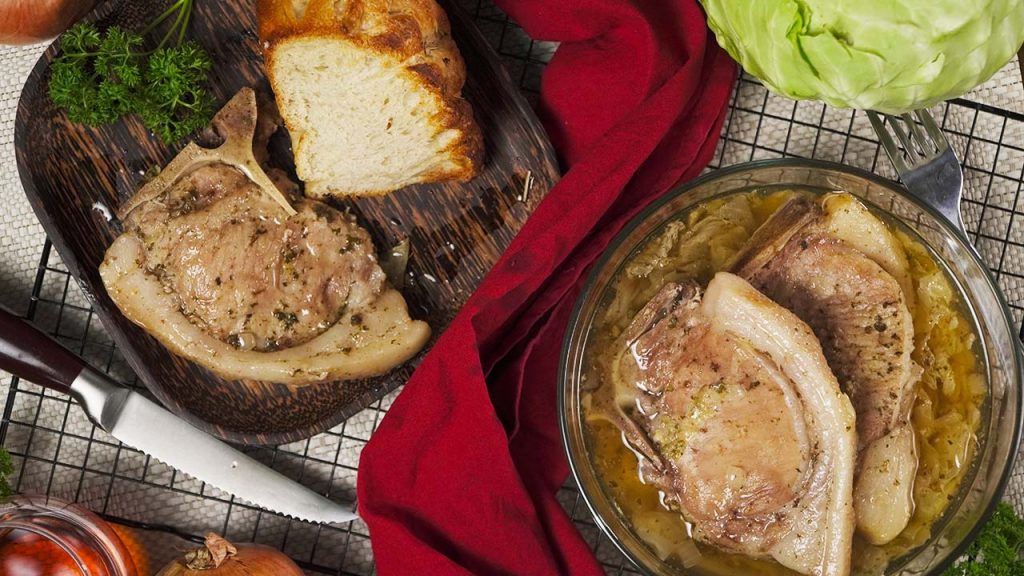 13 of 24
Crockpot Pork Cabbage
Some like to eat this pork cabbage with a slice of crusty bread. If you're on a keto diet, it's more likely you'll replace it with Ezekiel bread or cloud bread. Some, however, like to completely skip it. You might be wondering why. Well, cabbage and pork complement each other quite well. The sweetness of the cabbage cuts through the salty and savory flavor of the pork, creating a well-balanced flavor. The recipe is so simple too. If you don't have energy zipping around your kitchen, try this dump recipe you can prep in only five minutes!

Try Recipe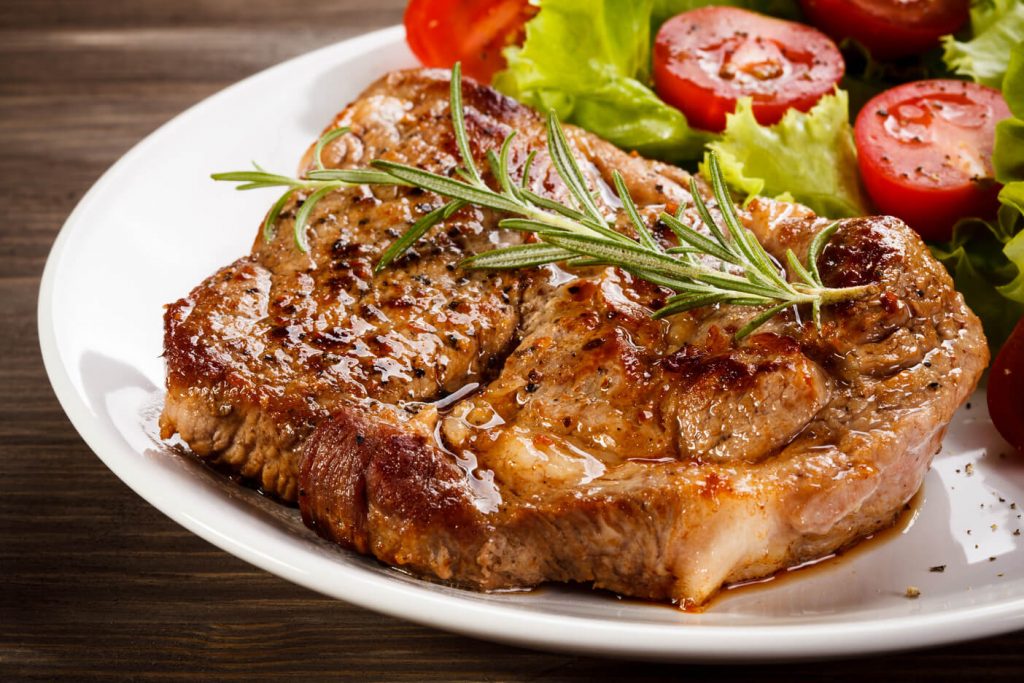 14 of 24
Tender Juicy Crockpot Pork Chops
Pork chops are a lean cut so you might notice it becomes tough if you overcook them. It also easily dries out especially when you grill or pan fry them. If you encounter the same problem as we do, try cooking it in a slow cooker! Your slow cooker ensures they don't overcook. Meanwhile, the beef broth you'll add in will prevent them from drying out. Try this trick and let us know your thoughts.

Try Recipe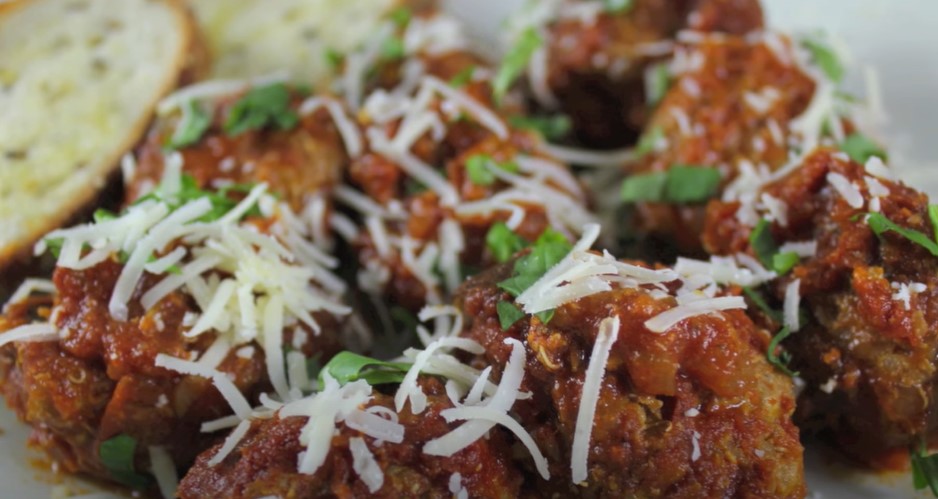 15 of 24
Crockpot Turkey Meatballs
Only have half an hour to prep keto family meals? This crockpot turkey meatballs recipe only needs 30 minutes of preparation time, perfect for busy bees! It's seasoned to perfection with spices and herbs, then bathed with sweet and umami tomato sauce. Be sure to swap panko with pork rinds though or else it won't be keto-friendly. Other than that, keto dieters can dig in with a 2-ingredient keto pasta or a salad. Here's a suggestion: top with some cheddar or mozzarella cheese, broil until melted, and eat it on its own for a meal fit for a keto diet.

Try Recipe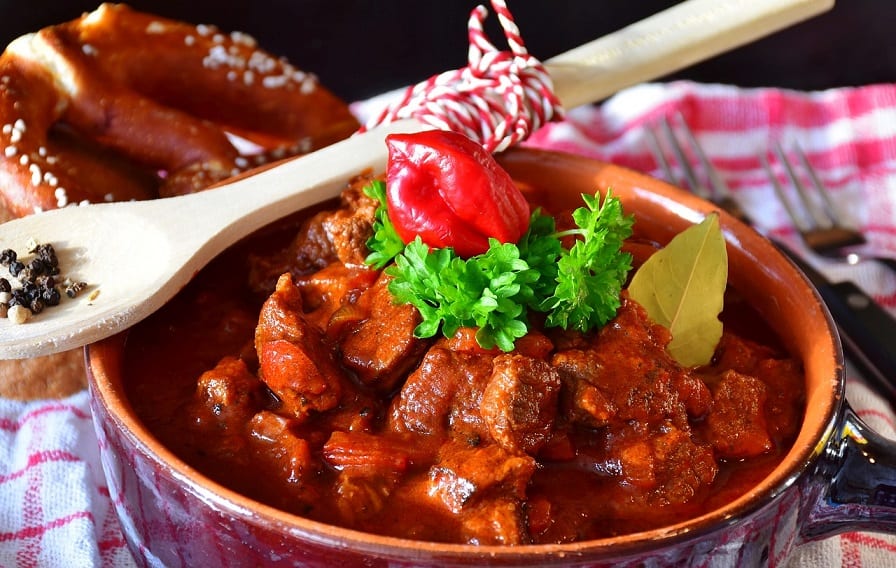 16 of 24
Crockpot Goulash
Say hello to this Hungarian favorite: goulash. Goulash is a sort of stew that consists of beef and vegetables. It's also usually seasoned with flavorful spices and condiments such as paprika and tomato paste. No pasta! Confused? The traditional recipe has no pasta of any sort, just beef, vegetables, and soup or stew base which makes it a good meal for a ketogenic diet.

Try Recipe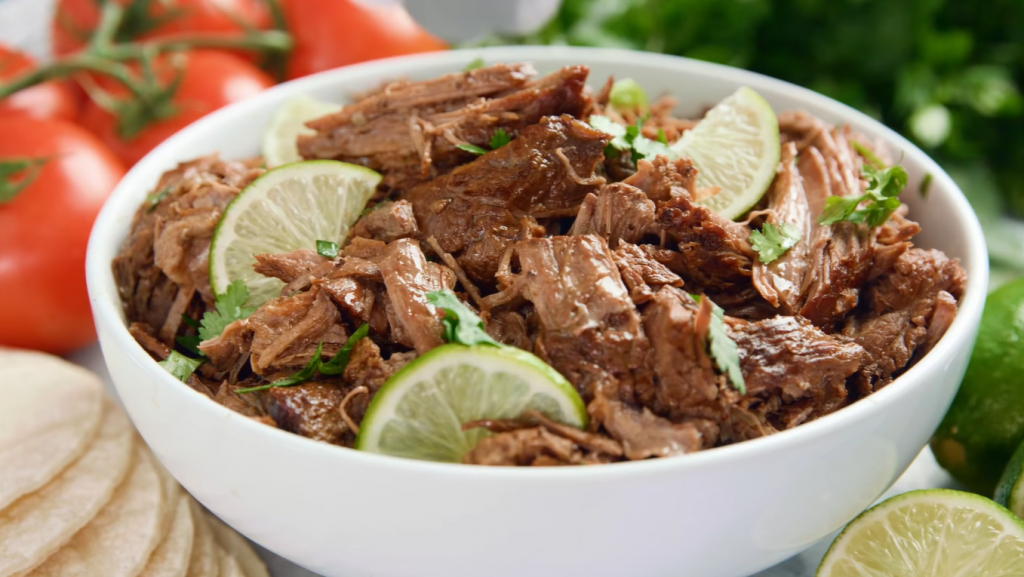 17 of 24
Slow Cooker Shredded Beef
Like pork chop, beef is another meat that can get tough when you cook it the wrong way. Your slow cooker can help tenderize meat with the use of trapped steam and low heat without overcooking them. So what better way to cook your beef than using a slow cooker?

Using your Crockpot, shredded beef is already a breeze to cook. Since it's a set-and-forget recipe, you can dump the ingredients together and let your crockpot do the rest of the work! It comes out juicy, tender, and full of flavor, perfect with keto cheese tacos.

Try Recipe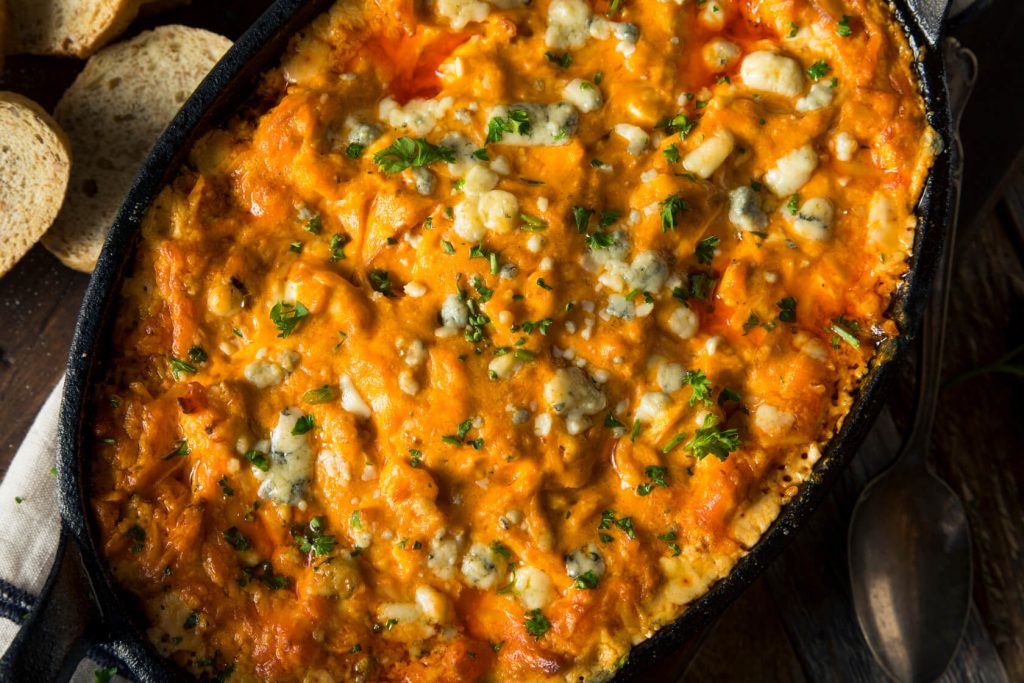 18 of 24
Crockpot Buffalo Chicken Dip
Regular chips are prohibited in the keto diet but who says you can't substitute them with health-friendly options? Dip keto crackers, tortillas (in moderation), and veggies such as broccoli, carrots, and cauliflower. Want to pair it with something a little more filling? Top it on your buffalo tacos! The possibilities are endless. Don't forget to pick ones that go well with the tangy and spicy flavor of buffalo chicken though.

Try Recipe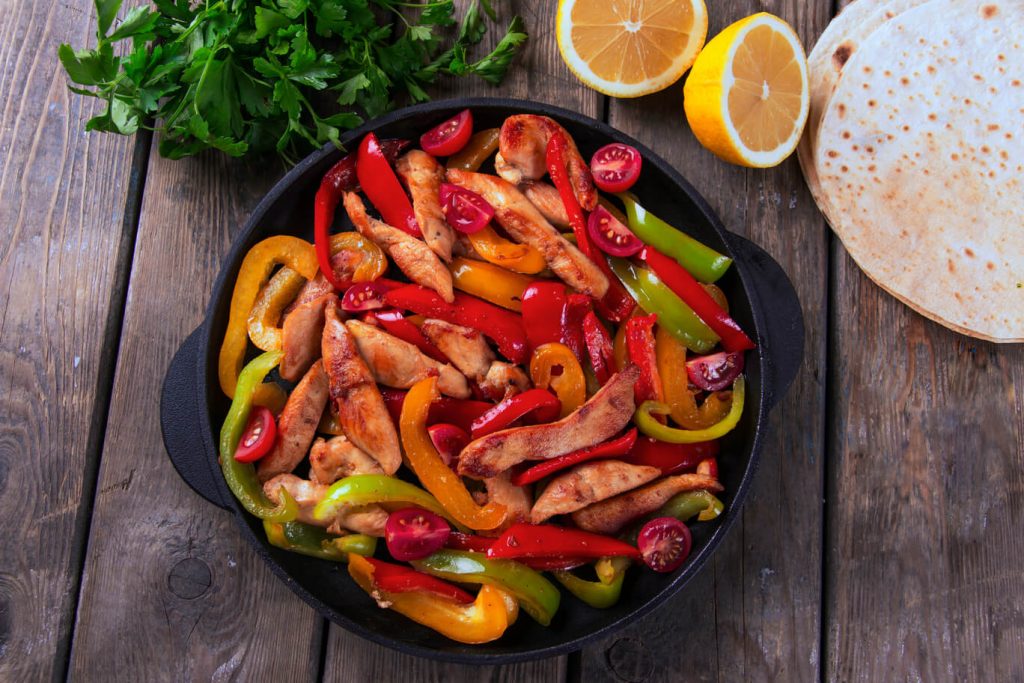 19 of 24
Crockpot Chicken Fajitas
The easiest way to make your chicken fajitas is by using your handy crockpot. And it's keto-approved too! This recipe, in particular, is perfect for busy nights when you just feel like loading everything into one pot. Throw in some flavorful spices such as chili powder, cumin, and cayenne. Don't forget to stir in some salsa for a tangy and garden-fresh dish.

There are a few pairings you can try with fajitas. We'll share a few of our favorites here. You can start with keto tortillas chips, cauliflower rice, and salad. But whichever pairing you'll try, you can always load it up with guacamole, cheese, and sour cream.

Try Recipe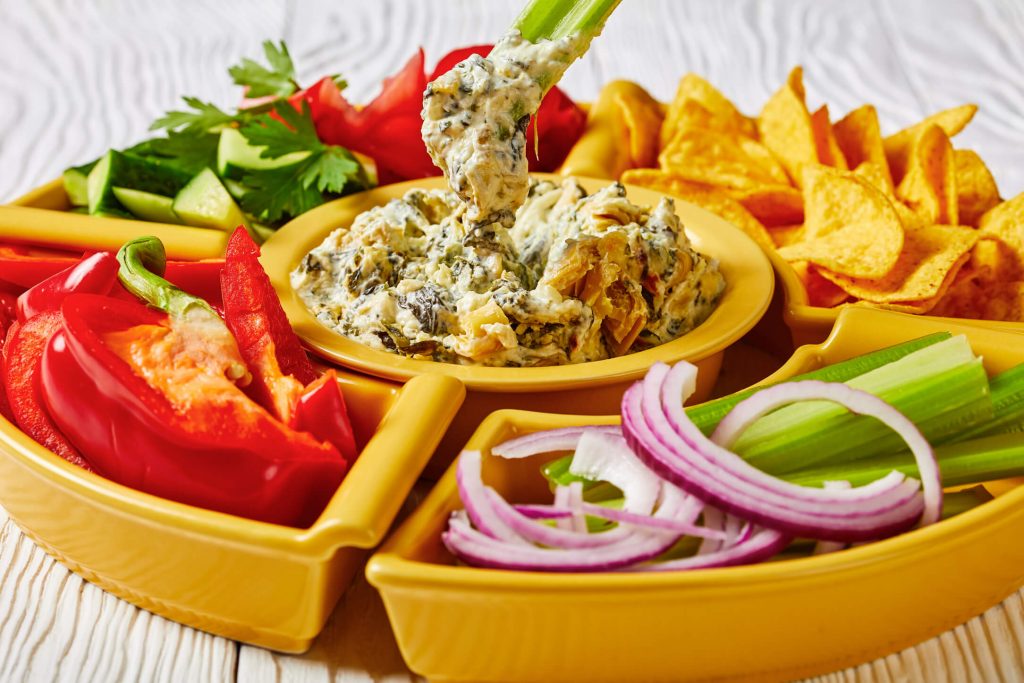 20 of 24
Keto Spinach Artichoke Dip
Looking for more cheese dips you can dunk your keto tacos and veggies on? Call the search off. This spinach artichoke dip is not only loaded with fats appropriate for a keto diet but is also packed with healthy vegetables such as spinach and artichoke hearts. The base is made of cream cheese, sour cream, mayonnaise, and parmesan, creating a cheesy and creamy concoction you can call heaven. Too creamy? Add red pepper flakes to balance it out.

Read More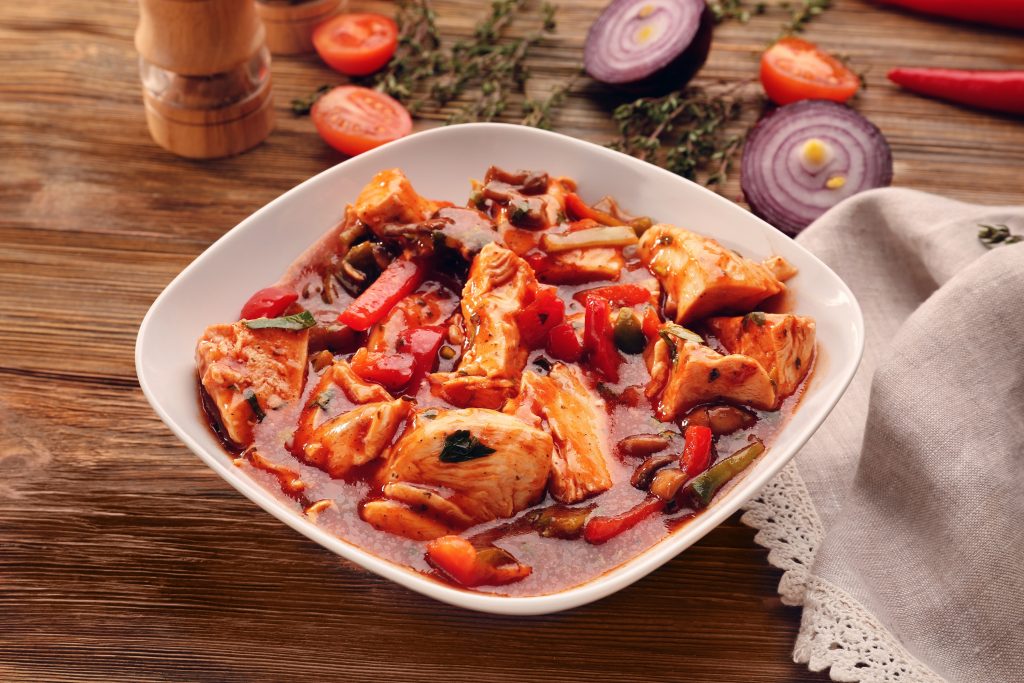 21 of 24
Slow Cooker Chicken Cacciatore
The usual chicken cacciatore is seared first in a cast-iron skillet before sauteing and adding it with the rest of the ingredients. For our list of keto crockpot recipes, we opt the easy version that involves no searing and instead utilizes the help of a crockpot for an easy recipe you can make on busy weekdays. The skin is also taken off so it doesn't get soggy. We don't want that, don't we?

This saucy dish usually pairs great with pasta and mashed potatoes. But for a low-carb diet, you can try cauliflower rice, zucchini noodles, and some steamed veggies. If you still want to serve it with pasta, try the keto version.

Try Recipe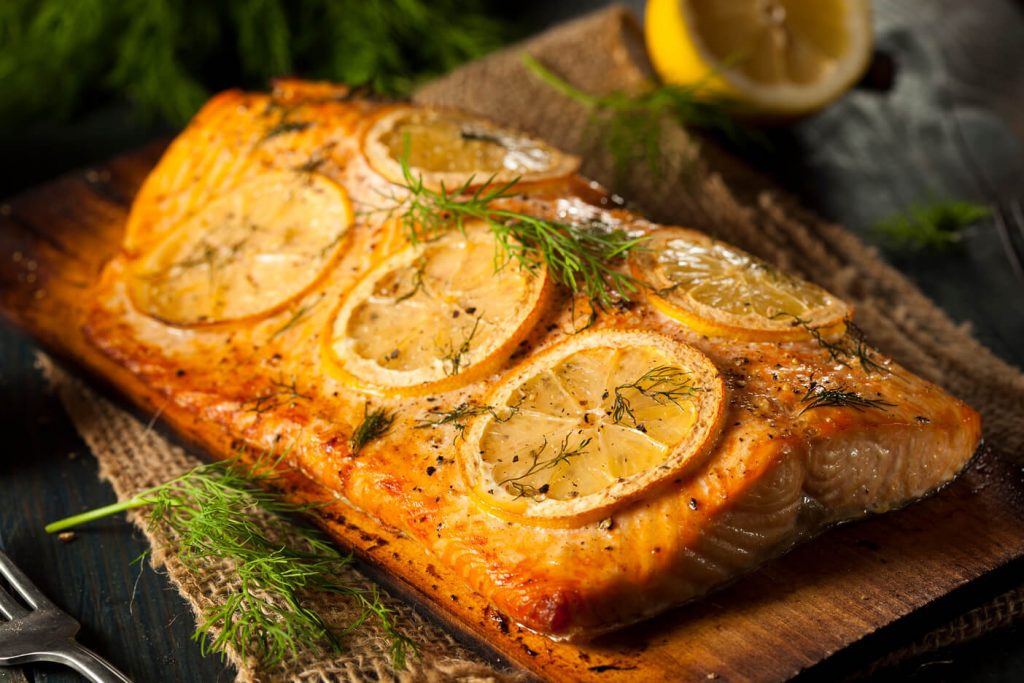 22 of 24
Slow Cooker Salmon
Let's add this slow cooker salmon to the list of super easy slow cooker recipes. Aside from being easy to put together, it's full of omega-3 fatty acids and comes out tender and flavorful thanks to the creamy lemon sauce.

Before you cook, swap the type of lemon you can use. We recommend Meyer lemon which is the sweeter variety. If lemons are not your thing, you can opt for rosemary or thyme. Wine and belted butter is also a nice alternative for chicken broth. Use whatever suits your fancy!

Try Recipe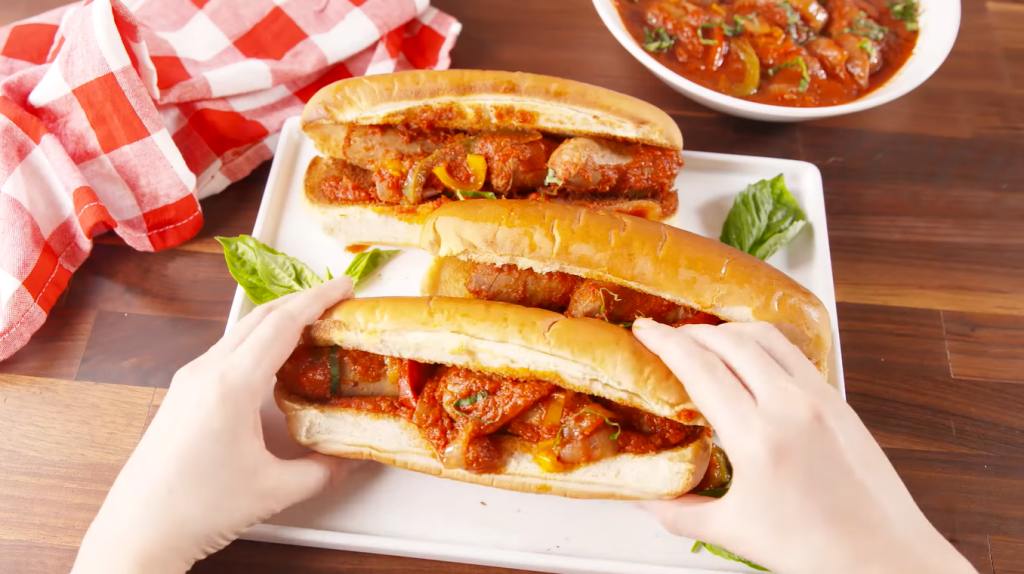 23 of 24
Slow Cooker Sausage and Peppers
Just as the name suggests, this dish is made with Italian sausage and bell peppers filled with the savory and tangy flavors of tomato sauce and basil. Using canned tomato or marinara sauce? Note that most cans and bottles have sugar in them so remember to check the label before buying them.

For non-keto dieters, sausage and peppers are commonly enjoyed with a steaming cup of rice or hoagie rolls. Again, swap that with cauliflower or roasted asparagus for a keto-approved combination.

Try Recipe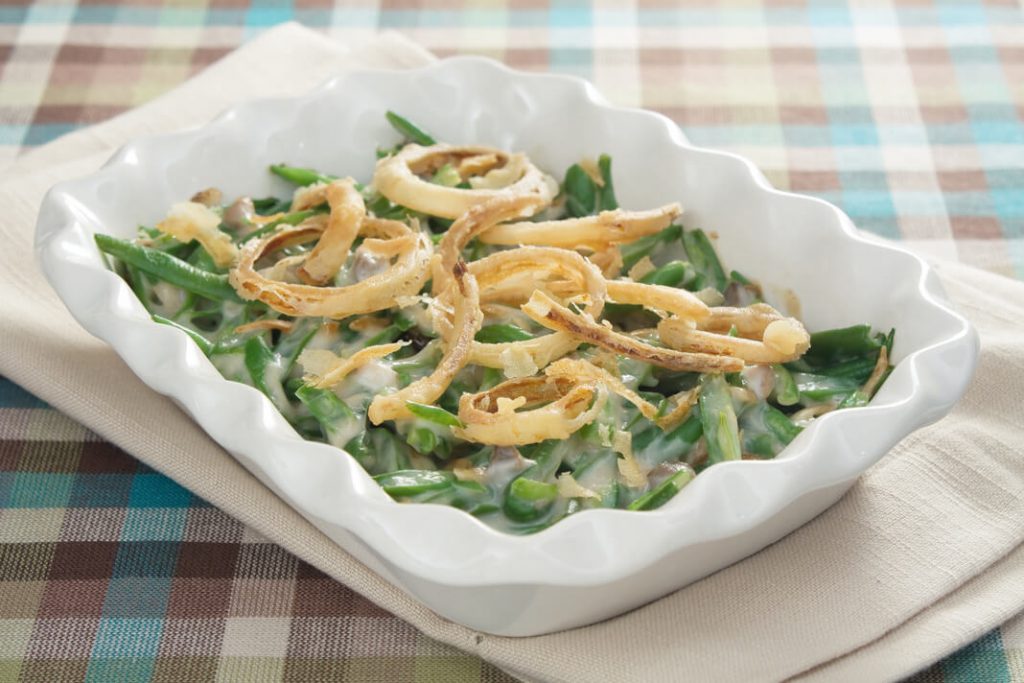 24 of 24
Crockpot Green Bean Casserole
Last on our list of keto crockpot recipes is this casserole recipe. Now, not all beans are necessarily banned in the keto diet. Some variants like black soybeans and green beans are keto-approved. For this recipe, you'll be using the green sort. The dish contains only a few ingredients that you might already have in your pantry including cream of chicken soup, milk, and cheese. Regular milk is not keto-friendly though, so we recommend swapping it with either almond milk or soy milk. Once done, you'll be surprised with a cheesy side dish you can pair with crockpot roasted chicken or crockpot quail.

Try Recipe