When the fall season comes, we start to feel the chill in the air. And what do we do? We seek comfort in anything cozy and comforting from a crustless pumpkin pie to the best fall dinner ideas. In this article, you'll find our favorite easy weeknight dinners come sweater season.
Whether you're looking for easy or healthy comfort food recipes, we got your back! Featuring seasonal produce from pumpkins to apples, all of these recipes are oh-so-satisfying that you'll probably cook on repeat. We're telling you these tasty and easy recipes make the coziest time of the year even more festive.
---
43 Easy and Delicious Fall Dinner Ideas
Bring on your favorite fall fruits, veggies, and other seasonal ingredients! Because you are about to relish fall flavors with these easy fall dinner ideas.
Easy Fall Main Dish Dinner Ideas
These fall main course ideas, without a doubt, will inspire you to get cooking this season.
Chili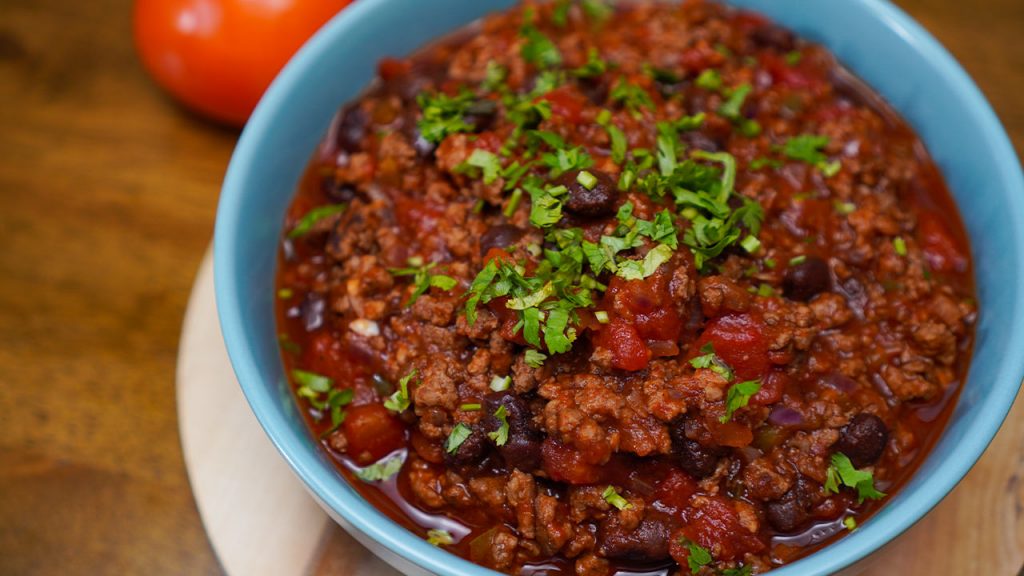 Who would not swoon over a bowl of flavorful chili on a crisp fall day, especially something that tastes just like Potbelly's? It has loads of flavor, and it is downright easy to prepare! With our simple recipe, you can easily recreate such scrumptious fall food in the comfort of your own home and with just one handy pot.
Recipe for Inspiration: Potbelly's Mouthwatering Chili
Butternut Squash Risotto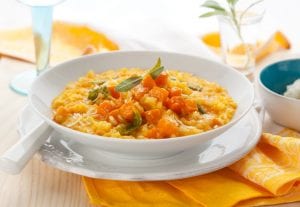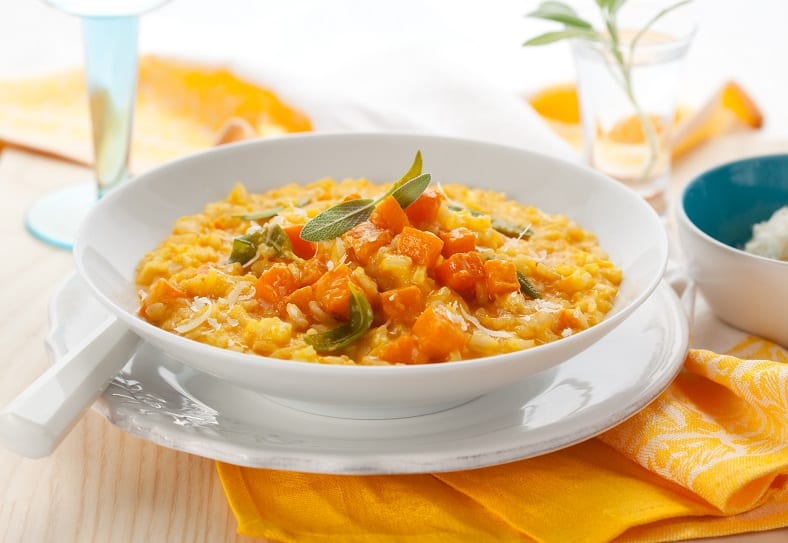 Can you even consider it a fall dinner party without a delicious butternut squash recipe? There's a slew of ways to savor the flavor of this seasonal food. As for us, we've tried adding it to a risotto, and the by-product is one tasty dinner recipe! It has earthy and sweet flavors coming from saffron and sage. After one hour of meal prep, you will be curling up with savory comfort food that bursts with fall flavors.
Recipe for Inspiration: Butternut Squash Risotto with Saffron and Sage
Baked Ziti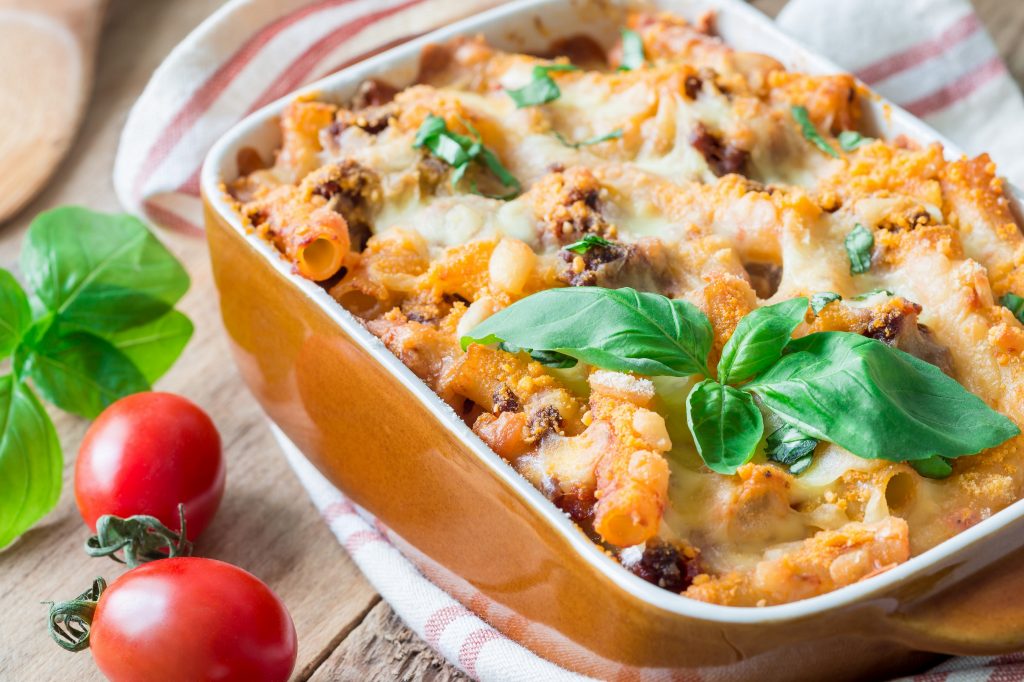 This baked ziti recipe is everything we love — pasta, meat, and a generous amount of cheese. It's just a bonus that this dish is effortless to make.
Some use pork and beef, while others like it meatless. As for us, we prefer sausage links. We assure you, you will be having one of the best and easy fancy dinners ever! You can even prepare this pasta casserole ahead of time and enjoy a tasty pasta dish the next day.
Recipe for Inspiration: Baked Ziti Casserole Recipe
Roasted Chicken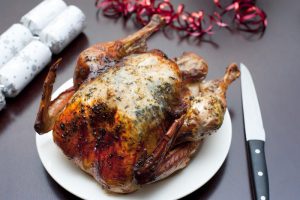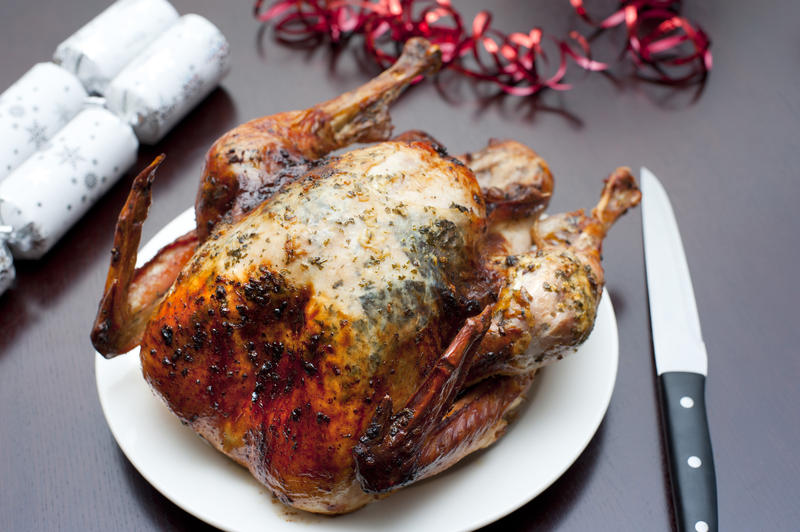 In search of fall food and dinner ideas to impress your guests? Trust us when we say you can never go wrong with a mouthwatering chicken roasted to a delicious brown exterior. All you need are easy-to-find ingredients such as olive oil and Spanish onions and you're good to go! We love having this hearty meal with a glass of white wine.
Recipe for Inspiration: Roasted Chicken with Sweet Garlic, Melted Onions, and Sour Orange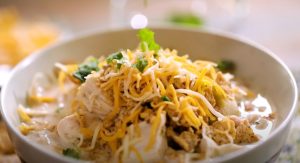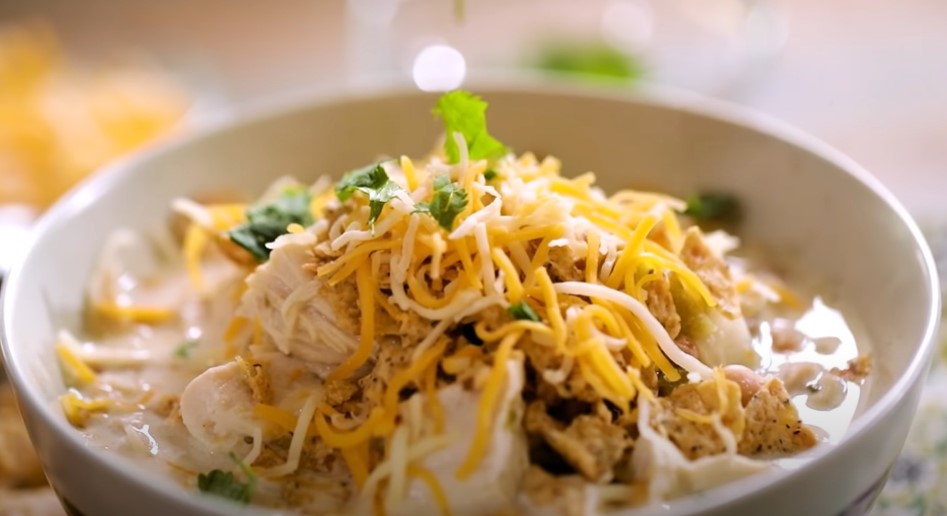 A flavorful white chicken chili dish is always welcome at our dinner tables when it's the fall season. This bowl of comforting goodness is made with shredded chicken, pinto beans, poblano peppers, and flavorful seasonings. If we were you, we'd go with diced avocado, grated cheese, or tortilla chips for the toppings. 
Recipe for Inspiration: Poblano White Chicken Chili
Stuffed Shells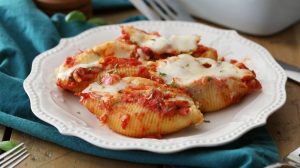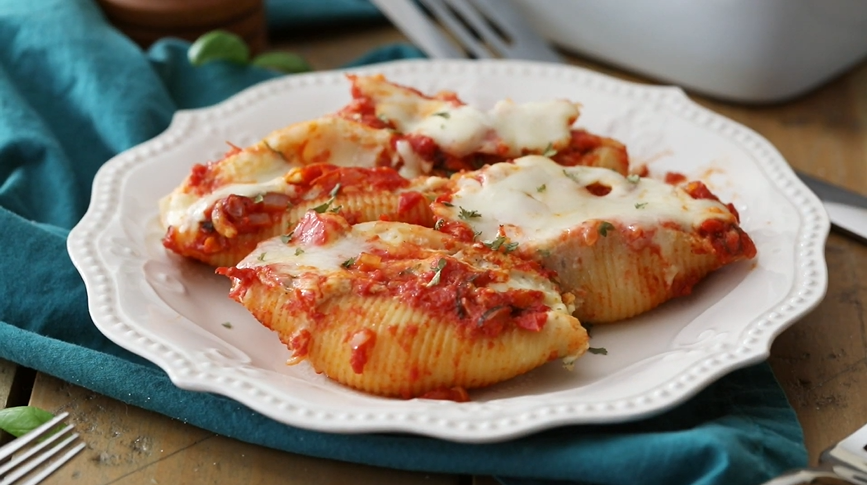 We simply can't resist these cheesy stuffed shells. For this recipe, we incorporated three types of cheese: ricotta, Parmesan, and mozzarella cheese. Cover it in rich marinara sauce, and your guests will surely ask for seconds and thirds! 
Recipe for Inspiration: Classic Stuffed Shells
Roasted Butternut Squash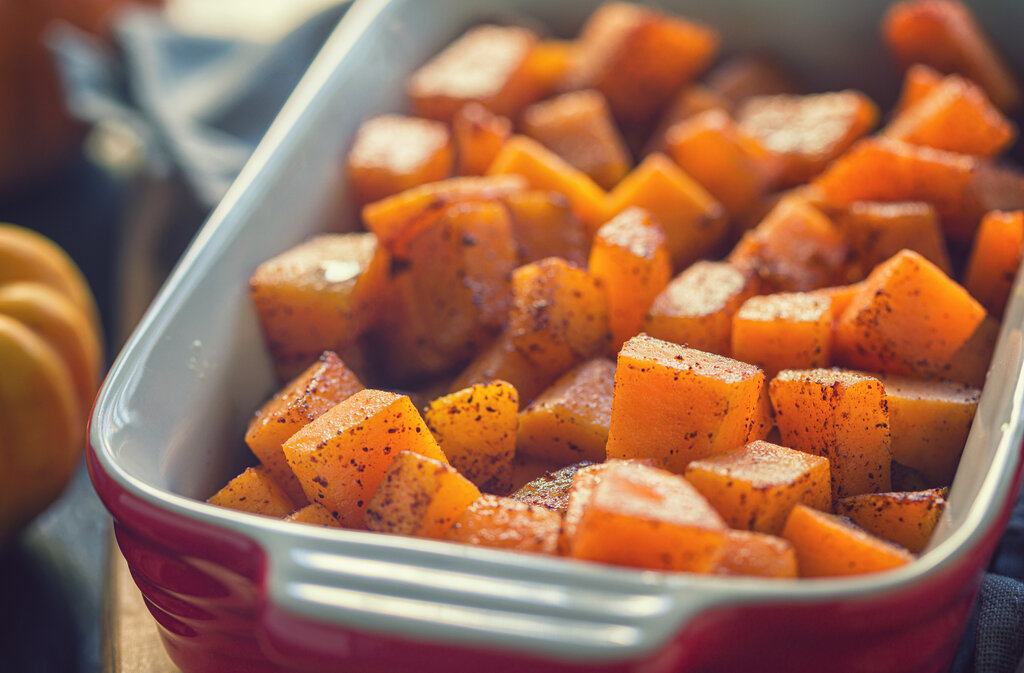 You haven't experienced the flavors of fall if you haven't tried roasted butternut squash yet. It's already a cozy meal in itself, and what more if it's cooked alongside sweet apples, right? We even like adding a bit of crunchiness with some pecans just to step up the dinner game. But to be honest, it's the cup of crumbled blue cheese that seals the deal for us.
Recipe for Inspiration: Roasted Butternut Squash and Sweet Apples
Pumpkin Lasagna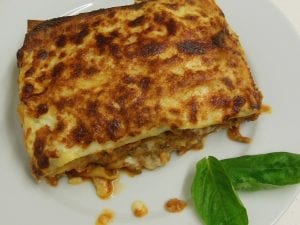 Every bite of this pumpkin lasagna oozes with autumn flavors! Whether you serve this fall meal as the main dish or the appetizer, it will sure elicit oohs and aahs from your guests. After all, who would say no to layers of pumpkin and goat cheese that come together deliciously in a creamy bechamel sauce?
Recipe for Inspiration: Pumpkin and Goat Cheese Lasagna
Mac and Cheese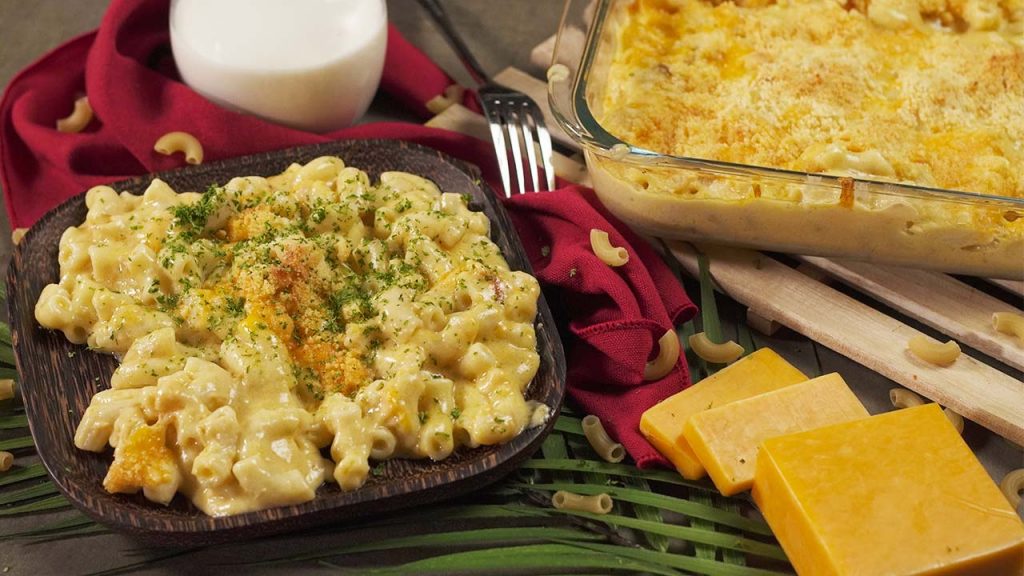 What we like about this family favorite is that you can experiment to make it even more delectable. If you're anything like us (who like it super creamy and extra cheesy), you'll also incorporate cream of chicken soup, milk, and lots of cheese!
Recipe for Inspiration: Cream of Chicken Mac and Cheese Casserole
Instant Pot Chicken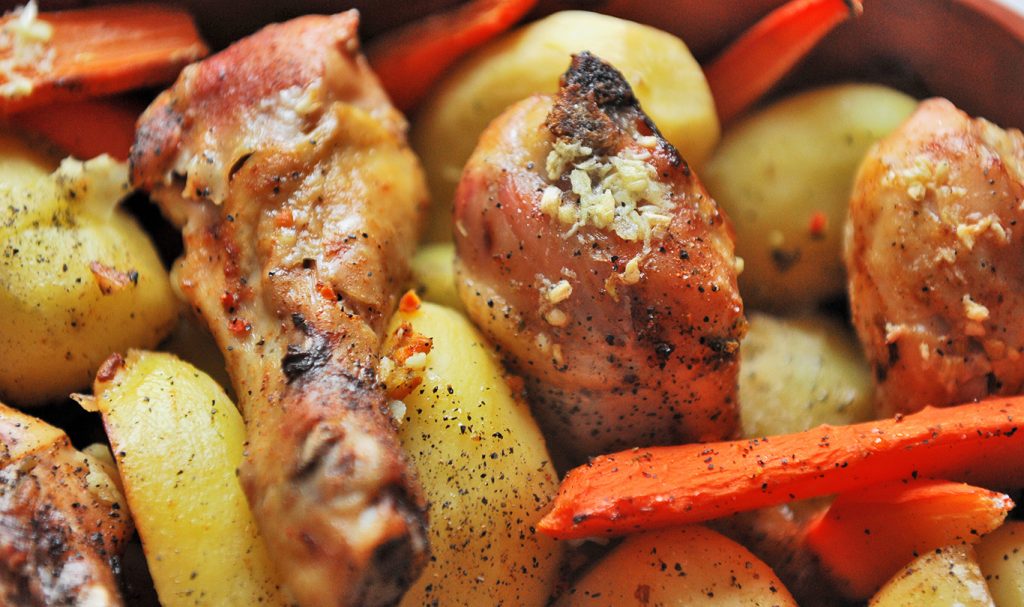 There will be times when you'll probably be busier than ever. But that doesn't mean you should settle with a bland dinner! Enter this instant pot chicken. Not only is it succulent, but it's healthy as well, considering the nutritious ingredients in this recipe, from the chicken breasts to the carrots. In less than an hour, you're all set for a luscious chicken dinner!
Recipe for Inspiration: Instant Pot Chicken and Vegetables
Butternut Squash Pasta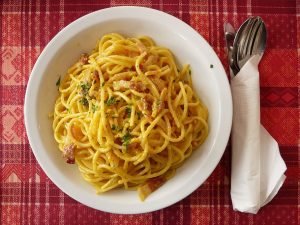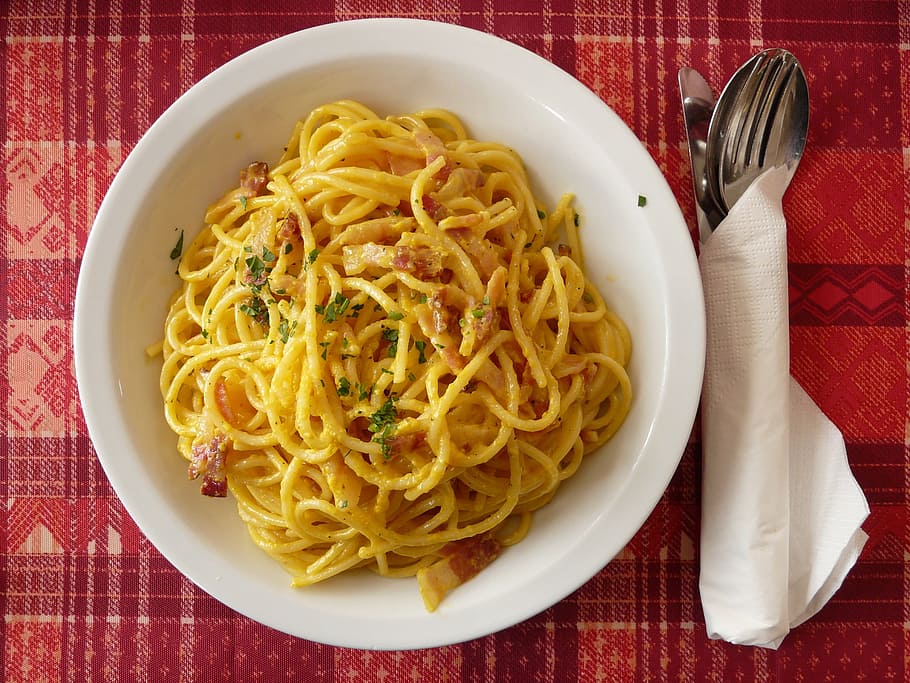 We all know that butternut squash is often the star ingredient in many fall dinner ideas. And this particular pasta dish will prove the notion! The flavors of squash go together with bacon and sage in this butternut squash carbonara recipe. Once you have a taste, you'll realize that it's all worth it! 
Recipe for Inspiration: Butternut Squash Pasta Carbonara
Chicken Meatballs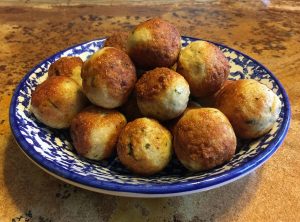 Do you know what would make meatballs even better? Flavor them with herbs and spices and bake them to golden perfection, that's what! All done in 30 minutes, this meatball recipe is a breeze to prepare, and it comes together with just a few ingredients.
Recipe for Inspiration:  Chicken Meatballs
Creamy Mushroom Pasta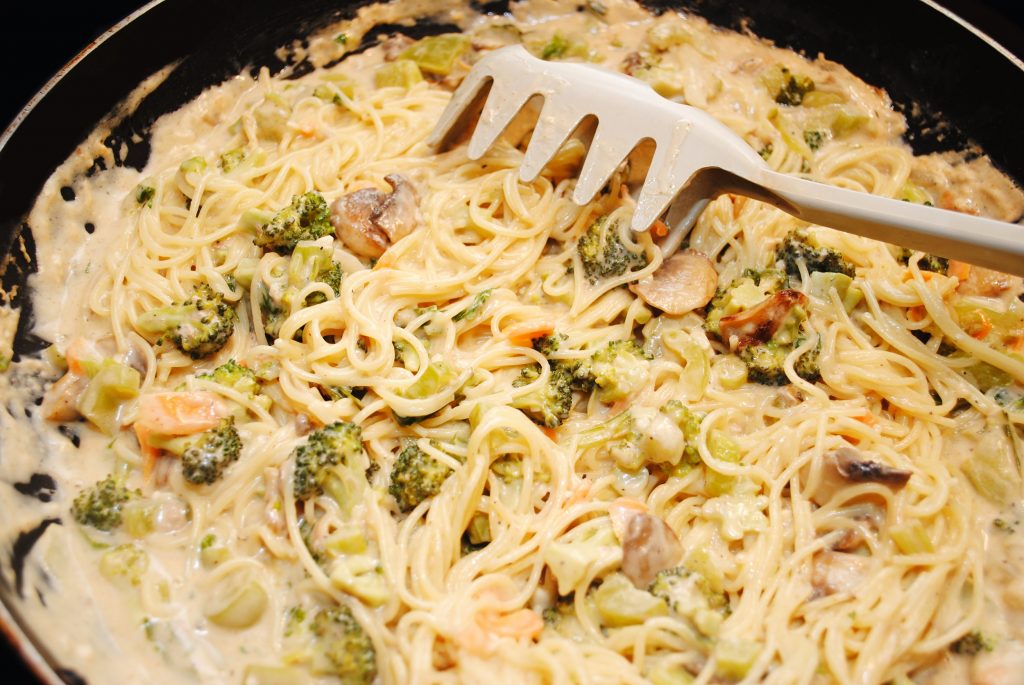 Trust this mushroom pasta recipe to bring about a restaurant-worthy vibe during weeknight dinners. This pasta dish might seem intimidating, but you will be surprised at how quick and easy the whole process will be! Slathered in creamy garlic mushroom sauce, it's ready to serve in just 30 minutes. And like any pasta dish, this one would not be complete without grated parmesan cheese on top. 
Recipe for Inspiration: Angel Hair Pasta with Creamy Mushroom Sauce
Spinach Pasta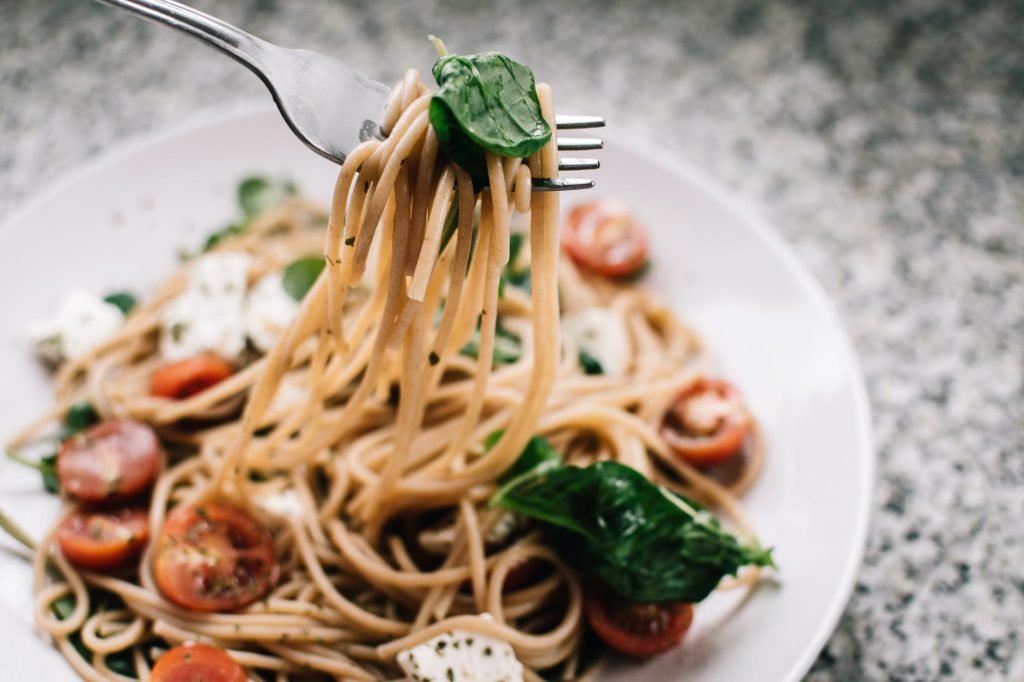 If you're looking to impress a crowd with luscious fall dinner ideas, look no further. Imagine a bed of linguine pasta with loads of spinach and roasted veggies all covered with a flavorful balsamic sauce. Believe us when we say that this spinach pasta is the perfect meal to prepare when you're out of weekday dinner ideas.
Recipe for Inspiration: Spinach Pasta with Roasted Vegetables
Squash Casserole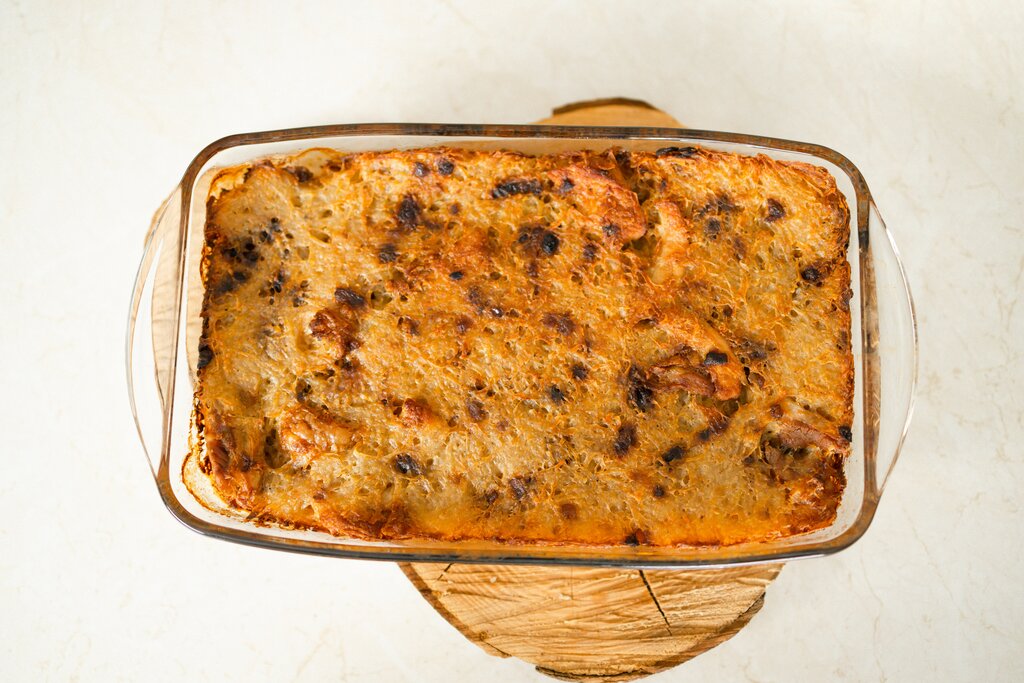 Cheesy and crunchy fall casseroles like this simple recipe will never disappoint. While we're fascinated with the yellow squash itself because of its nutty-sweet palate, we're also excited about the creamy sauce and the crunchy toppings. We have a feeling that your guests will go gaga over this filling squash casserole.
Recipe for Inspiration: Cheesy and Crunchy Squash Casserole
Pork Chops and Apples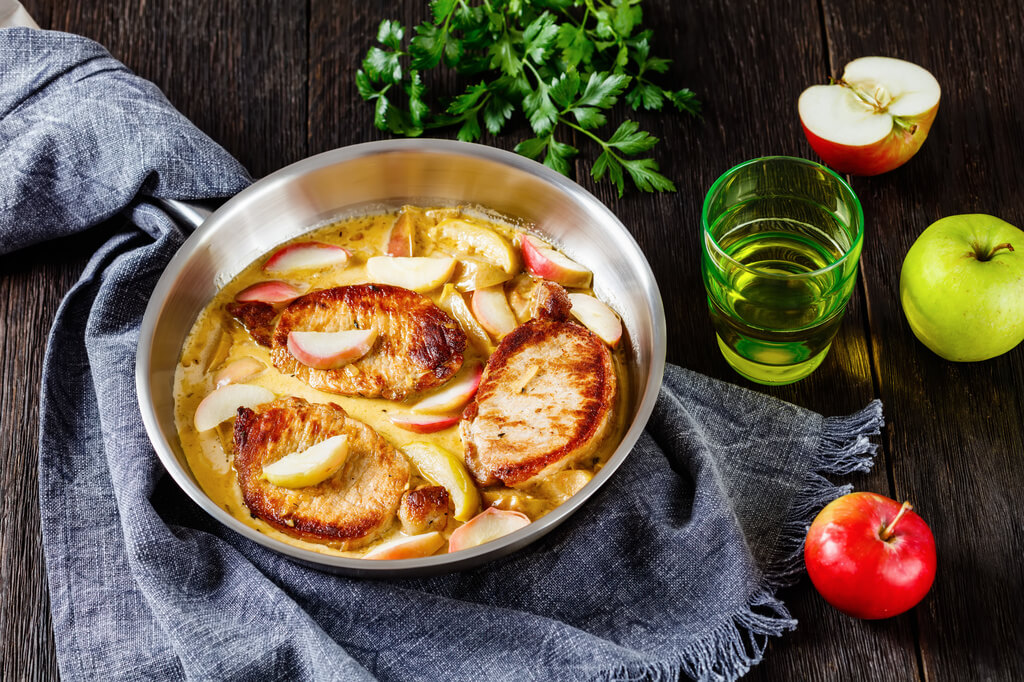 Are you looking for ways to transform pork chops into a sumptuous meal? Try cooking them with apples, and you won't regret it! This recipe has an underlying sweetness, thanks to the fruit. Whether you're serving for a large crowd or a few family members, this is sure to be the highlight of your dinner.
Recipe for Inspiration: Pork Chops and Apples
---
Healthy Fall Dinner Ideas
Some people lean on healthy fall recipes when the coziest season arrives. If you belong in that group, the fall dinner ideas below are what you need in your dinner menu.
Lentils and Brown Rice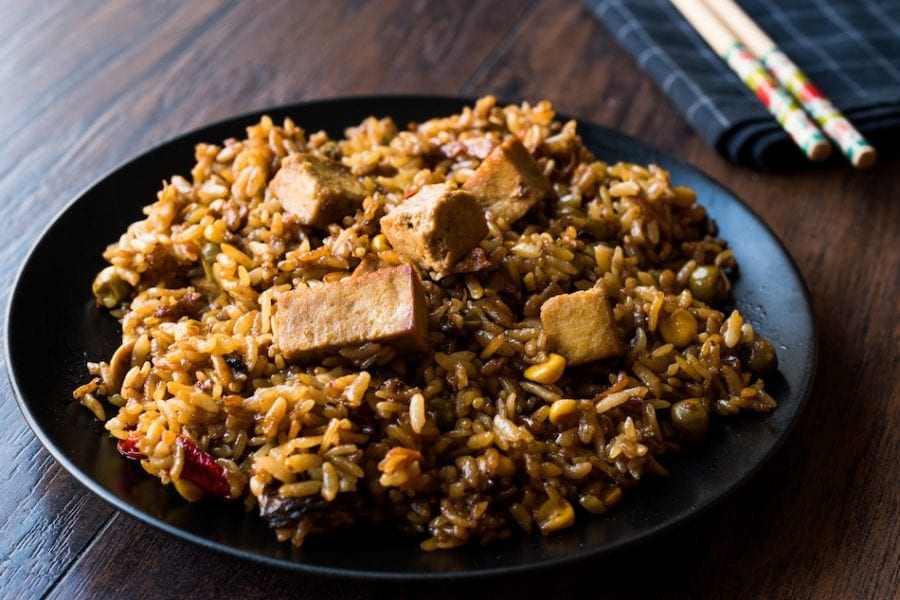 This brown rice recipe is exceptionally quick and easy to prepare. The trick here is to cook the brown rice and the lentils in advance. By doing so, prepping this healthy fall food will be a piece of cake. This nutritious recipe, having been made of brown rice, lentils, tofu, and more, is already a complete meal for a healthy lunch or dinner.
Recipe for Inspiration: Lentils and Brown Rice with Tofu
Spaghetti Squash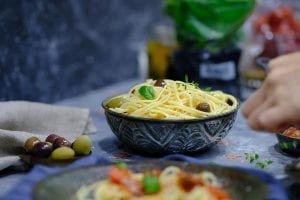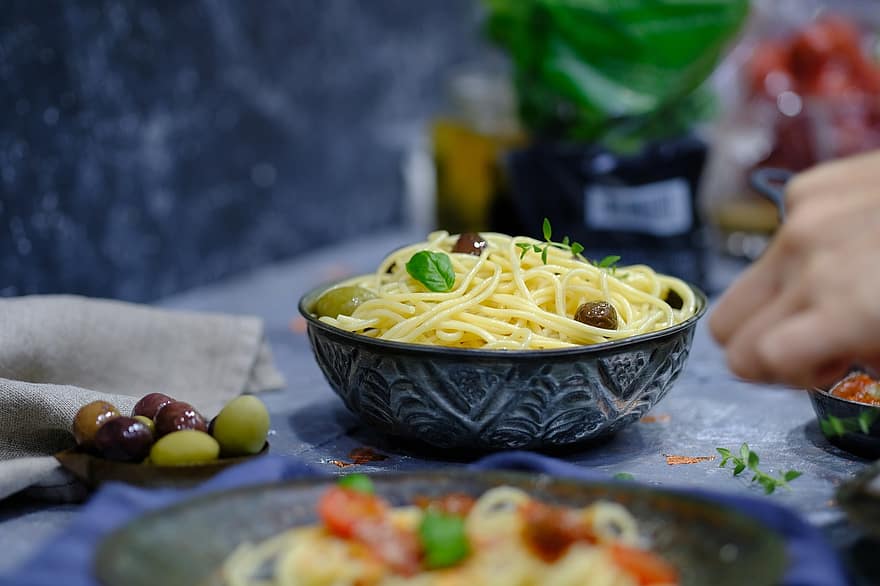 Thinking of what to prepare for dinner can be a challenge, especially when you're trying to live a healthy lifestyle. Well, not anymore! Give this vegetable dish a shot and have a healthy dinner in no time. Instead of the regular pasta, you can go for a healthier option: spaghetti squash. 
Recipe for Inspiration: Herbed Spaghetti Squash
Roasted Brussels Sprouts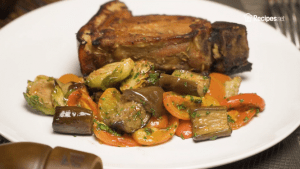 What's the trick to getting the kids to eat vegetables? You season the veggies and add a bit of honey! You can rest assured that even the pickiest eater in the family will love these roasted Brussel sprouts. It's cooked alongside eggplants and tomatoes, so it's guaranteed to be healthy and delicious. Plus, the whole thing comes together in just 40 minutes. 
Recipe for Inspiration: Roasted Brussels Sprouts, Eggplant, and Tomatoes
Quinoa Salad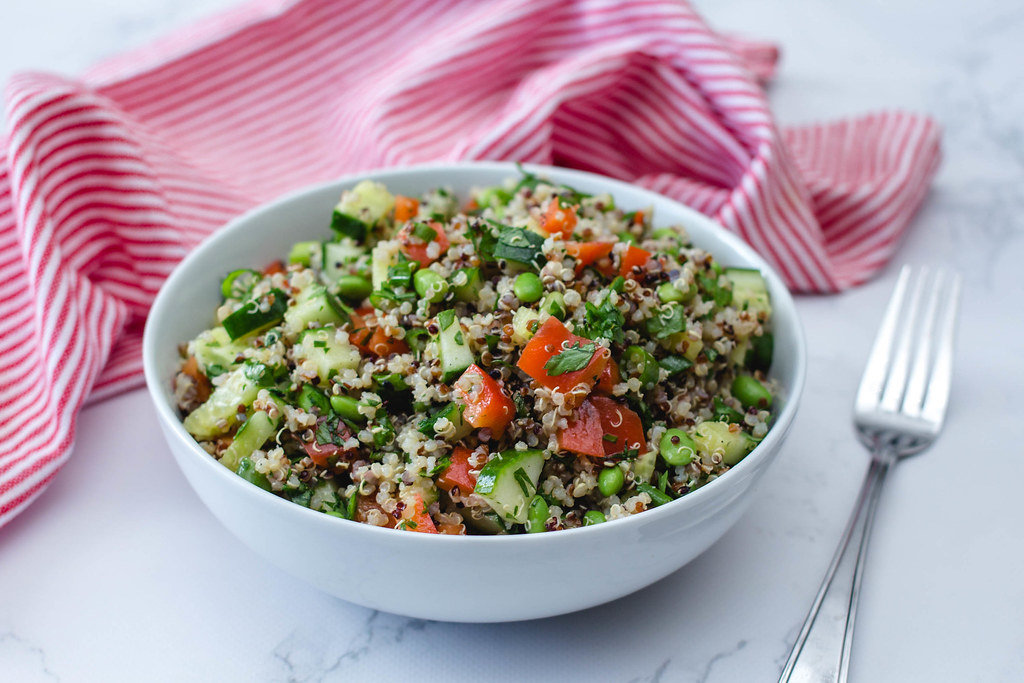 When looking for healthy fall recipes, you should not miss out on this refreshing quinoa salad recipe. For starters, this salad is all about various superfoods, including quinoa, cucumbers, and chickpeas. Combine the olive oil, lemon juice, vinegar, garlic, and salt for the zesty dressing. We won't be surprised if this gluten-free and vegan dish will be your go-to salad recipe from now on. 
Recipe for Inspiration: Quinoa Salad
Healthy Chicken Pot Pie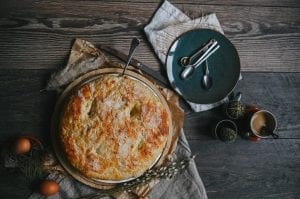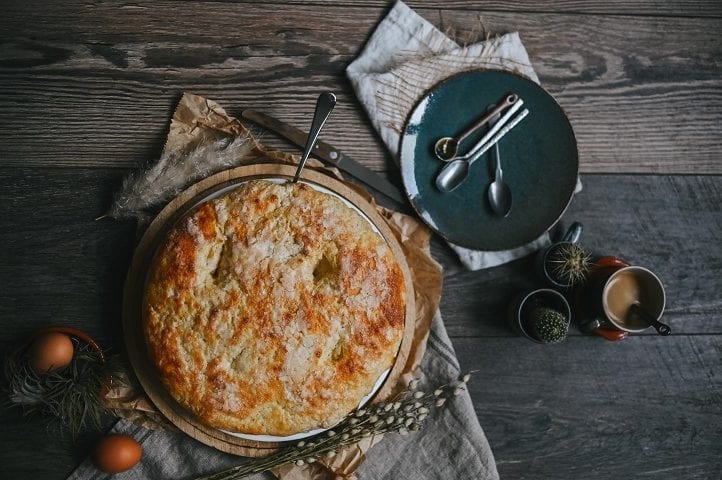 News flash: you can still enjoy the traditional chicken pot pie even if you are conscious of your sugar intake. All you have to do is use fat-free and low-sodium chicken broth, and you're on your way to a healthy weeknight meal. It's rich, creamy, and nutritious. Need we say more? 
Recipe for Inspiration: Healthy Diabetic-Friendly Chicken Pot Pie
Chicken Noodle Soup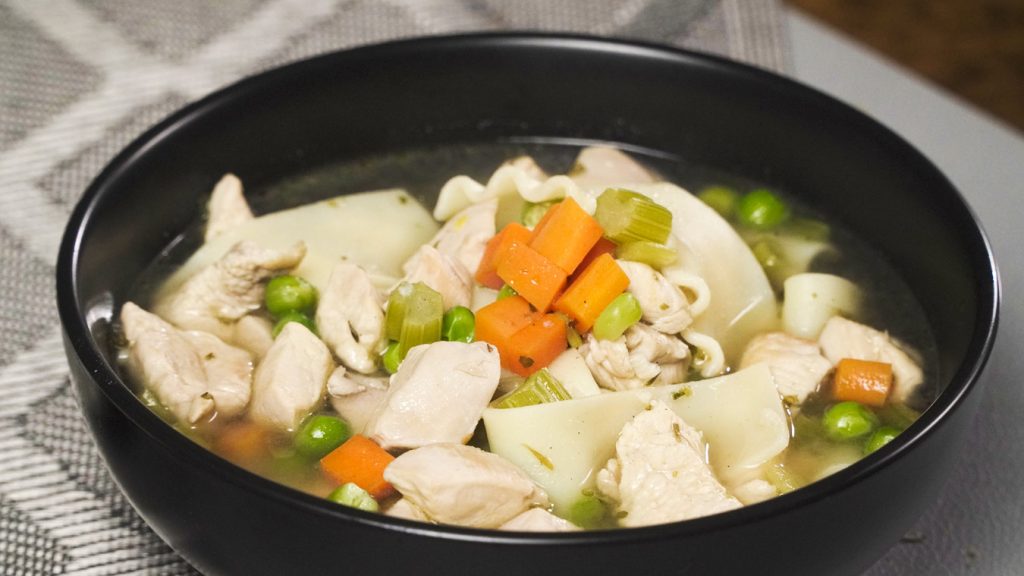 Featuring tender chunks of chicken, flavorful veggies, and egg noodles, this Panera-inspired chicken noodle soup is among the best healthy comfort food recipes there is. In this copycat recipe, we use low-fat chicken broth. Feel free to incorporate a bit of chili powder for a spicy twist. 
Recipe for Inspiration: Copycat Panera Chicken Noodle Soup
---
Fall Slow Cooker Recipes
If you don't know it yet, crockpot and slow cookers make weeknight meals way quicker. So, here are some of the best crockpot fall recipes that are all easy to prepare. These comfort food dinner ideas are no doubt perfect for busy weeknights.
Grilled Cheese Sandwich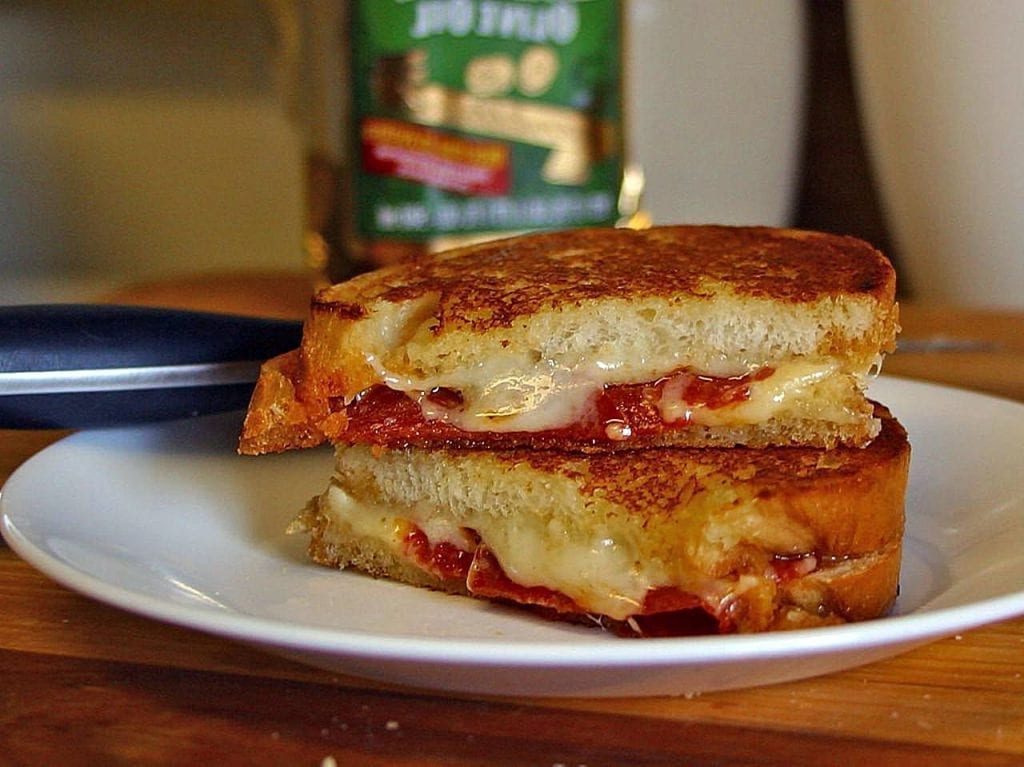 When a craving hits during an extremely busy day, it's easy to just dump all the ingredients in the crockpot. And the best part? Crockpots are not just for fall dishes like soups and stews! These machines can also bring about delicious grilled cheese sandwiches like this easy recipe. So, gather the ingredients needed for this ultimate comfort food and get cooking!
Recipe for Inspiration: Grilled Cheese Sandwiches In A Crockpot
Crockpot Short Ribs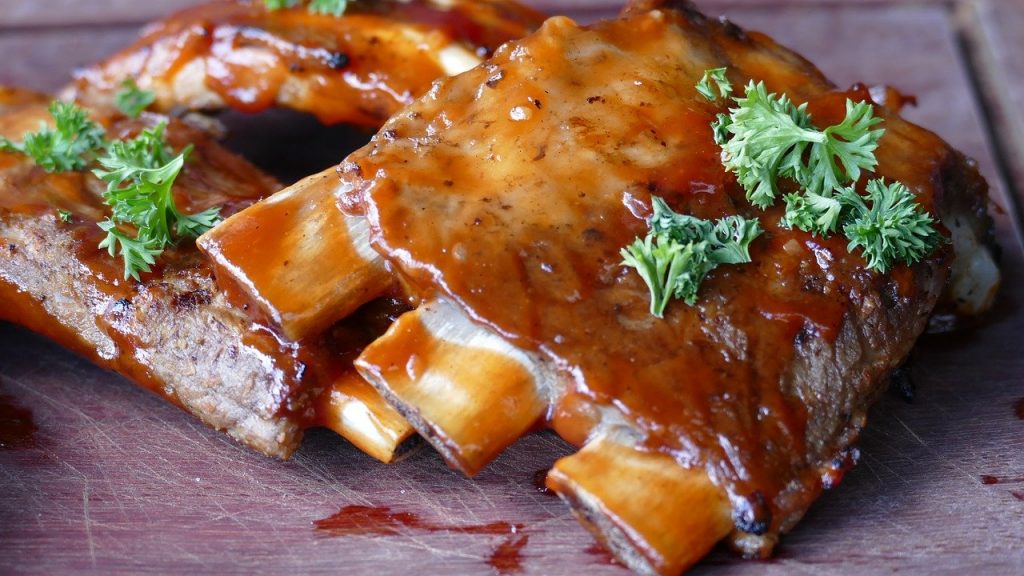 Crockpot dinners like this short ribs recipe make weeknights much easier! Just throw everything in your trusted crockpot, and a few hours later, you will be munching on a belly-filling meal. First things first: to make sure you end up with a fall-off-the-bone dinner, sear the ribs for a minute on each side. Although we must say, the real kicker here is the flavorful sauce made of Worcestershire sauce, ketchup, and other seasonings. 
Recipe for Inspiration: Crockpot Short Ribs
Slow-Cooked Pork Shoulder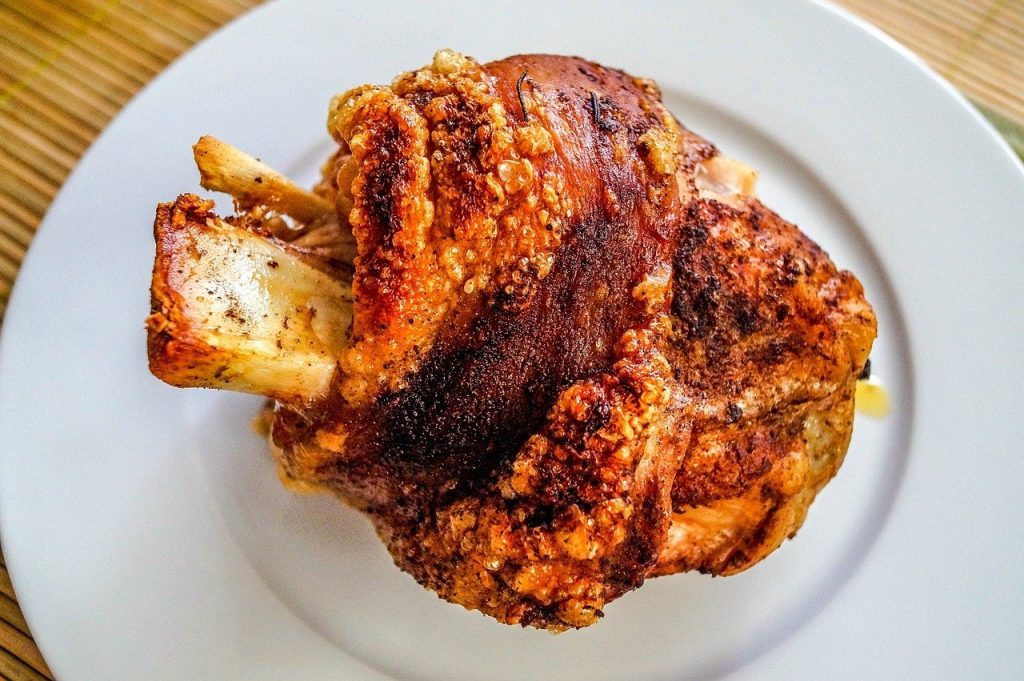 In this recipe, you will need only two ingredients: pork shoulder and Kosher salt. Season the pork with the salt before slow cooking it to tender perfection. It will take 18 hours to make this succulent dish, but we promise you that it's going to be worth your while. After all, you will be enjoying its crispy, cracking skin. 
Recipe for Inspiration: Slow-Cooked Crispy Pork Shoulder
Wild Rice Soup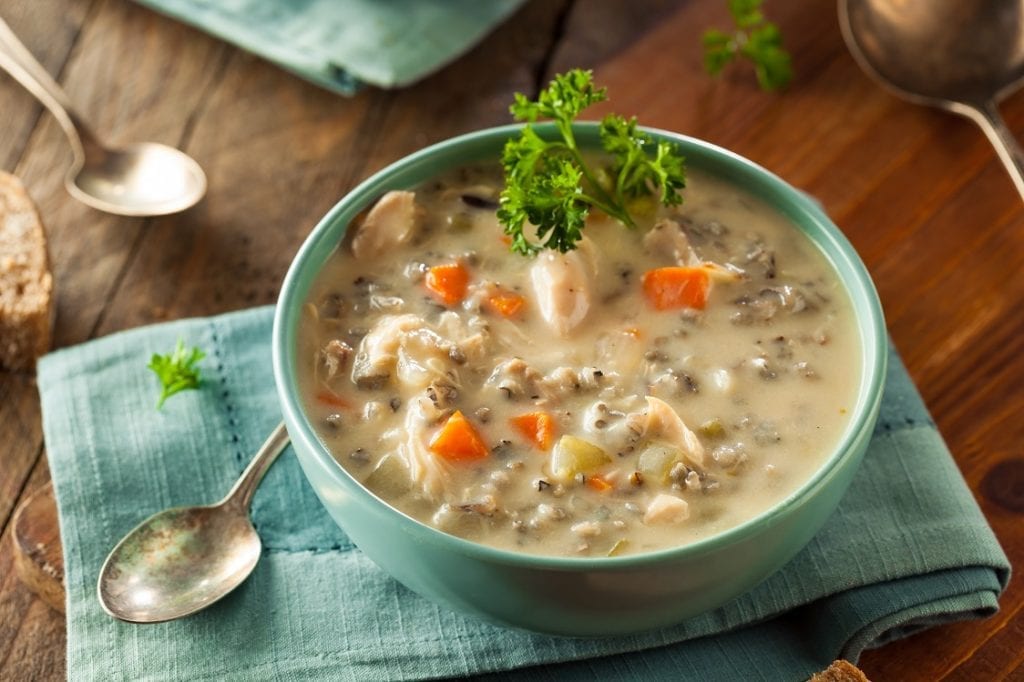 When it comes to fall soups, the options are seemingly endless. But if you want to savor the flavors of fall, you might want to keep things simple yet delicious with this rice soup recipe. You also have three options to go about this recipe: use the instant pot, stovetop, or slow cook it to the absolute creaminess.
Recipe for Inspiration: Cozy Autumn Wild Rice Soup
Chicken Tortilla Soup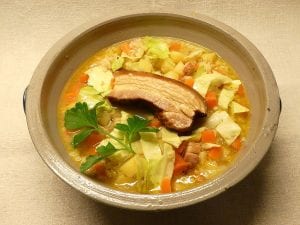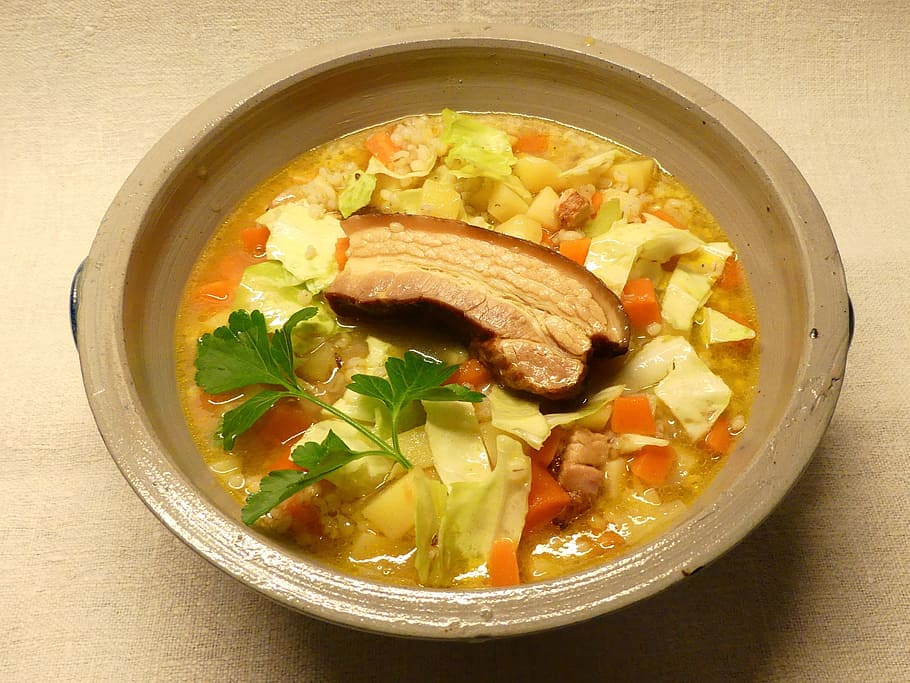 We get it. There are times when you're just too busy to prepare a complete meal. Thankfully, you can rely on this creamy chicken soup that's slow-cooked in the crockpot. Not only is it scrumptious and filling, but it also fills the whole house with a delicious aroma!
Recipe for Inspiration: Crockpot Creamy Chicken Tortilla Soup
Pumpkin Chili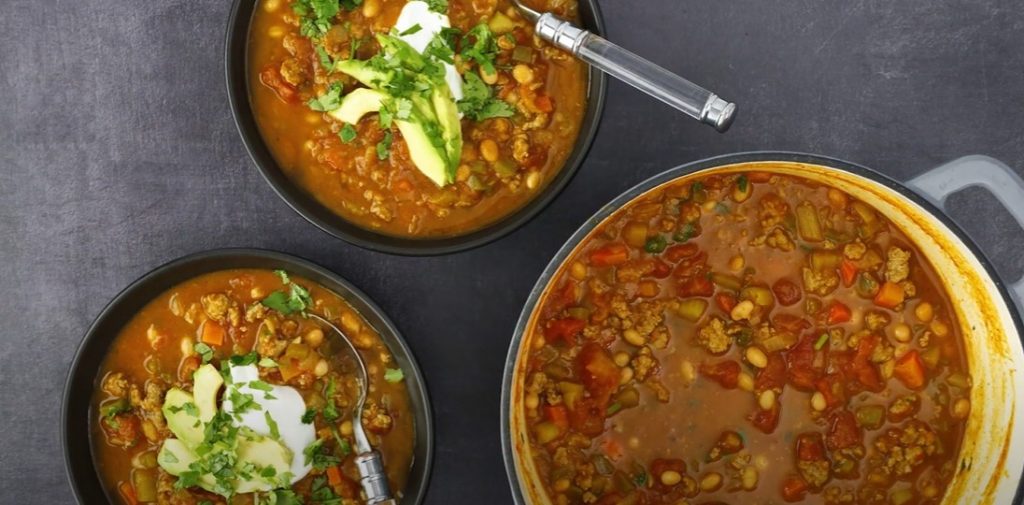 Ground turkey, white beans, pumpkin puree, green chili, and spices are simmered together for four hours in the crockpot to make this savory meal. This pumpkin chili recipe will provide you a filling fall dinner to share with the rest of the family.
Recipe for Inspiration: Turkey White Bean Pumpkin Chili
Crockpot Italian Chicken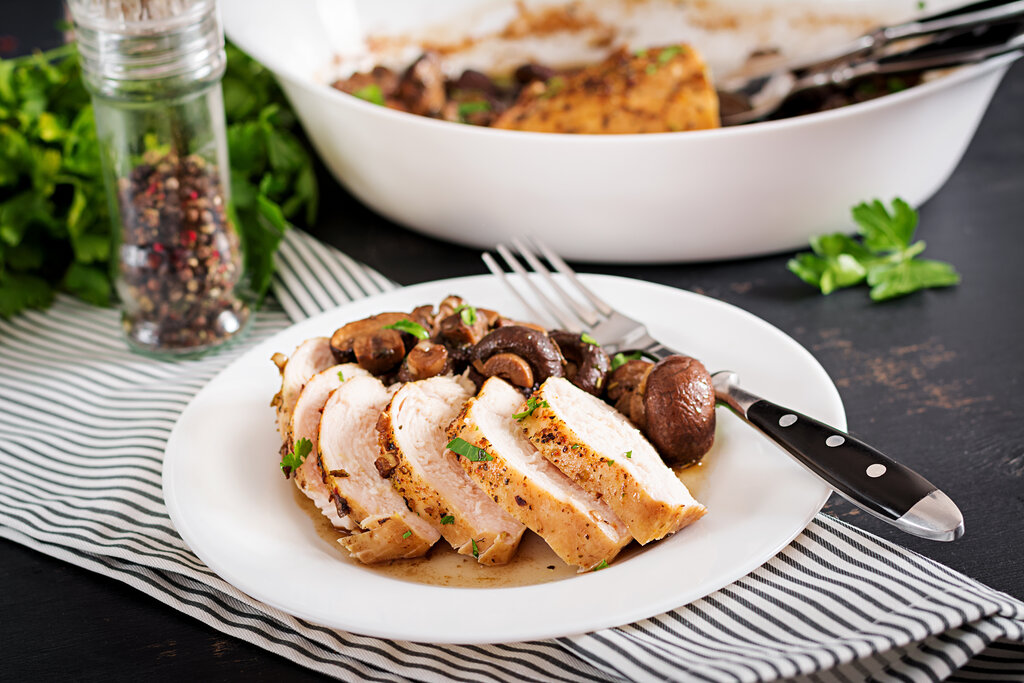 For this amazing recipe, just prepare the ingredients and let your reliable crockpot do all the work. Who wouldn't love the idea of not having to stand in your kitchen all day while prepping dinner?
Recipe for Inspiration: Easy Crockpot Italian Chicken
Beef Stew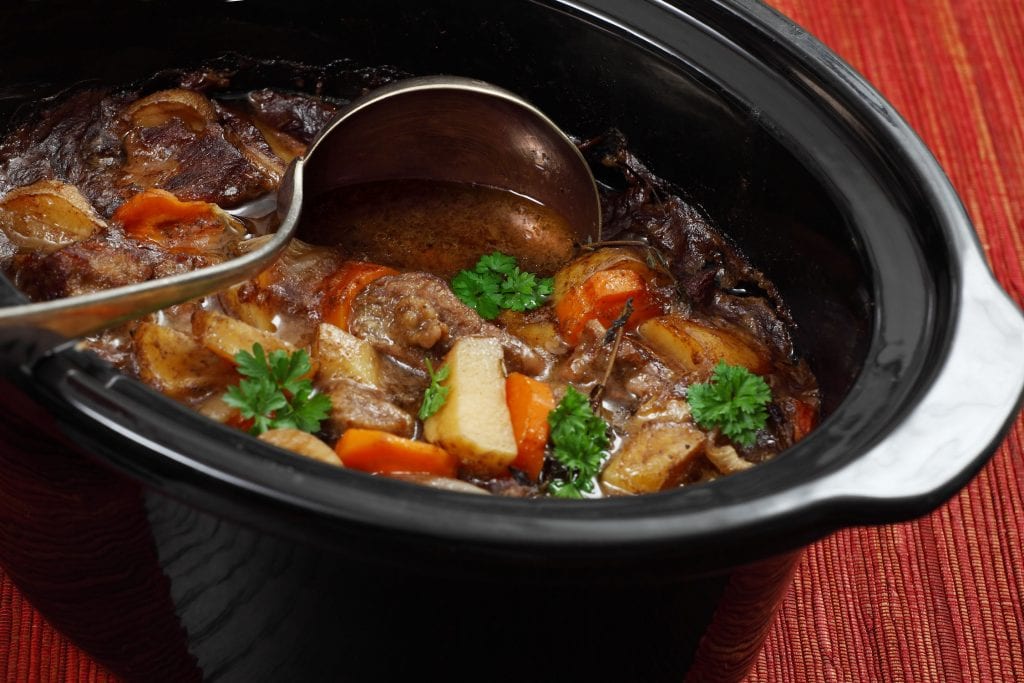 When looking for the best fall recipes, you will always find beef stew on every list. After all, it's a filling and comforting dish that's also a cinch to prepare. By all means, add paprika and other seasonings for that explosive flavor. Although we must say, the delicious smell alone could excite your guests during your dinner party.
Recipe for Inspiration: Easy Overnight Slow Cooker Beef Stew
Slow Cooker Corned Beef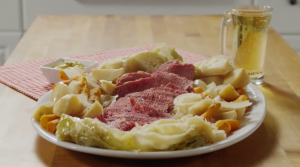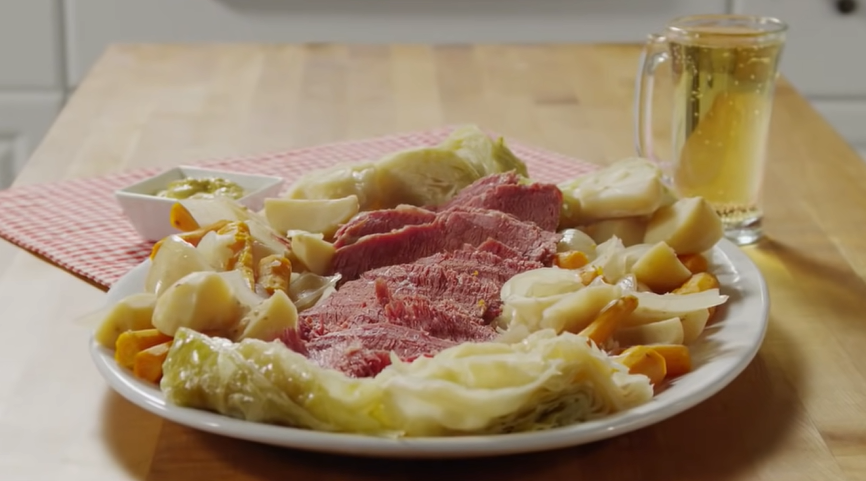 Are you thinking of a quick way to get dinner on the table? Well, we'd like to suggest this slow-cooker corned beef. Don't hesitate to add some potatoes and cabbages as they will work well with the tender and flavorful meat.
Recipe for Inspiration: Slow Cooker Corned Beef Dinner
---
Delicious Fall Side Dish Recipes
Looking for the best fall side dish to go with your favorite fall meals? We got you covered! These yummy sides can work well with just about any meal!
Mashed Potatoes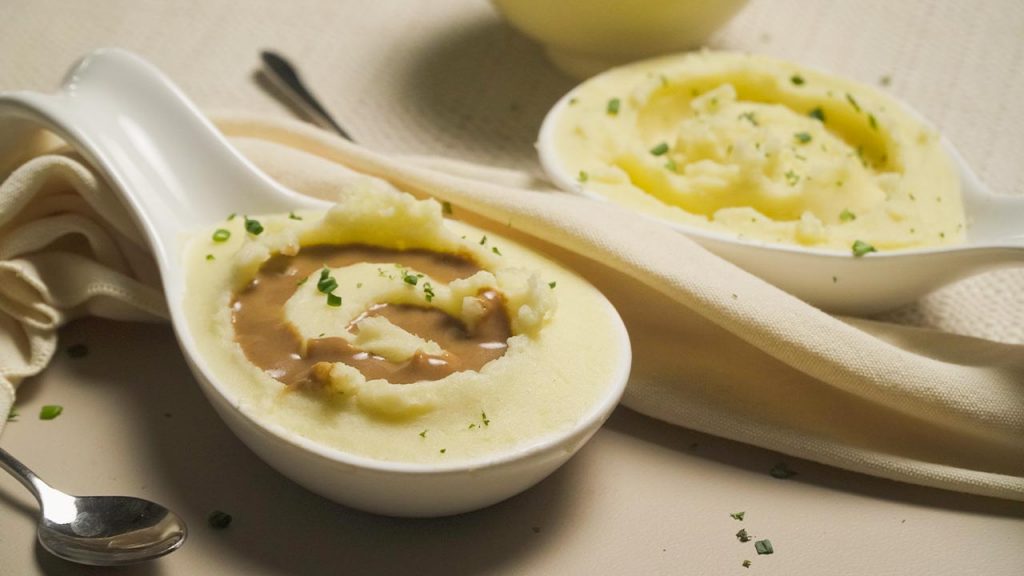 Fall dinners would not be complete without some mashed potatoes on the side. You probably have all the necessary ingredients in your pantry already, so it's one of those easy and fun recipes to make. Speaking of which, we suggest that you use Russets for the potatoes as they are incredibly perfect for mashing.
Recipe for Inspiration: Homemade Mashed Potatoes and Gravy
Baked Sweet Potato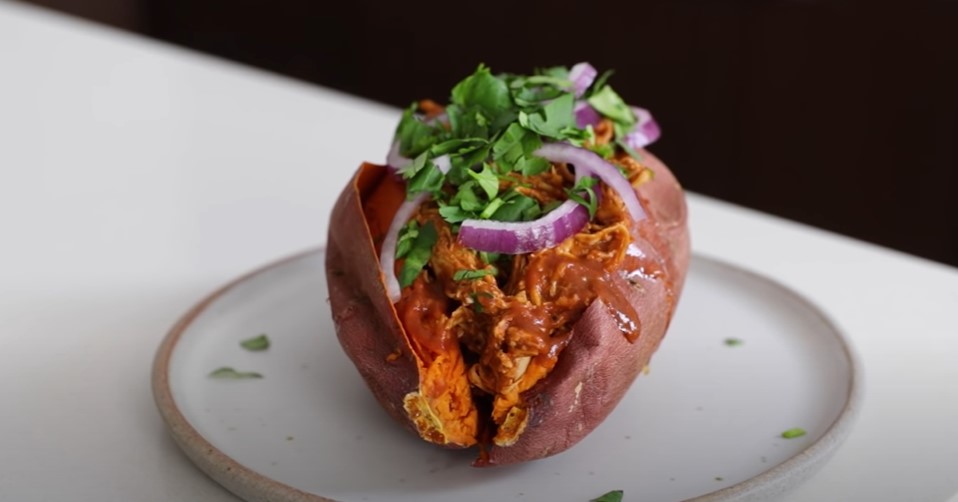 Prepping a side dish for your fall party doesn't get easier than this! All you need to make this easy side dish is four ingredients: sweet potatoes, olive oil, salt, and pepper. Plus, it comes together in 55 minutes. This baked sweet potato recipe is best paired with roasted balsamic chicken if you're feeling a bit fancy. 
Recipe for Inspiration: Baked Sweet Potato
Roasted Cauliflower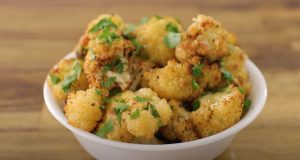 Season cauliflower with a drizzle of extra virgin olive oil, lemon juice, and grated parmesan cheese, and you'll change your mind about these roasted veggies. The result is a tasty side dish that pairs perfectly with any main dish. 
Recipe for Inspiration: Oven-Roasted Cauliflower
Roasted Sweet Potatoes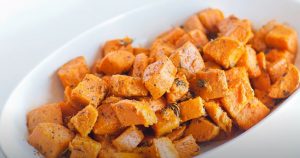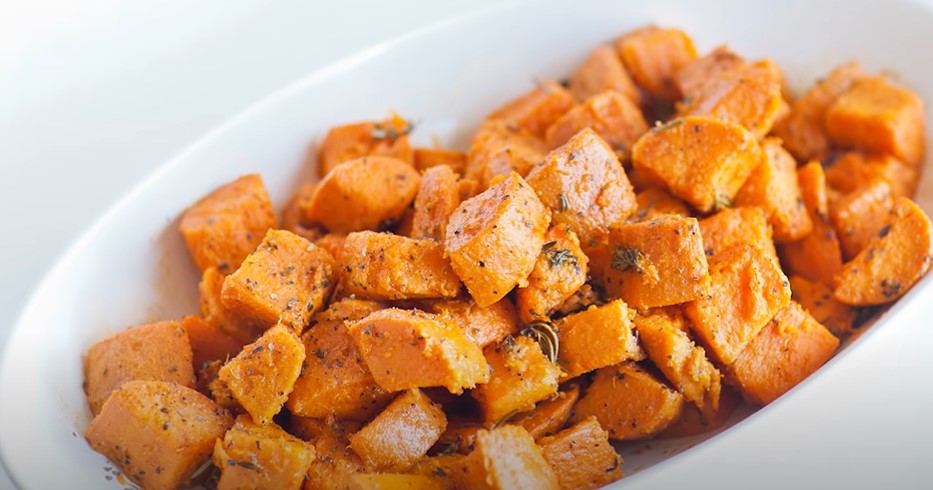 We can see why these roasted sweet potatoes always make it to the list of the best fall dishes. Since the sweet potatoes are seasoned first before roasting them, the resulting flavor is exquisite! It's a breeze to make, and it's on the table within 40 minutes. A roasted sweet potato is already delicious in itself, but try sprinkling chili powder or freshly ground pepper on top. You'll appreciate that spicy kick for sure. 
Recipe for Inspiration: Perfect Roasted Sweet Potatoes
Stuffed Acorn Squash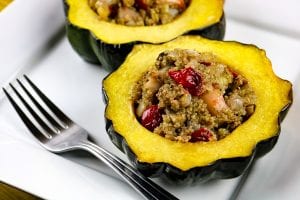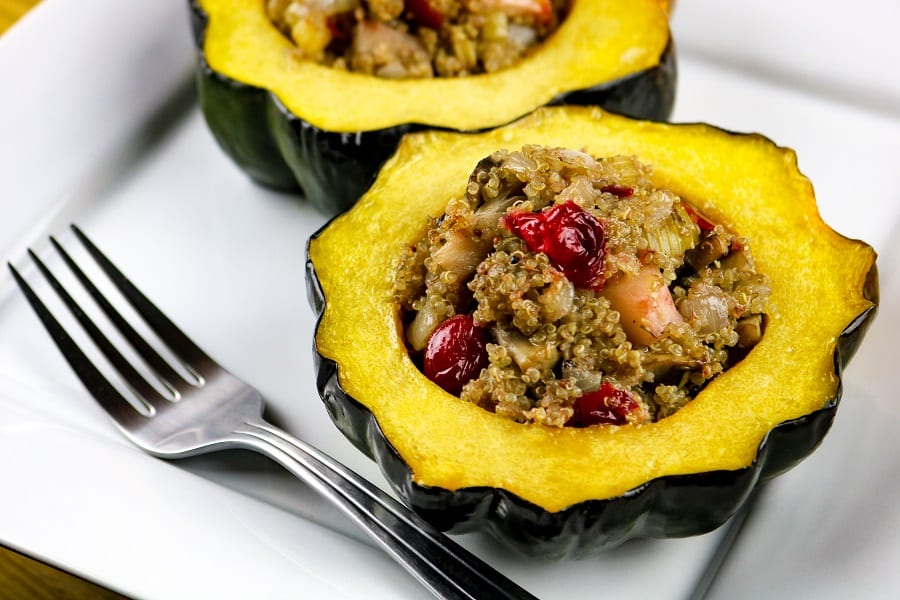 This side dish should be in your weeknight dinner rotation during the fall season. That's because all the star ingredients in this easy recipe are synonymous with fall: apple, cranberry, and acorn squash. What we also love about this stuffed acorn squash is that you can prepare it ahead of time. 
Recipe for Inspiration: Apple and Cranberry Stuffed Acorn Squash
Butternut Squash Soup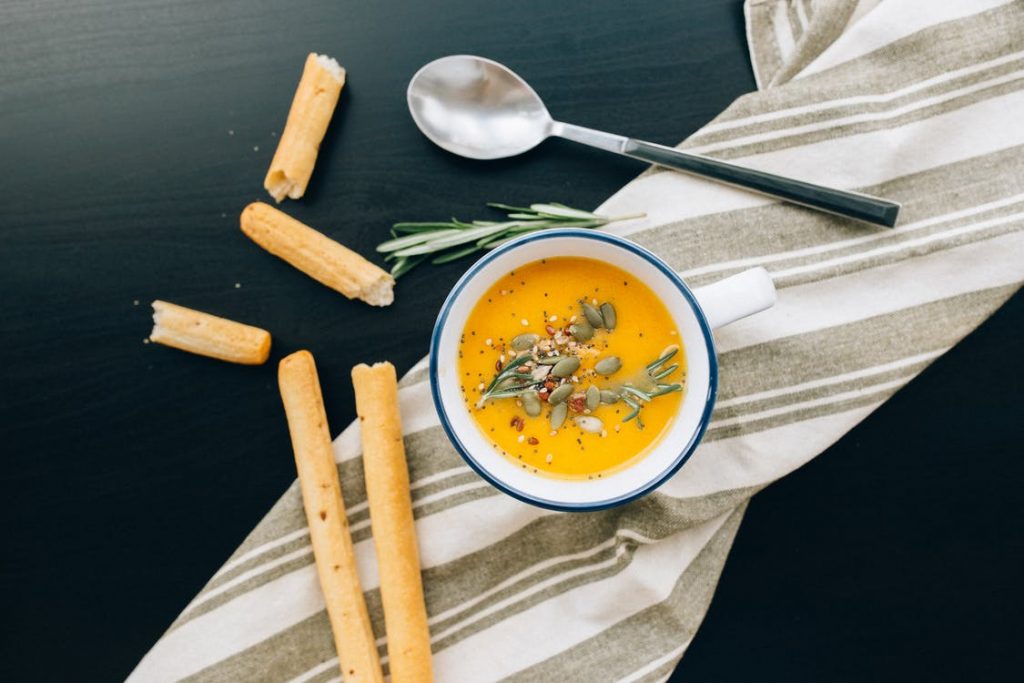 There are many vegan fall recipes out there that are worth trying, like this vegan-friendly butternut squash soup. It's a little bit creamy and sweet, all thanks to coconut milk, apples, and maple syrup. Although, you'll also notice tangy notes coming from the ginger root and the ground pepper. With all those flavors blending wonderfully, you will make this one over and over again throughout the fall season.
Recipe for Inspiration: Vegan Butternut Squash Soup with Ginger, Apple, and Coconut Milk
---
Fall Dinner Desserts and Drinks Ideas
These delightful desserts and refreshing beverages hit all the autumn-fall marks! These recipes are all simple and require minimal effort on your part.
Apple Cider Punch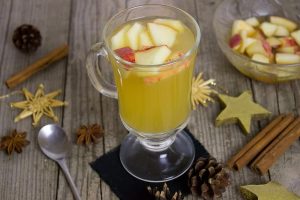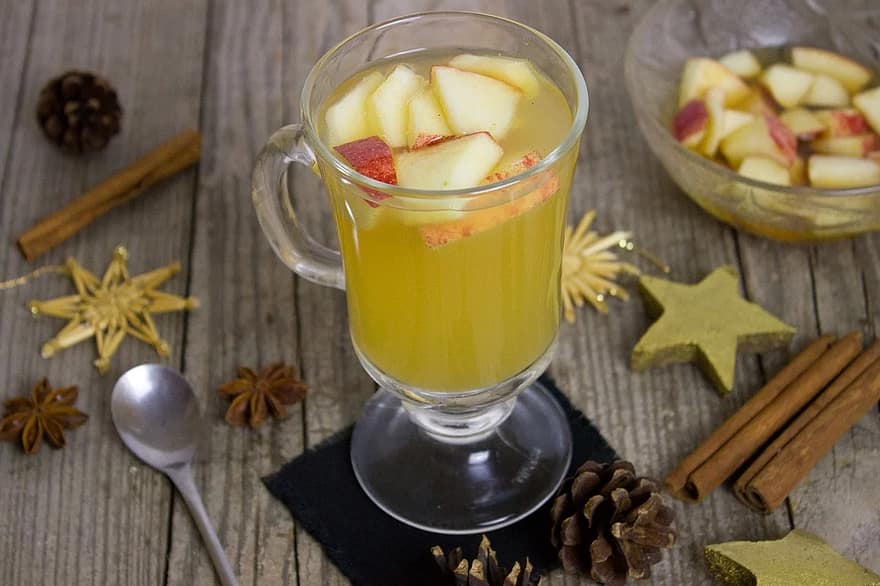 The good news is, this fall beverage takes only about 35 minutes to prepare. Using frozen lemonade and orange juice sure takes the apple cider over the top. One sip is all it takes to hold out the crispness of the fall evening. 
Recipe for Inspiration: Apple Cider Punch
Pumpkin Pie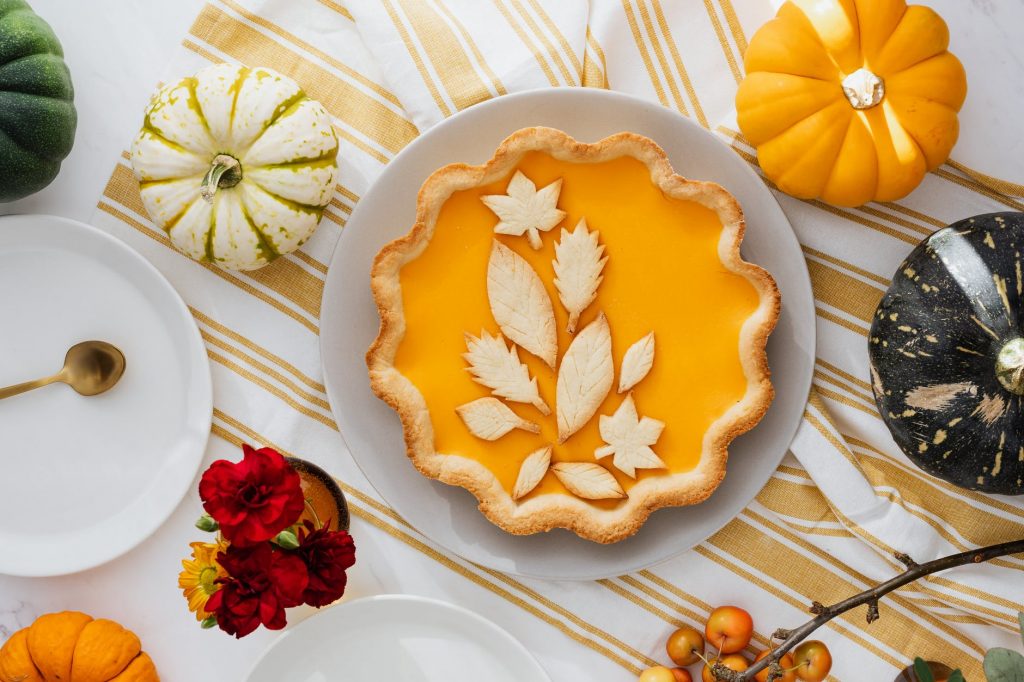 We know you are going to love this delectable pumpkin pie recipe. Rich, smooth, and bursting with delicious flavors, this decadent fall dessert is the perfect way to end your weeknight dinners, along with a glass of wine. For this recipe, either fresh or canned pumpkin puree will suffice.
Recipe for Inspiration: Pumpkin Pie
Pumpkin Spice Latte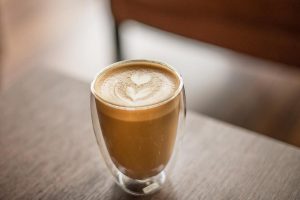 When the weather is crisp, you might find yourself sipping on a pumpkin spice latte like most people. If that's the case, you'll be glad to know that making this classic fall beverage at home is easy. You can now bid goodbye to long queues and recreate your favorite drink in just under 15 minutes!
Recipe for Inspiration: Copycat Starbucks Pumpkin Spice Latte
Pumpkin Cookies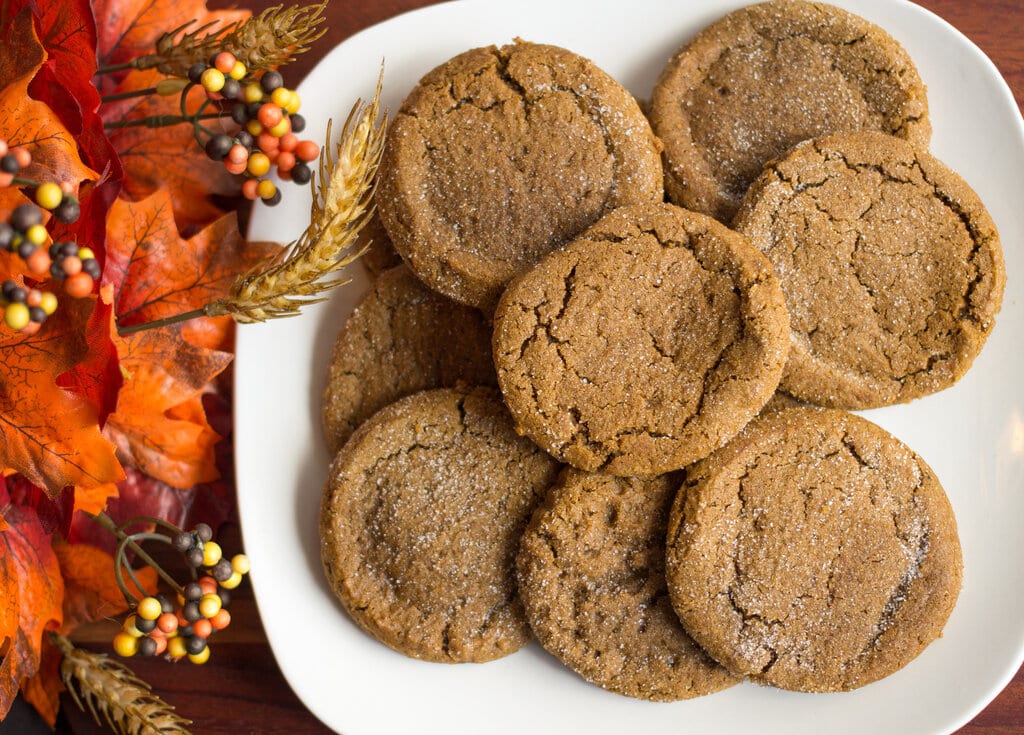 Who says fall is only about soups and stews? During this cozy season, pies and cookies also steal the spotlight! Whip up a batch of these soft pumpkin cookies, and you'll know why they're our favorite autumn snack. For that natural sweetness, we recommend that you prepare your pumpkin puree. Still, you are free to go for the canned one to make the process much easier. 
Recipe for Inspiration: Soft Pumpkin Cookies
Apple Cheesecake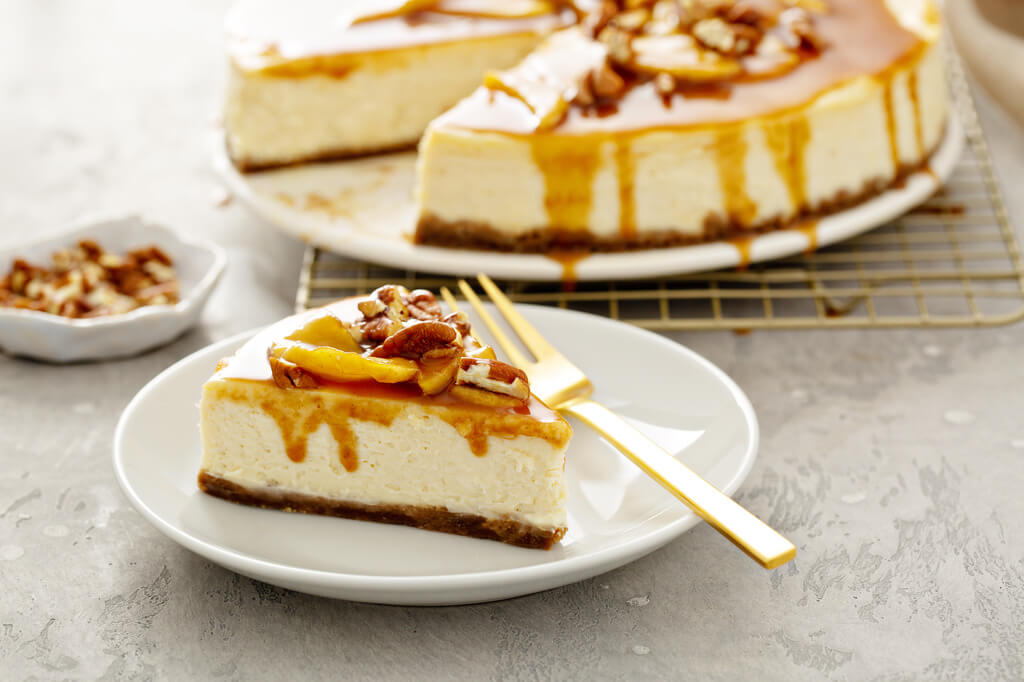 Apple cheesecake is already drool-worthy enough. But why not go the extra mile and drizzle a caramel sauce on top? Plus, this delectable dessert is ready in one hour.
Recipe for Inspiration: Caramel Apple Cheesecake
Pumpkin Ice Cream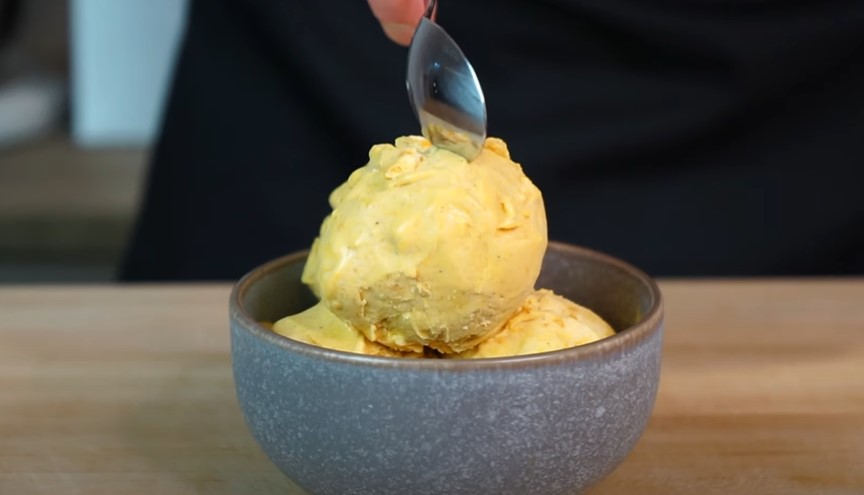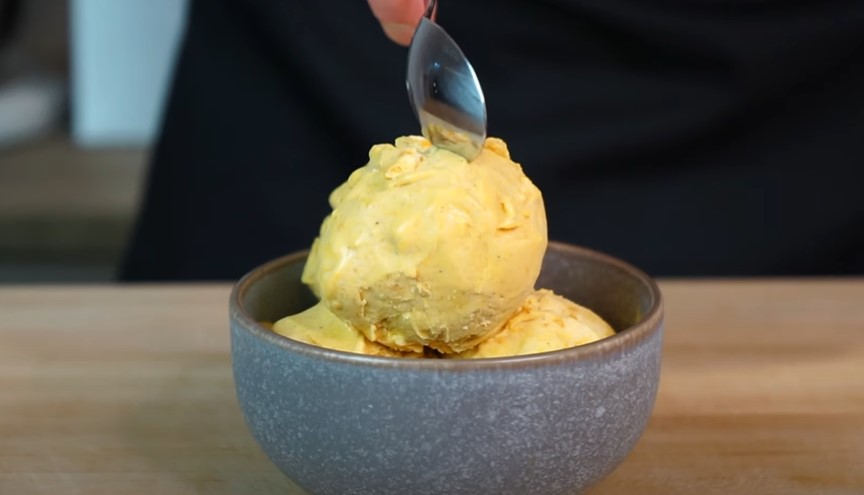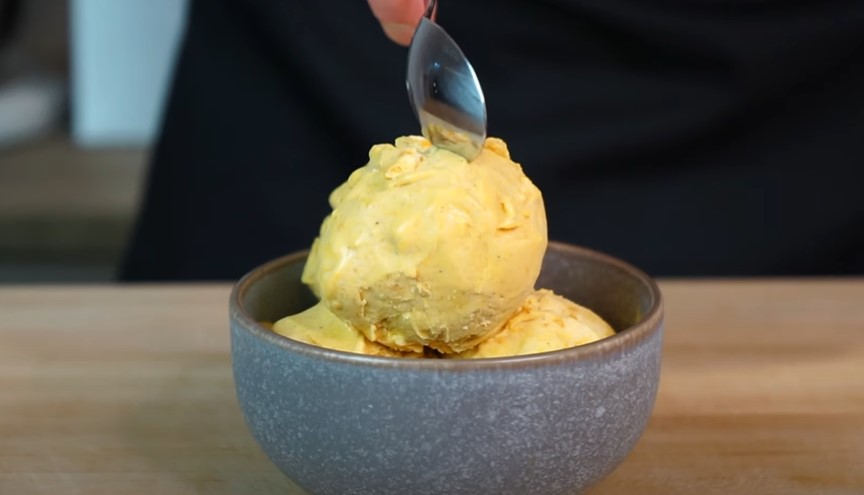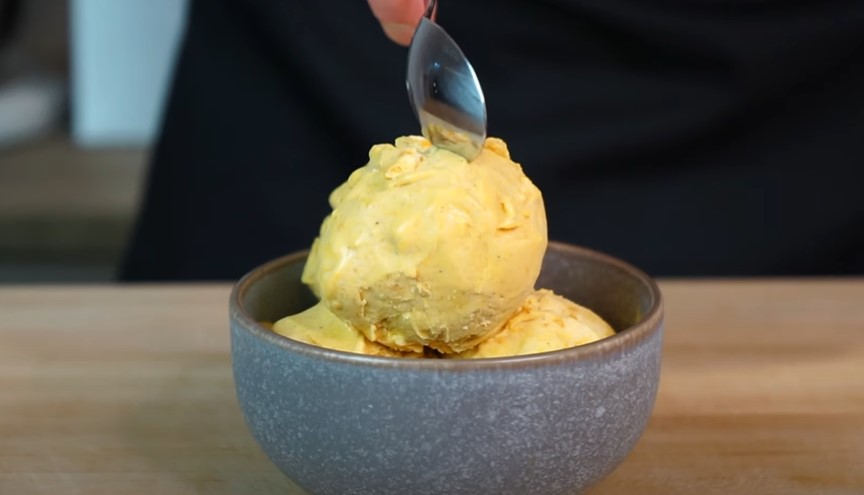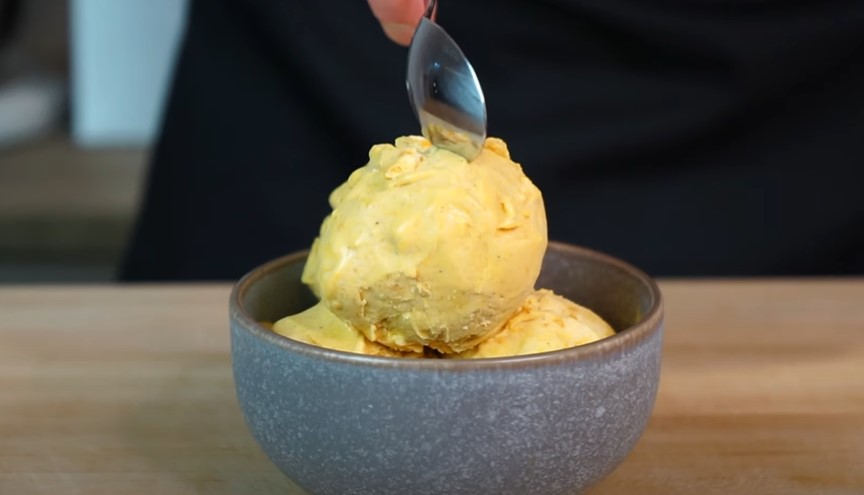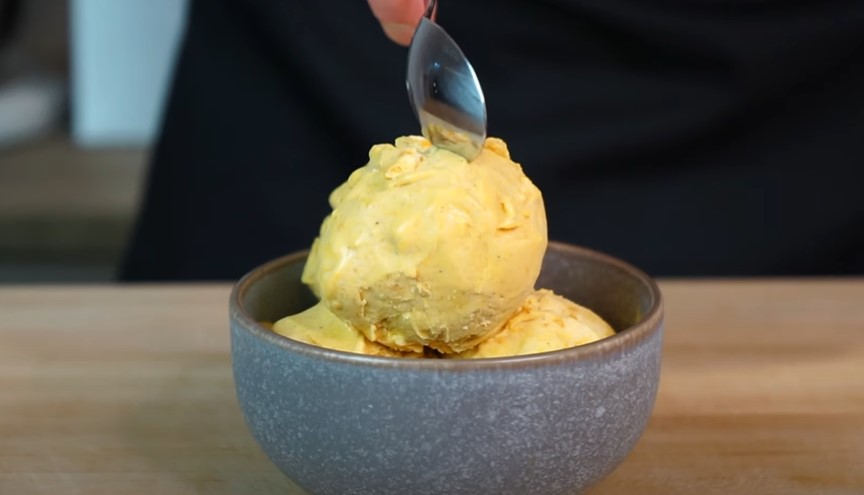 Whether for savory dishes or delectable desserts, pumpkins sure can lend their delicious flavors. And pumpkin ice cream? It's bursting with seasonal flavors too! You can use either a fresh pumpkin puree which you made all by yourself or a canned one. Either way, this frozen treat is going to be your ultimate favorite fall dessert.
Recipe for Inspiration: Pumpkin Ice Cream