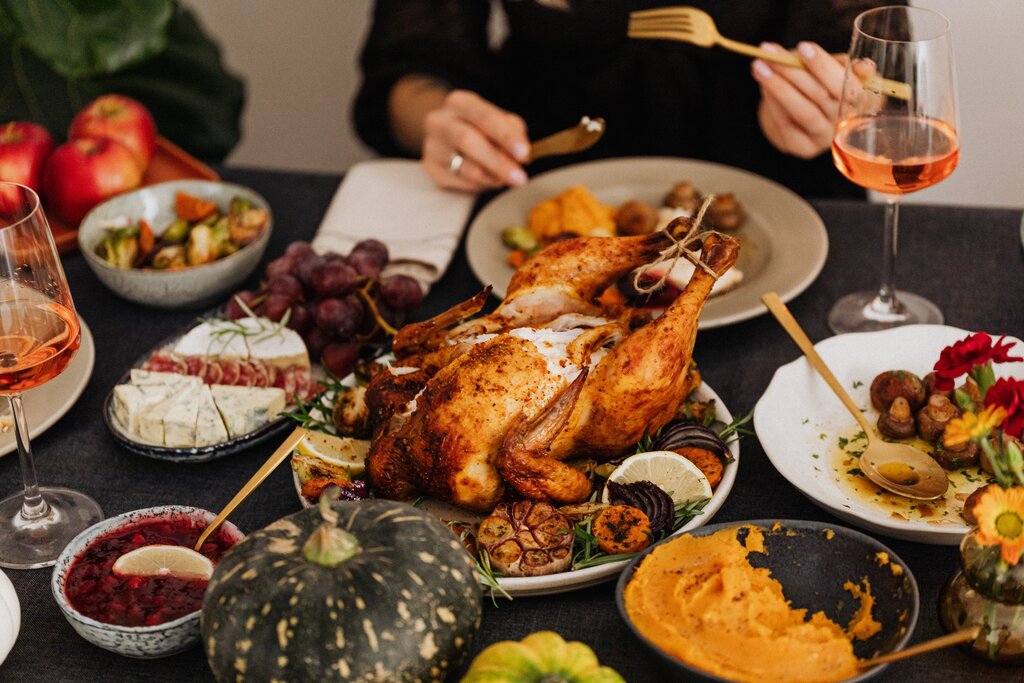 43 Easy Fall Dinner Ideas You Should Try This Season
When the fall season comes, we start to feel the chill in the air. And what do we do? We seek comfort in anything cozy and comforting from a crustless pumpkin pie to the best fall dinner ideas. In this article, you'll find our favorite easy weeknight dinners come sweater season.
Whether you're looking for easy or healthy comfort food recipes, we got your back! Featuring seasonal produce from pumpkins to apples, all of these fall dinner ideas are oh-so-satisfying that you'll probably cook on repeat. We're telling you these tasty and easy recipes make the coziest time of the year even more festive.
---
Easy Fall Main Dish Dinner Ideas
These fall dinner ideas for the main course, without a doubt, will inspire you to get cooking this season.
---
Healthy Fall Dinner Ideas
Some people lean on healthy fall recipes when the coziest season arrives. If you belong in that group, the fall dinner ideas below are what you need in your dinner menu.
---
Fall Slow Cooker Recipes
If you don't know it yet, crockpot and slow cookers make weeknight meals way quicker. So, here are some of the best crockpot fall recipes that are all easy to prepare. These comfort food dinner ideas are no doubt perfect for busy weeknights.
---
Delicious Fall Side Dish Recipes
Looking for the best fall side dish to go with your favorite fall meals? We got you covered! These yummy sides can work well with just about any meal!
---
Fall Dinner Desserts and Drinks Ideas
These delightful desserts and refreshing beverages hit all the autumn-fall marks! These recipes are all simple and require minimal effort on your part.