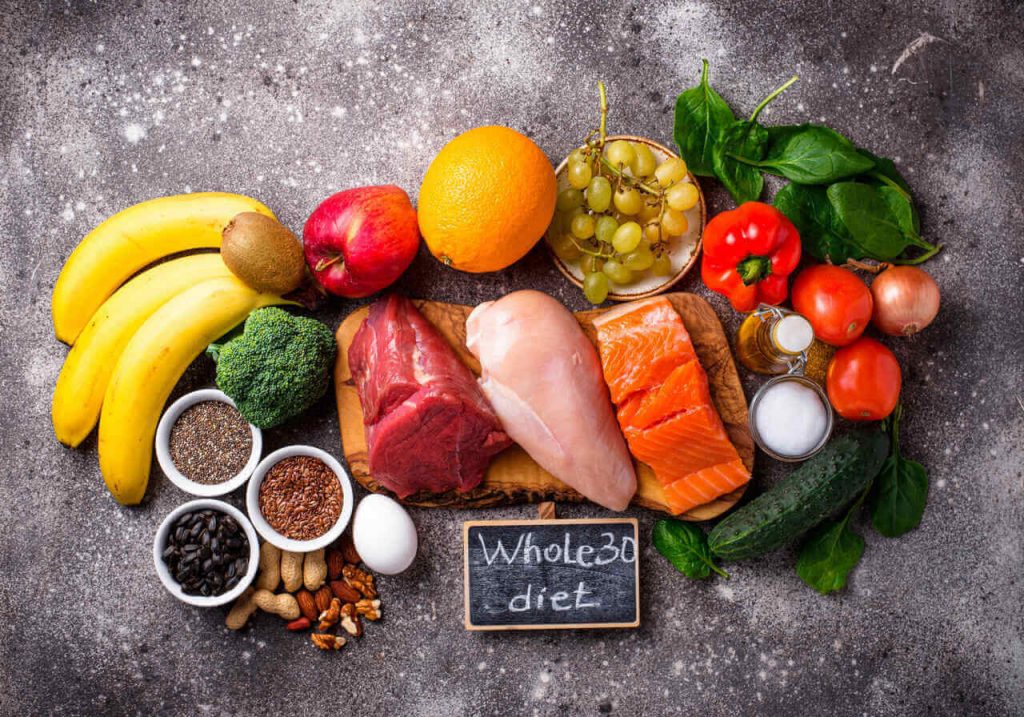 19 Whole30 Breakfast Ideas to Start Your Day
Whole30 is one of the many diet plans people turn to for weight loss and digestive concerns. It involves a strict 30-day meal where alcohol, grains, dairy, legumes, and additives such as sugar are cut. Still, looking for Whole30 breakfast foods that you would enjoy is quite tricky than one might imagine. This article will teach you how to sneak more eggs, protein, and veggies, as well as discover alternatives for unhealthy foods. By the end of this article, this new morning routine involving dairy-free dishes will probably also become your go-to healthy breakfast for dinner!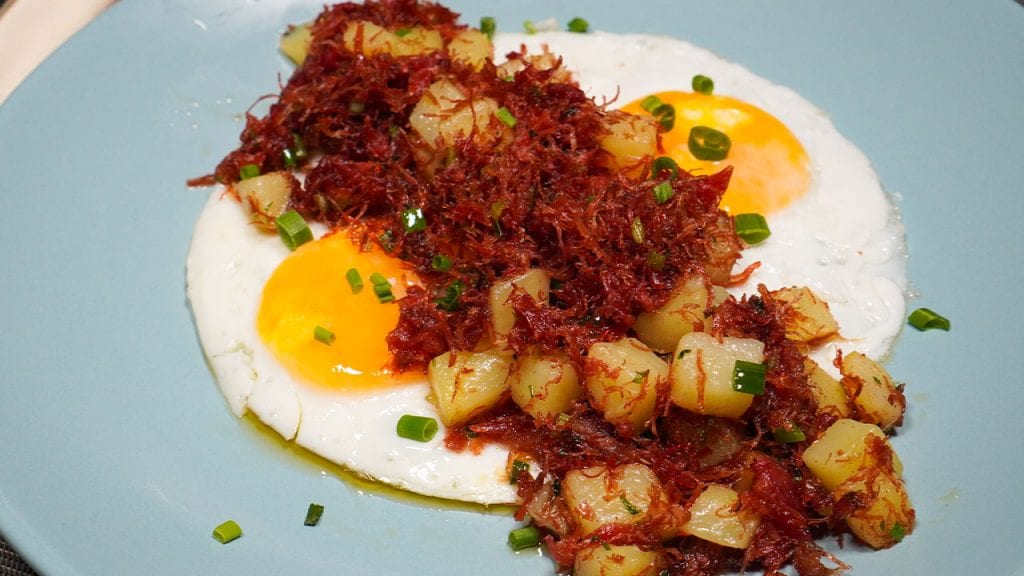 01 of 19
Diner-Style Corned Beef Hash
Sneaking in lean protein into your breakfast is more challenging than you think. Well, that's because most breakfast recipes involve eggs and crispy bacon which can get quite boring after some time. There's rarely any room for lean meat. But one good way to slip protein is by using leftovers of either corned beef point cut or flat cut.

Corned beef by itself is meaty but bland in the depth of flavor. Now, remember that this diner-style hash combines three breakfast staples: hash browns, runny sunny-side-up eggs, and corned beef. Thanks to potatoes dressed as hash browns, this dish is naturally loaded with umami flavor without adding too many additives! Just remember to swap butter with olive and other Whole30-approved foods like clarified butter and ghee.

Try Recipe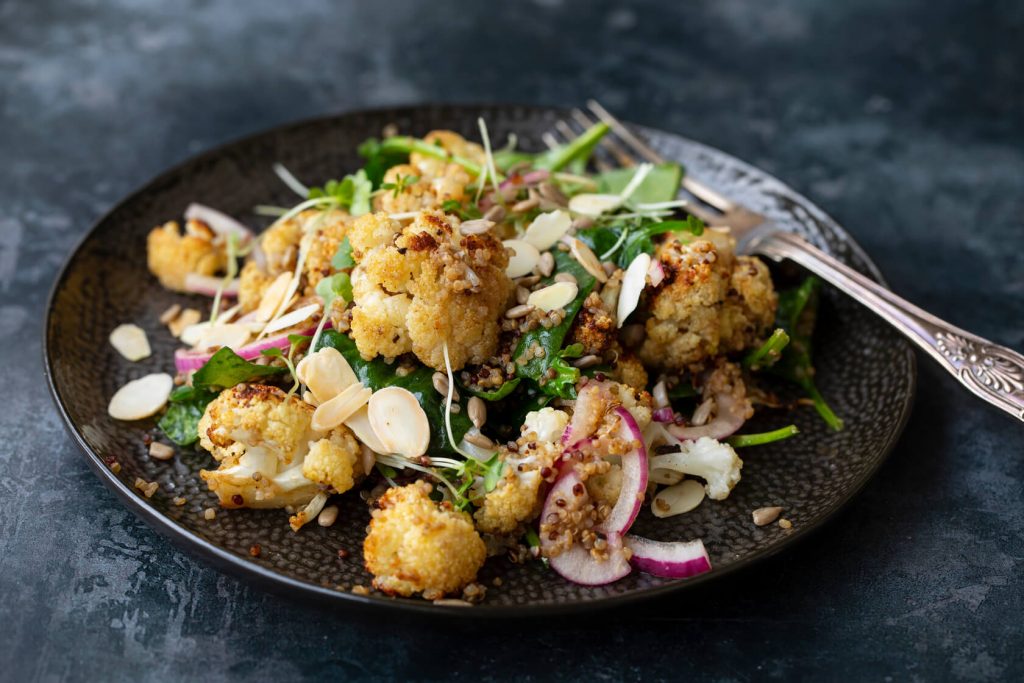 02 of 19
Roasted Cauliflower Salad
Cauliflower is a Whole30 staple no matter its form — rice, patty, or gnocchi. However, one of the easiest ways you can incorporate it into your diet is by making a salad. You can start by mixing cauliflower florets with carrots flavored with paprika and olive oil. Then, drizzle all of these in flavorful tahini dressing. Tahini substitutes are welcome too if you are out of the original.

Another thing, this recipe doesn't actually have protein on its ingredient list (which is an important component of whole30) but salads are so versatile that you're free to add whatever suits your fancy. Think about the leftover rotisserie chicken sitting at the back of your fridge! Salt-free bacon and turkey work too if that's what you prefer.

Try Recipe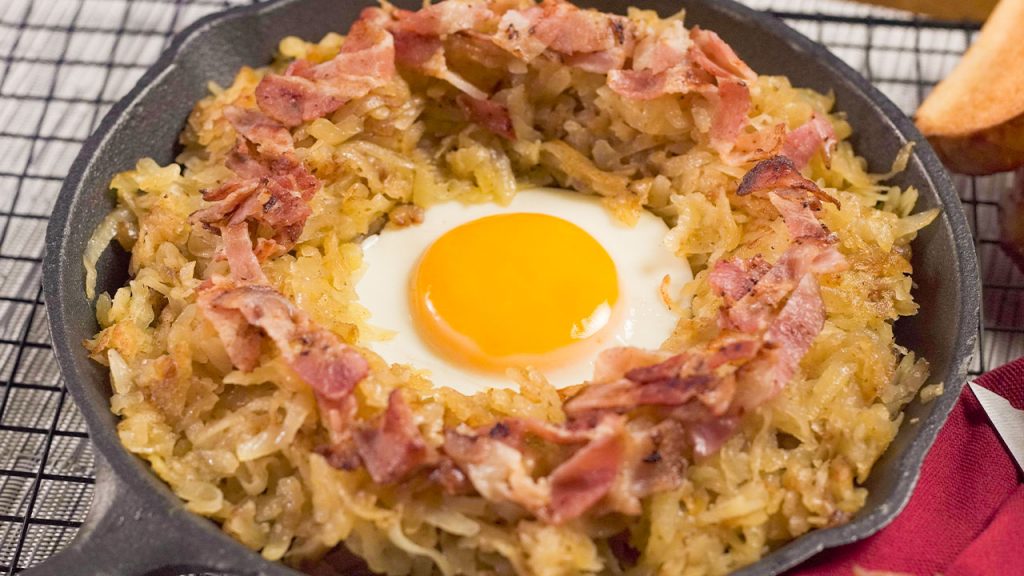 03 of 19
Classic Hash Browns
Thank goodness this well-loved American breakfast is a Whole30-approved meal. Well, because it's delicious and it has all our favorite breakfast food: bacon, eggs, and hash browns. Before you make it though, there are a few things you have to remember. Bacon is full of additives like salt and sugar. For this reason, you have to opt for sugar-free bacon. We're sure you can find some options in your local grocery store. You can also make your own!

Butter is also prohibited. Replace it with clarified butter or ghee. Don't worry! The result is still a dish full of umami flavor thanks to potatoes and the natural meaty flavor of pork.

Try Recipe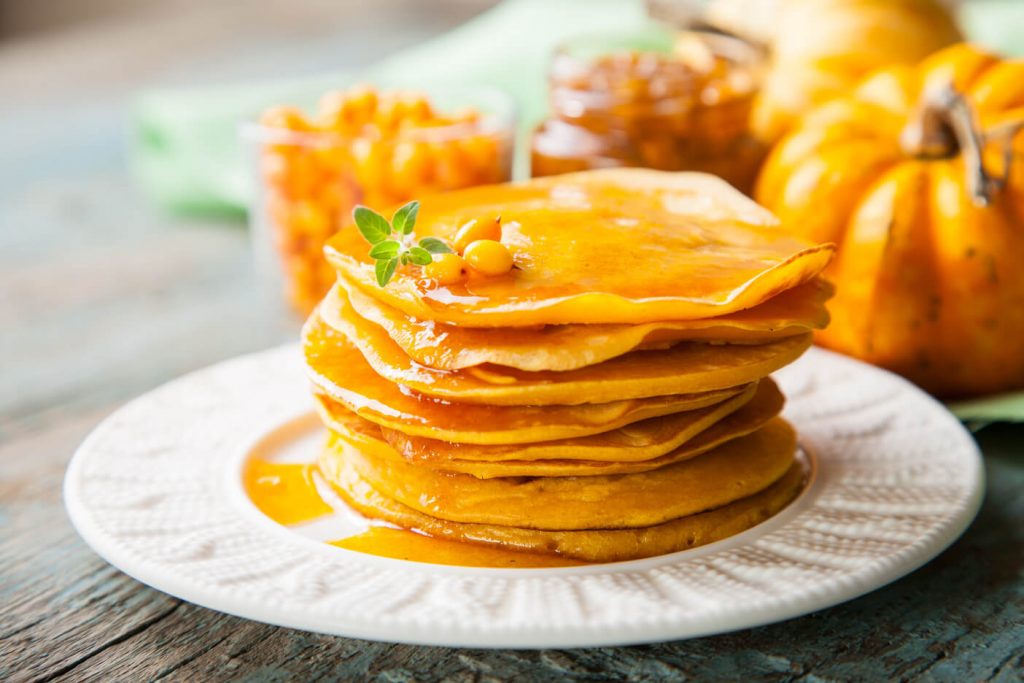 04 of 19
Paleo Pumpkin Pancakes
Flapjacks have been a long-standing favorite thanks to the array of pancake toppings you can add to them. Now, pancakes are not exactly approved during the strict diet but you can eat paleo pancakes after the 30-day mark. You just have to check your options and learn how to sneak in your favorite dishes by swapping a few ingredients here and there.

Since flour (which has wheat) is not allowed on Whole30, you can use almond meal (a non-grain-based flour) instead! Try out this paleo pancake recipe made with pumpkin puree flavored with vanilla extract, cinnamon, cloves, and more. Just replace some prohibited syrups with pure, sugar-free maple syrup and you're good to go!

Try Recipe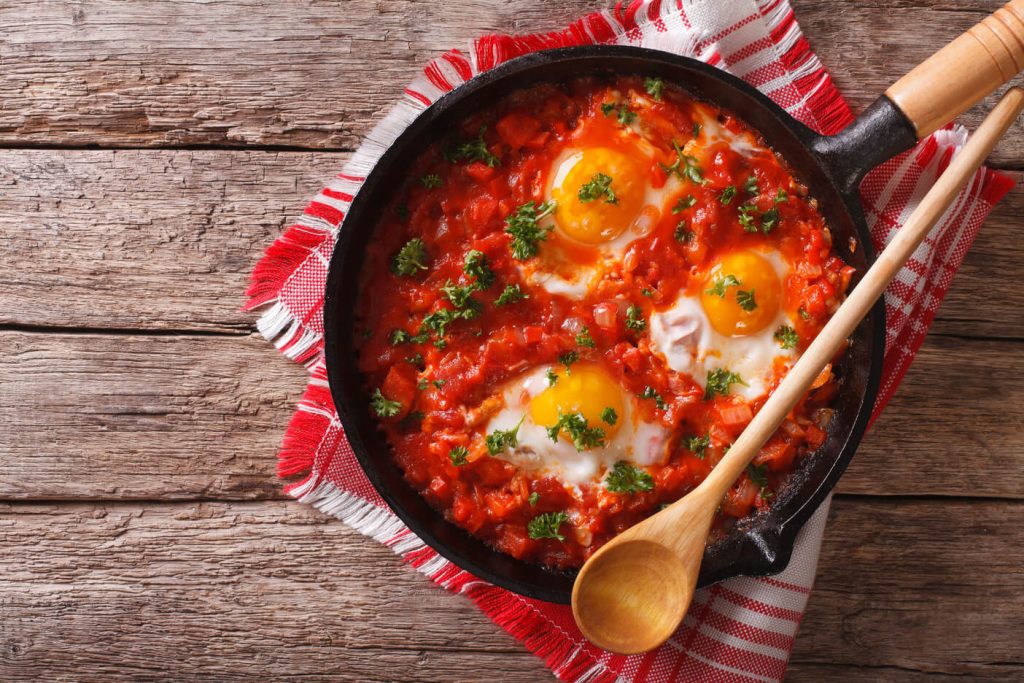 05 of 19
Mexican Shakshuka
If you're used to savory Mexican breakfast, then shakshuka will fit right into your weekly menu. But what is shakshuka, exactly? It's a dish full of tomatoes, peppers, and gently poached eggs nestled in tomato sauce flavored with olive oil, peppers, onion, and garlic!

Usually, this dish is served with bread, flatbread, and cheese. It's not exactly the gluten-free breakfast you're aiming for. To make it gluten-free and Whole30-approved, we recommend skipping cheese and wheat, including bread and flatbread. Eat it with sweet potato toast instead. If that doesn't suit your fancy, you can eat it on its own! Or sneak in some gluten-free bread for a filling meal.

Try Recipe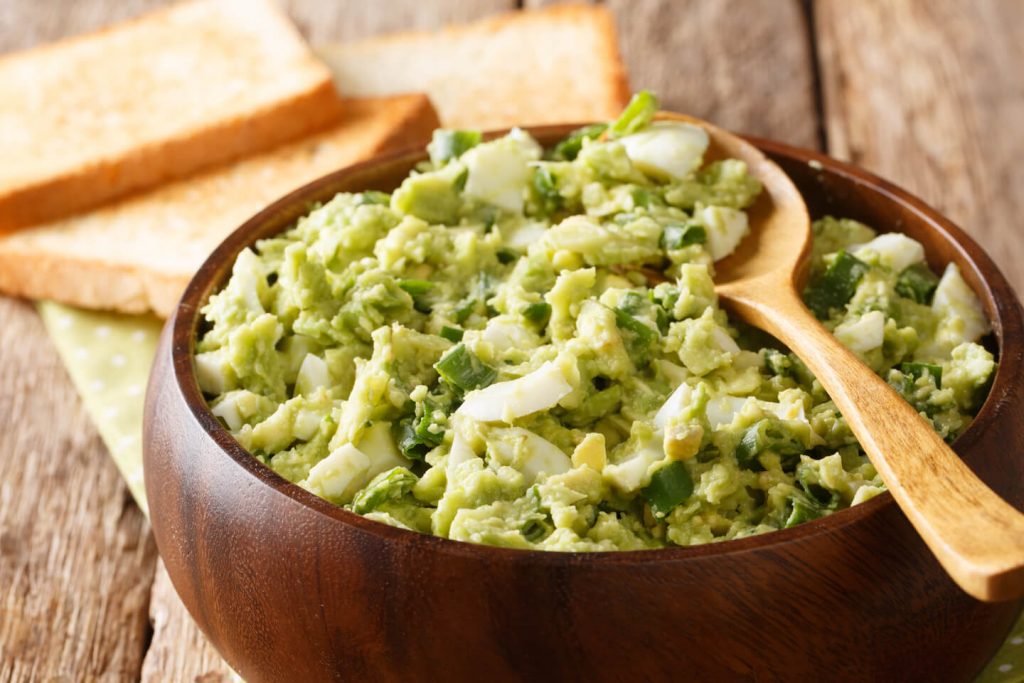 06 of 19
Avocado Egg Salad
Combining two Whole30 foods is never a bad idea especially if they are accessible and easy-to-prep ingredients like hard-boiled egg and avocado. As you know, avo and egg is a famous combination for a lot of dishes like a simple toast. The problem is, it involves bread which isn't on the list of Whole30 breakfast foods. Our solution? You guessed it: salad!

Now, there are a ton of salad recipes for this famous food combo but you can begin with a simple avocado egg salad. Here, the egg yolk is separated and then mixed with Whole30-friendly mayonnaise, garlic powder, and chives. Don't forget the bacon for protein! All in all, this dish is quick and healthy loaded with good fats and protein.

Try Recipe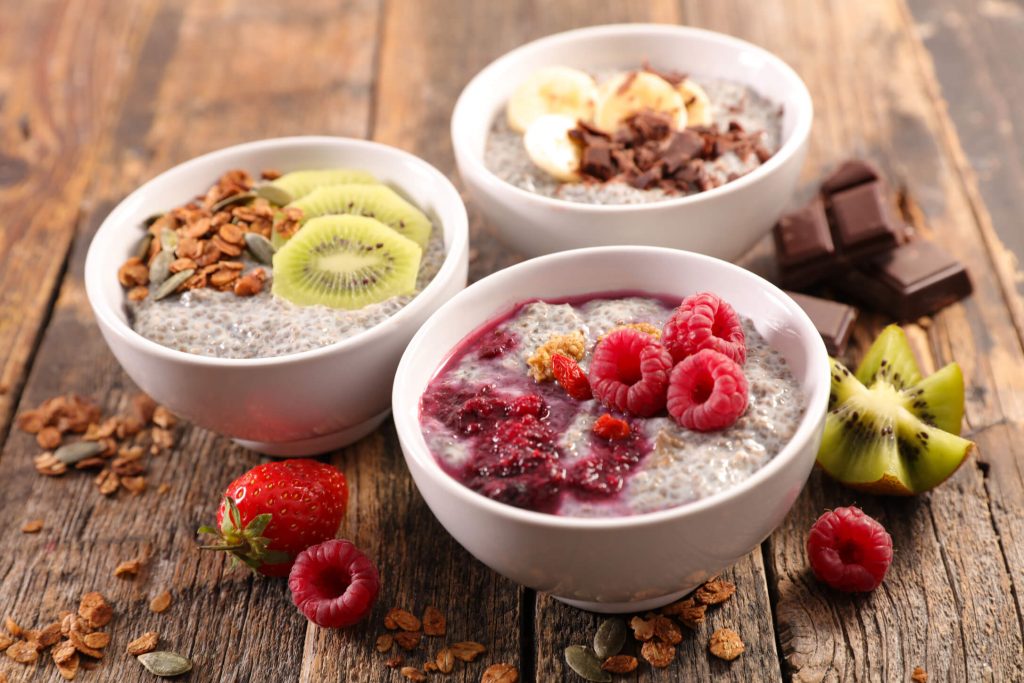 07 of 19
Breakfast Chia Pudding
We know it doesn't look very filling, but this breakfast chia pudding will fill you just fine. Chia seeds are high in fiber which helps you feel fuller longer than other breakfasts. What's more, this pudding could be topped with juicy and tart, fresh fruits like pineapple, banana, or mixed berries for a vibrant and appealing breakfast meal. For crunch, you may also add a few nuts like cashews and almonds. Choose what suits your mood!

Try Recipe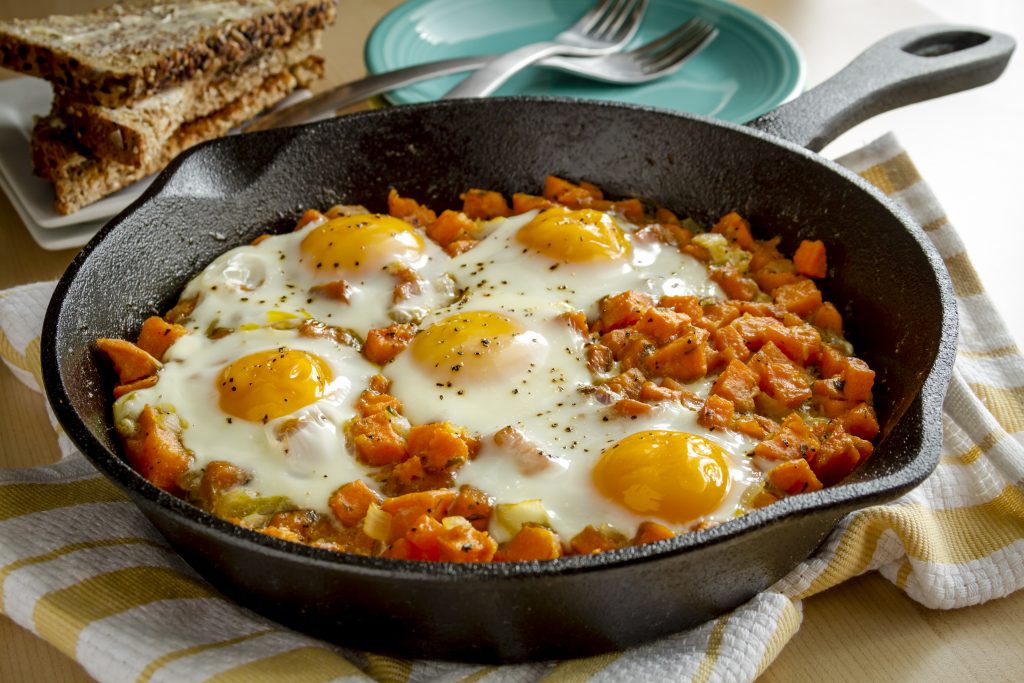 08 of 19
Sweet Potato Hash
Anyone who's into the Whole30 diet will say to stock up on sweet potatoes. That's because they are versatile and filling, thanks to them being nutrient-dense and high in fiber. Besides, they can be used to substitute potatoes if you're looking for a healthier choice. Take this sweet potato hash for example. The original recipe uses potatoes. But this one uses mild-flavored sweet potatoes cubed into ½-inch pieces and then topped with runny eggs and chicken.

We suggest using leftover chicken cooked using your very own rotisserie oven as it's healthier and you also control what seasoning and additives go with it!

Try Recipe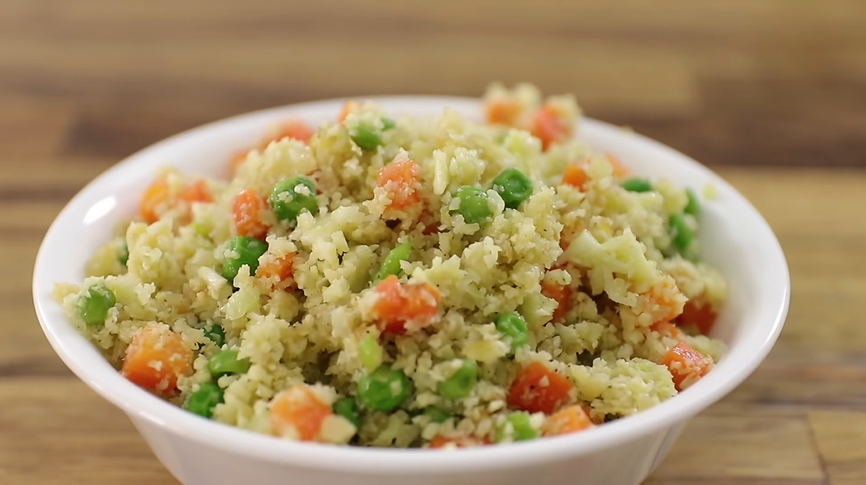 09 of 19
Cauliflower Rice
Rice is an off-limit territory in the Whole30 diet because it's a type of grain. While some might not have trouble avoiding this filling food, rice-loving individuals might find it hard to let it go. If you are the latter, finding substitutes is the way to go. One of the popular choices is cauliflower rice. It might not be an exact substitute but it has a mild flavor as well as texture similar to cooked rice. Overall, it's a good substitute for people looking for Whole30 meals as well as keto lunch ideas because it's low in carbohydrates.

Try Recipe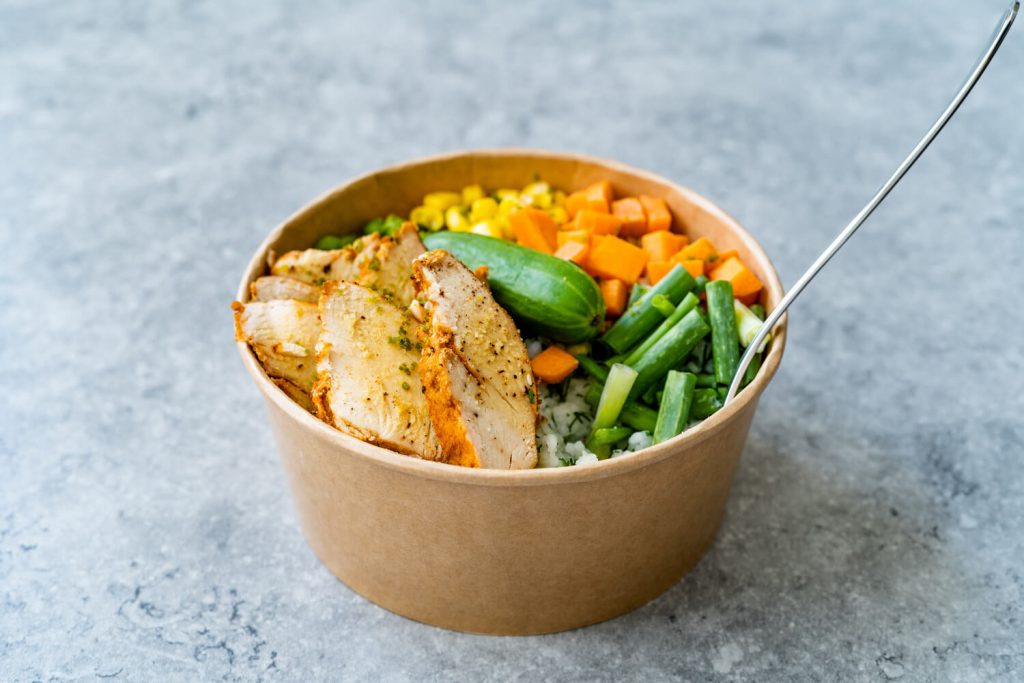 10 of 19
Pan-Fried Chicken & Sweet Potato Bowl
You have your cauliflower rice, but you can't eat it flavorless. How to serve it better? With Buddha bowl recipes, of course! Buddha bowls are one excellent way to combine Whole30 breakfast foods like leftover chicken, sweet potatoes, and fresh green beans as seen in this recipe. It's healthy but it doesn't sacrifice flavor.

But beans are legumes, right? Technically, legumes are not allowed on a Whole30 diet but green beans, snap beans, and romano beans are the exception. That's because their seeds are immature meaning they won't have any visible effects on your diet. So knock yourself out!

Try Recipe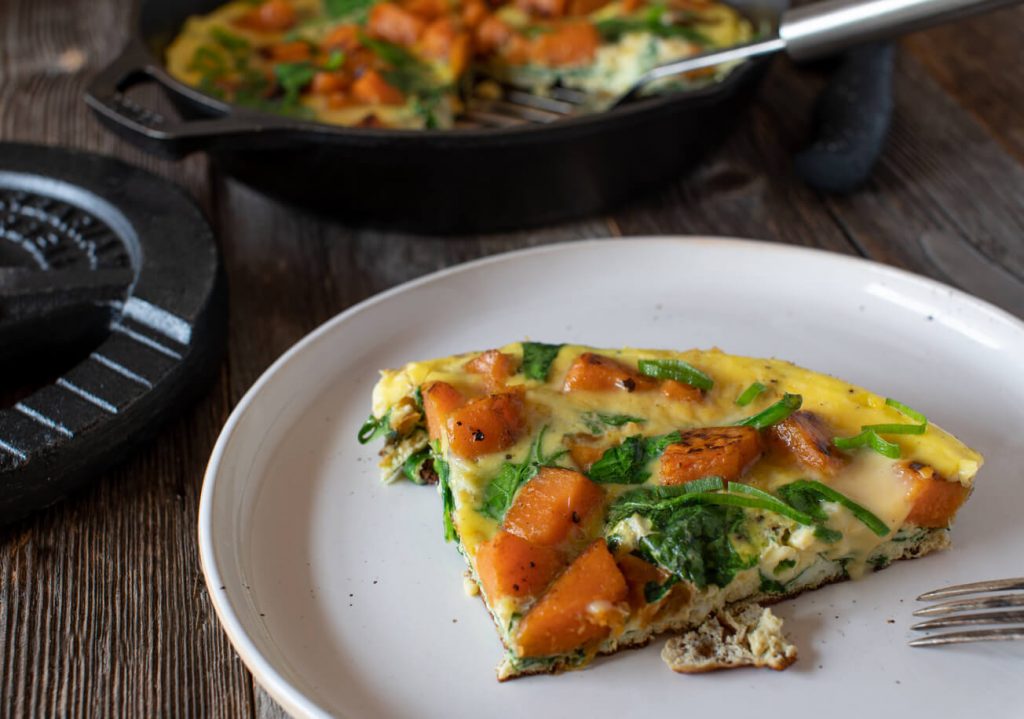 11 of 19
Kale, Sweet Potato, and Onion Frittata
Making quiche for breakfast might seem too much work for some especially when you're running late. If that's the case, then frittata is the perfect fit! Think of it like a low-carb version of quiche but without all the fuss of a crust.

There are many frittata recipes that you can you try. Now, you can begin with the strong earthy taste of kale, the mildly sweet flavor of sweet potato, and the tangy, crisp mouthfeel of onion. All in all, it has a strong umami taste and is loaded with protein for a filling meal! It starts on the stove and is finished in the oven, so use your Instant Pot or electric skillet for an easier, fuss-free way of cooking.

Try Recipe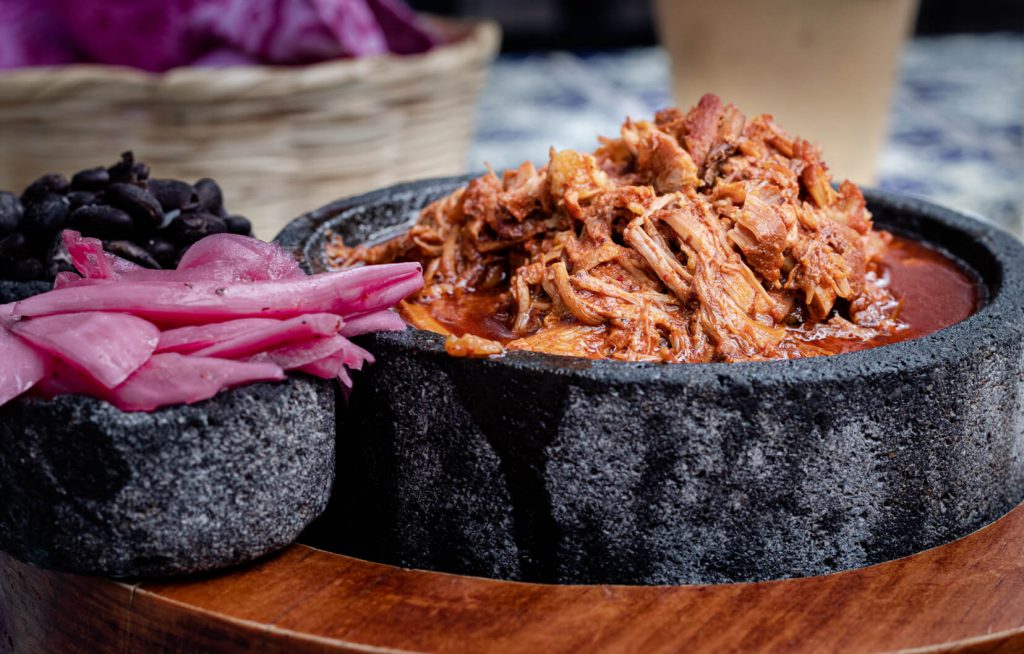 12 of 19
Easy Cochinita Pibil (Mexican Pulled Pork)
We've mentioned earlier that it's hard to incorporate protein into your Whole30 breakfast without involving eggs and bacon. Well, pork has significantly more protein than eggs, with around 0.21 grams of protein per gram. That's two times more than eggs with just 0.13 grams.

But how are you going to incorporate it into your meals without dressing it as a sandwich? Imagine this: tender pulled pork cooked in a blend of tangy and savory flavors with a side of cauliflower rice, salad, and eggs. Now, that's a healthy combination, don't you think?

Try Recipe
13 of 19
Tropical Coconut Banana Pineapple Smoothie
Only have the time and energy to pull off a quick and easy breakfast, preferably one that involves blending all the ingredients in a blender? You must be looking for smoothie recipes! Treat yourself and see how this tropical smoothie suits your fancy. It contains pineapples, bananas, and coconut milk for a tropical-flavored drink. It's refreshing and will surely wake up your system with just a sip or two! Still, smoothies are not exactly encouraged on whole30 so use this recipe to indulge yourself once in a while.

Try Recipe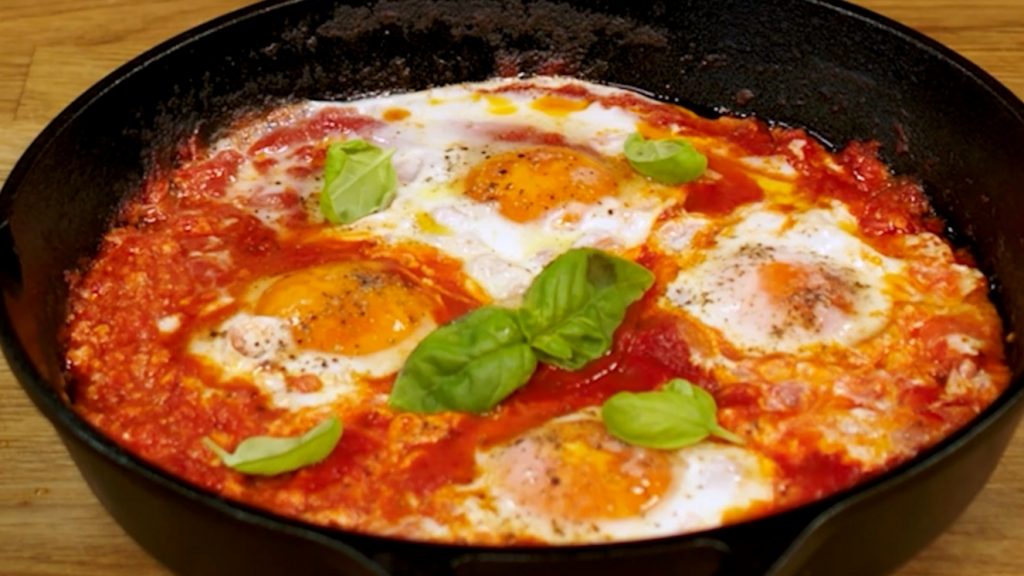 14 of 19
Eggs in Purgatory
The Eggs in Purgatory dish is quite similar to shakshuka in a number of ways; they are cooked the same way and they look so much alike. However, the differences lie in the ingredients. Shakshuka has additional spices such as cumin, peppers, and sweet paprika in the tomato sauce, which makes it earthier and warmer. 

On the other hand, Egg in Purgatory have simpler ingredients with fewer spices involved. To be exact, it uses pomodoro sauce prepared with olive oil, garlic, and sometimes fresh tomatoes and chicken broth. At the top, poached eggs are nestled with fresh basil for flavor and a pop of color. But do remember to skip the cheese to make it Whole30-approved!

Try Recipe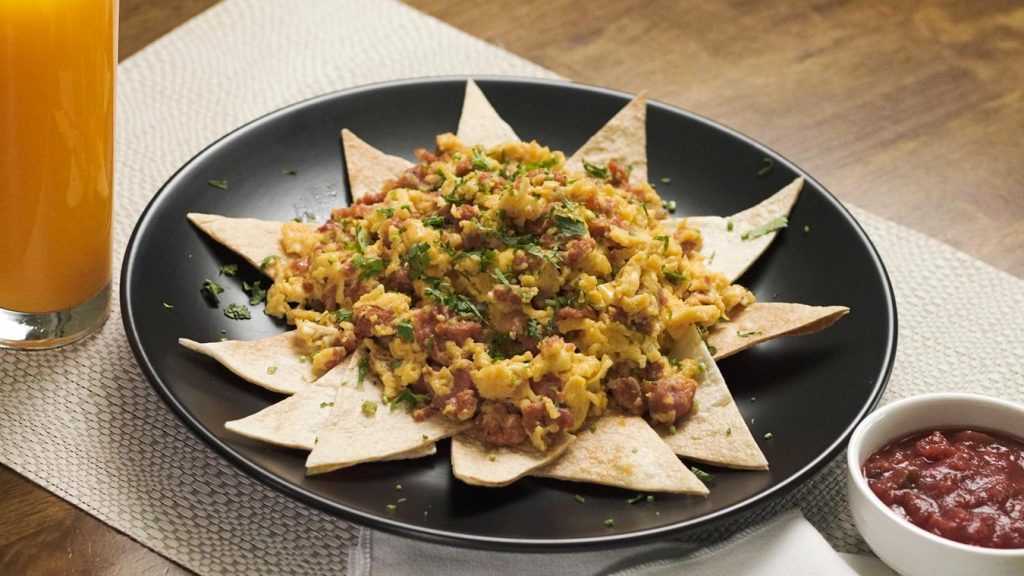 15 of 19
Chorizo And Eggs
Another breakfast staple that is probably difficult to let go of on your Whole30 journey is chorizo. The good thing is you can keep it as long as you have one without sugar, soy, or dairy. Even better is combining it with eggs (another breakfast staple).

We suggest two chorizo choices that are worth trying: Mexican chorizo and Spanish chorizo. The Mexican sort is spicy while the Spanish chorizo is mildly smoky. Whichever sort you use, you only need a few seasonings to make it delicious as both are loaded with umami flavor. Don't forget to skip the tortilla!
Onions and garlic make your chorizo and eggs even more flavorful without the need to add more additives like salt. 
Try Recipe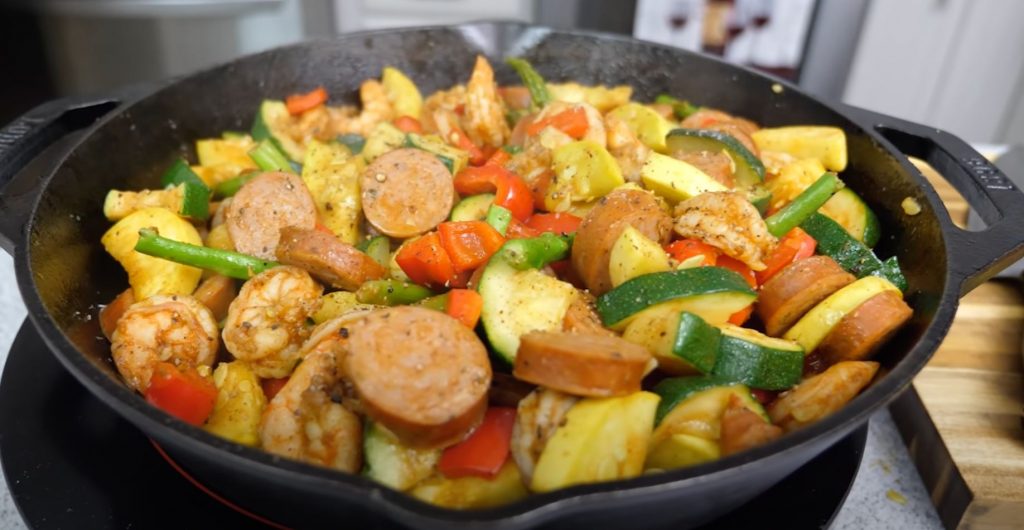 16 of 19
Cajun Shrimp and Sausage Vegetable Skillet
One look at this Cajun skillet and you'd think it will take an effort to make. However, this one-skillet dish is probably one of the easiest on this list that you can make (besides salads, of course). It features shrimp (more likely prepared the night before), sausages, zucchini, squash, and asparagus flavored with Cajun seasoning that's sure to tickle your tastebuds into a twist!

Try Recipe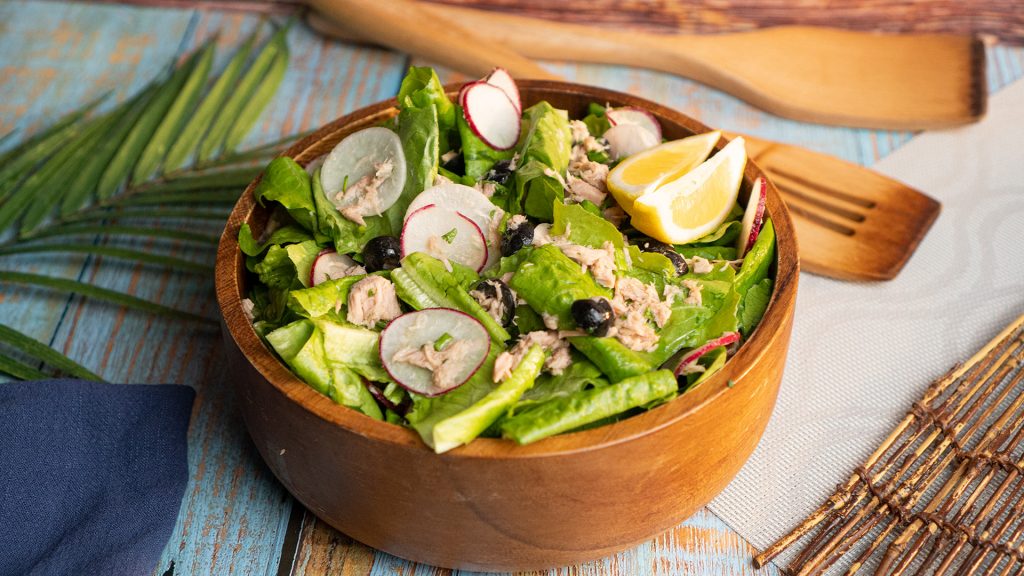 17 of 19
Mediterranean Tuna and Radish Salad
What do the health conscious say? You can never have too many salad recipes. And they're right, especially if those recipes are as flavorful as this tuna and radish salad dressed in lemon juice and olive oil. It's definitely great on its own but we recommend eating it with a protein-rich dish like grilled chicken or turkey. Or any Whole30 leftovers you can scrounge at the back of your fridge.

Try Recipe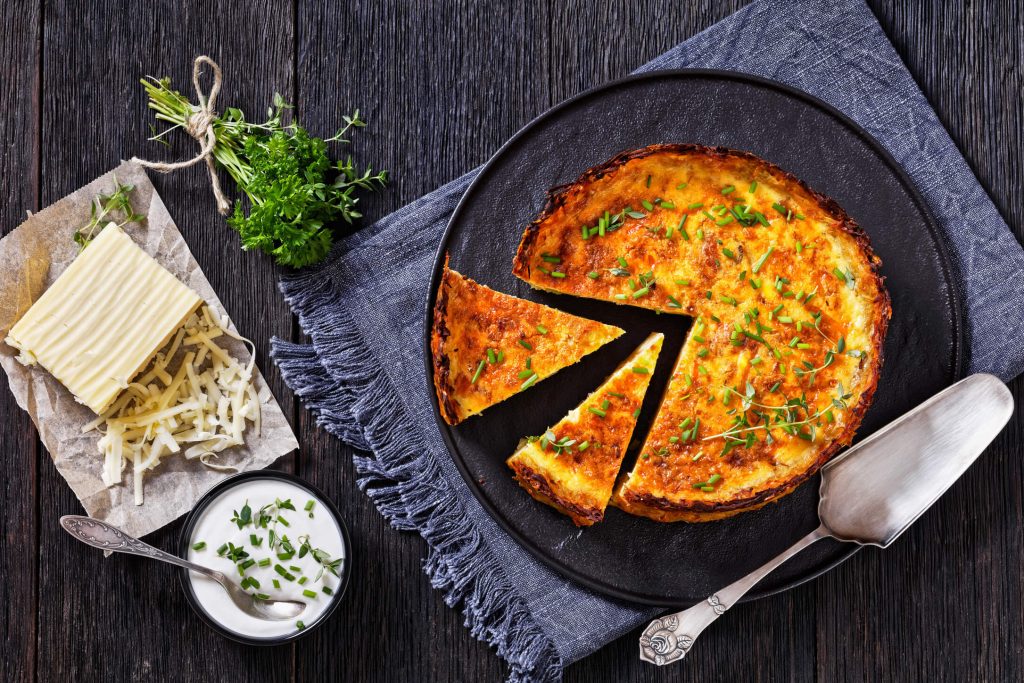 18 of 19
Potato-Crusted Quiche With Bacon
Thank the heavens this potato-crusted quiche isn't deep-fried or else it'll be prohibited for the Whole30. Here, the potatoes are baked with flavorful seasoning until it's crispy and golden — no frying involved! Now, if you would check the ingredients list, you'll spot Parmesan cheese. You can leave it or substitute it with nutritional yeast, though. We suggest trying the latter.

Try Recipe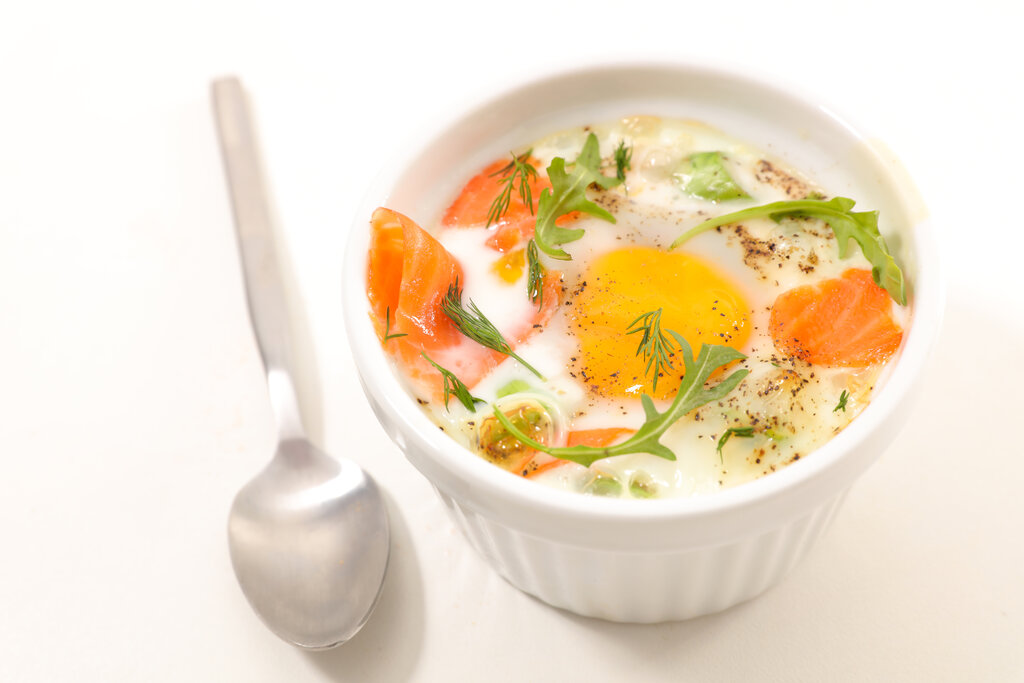 19 of 19
Baked Eggs with Leeks and Smoked Salmon
On this list alone, we have probably featured a lot of ways you can cook or serve your eggs: poached, scrambled, sunny-side up, boiled, and then added to salads or baked into a frittata. To add to the impressive list, utilize your ramekins for an easy, fuss-free dish you can add to your Whole30 breakfast.

This dish combines spring onions, cream (preferably cashew cream to make it Whole30-approved), butter (swap with clarified butter and ghee), and salmon into ramekin dishes topped with eggs. For brunch, you can ditch the bland, old bread. Serve it with Whole30-friendly options like hash browns and breakfast potatoes.

Try Recipe