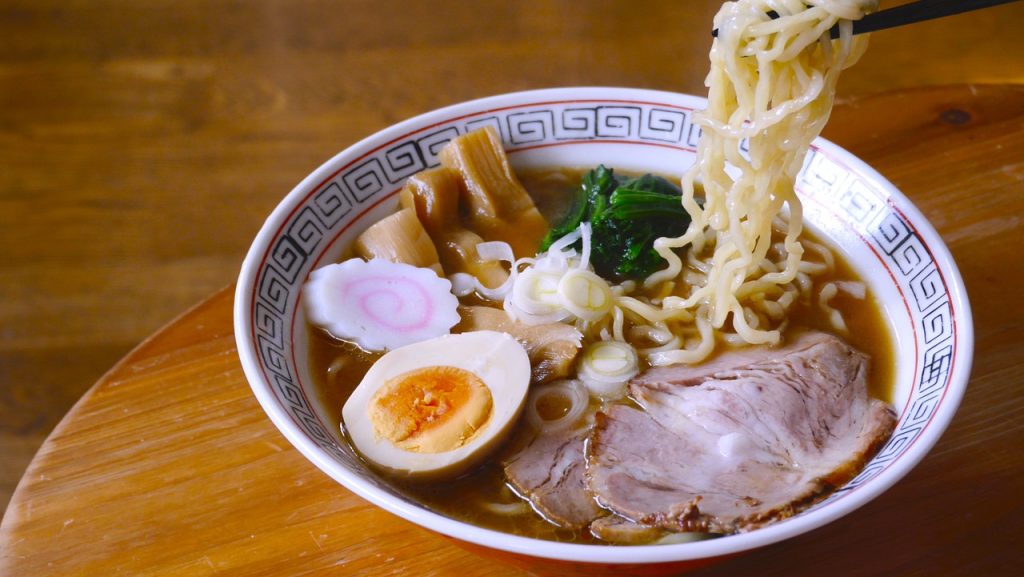 Shoyu Ramen Recipe
A trip to the Asian market is not complete without taking home a packet of instant ramen. But why go instant when you can make a bowl of ramen from scratch? This shoyu ramen recipe is guaranteed to deliver the best ramen flavors! Sure, the process is quite elaborate. It's a three-day affair, at least, to render as much flavor as possible from the ingredients. But all that effort will be well worth it!
Ramen is a food group by itself. There are as many types of ramen as there are regions in Japan. Each is characterized by seasoning, broth, and even the locality where it is served. Traditionally, Japanese ramen uses broth made from bones of meat such as chicken, pork, fish, and even vegetables. They're then served with ramen toppings for a more belly-filling meal.
Shoyu ramen is a Japanese noodle dish flavored with shoyu or soy sauce. It is one of four types of ramen. The other three are shio (salt), miso (fermented soybean), and tonkotsu (pork bone).
The key to making good ramen is preparing the ingredients ahead of time. Our pork shoyu ramen recipe calls for three essential components: dashi, tare, and stock. Steeping kelp or edible kelp in water is the most common dashi. Meanwhile, the tare is made of soy sauce, sake, and mirin. Tare adds a complex flavor to the broth. It is usually added later so you can control the seasoning for each bowl of ramen.
Pork shoulder is a primary ingredient used for stock. It's boiled with chicken, spare ribs, scallions, carrots, garlic, ginger, and bonito flakes. Many factors can alter the flavor of your ramen. Such as how long you boil and the temperature at which you boil your shoyu ramen broth, to name a few.
Another essential ramen ingredient is the noodles. While it's a matter of preference, the most common ramen noodles are soba, somen, and udon. What makes them "ramen noodles" is their alkaline water content, also called kansui. This shoyu ramen recipe calls for any ramen noodles, either fresh or dried. Fresh noodles will always taste lighter, while dried noodles will be much firmer. You can also add eggs as one of the toppings alongside sliced chashu, a sheet of nori, and scallions. You can also make ramen eggs or ajitsuke tamago ahead of time to top off your meal. Simply marinate soft-boiled eggs overnight in a mixture of mirin, sake, soy sauce, and sugar.
If you're looking for more ramen recipes to try, add this beef ramen soup to your list! Don't forget to serve your ramen bowls with a side of edamame with sea salt for a fuller meal.
Frequently Asked Questions
Does shoyu ramen have pork?
Shoyu ramen usually uses pork stock. It is also often topped with sliced pork or chashu (grilled or fried pork) to compliment its umami broth.
What is the difference between shoyu and miso ramen?
While shoyu broth has soy sauce, miso broth has miso paste made of fermented soybeans. Miso ramen has a nutty, umami-rich flavor, while miso paste makes the soup base taste heartier.
Savor a filling and flavorful bowl of Japanese shoyu ramen for dinner with this recipe! It's made with umami-packed stock, tender pork, and soy-based sauce.
Preparation:
3 days 30 minutes
Total:
3 days 3 hours 30 minutes
Ingredients
For Kombu Dashi and Tare:
2 dried kombu

8 cups cold water

½ cup reduced-sodium soy sauce

2 tbsp dry sake

1 tbsp mirin
For Pork and Stock:
1 ½ lb pork shoulder, boneless, (Boston butt)

kosher salt and freshly ground black pepper, to taste

2 tbsp vegetable oil

2 lb chicken necks, and/or backs, wings

1 lb pork spareribs

2 bunches scallions, chopped

2 carrots, peeled, cut into pieces

1 head garlic, halved horizontally

1 ginger, (1-inch) peeled, sliced

¼ cup bonito flakes
For Ramen and Garnishes:
3 large eggs

30 oz ramen noodles, fresh, thin and wavy, (6 packages), or 18 ounces dried noodles

½ cup menma, (fermented bamboo shoots)

6 scallions, thinly sliced

3 nori sheets, toasted, torn in half
To Serve:
chili oil

toasted sesame oil

shichimi togarashi, (seven-flavor chili pepper)
Instructions
Kombu Dashi:
Two days before serving the ramen, combine the kombu and cold water in a large bowl. Cover, then let sit at room temperature for at least 8 hours and up to 12 hours.
Tare:
Combine soy sauce, sake, and mirin in a small bowl, then cover and chill.
Pork and Stock:
One day ahead, season the pork shoulder with salt and pepper. Roll up and tie with a kitchen twine at 2-inch intervals.

Heat the oil in a large heavy pot over medium-high heat. Then, cook the pork shoulder for 10 to 12 minutes, turning, until brown all over.

Add the chicken, spareribs, scallions, carrots, garlic, ginger, and bonito flakes.

Remove the kombu from dashi, then discard. Add as much kombu dashi as will fit in the pot once the liquid is boiling. Reserve remaining dashi.

Bring to a boil, reduce the heat, then simmer for 2½ to 3 hours, skimming the surface occasionally and adding remaining dashi as the liquid reduces, until the pork shoulder is tender and the stock has reduced to about 8 cups.

Remove the pork shoulder from the stock and let cool. Then, wrap the pork tightly in plastic and chill until ready to use.

Strain the stock through a fine-mesh sieve into another large pot or a large bowl or container. Then, discard solids including the ribs and chicken. Cover, then chill.
Ramen and Garnishes:
Bring a medium pot of water to a boil. Carefully add the eggs one at a time, then boil gently for 7 minutes. Egg yolks should be shiny yellow and almost jammy; egg white should be just set.

Drain the eggs and transfer to a bowl of ice water to stop cooking, then let cool. Peel the eggs, then set them aside.

Remove the string and thinly slice the pork. Cover, then set aside.

When ready to serve, bring the stock to a simmer. It should be very hot. At the same time, cook the noodles in a large pot of boiling water according to package directions until al dente; drain. No need to salt the water.
To Assemble:
Just before serving, divide the noodles among 6 deep bowls. Top with sliced pork, placing it off to one side. Add tare to the hot stock and ladle over pork to warm through. The stock should come up just to the level of the noodles.

Place a small pile of menma next to the pork. Halve the eggs and place them next to the menma.

Add a small pile of sliced scallions next to the egg. Tuck half a sheet of nori between the side of the bowl and noodles so it's just poking out.

Serve ramen with chili oil, sesame oil, and shichimi togarashi. Enjoy!
Recipe Notes
Eggs can be cooked 1 day ahead. Keep unpeeled eggs covered in cool water. Cover, then chill.
Nutrition
Calories: 

1171.72kcal

Fat: 

93.34g

Saturated Fat: 

26.42g

Trans Fat: 

0.22g

Monounsaturated Fat: 

38.97g

Polyunsaturated Fat: 

18.26g

Carbohydrates: 

18.45g

Fiber: 

3.32g

Sugar: 

3.62g

Protein: 

60.83g

Cholesterol: 

383.77mg

Sodium: 

1244.98mg

Calcium: 

157.41mg

Potassium: 

1232.39mg

Iron: 

7.24mg

Vitamin A: 

348.38µg

Vitamin C: 

37.73mg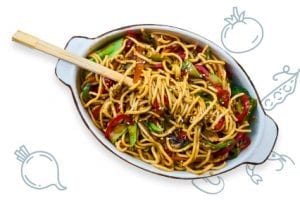 Conclusion
Flavorful and filling, shoyu ramen is the perfect guilty pleasure. Whether you want to serve a hearty dish for your family gathering or just want to keep ramen in stock, this shoyu ramen will not disappoint. With this recipe, you can create a variety of flavors by mixing up toppings to your liking. Make sure to prepare ahead for a smooth-sailing cooking!