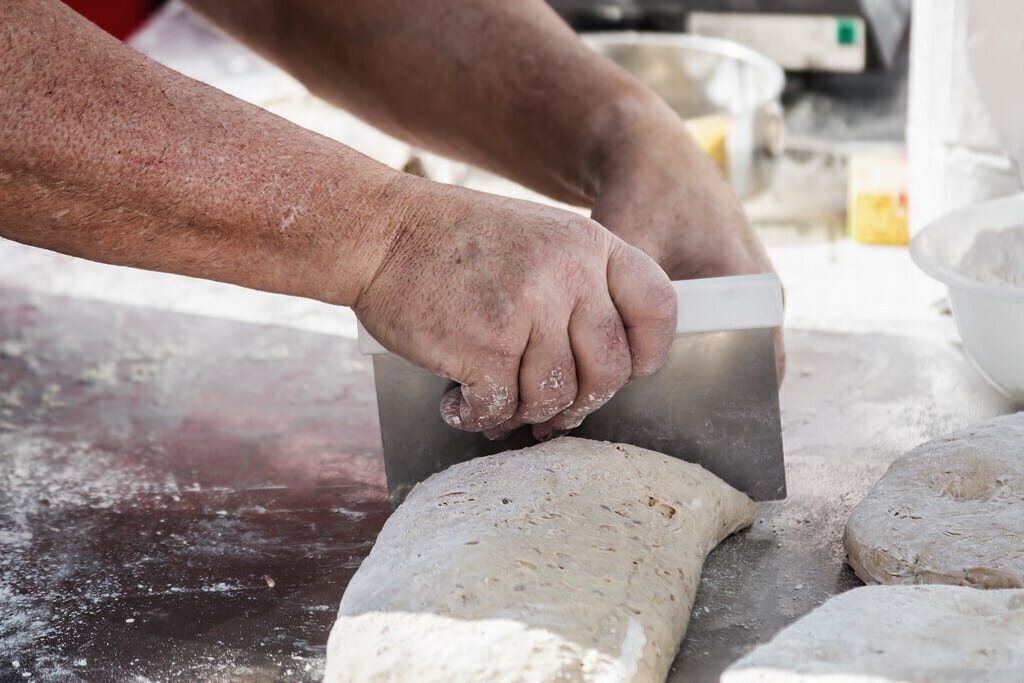 12 Best Bench Scrapers For Your Baking Needs
While using your hands is the best for kneading and shaping bread dough, it can be a tiring process. However, the work can be greatly reduced when you have a handy bench scraper! These often small but durable kitchen tools make baking a walk in the park.
But what is a bench scraper, exactly? A bench scraper, with other names such as dough cutter and bench knife, is a useful kitchen tool for baking and cooking. It's a rectangular utensil made of metal or plastic with non-slip handles for ease of use. Usually, it's used to cut or help shape doughs for some Texas Roadhouse rolls as an example. And as most scrapers have sharp blades, you can chop up vegetables like garlic, onions, and more with ease. Finally, with its straight edges, it also makes a great icing tool for cakes and cutting desserts.
It's such a versatile kitchen tool that you can use for your daily cooking and baking needs. And to help you get one, we've whipped up a nifty list of high-quality bench scrapers available in the market. So, keep on reading to find the best bench scraper for your kitchen today!
Complete your baking experience by getting a flour sifter through this guide on Top 10 Flour Sifters For Your Home Baking.
Our Favorite Bench Scrapers at a Glance
Top 12 Best Bench Scrapers of 2022
What to Look For in a Bench Scraper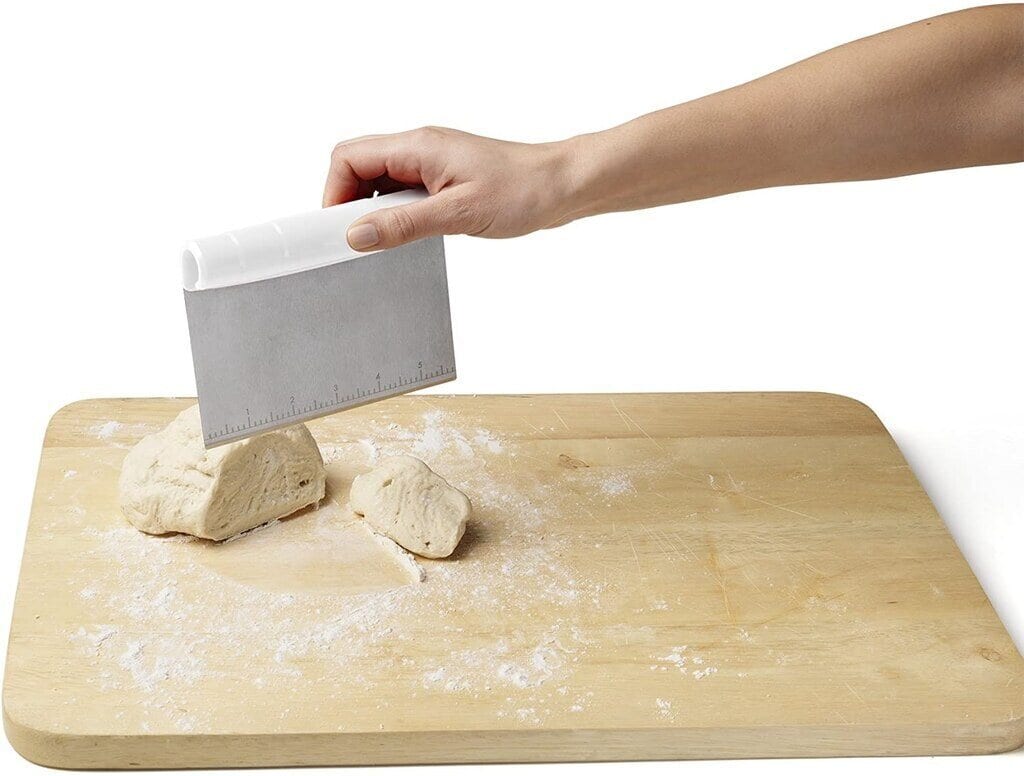 Material
Bench scrapers are either made of metal or polypropylene plastic. Consider the best for your everyday use. Do you need the ease of a pliable plastic? Or do you prefer the toughness a stainless steel blade can provide? Here's a quick breakdown of the two materials:
Metal

– highly durable, sharp-bladed, and can cut through tough doughs.

Plastic – flexible, lightweight, and best for scraping batters.
Versatility
Everyone wants a multi-purpose kitchen tool for breezy cooking and baking. Most bench scrapers can cut, chop, and scrape food off your counter or bowls. But they can also double as useful cake decorating supplies for cake icings and frostings. Not all bench scrapers will have these functions, though. So consider the one fitting for your daily needs.
Learn more about a sweet ingredient to shape with your bench scrapers in this article on Isomalt: The Secret Ingredient to Making Hard Candy.
Handle
The handle of your bench scraper can make a great difference in your kitchen affairs. An easy-grip, non-slip polypropylene handle is best to use daily. A wooden handle is sturdy, gives you a firm grip, and isn't slippery when dealing with wet ingredients. Whereas a stainless steel handle is rust-resistant, durable, and best for industrial use.
Sharpness
An important thing to note is how sharply can your bench scraper cut through tough doughs. Stainless steel scrapers, for example, provides the best durability in cutting vegetables as well. The same may not be said for polypropylene plastic, though. You'll find that some plastic scrapers also have sharp edges to yield the same function.