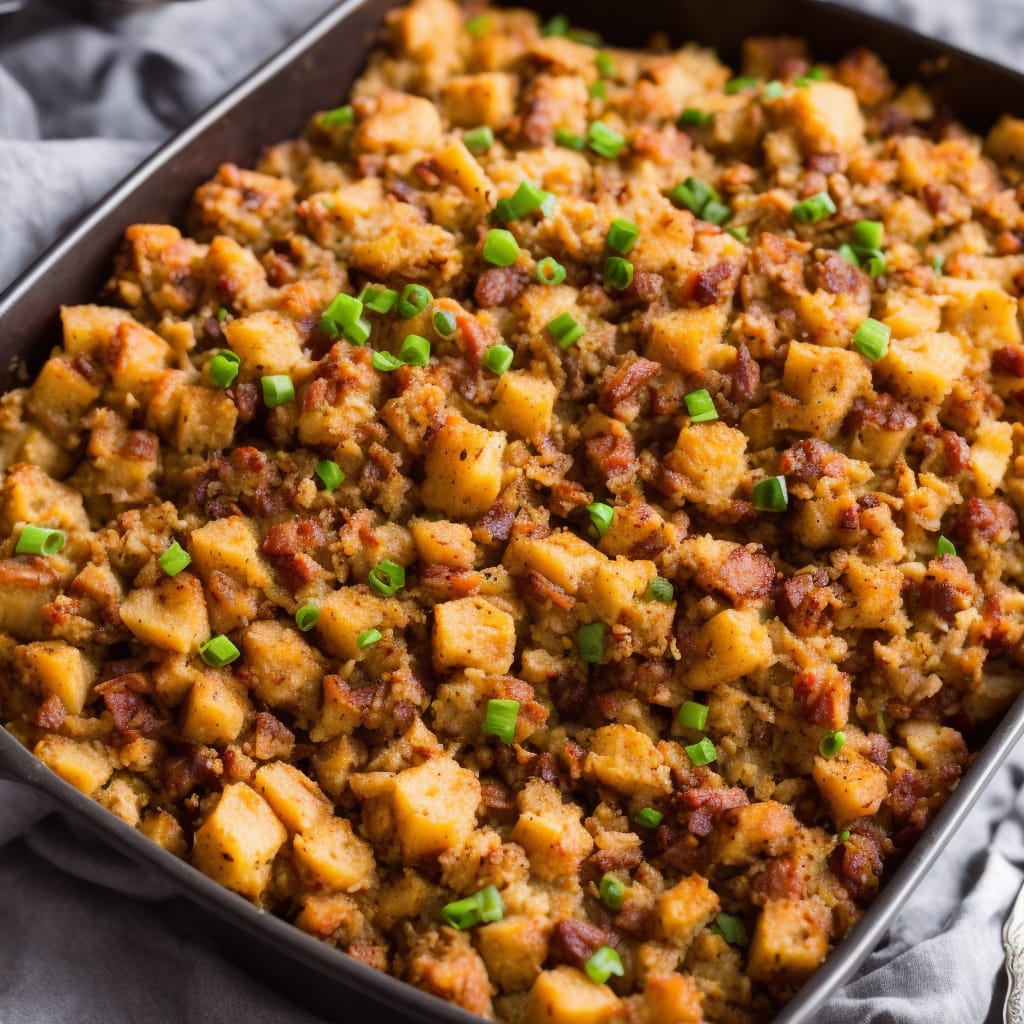 Old Fashioned Stuffing Recipe
How To Make Old Fashioned Stuffing
Stuffing is a great add-on to your main dishes. More than just something to fill the turkey with during Thanksgiving, stuffing is a wonderful side dish to complement your dish of choice. There's no stopping you in enjoying this stuffing recipe!
Ingredients
6 cups cubed bread
1/2 cup diced onion
1/2 cup diced celery
1/4 cup butter
1 tsp dried sage
1 tsp dried thyme
1/2 tsp salt
1/4 tsp black pepper
1 1/2 cups chicken broth
Instructions
Preheat the oven to 350°F.

In a large skillet, melt the butter over medium heat. Add the onion and celery and sauté until tender.

In a large mixing bowl, combine the cubed bread, sautéed onion and celery, dried sage, dried thyme, salt, and black pepper. Mix well.

Gradually pour the chicken broth over the bread mixture, tossing gently to combine.

Transfer the stuffing mixture to a greased baking dish.

Bake uncovered for 40-45 minutes or until the top is golden brown.
Nutrition
Calories :

225kcal

Total Fat :

7g

Saturated Fat :

4g

Cholesterol :

20mg

Sodium :

750mg

Total Carbohydrates :

36g

Dietary Fiber :

2g

Sugar :

4g

Protein :

6g