Melted mozzarella cheese, crispy dough, and sweet tomato sauce are the best things about pizza, and this recipe brings all those things together in delicious popovers! You don't have to worry, this popover recipe is simple. Just follow these simple steps and you'll have an absolutely delicious treat in an instant.
The advantage of having popovers is that it is filling, delicious, and bite-size. You can bring this anywhere. For instance, when you're on fieldwork or just simply outdoors, this popover recipe is instant lunch.
Serve on the side of any entrée or let them stand alone as fantastic appetizers. Lastly, you can also use different sauces for these popovers. We recommend white sauce and the traditional marinara for an absolute flavor.
How To Make Pizza Popovers
Pizza popovers are simple and delicious. Make them at home for instant snacking.
Ingredients
3

tbsp

butter

4

large eggs

1

cup

milk

1/4

cup

pizza sauce

1 1/2

cup

flour

1/4

tsp

salt

1/2

tsp

onion powder

1/2

tsp

garlic powder

1/2

tsp

pizza seasoning

1

cup

mozzarella cheese

shredded
Instructions
Preheat your oven to 375°F. 

Coat a large 6 cup popover pan or 12 cup mini popover pan with butter. 

Place the pan in the oven for 3 minutes to melt the butter. Once melted, remove the pan. Then spray the edges with cooking spray to prevent sticking.

In a large bowl, beat the eggs with the milk and pizza sauce. Then add in the flour and seasonings, stir to combine. Afterward, pour the batter evenly into the popover pan. 

Bake the batter in the oven for 10 minutes. Then reduce the heat to 350°F. After 18 minutes, remove the popovers from the oven and quickly stuff mozzarella into each one.

Once you're done stuffing the popovers, rebake them in the oven for 5 minutes until they become puffed and golden brown.

Serve your pizza popovers and enjoy!
Nutrition Facts
Calories:
292
kcal
|
Carbohydrates:
27
g
|
Protein:
13
g
|
Fat:
14
g
|
Saturated Fat:
8
g
|
Cholesterol:
143
mg
|
Sodium:
378
mg
|
Potassium:
176
mg
|
Fiber:
1
g
|
Sugar:
3
g
|
Vitamin A:
572
IU
|
Vitamin C:
1
mg
|
Calcium:
166
mg
|
Iron:
2
mg
Commonly Asked Questions
Why Is It Called Popover?
For those who are encountering the popovers for the first time, it is basically a roll — in this case, a pizza roll — made from egg batter. It is called as such because it is placed in a muffin mold for baking. When it starts to cook, the batter swells and cracks on the top part.
Which Herbs Can I Use For Pizza Popovers?
You can use the herbs of your choice for this recipe. For instance, aside from the usual basil, you can add rosemary and thyme to have that savory smell. If you are opting for a sweeter flavor, you can use lemongrass and mint.

Can I Make this Popover Ahead?
Yes, definitely. You can make the batter in advance and store it in the refrigerator for at least a day before baking.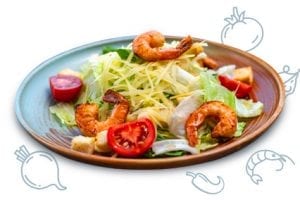 Conclusion
Popovers are a fun and filling treat. Serve it for lunch or dinner, and even picnics. We are sure that it is going to be a hit with your friends and family.