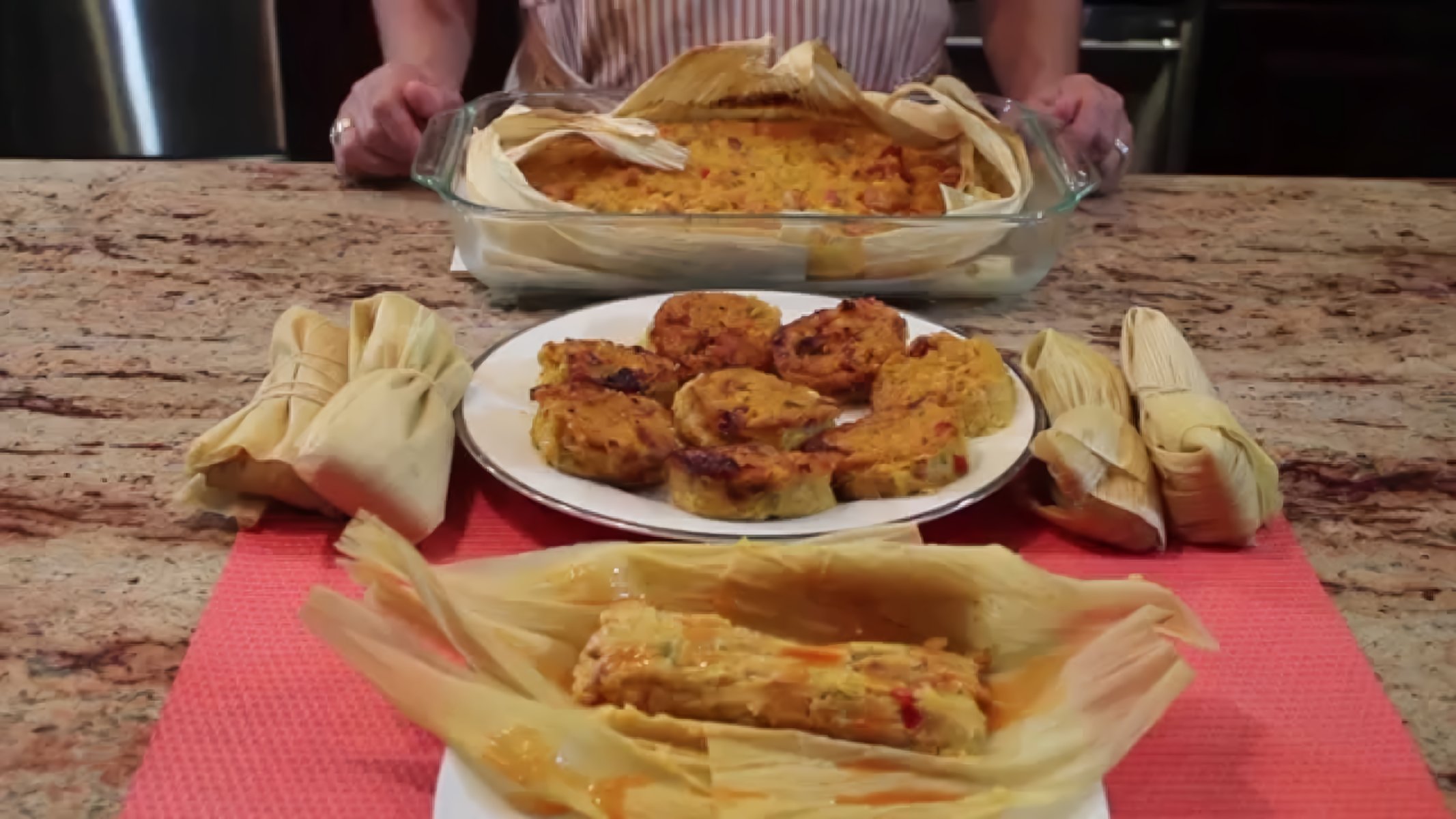 Cuban Tamales Recipe
How To Make Cuban Tamales
Stuffing is a great add-on to your main dishes. More than just something to fill the turkey with during Thanksgiving, stuffing is a wonderful side dish to complement your dish of choice. There's no stopping you in enjoying this stuffing recipe!
Total:
1 hour and 30 minutes
Ingredients
2 cups of corn masa
1 cup of pork, cooked and shredded
1/2 cup of chicken broth
1/4 cup of sofrito
2 tbsp of vegetable oil
1 tsp of cumin
1 tsp of garlic powder
1 tsp of salt
1/2 tsp of black pepper
Corn husks, soaked in water
Instructions
In a large bowl, combine the corn masa, pork, chicken broth, sofrito, vegetable oil, cumin, garlic powder, salt, and black pepper. Mix well.

Take a corn husk and spread about 1/4 cup of the masa mixture onto the husk, leaving a border around the edges.

Fold the sides of the husk towards the center, enclosing the masa mixture. Fold the top and bottom edges of the husk to seal the tamale.

Repeat with the remaining husks and masa mixture.

Place the tamales in a steamer basket and steam for 1 hour, or until the masa is cooked through and firm.

Serve hot with your favorite salsa or sauce.
Nutrition
Calories :

380kcal

Total Fat :

15g

Saturated Fat :

4g

Cholesterol :

45mg

Sodium :

500mg

Total Carbohydrates :

50g

Dietary Fiber :

5g

Sugar :

1g

Protein :

12g