Korean Fried Chicken Recipe
Recipes.net Team
Published
September 11, 2020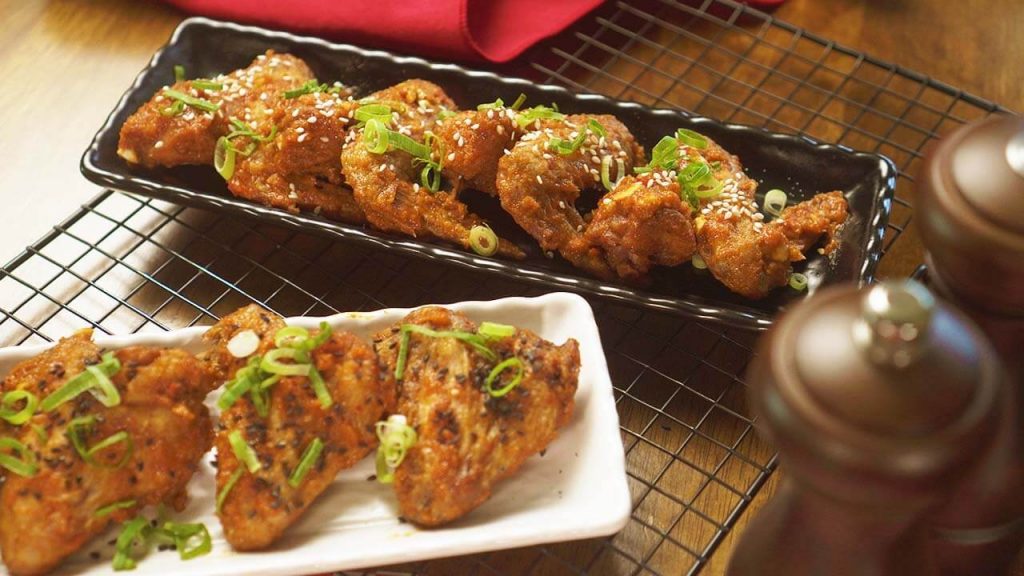 Korean culture has recently become popular all over the world, thanks to their cute TV drama shows and upbeat K-pop music. And with more people getting to know Korea's amazing culture comes a sudden craving for their tasty cuisine! Aside from kimchi and instant ramyeon (the Korean version of ramen), one of the dishes they're becoming known for is Korean Fried Chicken. So in this recipe, we'll show you how to make homemade sweet and spicy KFC!
Korean-style chicken has become so popular that it's now available in many restaurants wherever you go. What used to be a delicacy has now become a popular fast food. But it's not surprising to see this Korean dish become popular. Korean fried chicken, after all, is very different from the usual fried chicken we see and eat. It's coated in a glaze of spices and flavorful condiments like soy sauce and honey. This gives our Korean fried chicken a sticky, sweet, and slightly spicy flavor! Underneath the rich glaze, the texture remains crispy and crackly. Combined, its delicious flavor and crunchy skin make for an addictive meal.
Because it's not like regular fried chicken, cooking Korean-style chicken will be different too. For starters, you will need to cook the chicken wings twice. First through roasting to prep the chicken for the second step of deep-frying. You will also need all kinds of spices and ingredients for its sauce or glaze. But don't worry! Once you've gotten a taste of homemade Korean-style fried chicken, you'll be making this dish regularly in no time. If you liked this recipe, try our other Korean food recipes like our tasty Korean-Style Beef Lettuce Wraps dish.
Korean Fried Chicken Recipe Video
How To Make Korean Fried Chicken
Get a taste of crunchy chicken wings coated with a spicy flavorful sweet glaze. Our Korean Fried Chicken Recipe brings you closer to Korean food heaven!
Preparation Time:
40

mins
Ingredients
For Chicken:
1½

lbs

chicken wings

⅓

cup

cornstarch,

or potato starch

1

tsp

black pepper,

ground

1

tsp

salt

1

tsp

ginger,

ground

vegetable oil,

for frying

½

cup

roasted peanuts,

or cashews

cooking spray
For Sauce:
2

tbsp

vegetable oil

4

cloves

garlic,

minced

2

tbsp

fresh ginger,

minced

1

cup

kimchi

2

pieces

 bird's eye chili,

minced

2

tbsp

 soy sauce,

preferably low sodium

1

tbsp

mustard

1

tbsp

rice vinegar

1

tbsp

oyster sauce

2

tbsp

honey

salt & ground black pepper,

to taste

1

tbsp

sesame oil
Garnish:
Sesame seeds

Spring onions
Instructions
Prepare Chicken:
Preheat the oven to 300 degrees F.

Line the roast tray with aluminum foil. Then, grease the tray using cooking spray.

In a bowl, season the chicken wings with cornstarch, black pepper, salt, and ginger. Toss to coat the chicken wings completely.

Arrange the chicken wings on the roast tray in one layer, spaced apart from one another, to cook each of them evenly.

Coat the chicken wings with cooking spray.

Roast in the oven for about 25 minutes, until chicken juice runs clear. Flip each wing for even roasting.
Sauce:
In a skillet, saute garlic, and ginger in vegetable oil, until translucent.

Add the kimchi, bird's eye chili, soy sauce, mustard, rice vinegar, oyster sauce, and honey into the skillet.

Let it simmer until the sauce has reduced by half and thickened. Add salt and black pepper to taste.

Let the sauce cool down slightly, then transfer to the blender.

Add the sesame oil into the sauce mixture, cover the blender, then puree until the sauce is smooth. Set the sauce aside.
Korean Fried Chicken:
In a deep skillet, deep fry the chicken wings with vegetable oil. Cook for about 8 to 10 minutes until the chicken wings are golden and crispy.

After frying, drain off any excess oil.

Transfer the chicken wings into a large bowl and add enough sauce to completely glaze the chicken.

Sprinkle roasted peanuts, and then toss to evenly coat the chicken wings.

Garnish with sesame seeds and spring onions, and serve!
Nutrition
Calcium:

35mg

Calories:

491kcal

Carbohydrates:

25g

Cholesterol:

71mg

Fat:

34g

Fiber:

2g

Iron:

2mg

Potassium:

331mg

Protein:

24g

Saturated Fat:

12g

Sodium:

1398mg

Sugar:

9g

Vitamin A:

135IU

Vitamin C:

2mg
Commonly Asked Questions
What goes best with korean fried chicken?
In its country of origin, this dish is usually served along with a bottle of beer or soju and pickled radish. However, many people also pair this meal with kimchi, japchae (stir-fried glass noodles), coleslaw, kongnamul munchim (soybean sprouts), rice, and more. This delicious fried chicken is versatile, and can be enjoyed as either a main dish, an appetizer, or after–meal snack. No doubt, it will also taste great when served alongside some Cold Spinach and Sesame Seeds or Copycat P.F. Chang's Crispy Garlic Snap Peas.
Can I substitute wings with other chicken cuts?
Yes, you can. But remember that we have different recommended cooking temperatures and cooking time for every chicken cut. In this recipe, we're making glazed fried chicken for the perfect finger food. Wings and drumsticks go well with glazed chicken or those cooked in a marinade, so we recommend using them if you're out of wings.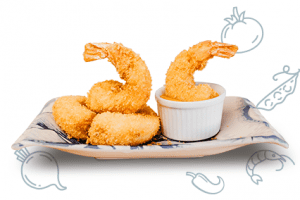 Conclusion
Find out what the hype around Korean food is all about with our Korean Fried Chicken Recipe! Enjoy chicken wings in a way you've never experienced before. Crispy fried chicken with a crunchy, sweet and spicy coating is perfect for a special night with friends.