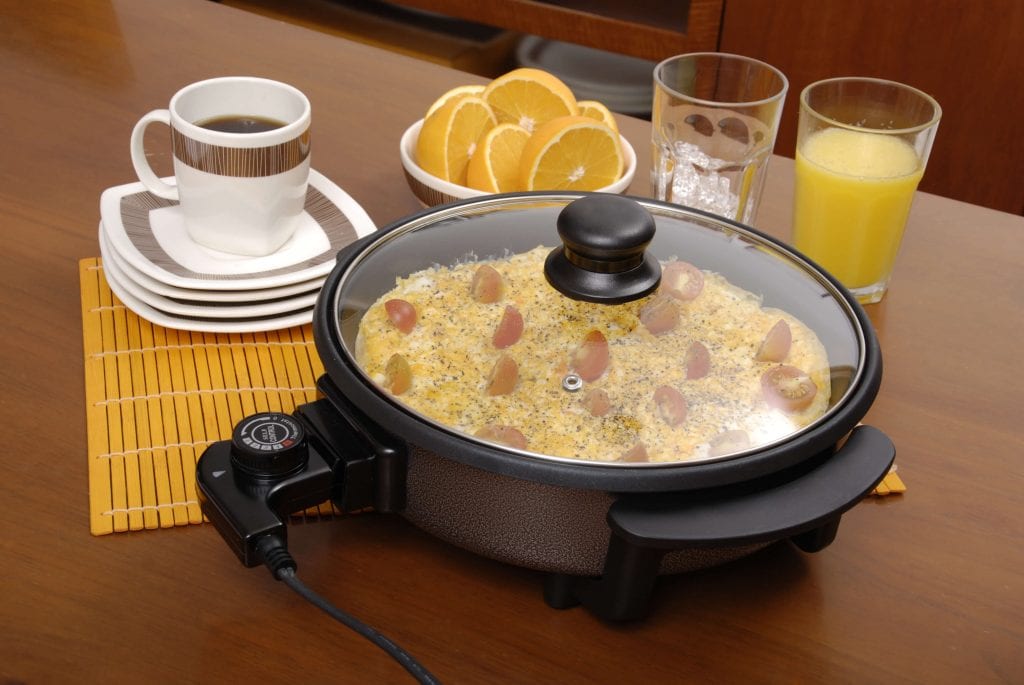 12 Best Electric Skillets to Have in Your Kitchen in 2022
Who said electric skillets can't function anywhere other than dorms and apartments with limited space? Whether you're cooking one of your priced dishes or simply whipping up some vegan teriyaki tofu, this handy kitchen tool might just be one of the most versatile cookware you can own. For one, an electric skillet not only sports a consistent cooking temperature for wide-range cooking. It's party-ready and summer-ready too!
Bring your electric skillet out in the garden when you have your friends over for a pool party. You can even use it when it's too hot for stove cooking like on a summer day. Compared to using your stovetop, cooking with an electric skillet is relatively cooler and cheaper! Plus, it's always handy to have one lying around if you're planning to have multiple meals for dinner parties and your oven and stovetop is already on commission.
With an electric skillet on hand, you can easily prepare your meals on the side, whipping up the best dishes without missing the party. Useful, right? So, check our list of the 12 best electric skillets you can have right in your kitchen.
Our Top Electric Skillet Picks at a Glance
Top 12 Best Electric Skillets
What to Look Out For in a Good Electric Skillet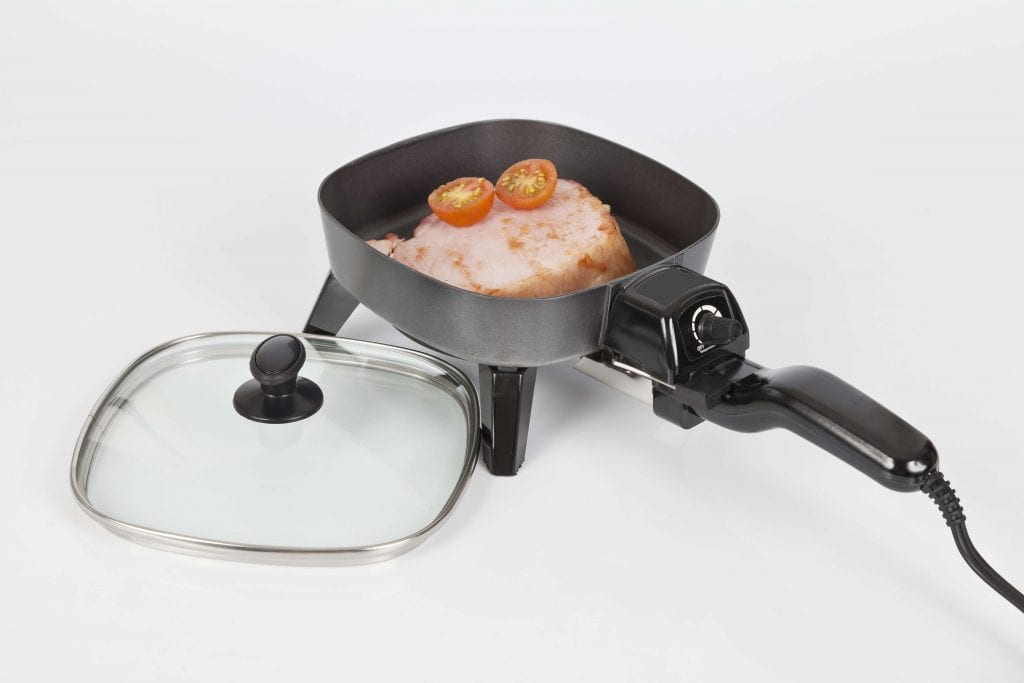 Choosing the right electric skillet can be quite difficult if you don't know what you are looking for; what material for a skillet is good for your cooking needs, and what skillet size and shape suit your culinary needs best. Plus there's a surprisingly vast number of options of electric skillets you can choose from.
Worry no more! Read through these factors to help you on your pursuit of the best electric skillet for your kitchen.
Shape and Size
Just like regular skillets, electric ones come in different shapes and sizes too. There are circular pans and rectangular pans. If you want more space and capacity for food that's anything grilled and fried, then you should opt for a rectangular pan that will give you more space, 25 percent more than the circular ones in fact.
Meanwhile, circular pans are great when you're making stews, baking round pizzas, and practically anything with juices on them. The circular pan allows for easy tossing and mixing in the pan that is somewhat a manacle task for rectangular pan users.
As for the skillet sizes, what size you get should depend on the amount of food you will cook. Are you cooking for four people? Or just for one? A small electric skillet might be good for those living the dorm life.
Thermostat Control Probe
Some electric skillets have removable control probes while some are fixed. You have to remember that electric pans with fixed control probes are much harder to clean than detachable ones. Why? Because you can't fully immerse the pans in water, while you can do so with the detachable control probes. Some are even dishwasher safe.
Ease of Cleaning
We all know that cookware with a non-stick coating is much easier to clean as the coating keeps the food from sticking. Although a lot of these electric skillets are dishwasher safe after removing the control probes, hand washing these priced kitchen tools is still highly recommended to protect the coating from abrasion caused by detergents and dishwashers.
Tempered Glass Lid
An obvious advantage over metal lids, glass lids offer a better view of the food you are cooking and especially useful when you have to check your food without releasing all that heat. Glass is also better at trapping heat in the skillet. However, many glass lids also come with steam vents that tend to release some of that heat too.
Handle
Most of the best electric skillets come with handles on both sides. For safe and easy transport from the kitchen to the dinner table, the handle should have a secure grip that can also support the weight of the skillet, as well as its contents. It's also important to take a look if the handles can withstand the heat of the skillet or not.