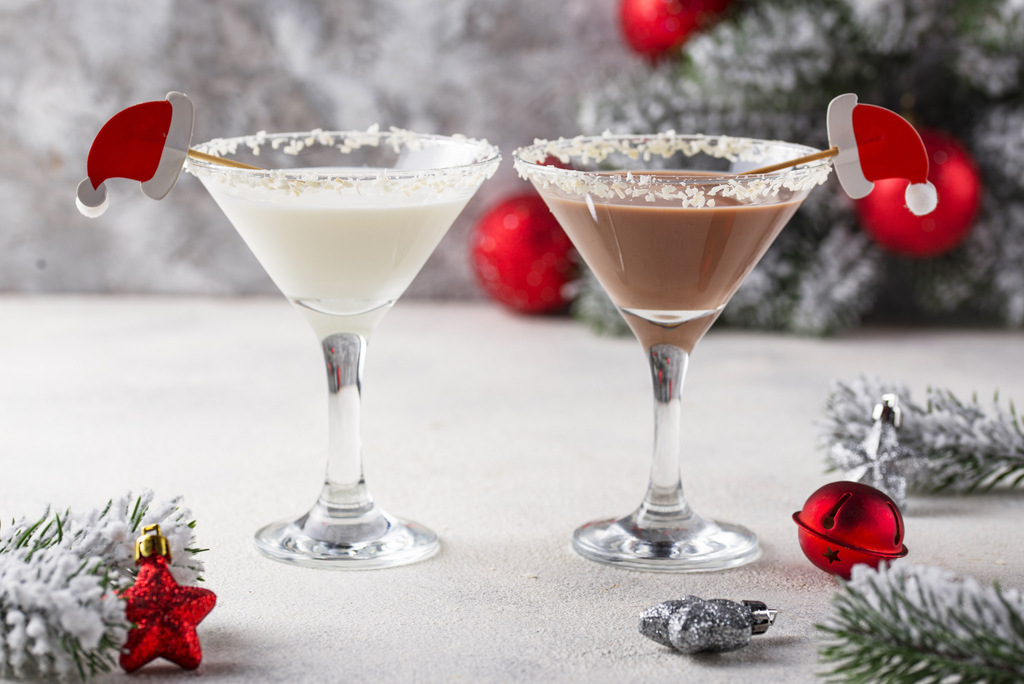 27 Festive Winter Cocktails To Lift Your Holiday Spirit
Naturally, the winter season calls for drinks best enjoyed beside the fireplace (armed with mounds of blankets, of course) like spiked hot chocolate. But indeed, holiday festivities can't go underway without the winter cocktails you love despite the freezing temperatures. And let's be honest, who can say no to a beautiful glass of jack frost or candy cane martini during winter? Certainly not us. We bet every one of them pairs well with morsels on a festive charcuterie board!
So, without further ado, here are 27 hot and cold winter cocktails to lift your holiday spirit. Be warned though, these cocktail recipes may look sweet and fruity, but they do pack a punch!
---
27 Best Winter Cocktails to Get You Feeling Festive
The winter breeze is enough to get you feeling festive, but hot cocktails with this delectable gingerbread house will make it even better. With holiday festivities just around the corner, you have no time to try every cocktail recipe out there. Thankfully, we narrowed down the most essential winter cocktails to keep your Christmas spirit alive and rolling!
Jack Frost Cocktail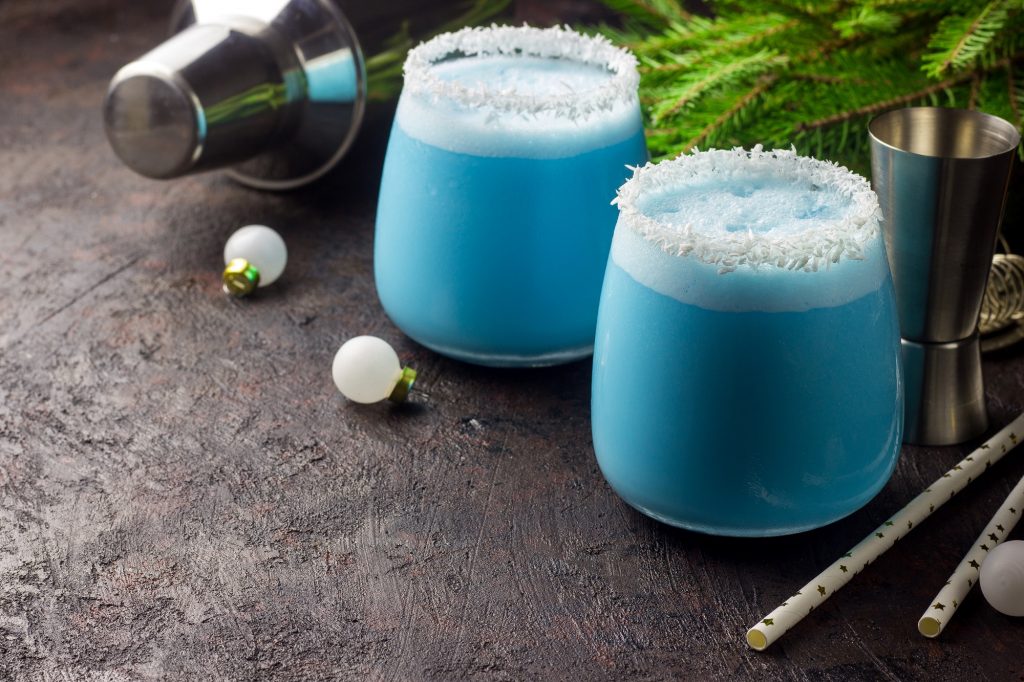 One look and you'll know what drink this is. Why, with the snowy and the Christmas-y look, it's hard to miss it. It's named after Jack Frost, after all.
True to its name, Jack Frost is a cool cocktail rimmed with coconut flakes that resemble icy frost. Aside from coconut flakes, it also contains blue curacao which is the liqueur responsible for the cool blue color of this festive and visually appealing cocktail.
Recipe for Inspiration: Jack Frost Winter Cocktail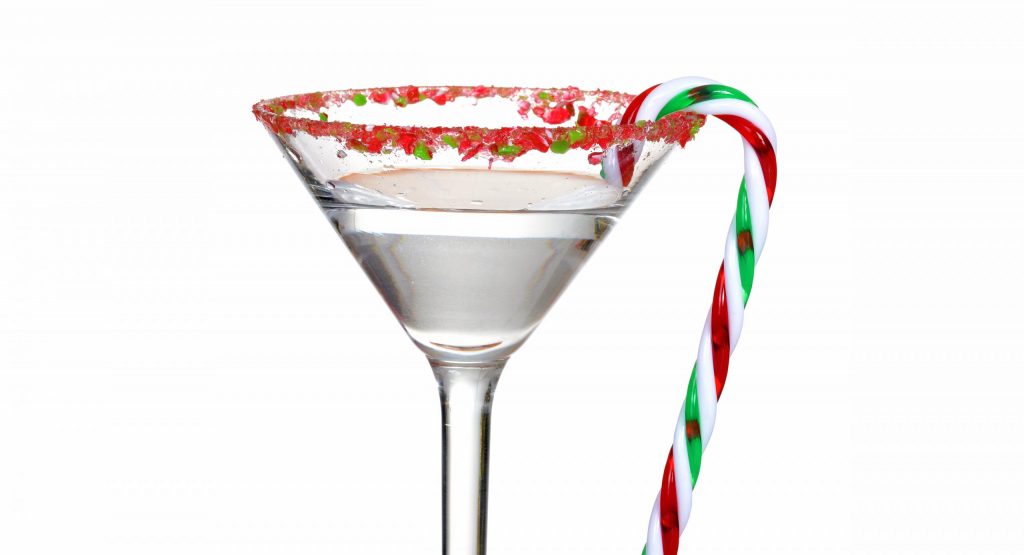 This cocktail drink seems to embody Christmas. Why, just looking at it will spread some holiday cheer to your dinner table thanks to its candy cane garnish that greatly rivals the Jack Frost cocktail.
Christmas Martini is an aesthetically pleasing glass of strong, minty cocktail made of two parts vodka, white creme de menthe, and dry vermouth. As for the rim garnish, we suggest using some crushed candy cane if you like!
Recipe for Inspiration: Christmas Martini
This drink not only looks like winter but it screams Christmas with every inch of its glass! From its strawberry-flavored vodka to its strong mint flavor down to its candy cane garnish, you will be drinking this fabulous cocktail until the clock strikes 12 on Christmas Eve.
Recipe for Inspiration: Candy Cane Cocktail
Hot Toddy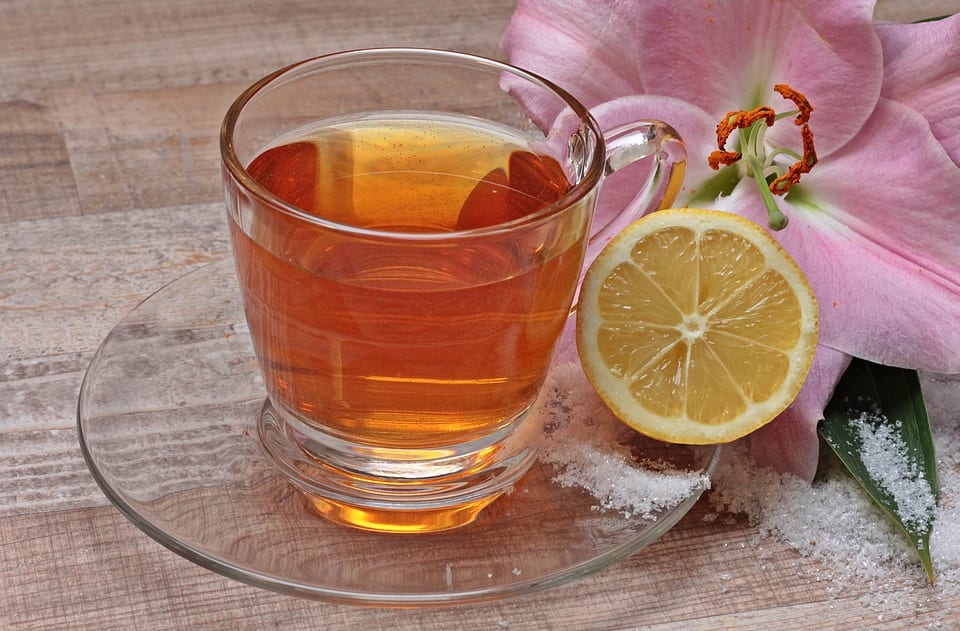 Is the weather too cold for some Jack Frost and White Russian cocktails? Then bring out this classic recipe of warm hot toddy to cozy up near a fireplace. Classic does not always mean difficult. Take this hot toddy cocktail for example. It just needs a couple of ingredients like Irish whiskey, honey, cloves, lemon wedge, and hot water. Another thing we like? It's done in just 10 minutes!
Recipe for Inspiration: Hot Toddy
Peppermint Martinis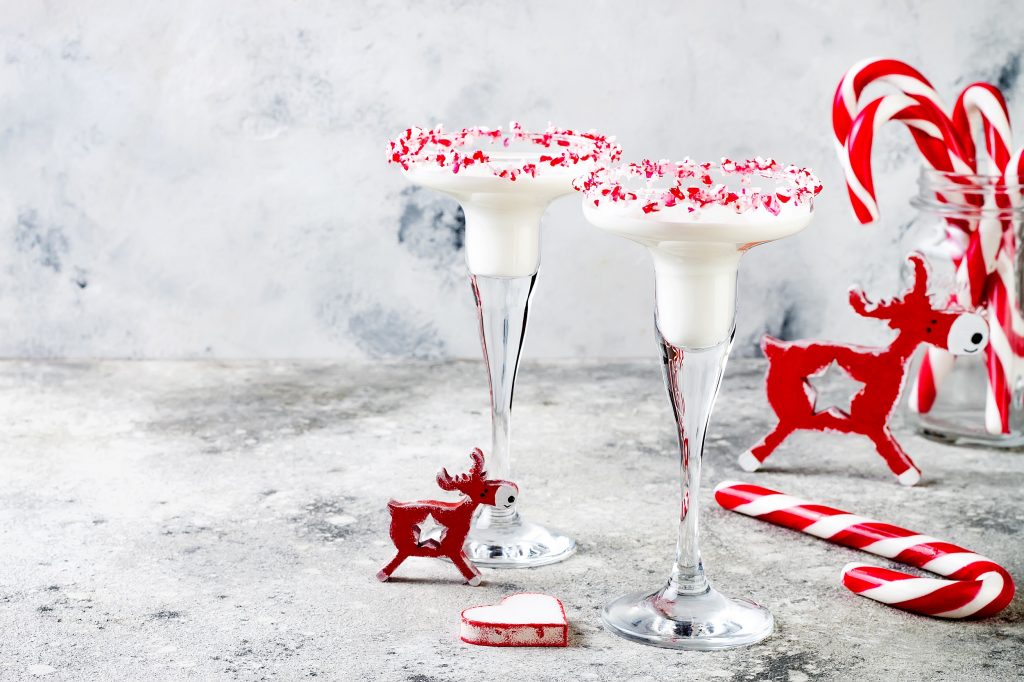 Are you an avid fan of peppermint bark, candy canes, and anything sweet like these chocolate peppermint brownies? You've come to the right place!
Full of decadent ingredients like semi-sweet chocolate chips, white chocolate liqueur, heavy cream, and candy canes, this vodka cocktail pairs well with other peppermint bark treats.
Recipe for Inspiration: Peppermint Martini "Peppermintinis"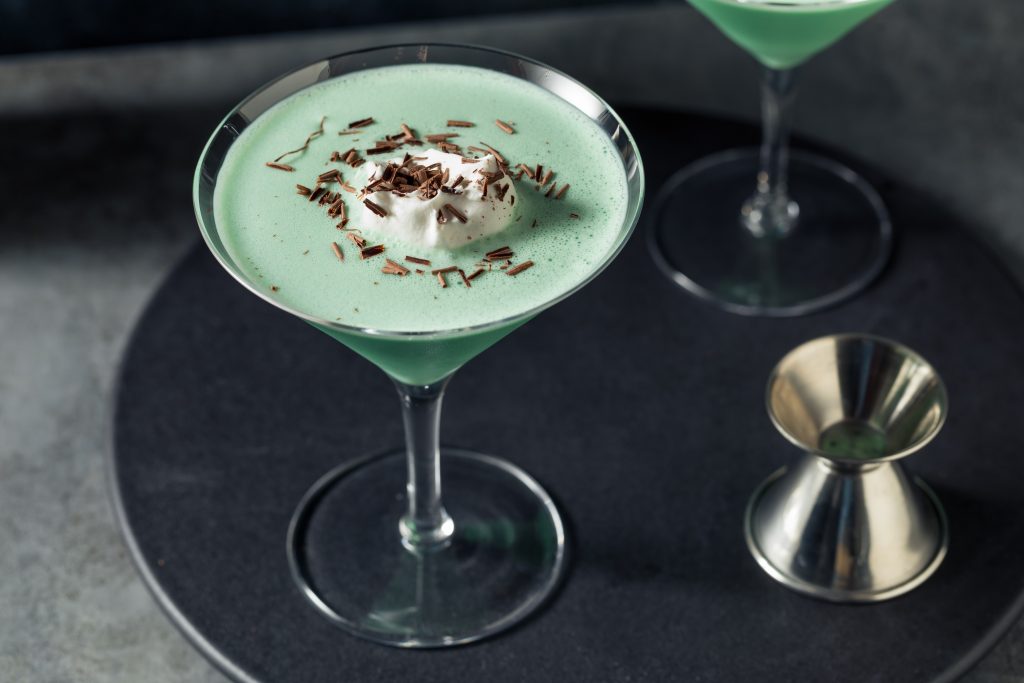 Warning: don't yuck our yum. Mint chocolate lovers, gather up! We didn't think it's possible, but here's a classic cocktail that tastes almost like our favorite mint chocolate ice cream. This one is named Grasshopper and it is made using the minty creme de menthe and heavy cream. For a more festive cocktail, garnish with Reddi Wip and chocolate shavings!
Recipe for Inspiration: Grasshopper Drink Cocktail
White Russian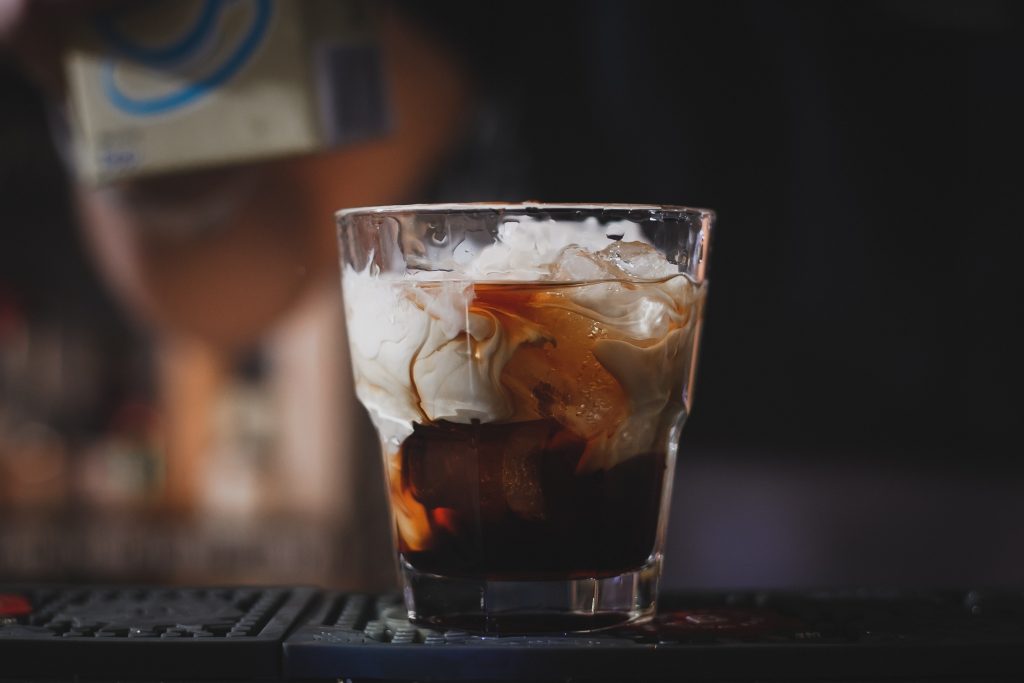 One would think alcohol and coffee don't go together. But you'll be pleasantly surprised that it's actually the opposite. Let's put it like this: liqueur coffee like this White Russian cocktail is the adult version of a milkshake.
So if you're a coffee-lover, then you shouldn't pass up on this surprisingly easy cocktail made of three ingredients: coffee liqueur like Kahlua, vodka, and heavy cream.
Recipe for Inspiration: White Russian
Irish Coffee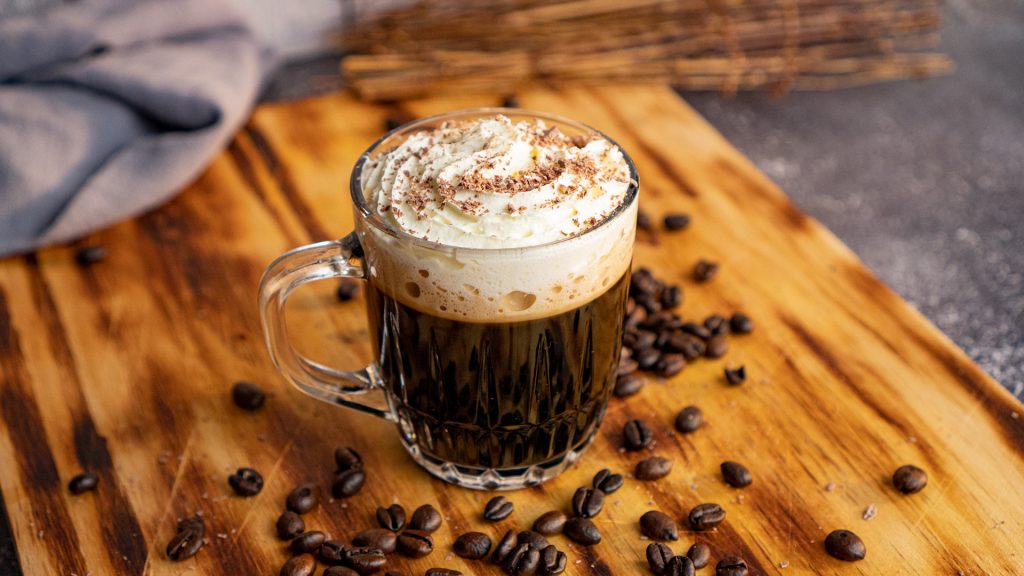 Any chance the hot toddy is not up your alley? Then here's another well-loved cocktail made of piping hot black coffee and Irish whiskey topped with whipped cream.
READ ALSO: Drambuie: All You Need To Know About The Iconic Scotch Whiskey
And just like a true coffee lover, we consider this one of the best winter cocktails to serve during the holidays, but we also love that we can enjoy it year-round.
Recipe for Inspiration: Irish Coffee
Your list of winter cocktails to serve for the holidays is incomplete without this mulled wine recipe. After all, it is a traditional drink during the Christmas season.
Worried that your holiday menu is not up to par? Don't worry! Traditional is always the best. Trust this warm, and comforting drink to spice up your holiday menu. Here, the red and white wine is combined with mulling spices such as star anise, bay leaf, black peppercorns, and ginger. It's called spiced wine for a reason.
Recipe for Inspiration: Mulled Wine
Eggnog Cocktail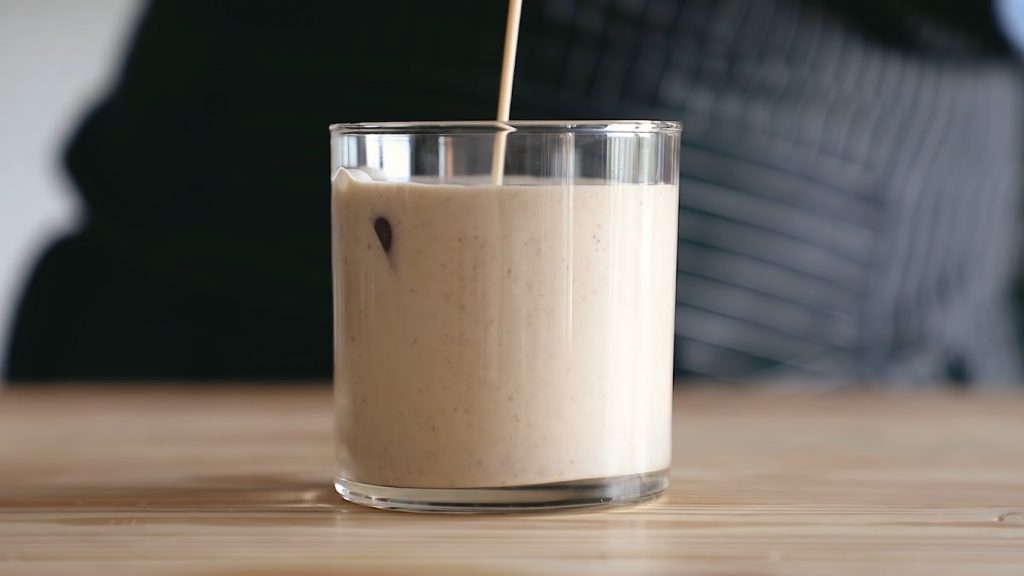 Eggnog, though not strictly seasonal, has been associated with winter holidays that skipping this holiday tradition is like skipping Christmas itself. Here, the traditional eggnog gets a little boozy with the help of whiskey and amaretto liqueur. Spread the holiday cheer at your office potluck with these upgraded eggnog cocktails!
Recipe for Inspiration: Fireball Eggnog
Spiked Hot Chocolate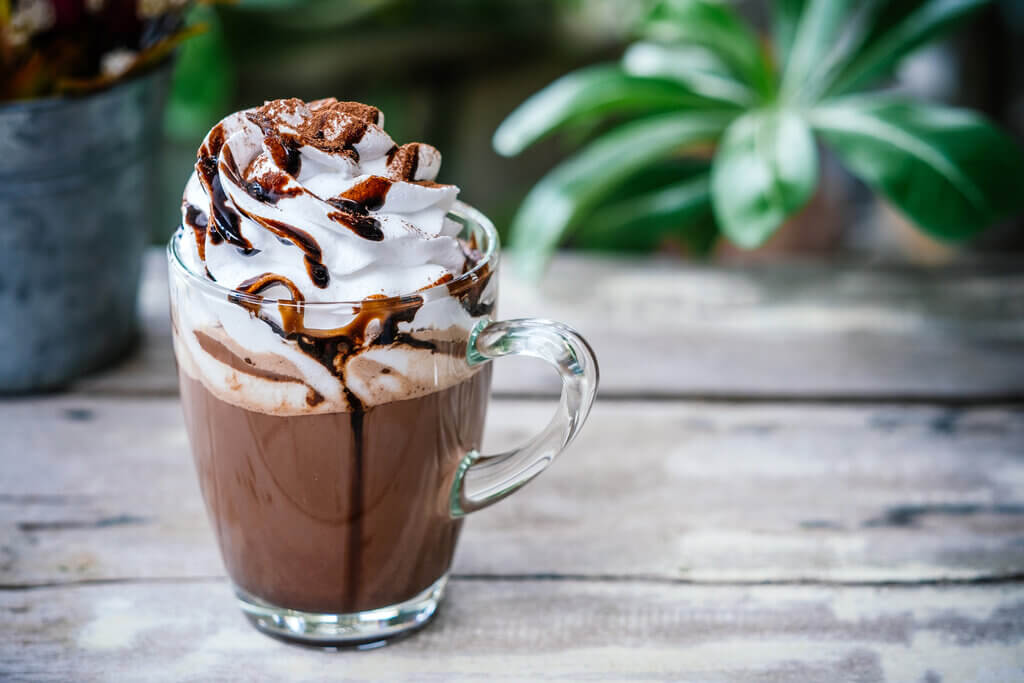 All the flavor of hot chocolate you love with the addition of Baileys Irish Cream for extra cheer during the holidays! Thinking hot chocolate might not be festive enough? Set these worries aside. You can never go wrong with hot chocolate and spiked one at that!
Whether you're cozying up with a warm blanket under a Christmas tree or getting ready for a holiday party, this spiked hot choco is one of the most festive winter cocktails that will not disappoint even the pickiest drinkers.
Recipe for Inspiration: Baileys Hot Chocolate
Hot Buttered Rum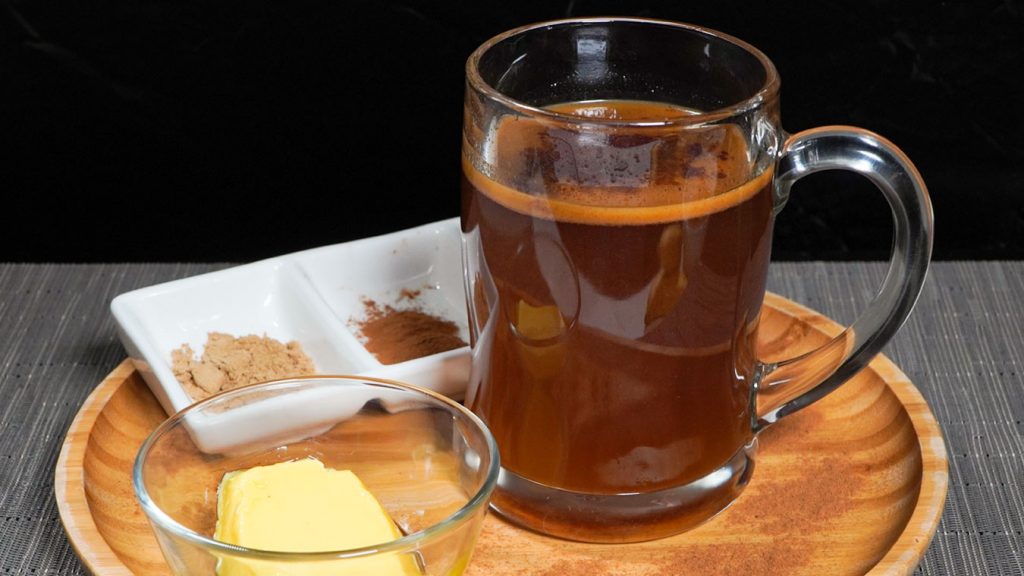 Flavored with unsalted butter, brown sugar, and honey, this spiced rum tastes rich and sweet. Add to that, it also showcases a warm and cozy flavor thanks to spices like ground cinnamon, cayenne, and ginger powder. For that, this comforting drink became one of the favorite winter cocktails to serve during the holiday season.
Recipe for Inspiration: Hot Buttered Rum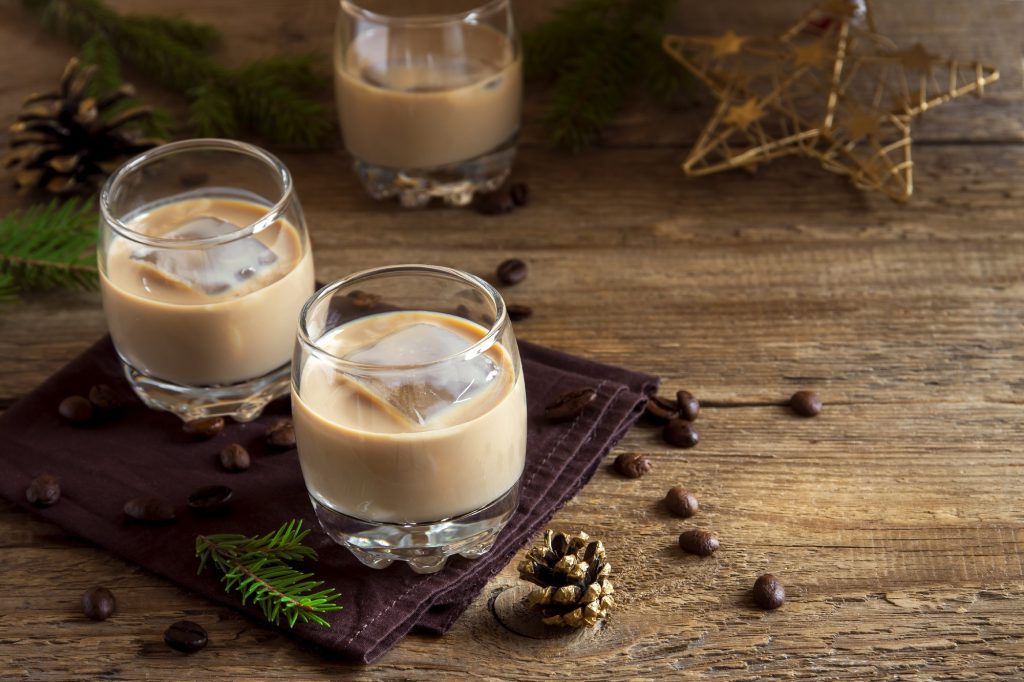 These Irish cream peppermints look absolutely adorable, don't you think? If Jack Frost looks like winter on a glass, this one looks like Christmas!
This Irish Cream Peppermint is a perfect blend of creaminess and peppermint flavor thanks to Baileys Irish Cream and or peppermint schnapps.
Recipe for Inspiration: Irish Cream Peppermint Cocktail
Apple Cocktail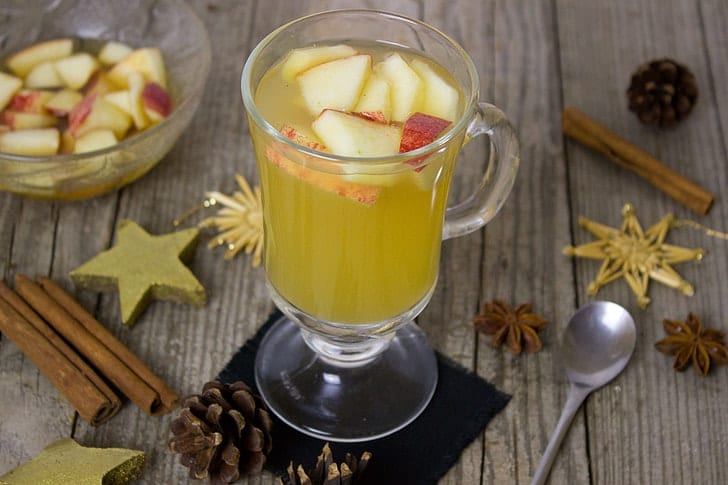 Made of apple brandy, white rum, and grenadine, we bet you think these apple cocktails are strictly for the fall season. But this is one of those cocktails that can warm you from the inside out — perfect for cold seasons. Naturally, we also included it on this list of winter cocktails.
Recipe for Inspiration: Apple Pie Cocktail
Mistletoe Mojito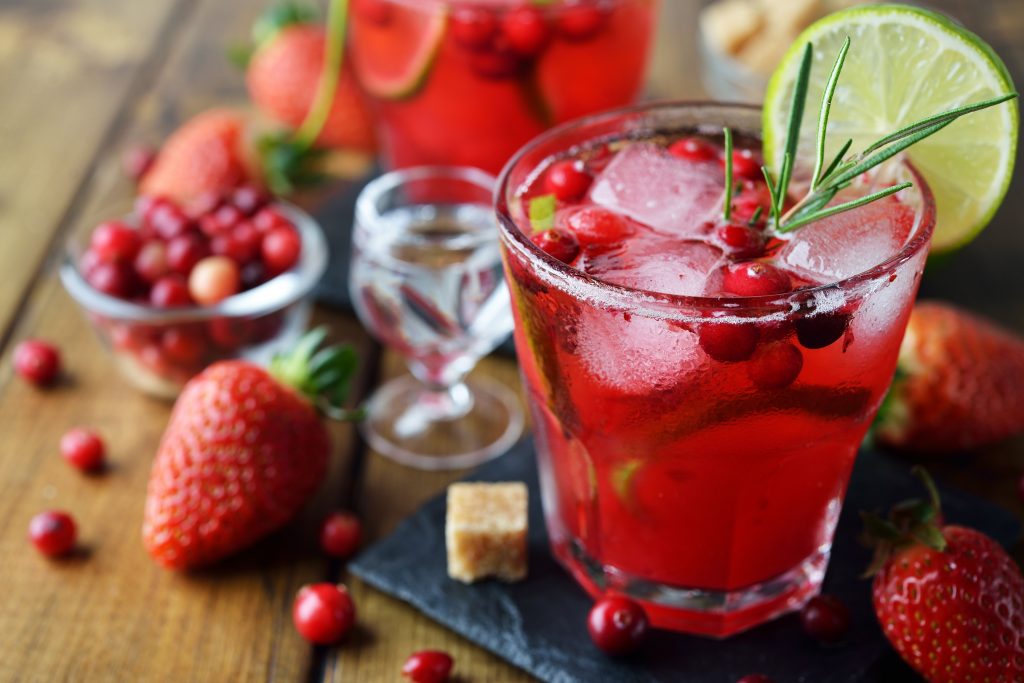 This Mistletoe Mojito is a rum cocktail you can enjoy regardless of the season. It's also a perfect tropical drink judging from its ingredients like lime wedge, mint leaves, and a sprig of mint. But how else can you make this cocktail holiday-worthy? By putting Christmas-colored cranberries, of course! Crush a few pieces, shake with the rest of the ingredients for a Christmas-colored cocktail.
Recipe for Inspiration: Mistletoe Mojito
Baileys Mudslide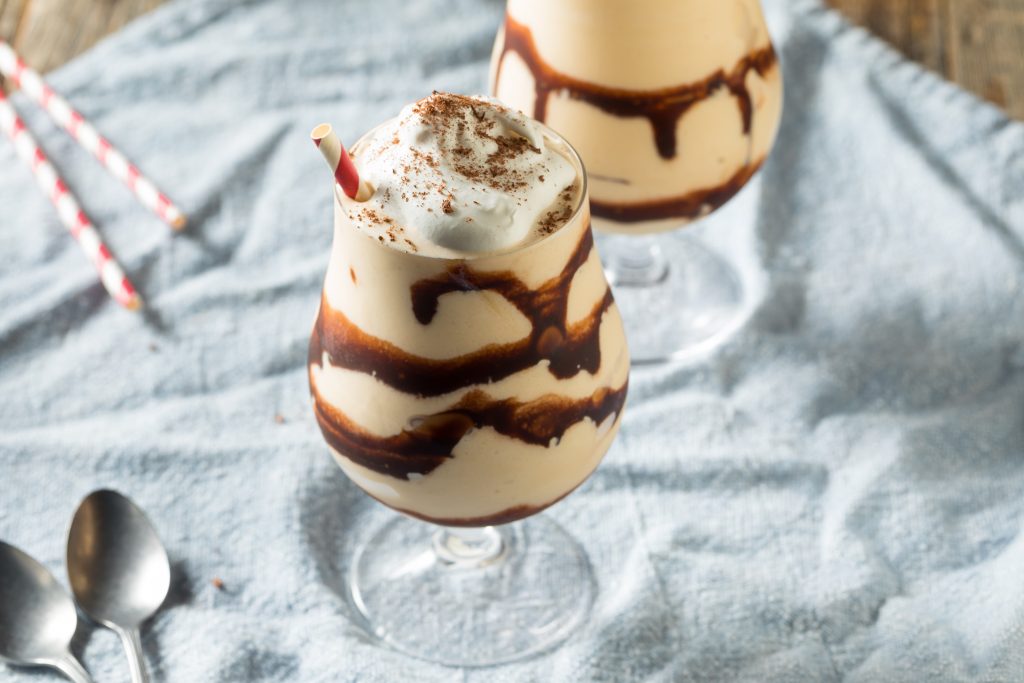 Here, your favorite mudslide cocktail slash dessert is made even more decadent and boozy using Baileys Irish Cream, Smirnoff No. 21 vodka, and chocolate liqueur. Don't forget to drizzle the glass with chocolate syrup for decoration!
Recipe for Inspiration: Baileys Mudslide
Cranberry Mimosa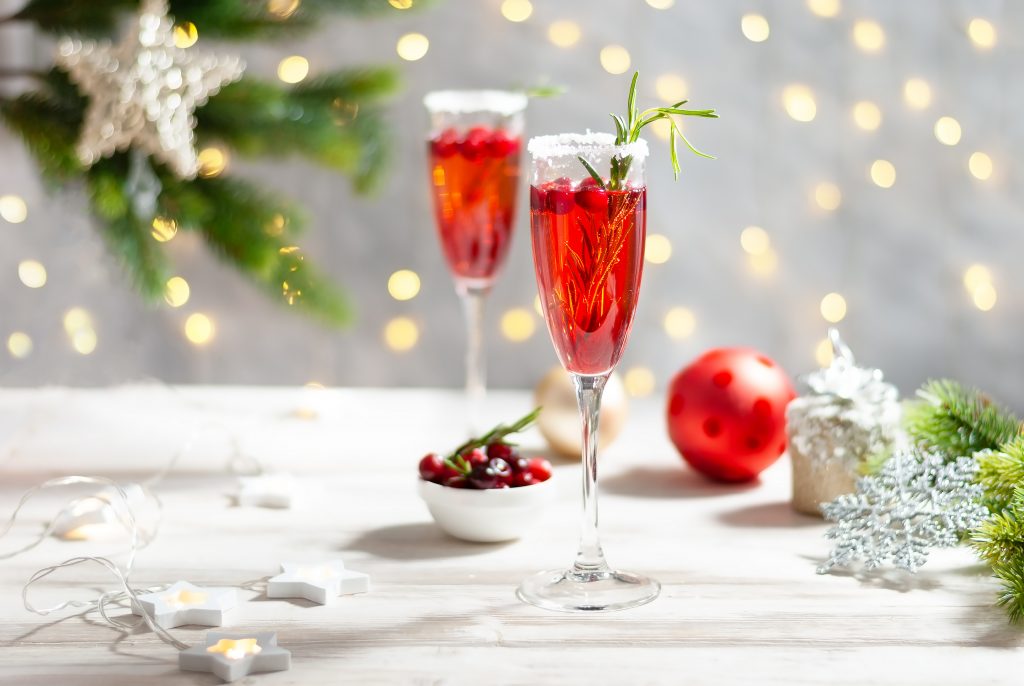 When bright red cranberry juice and zingy champagne are mixed and garnished with a green rosemary sprig, every season will be jolly! Pair it with savory smoked ham and Christmas choirs will be singing their praises for this delectable combo.
Recipe for Inspiration: Cranberry Mimosa
Baileys Espresso Martini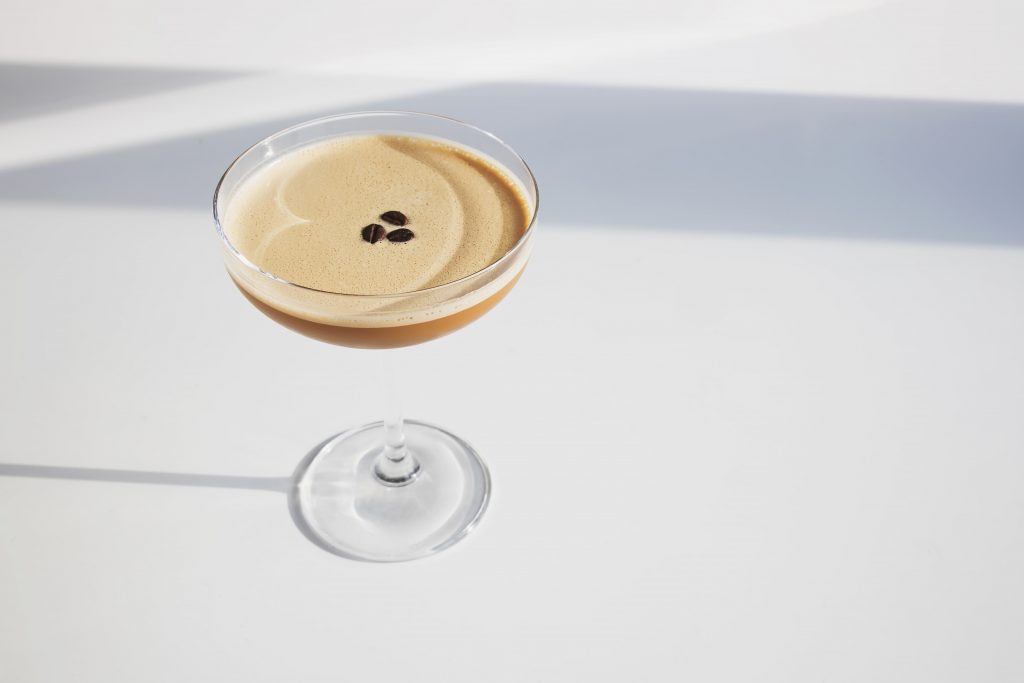 Looking for a dessert, cocktail, and holiday party starter all in one drink? Look no further than this cocktail that blends espresso shots perfectly with a martini! It looks complicated, but can you believe that you only need three simple ingredients such as Baileys Irish Cream, Smirnoff No. 21 Vodka, and cold espresso to make this drink?
Aside from being an excellent dessert and cocktail in one, Espresso Martini is also the perfect drink to keep the holiday cheer until Christmas Day, thanks to the luxurious and potent blend of espresso and vodka.  It may be a cocktail, but like any coffee, you can count on this drink to keep you awake. You bet this is one of the easiest winter cocktails to make at home.
Recipe for Inspiration: Baileys Espresso Martini 
Manhattan Cocktail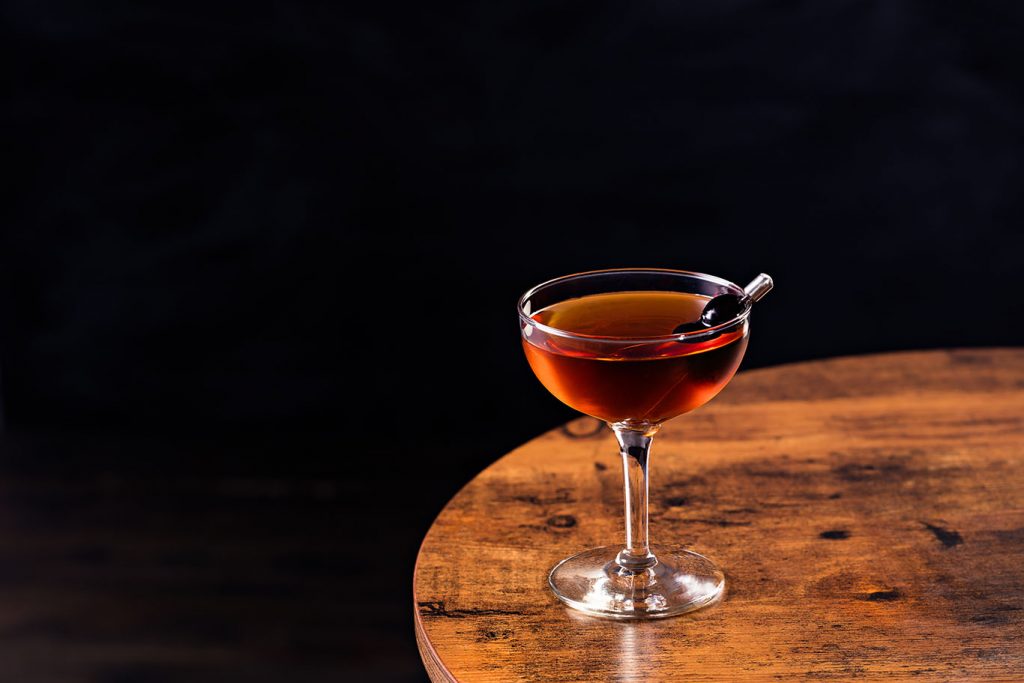 Bring this classic Manhattan cocktail right to your holiday dinner table by mixing rye whiskey, sweet vermouth, and angostura bitters for a flavorful holiday drink! Garnish with cherry for a truly festive cocktail.
Recipe for Inspiration: Best Manhattan Cocktail
Gin Negroni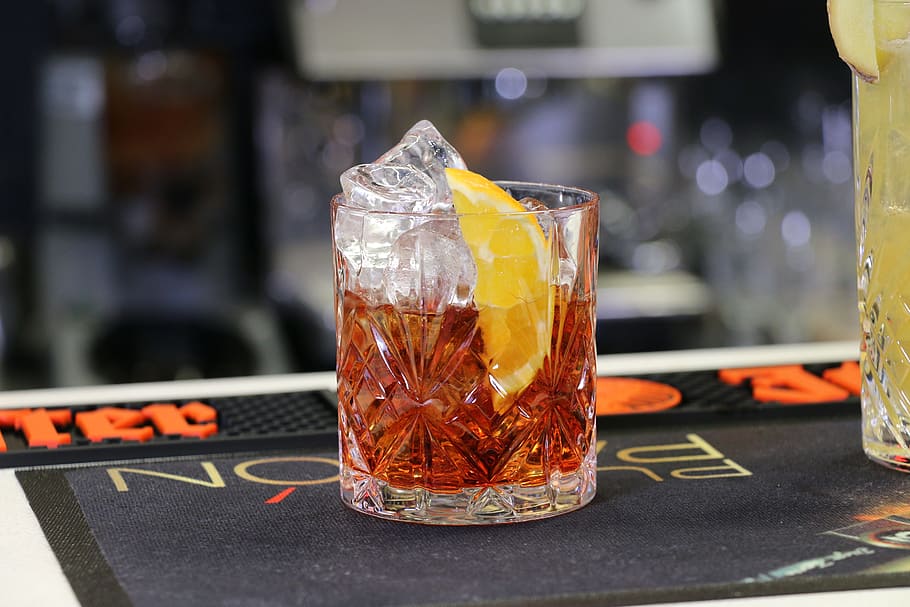 Just starting to mix your own drinks at home? Gin negroni is the perfect cocktail recipe to start. To make gin negroni, you only need to mix equal parts dry gin, Campari, and sweet vermouth. Add two orange peels for garnish and you're done!
Recipe for Inspiration: Gin Negroni
Wassail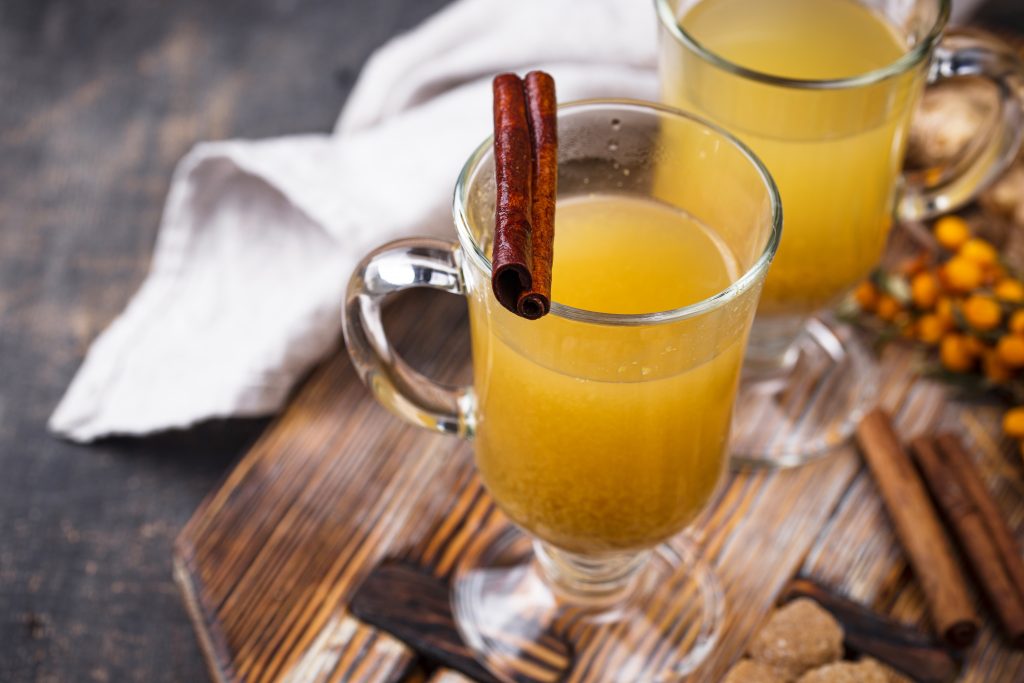 Wassail or hot mulled cider smells and tastes just like Christmas. Considered as a holiday drink, wassail is rich and fruity with just the right amount of spice that warms you on a cold winter night. In our opinion, just what you need to sip on while you count the hours until Christmas Day.
READ ALSO: 23 Fruity Alcoholic Drinks for Your Next Home Party
These winter cocktails take about an hour and five minutes to whip up — a time we can gladly sacrifice for something this rich and comforting.
Recipe for Inspiration: Homemade Wassail
Brandy Alexander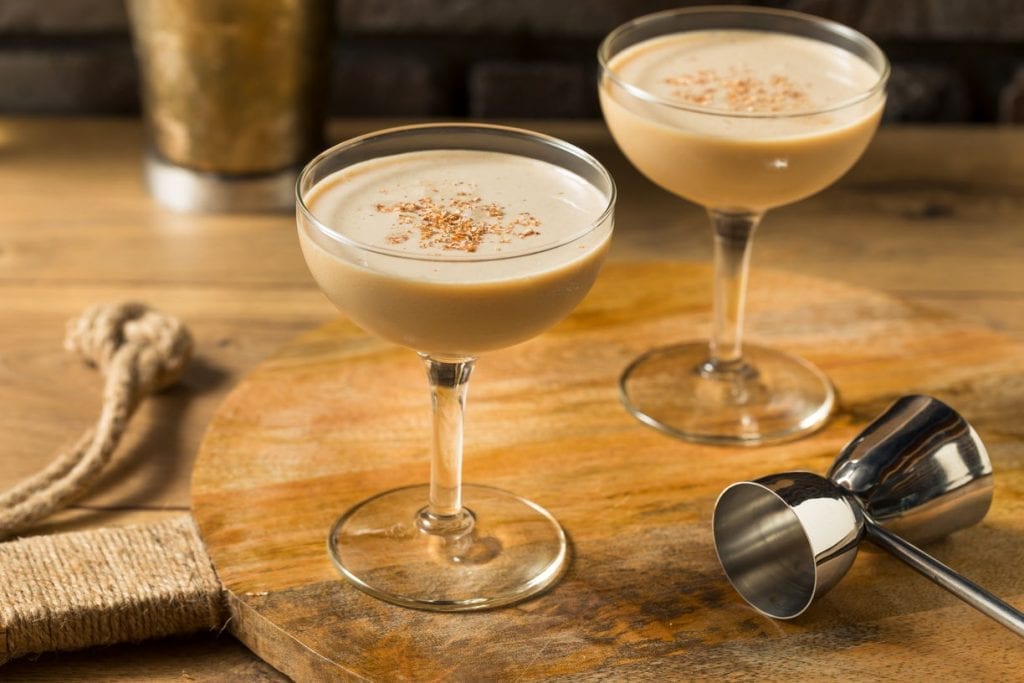 When in doubt, stick to the classics like this brandy alexander made of dark crème de cacao, cream, and nutmeg. That's right! You only need four easy-to-find ingredients for this one.
A classic drink like this pairs well with another timeless dish like a classic creme brulee or even citrus and vanilla desserts like vanilla fudge or vanilla cheesecake.
Recipe for Inspiration: Brandy Alexander
Chocolate Martini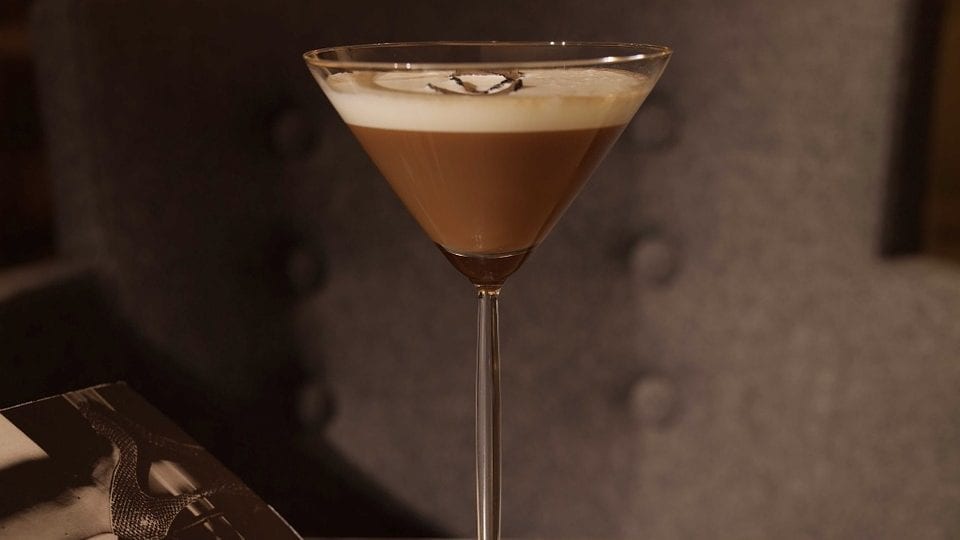 Though not as dense and bittersweet as spiked hot chocolate, this ultimate chocolate martini is just as indulgent as any chocolate drink out there. But with the help of ingredients such as vodka, Godiva chocolate liqueur, white crème de cacao, Baileys Irish Cream, and raspberry liquor, your favorite chocolate alcoholic drink achieves a depth of flavor and comfort you'll love during the holidays.
Recipe for Inspiration: Ultimate Chocolate Martini
Cranberry Martini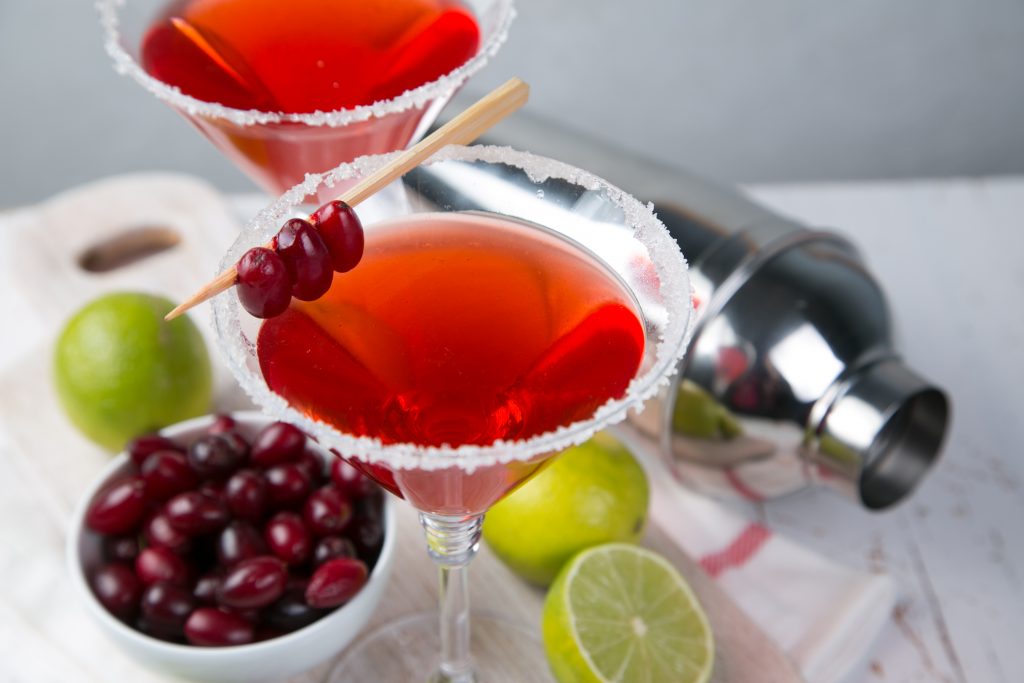 Nowhere near its name does it say Christmas, but one look and it will lift your holiday spirits.  No doubt about that. This drink is just as capable to bring good tidings and good cheers just as the peppermint martinis or Jack Frost did for you. With just a few ingredients such as vodka, Cointreau, cranberry juice cocktail, and lime juice, you'll be able to create a holiday-worthy drink. It's impossible not to love this perfect blend of tasty and boozy ingredients.
Recipe for Inspiration: Crantini (Cranberry Martini)

Pomegranate Mimosa with Hard Cider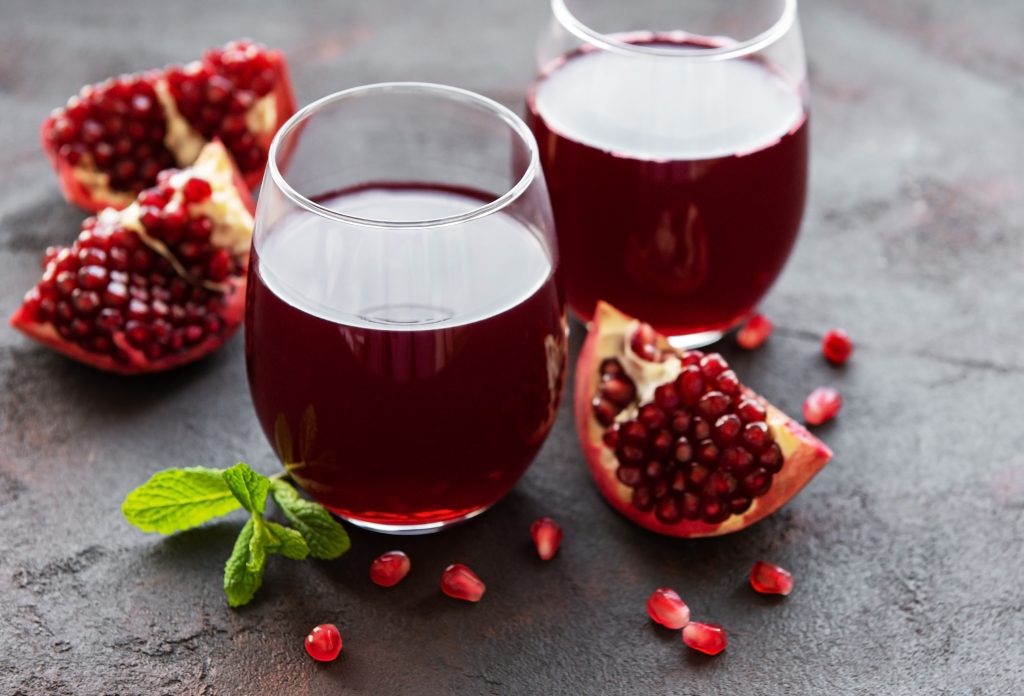 Do you have any pomegranate juice and hard cider lying around your kitchen? Don't be surprised, but you can actually make a pomegranate mimosa with these two ingredients alone. With that in mind, this two-minute cocktail definitely deserves a spot on your list of holiday winter cocktails to make!
Recipe for Inspiration: Pomegranate Mimosa with Hard Cider
Hot Apple Cider with Rum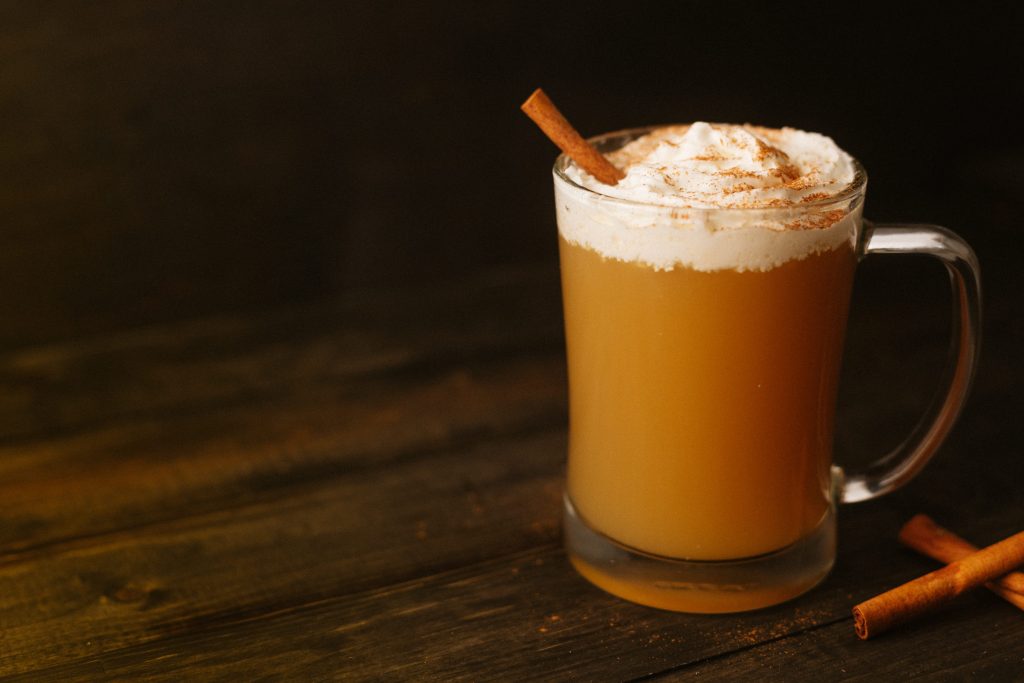 Searching for slightly spiked drinks for a crowd of partygoers? Then, you must be searching for this apple cider spiked with rum. This ten-minute hot butter cider serves eight people. Not to mention, you won't need much tinkering after making it! Guests can help themselves to a pot of warm buttered apple cider cocktail.
Recipe for Inspiration: Hot Buttered Cider with Rum
Cranberry Mule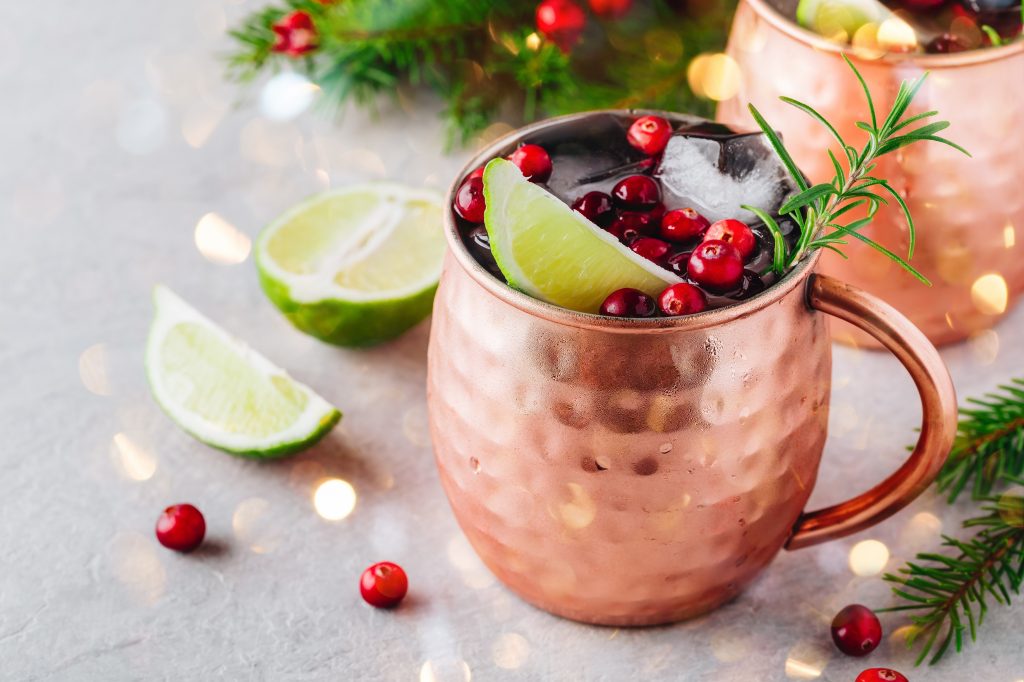 Not feeling the Yuletide cheer yet? Turn the tables around by serving this ruby-red cranberry mule served in copper Moscow mule mugs, not just for decoration (although it definitely adds some Christmas aesthetics) but because it keeps your drinks cold all throughout! Who wants watered-down winter cocktails anyway?
To make this cranberry mule you'll need a couple of ingredients like ginger beer, vodka, fresh lime juice, fresh cranberries. For garnish, you need sprigs of rosemary.
Recipe for Inspiration: Cranberry Mule