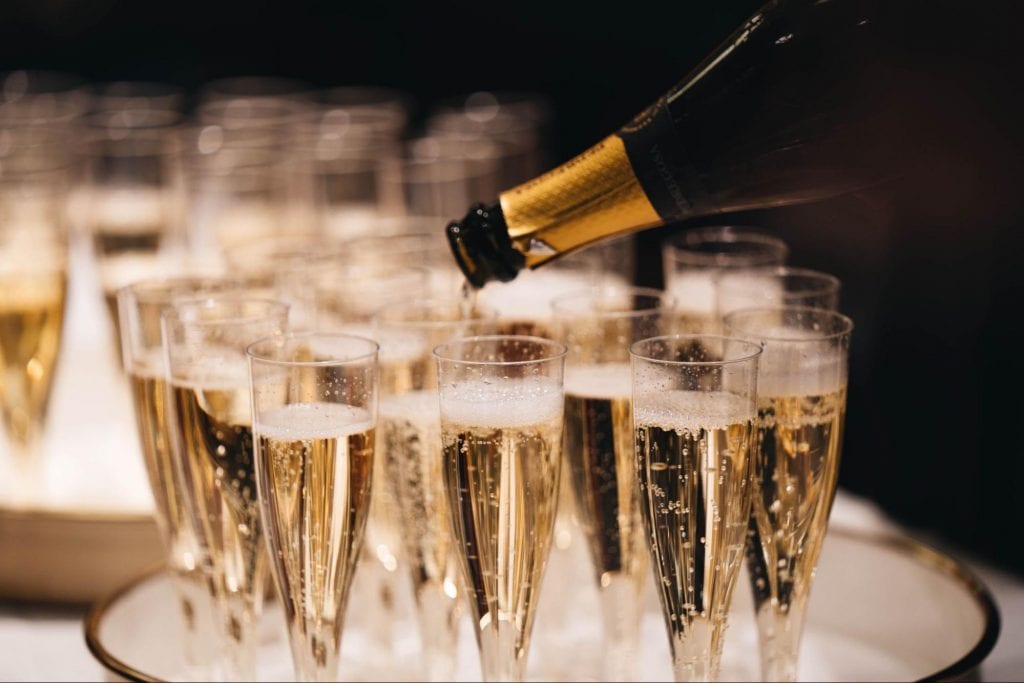 10 Best Champagne Glasses to Buy in 2022
Champagne has always been synonymous with luxury. After all, this sparkling wine is intensively and exclusively produced in the French region from which it hails, so it's a lot more expensive than your regular bottle of vino. A lot of work is put into producing each bottle of this beverage, so it would be a waste to serve it in a glass that won't be able to preserve its special bubbly quality. Good champagne deserves a tasteful vessel, and that is why you need champagne glasses in your home.
This type of drinkware is specially designed to keep your vintage brut or champagne cocktail sparkling for a longer period of time. Continue reading to discover our top picks for the best champagne glasses to get this year. We've also put together a short guide to help you choose the best one. 
Our Favorite Champagne Glasses at a Glance
10 Champagne Glasses for Your Home Bar
Choosing the best champagne glasses can be quite confusing, especially since there are plenty of stemware options available in the market.
We narrowed down the choices to 10 by carefully considering a few key factors, including brand reputation, product specifications, and overall customer reviews to make sure that each of these featured products would be able to cater to different needs.
Feel free to browse this section for a more in-depth description of our top picks!
READ ALSO: 12 Best Stemless Wine Glasses for Your Favorite Drink
How to Choose the Right Champagne Glasses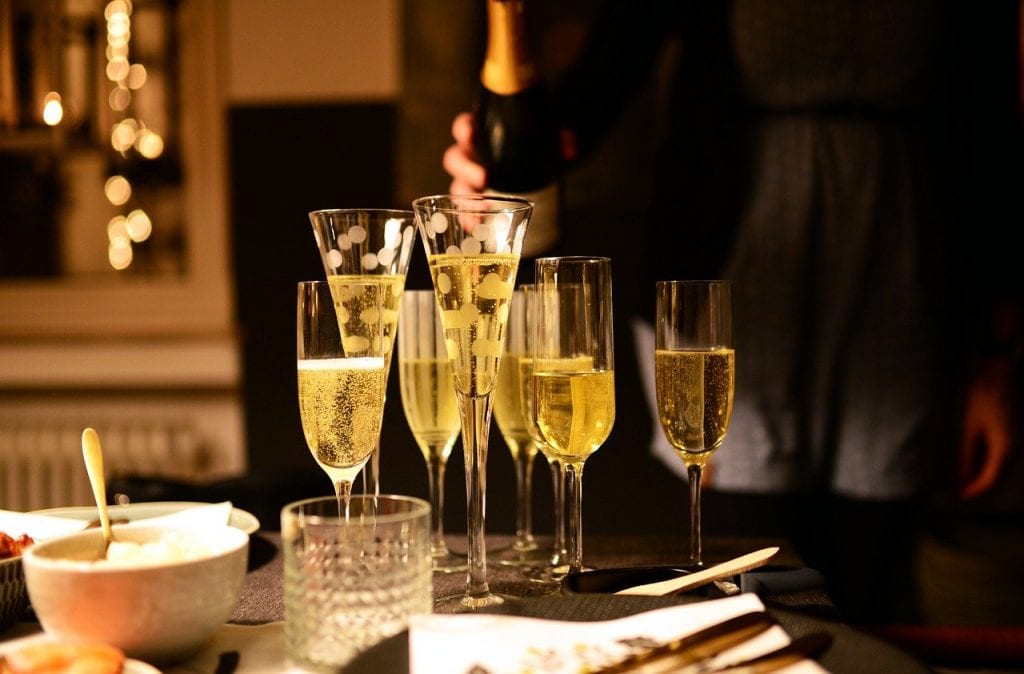 You might have noticed that there are different types of champagne glasses, so choosing just one may not be as easy. Here are some factors you can consider to help you pick the right kind:
Style or Shape
The style or shape of a piece of drinkware tends to influence how you experience alcoholic drinks. The proper champagne glass should be able to preserve as many bubbles as possible, which is why traditional champagne flutes have narrow, elongated bowls. The coupe champagne glass is another famous style. Compared to flute glassware, it comes with a wide and shallow bowl. This may not be as ideal for maintaining carbonation, but you can stack it together to make a grand centerpiece for your party. Tulip-shaped glasses are also a viable option, as it's narrow enough and its flared body will give you a better aromatic experience. For casual get-togethers, stemless variants are ideal. 
You can get these in a timeless glass design, or you can go for assorted, unique, or custom champagne glasses for your wedding, mardi gras, and other special events. Engraved champagne glasses are also a good personalized choice.
READ ALSO: 14 Types of Sweet Red Wine Perfect for Special Occasions
Material
Crystal is a popular material because it's light, thin, and brilliant — perfect for clinking champagne glasses. Soda-lime glass is more durable, although it's thicker and it may not feel as refined. For large gatherings and outdoor activities, plastic champagne glasses will be a more convenient choice because they are easy to carry, shatterproof, and disposable.
Price
If you have the means, then it's a good idea to splurge a bit more for better quality. On the other hand, it's totally understandable (and practical) to go for cheaper ones if you have to buy large quantities of new year's, wedding, or bridesmaids champagne glasses in bulk. 
READ ALSO: Wine Opener Guide: 12 Best Types For Your Home Bar
Maintenance
Some champagne glasses on Amazon are dishwasher safe, while others are strictly handwash only. You may also choose disposable ones if you'll be catering to a large number of people.