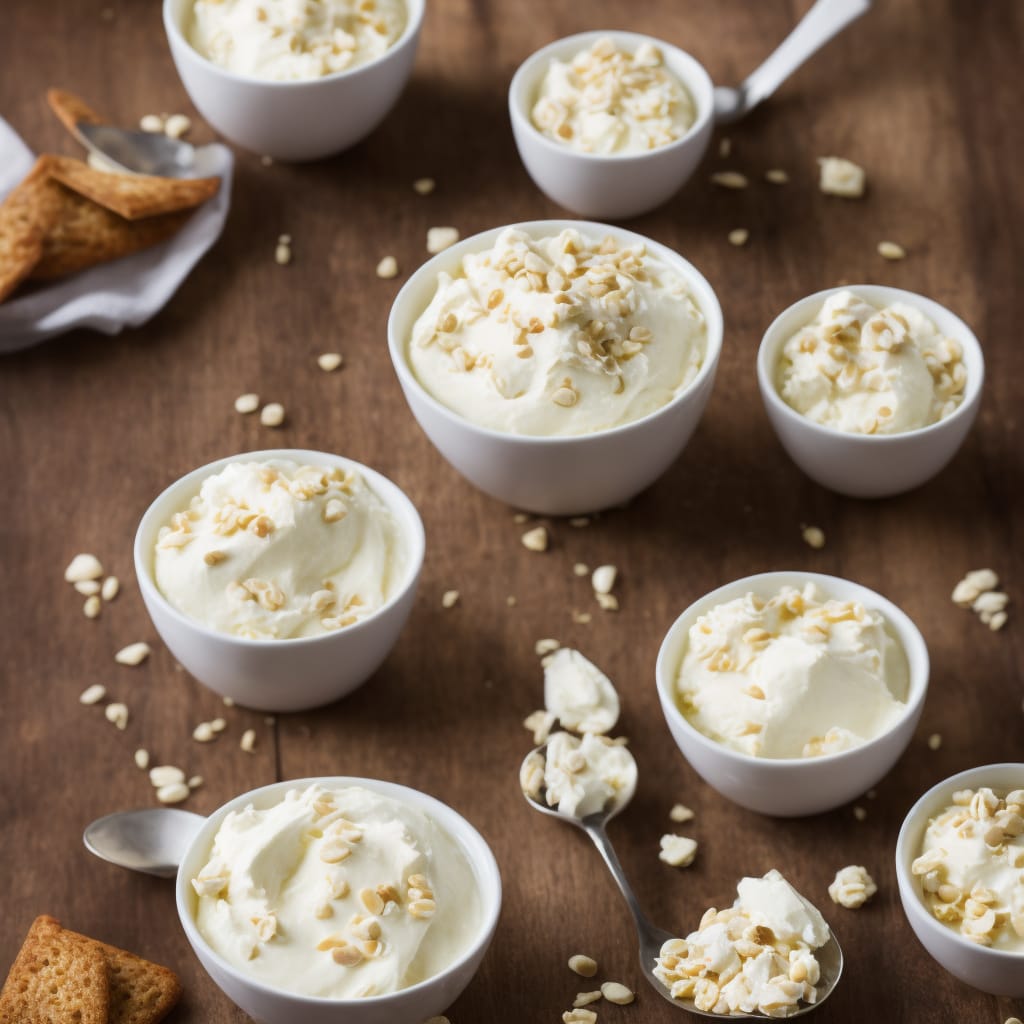 Homemade Yogurt in the Oven Recipe
How To Make Homemade Yogurt in the Oven
Want something a little more on the light and healthy side of desserts? Go for these yogurt recipes to create a dessert that's easy to whip up and is delicious right down to the last bite. Chill at home with your homemade yogurt.
Ingredients
4 cups of milk
2 tablespoons of plain yogurt (as a starter)
Instructions
Preheat the oven to 180°F (80°C).

Heat the milk in a saucepan over medium heat until it reaches 180°F (80°C), stirring occasionally.

Remove the milk from the heat and let it cool to 115°F (46°C).

In a small bowl, mix 2 tablespoons of plain yogurt with a small amount of the warm milk to create a smooth paste.

Add the yogurt mixture to the rest of the warm milk and stir well.

Pour the mixture into oven-safe jars or containers, making sure they are covered.

Place the jars or containers in the preheated oven and turn off the heat.

Leave the yogurt undisturbed in the oven for 8 hours or overnight.

After the incubation period, remove the jars from the oven and refrigerate for at least 4 hours before serving.

Serve the homemade yogurt chilled and enjoy!
Nutrition
Calories :

160kcal

Total Fat :

8g

Saturated Fat :

5g

Cholesterol :

25mg

Sodium :

110mg

Total Carbohydrates :

12g

Sugar :

12g

Protein :

8g