Leaves turning crimson, the cold breeze rushing in, and all the tasty Thanksgiving meals are a few of the many reasons we love the autumn season. But what makes autumn even better is that it's officially pumpkin season! And what's the best way of opening pumpkin season? With a refreshing and creamy Pumpkin Pie Smoothie!
Other than our Double Layer Pumpkin Pie Recipe, our Pumpkin Pie Smoothie Recipe is one of the easiest fall smoothies you can make! Tempted by these delicious pumpkin pie recipes? Gather your ingredients as you'll probably make this smoothie for a pre-pumpkin pie treat in the morning before the much-awaited thanksgiving dinner!
What is Pumpkin Spice?
One of the many great mysteries of autumn is the abundant supply of pumpkin spice. Once the leaves start to change color, most restaurants offer pumpkin spice-filled food and drinks. 
One of the most iconic pumpkin spice drinks and a popular Thanksgiving drink is the Starbucks Pumpkin Spice Latte. Once autumn comes in, the popular pumpkin pie spice latte is easily seen on the Coffee giant's menu. But the main question is, what is pumpkin spice?
Pumpkin Pie Spice, or more popularly known as Pumpkin Spice is a blend of different spices. It's made out of ground cinnamon, ground cloves, and ground ginger. You might have all these ground spices in your pantry. So if you're worried you don't have pumpkin spice on your spice drawer for this recipe, looking for a pumpkin pie spice substitute won't be necessary since you have your own pumpkin pie spice recipe! 
Now you don't have to reach out for a pumpkin spice on your next grocery run to make your delectable pumpkin cookies. Ready to dive into our Pumpkin Spice Smoothie Recipe to go with your pumpkin spice cookies? Or are you still looking for more pumpkin spice filled treats for your Thanksgiving menu? Check out our Pumpkin Cake with Cinnamon Cream Cheese Frosting Recipe, the perfect afternoon snack to pair with your pumpkin pie smoothie.
Making Your Own Pumpkin Pie Smoothie
This Pumpkin Smoothie Recipe is the quickest smoothie you can make this fall. Your guests will love it too once you serve it as a Thanksgiving drink! Like most pumpkin refreshments, we're adding pumpkin to our pumpkin smoothie recipe as this contributes to the authentic pumpkin taste of the drink. To achieve that sweet pumpkin taste, we're using one can of chilled pumpkin.
We're combining canned pumpkin puree with creamy evaporated milk, slightly sour vanilla yogurt, and granulated sugar in the blender. Don't forget the pumpkin pie spice for an added earthy taste to our pumpkin pie smoothie. Keep it in the blender until it reaches the desired texture and smoothness.
And to make it even delectable, we're topping our pumpkin pie smoothie with whipped cream for added creaminess. This pumpkin pie smoothie tastes so good, your kids might want a glass of their own. Serve this in the morning along with our easy Pumpkin Pecan Pancakes Recipe to boost everyone's energy!
Tips In Making Pumpkin Pie Smoothie and Must-Try Variations
One of the perks of making your own pumpkin spice smoothie is you can add your own healthy twist to your drink. This pumpkin pie spice smoothie is healthy as it is. But if you're looking for more healthy alternatives, you can use almond milk instead of the usual evaporated milk. 
Almond milk has a hint of sweetness and adds a nutty taste to our healthy pumpkin pie smoothie recipe. If that got you wondering, we've got a Banana Almond Flax Smoothie Recipe if you want to switch up your morning smoothie.
Our 10-minute Peach and Oat Breakfast Smoothie Recipe might also be the perfect spring-themed smoothie drink for your post-workout session. The sweet peaches, creamy yogurt, and tasty oats will also keep you full until lunch.
You can also make this pumpkin pie smoothie as your designated fall pre-exercise drink by adding a scoop of vanilla protein powder. Looking for a coffee protein drink? Our Coffee Protein Smoothie Recipe will give you your needed energy boost while having a shot of extra protein. And if you love berries on your protein drink, our Reagan Protein Drink Recipe might be the drink for you.  
You can also have this healthy pumpkin pie smoothie in a bowl just like our Berry Banana Smoothie Bowl Recipe. Turn it into a smoothie bowl by simply adding frozen berries, granola with nuts, and serve it in a bowl. This pumpkin pie smoothie bowl will definitely be the perfect summer treat to brighten up an autumn brunch! 
Now, you have your own version of a healthy pumpkin spice protein shake and different variations of pre-Thanksgiving feast smoothies!
Pumpkin Pie Smoothie Recipe Video
How To Make Pumpkin Pie Smoothie
This sweet and starchy-sweet Pumpkin Pie Smoothie will be your go-to fall drink. Perfect to start your mornings or to serve to your guests with fall pastries.
Ingredients
15

oz

pumpkin puree,

(1 can), chilled

12

oz

evaporated milk,

(1 can), chilled

8

oz

yogurt of your choice,

preferably vanilla flavored

¼

cup

granulated sugar

¼

tsp

pumpkin pie spice
To Serve:
whipped cream

pumpkin pie spice
Instructions
Combine all the ingredients for the pumpkin pie spice and set aside.

Combine the pumpkin puree, evaporated milk, yogurt, sugar, and pumpkin pie spice in a blender; cover and blend until the mixture is smooth.

Top with ¼ cup of whipped cream and sprinkle with ¼ teaspoon of pumpkin pie spice.

Serve and enjoy this smoothie with your favorite fall pastries!
Recipe Notes
To make the most out of your healthy pumpkin pie smoothie, replace the granulated sugar with honey or sugar substitutes like stevia.

 A serving of this Pumpkin Pie Smoothie fills 1 ¾ cups of a glass each, which means you can still enjoy this pumpkin smoothie with your guests or enjoy another glass at night!
Nutrition
Calcium:

424mg

Calories:

312kcal

Carbohydrates:

43g

Cholesterol:

43mg

Fat:

11g

Fiber:

4g

Iron:

2mg

Potassium:

753mg

Protein:

12g

Saturated Fat:

7g

Sodium:

162mg

Sugar:

36g

Vitamin A:

22406IU

Vitamin C:

8mg
Nutrition Disclaimer
Commonly Asked Questions
Can you make a smoothie the night before?
Yes! If you're rising up early or just simply don't have the energy to make your smoothie, you can make it the night before and pour it into a freezer-safe container. Keeping it in your fridge can help it last for a day. Ready for your smoothie? Take it out of your fridge, leave it out for an hour or until it's smooth again. Now you have a chilled smoothie!

Is Pumpkin Spice good for you?
As the saying goes, everything is good but in moderation. The spices that make up a pumpkin spice are actually good for your health. Cloves have eugenol which helps reduce pain and kill bacteria. Cinnamon is an anti-inflammatory so it helps in easing muscle pain and stiffness throughout your body. Ginger is a well-known anti-inflammatory and stimulant which helps blood flow.
How do you make pumpkin puree from scratch?
Homemade pumpkin puree can give your pumpkin smoothie a silkier and smoother texture. To make your own pumpkin puree, simply cut your peeled pumpkin into smaller sizes. Bring a pot of water to a boil. Place the pumpkin in a steamer or metal colander and put it over the boiling water. Cover and let it steam for about 50 minutes over medium heat or until it's tender when pierced with fork or knife. Puree the pumpkin in a food processor, hand blender, or by hand using a potato masher or fork. Once it's reached your desired texture, let it cool and proceed with the recipe.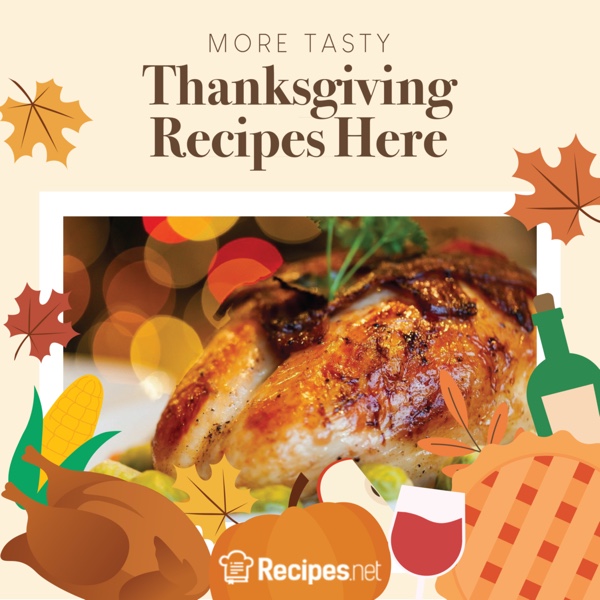 Conclusion
Thanksgiving is one of the pumpkin spice-filled holidays. Make yourself a glass of this pumpkin spice smoothie for a Pre-Thanksgiving refreshment or when you're suddenly craving a delicious slice of Pumpkin Pie.