A moist and sweet addition to your recipe repertoire, this French Granny Lemon Yogurt cake dates all the way back to when measuring cups were nothing but jars. You might be wondering about the name, French Granny. It is literally named Granny cake in France, Gâteaux De Mamie. They are the French version of pound cakes, with the addition of the yogurt providing a moist yet texture. This whimsically named cake has a fun history related to its namesake. In the past, French Grandmothers used to make lemon yogurt cakes by measuring their ingredients using a yogurt jar. Nowadays, the jars are still present in France, but so are proper tools for measuring. 
Lemon yogurt cake is quite easy to make and great for reusing lemon zests you're planning to throw out. While most people would toss lemon peels in the trash bins, they actually carry antioxidants and have high nutritional value. The tangy addition of lemons as well as yogurt prevents a dessert from becoming saccharine. They are the perfect balance to any sweet dish. As a matter of fact, yogurt is the key ingredient for a  moist yet airy cake that you will never get sick of eating. The creaminess of yogurt serves to give moisture and its acidity also helps the cake swell and rise. The end result is a fluffy lemon yogurt cake that would instantly melt in your mouth. Besides being a lovely dessert, its tart taste makes it ideal for breakfast as well.
Lemon is a highly versatile ingredient that is not only ideal for desserts. It can be used for main courses as well. You can use the rest of your lemons by trying our Broiled Lemon Fish Fillet recipe that's best for lunch or dinner. Lemon is a real lifesaver when you're out of ideas to cook. Apart from its health benefits, the tart and tangy taste help subdue the taste of any overpowering dish. So, grab your whisk and let's start baking!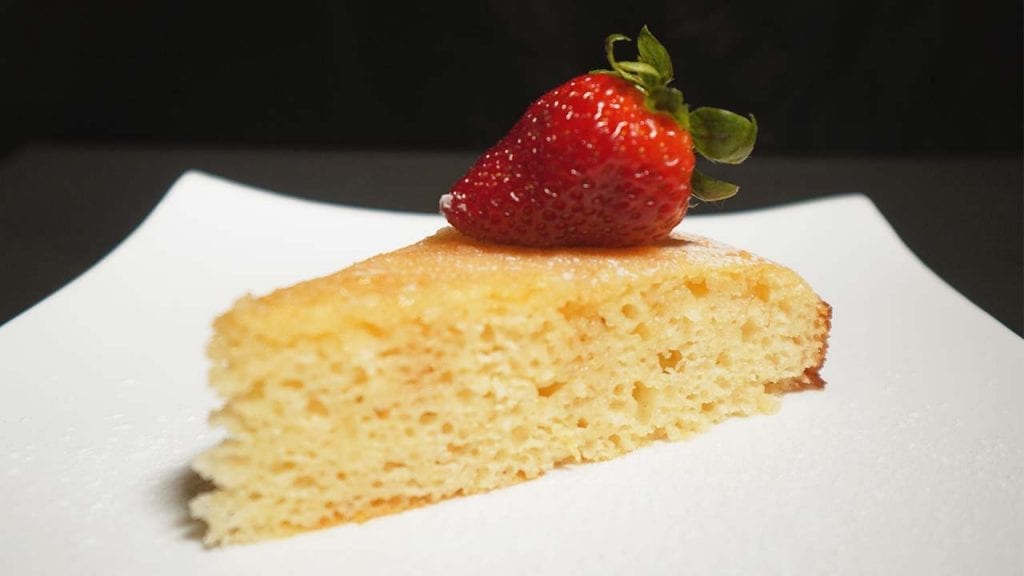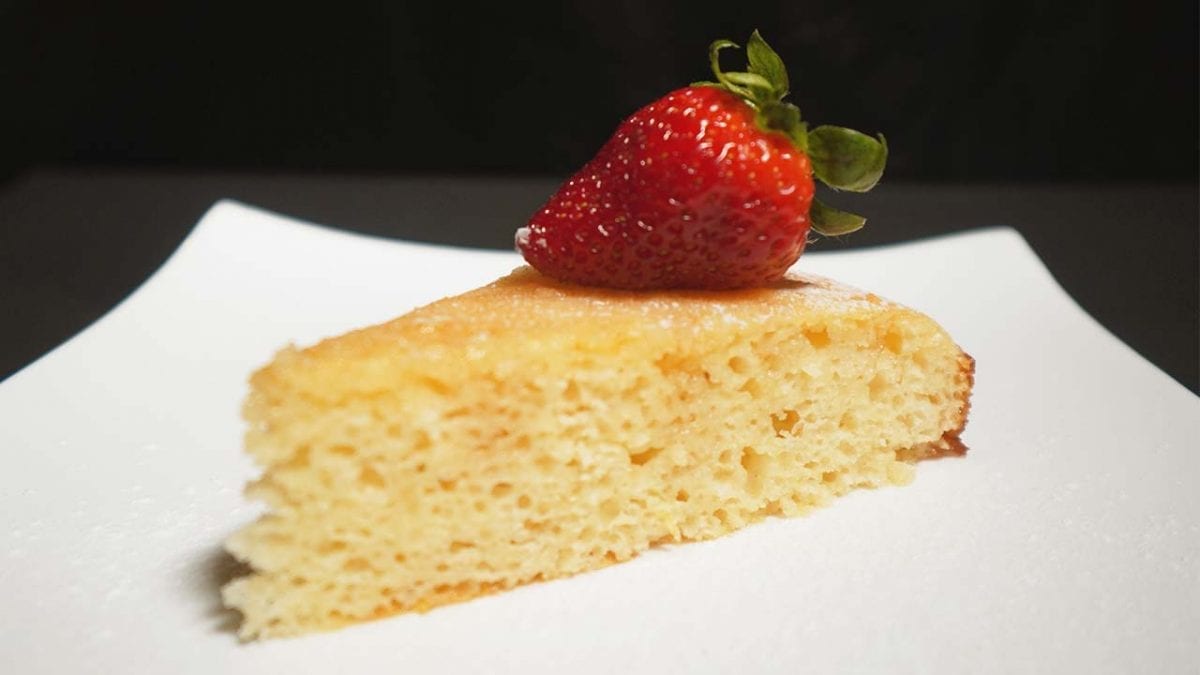 French Granny Lemon Yogurt Cake Recipe
How To Make French Granny Lemon Yogurt Cake
Lemon yogurt cake is a sweet and moist recipe you can simply make at home. You won't need fancy tools to whip up this scrumptious dessert.
Ingredients
1 ½

cups

all-purpose flour

2

tsp

baking powder

½

tsp

salt

1

cup

sugar

¼

cup

apple cider vinegar

½

tsp

vanilla extract

2

tsp

lemon zest,

grated

1

cup

whole milk yogurt

confectioner's sugar,

for garnish

strawberries,

for garnish
Instructions
Preheat the oven to 350 degrees F.

Line a non-stick cake pan with parchment paper, and set aside.

Sift the flour, baking powder, and salt into a bowl.

In another bowl, combine sugar, apple cider vinegar, vanilla extract, lemon zest, eggs, and yogurt. Mix well.

Pour the wet mixture into the dry mixture. Mix until smooth and well combined.

Pour the batter into the prepared cake pan and bake for 30 minutes.

Sprinkle confectioner's sugar over the cake and top with strawberries. Slice and serve!
Nutrition
Sugar:

27g

:

Calcium:

108mg

Calories:

204kcal

Carbohydrates:

45g

Cholesterol:

4mg

Fat:

1g

Fiber:

1g

Iron:

1mg

Potassium:

78mg

Protein:

3g

Saturated Fat:

1g

Sodium:

282mg

Vitamin A:

30IU

Vitamin C:

1mg
Nutrition Disclaimer
Commonly Asked Questions
Apart from whole milk yogurt, what type of yogurt can I use?
You can use any yogurt you have on hand whether it be greek yogurt or low-fat yogurt. In fact, you can also substitute it with sour cream without altering the texture. Either way, the lemon yogurt cake would still be delicious and the consistency remains light and moist.
Am I allowed to substitute lemon zest with lemon juice?
We recommend that you stick with lemon zest. Using lemon juice would change the consistency of your cake because you're adding too much liquid and it might react to the baking powder.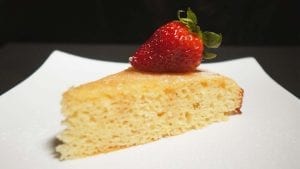 Conclusion
This French Granny Lemon Yogurt Cake will be a favorite in any gathering. It breaks away from the usual crisp lemon bars and tarts, providing a moister and softer cake. The tangy flavors of lemon and yogurt balance out the sweetness of the pound cake. While some versions would ask to make a glaze, the traditional style is delicious as it is. All you need are some strawberries and a dusting of confectioner's sugar.