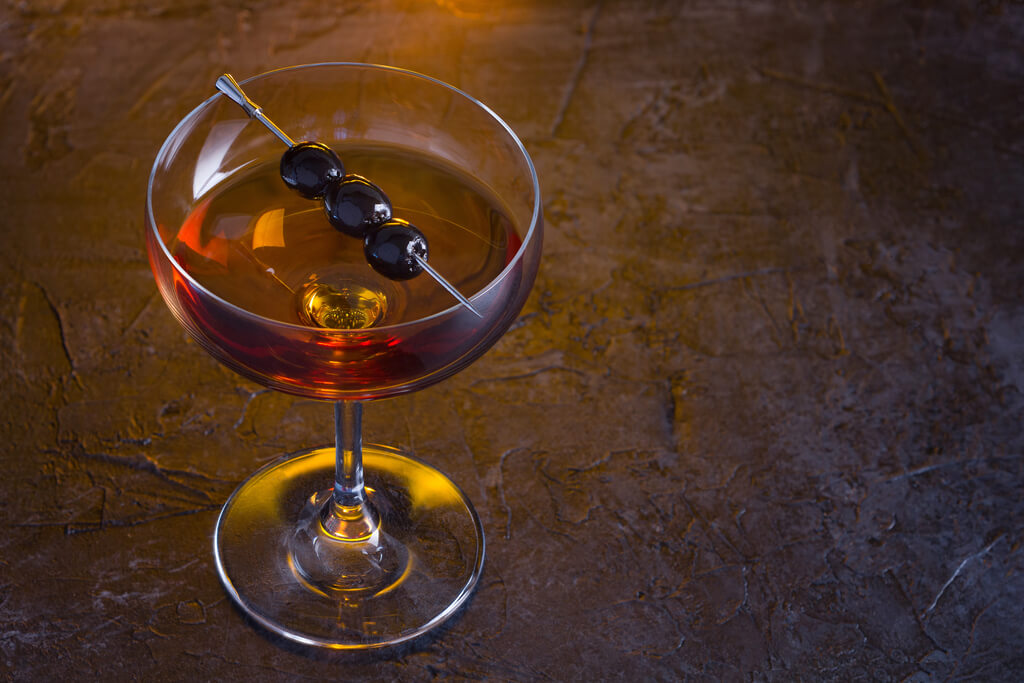 16 Great Scotch Cocktails to Try All Year Round
Nicknamed the ultimate neat sipper, scotch has more to offer than just the usual old-fashioned glass with ice. Like Drambuie (a liqueur made of Scotch whiskey), this alcoholic beverage is unexpectedly versatile. You can have it on its own, on the rocks, or mixed with spirits and sodas for a satisfying blend. You can even mix it with amaretto for a classic godfather concoction or pair it with soda for a modern spin.
If that doesn't do the trick, try an elegant smoky martini for a much more sophisticated glass. If you want more, here's a list of scotch cocktails you can try that will please even the most avid fans of the best cocktails at the bar!
---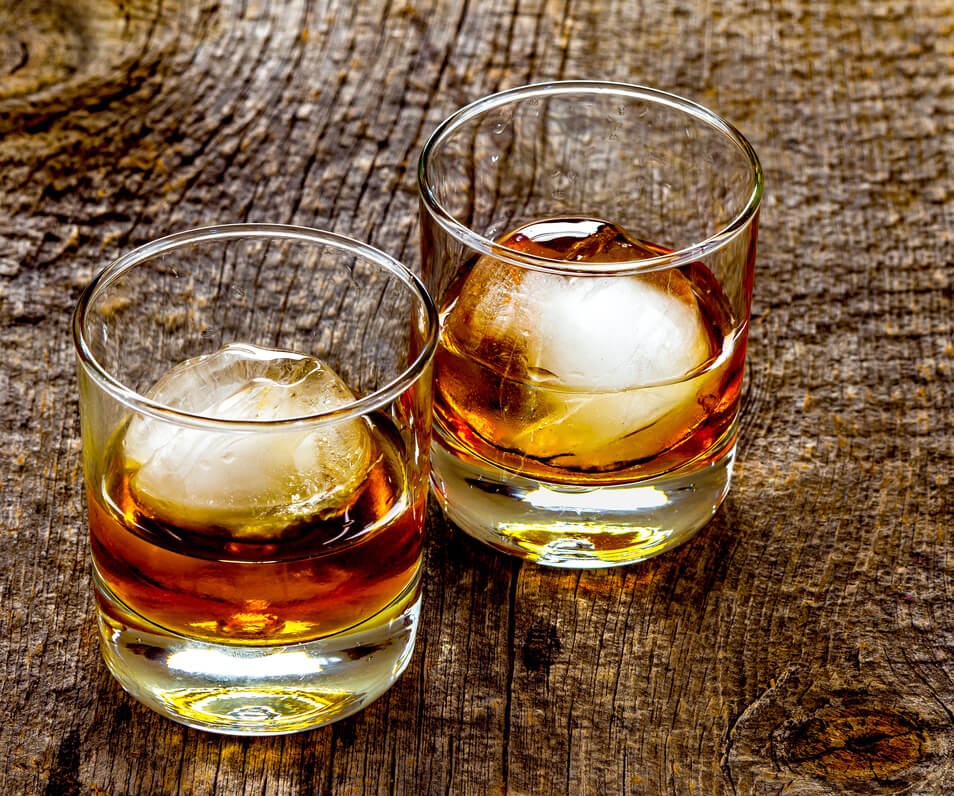 01 of 16
Rusty Nail Cocktail
Undeniably, one of the famous and easy scotch cocktails around is Rusty Nail. This classic sipper is famous for how easy it is to make. In particular, it only combines two versatile ingredients: scotch and Drambuie. Now, even though it's only made of two spirits, you'll get lots of flavor from Drambuie. It's delightfully complex and sweet and features flavors such as spiced honey, star anise, oak, and tangy-sweet notes from an orange peel. Scotch, on the other hand, brings a malty, spice finish to the whole ensemble.

Try Recipe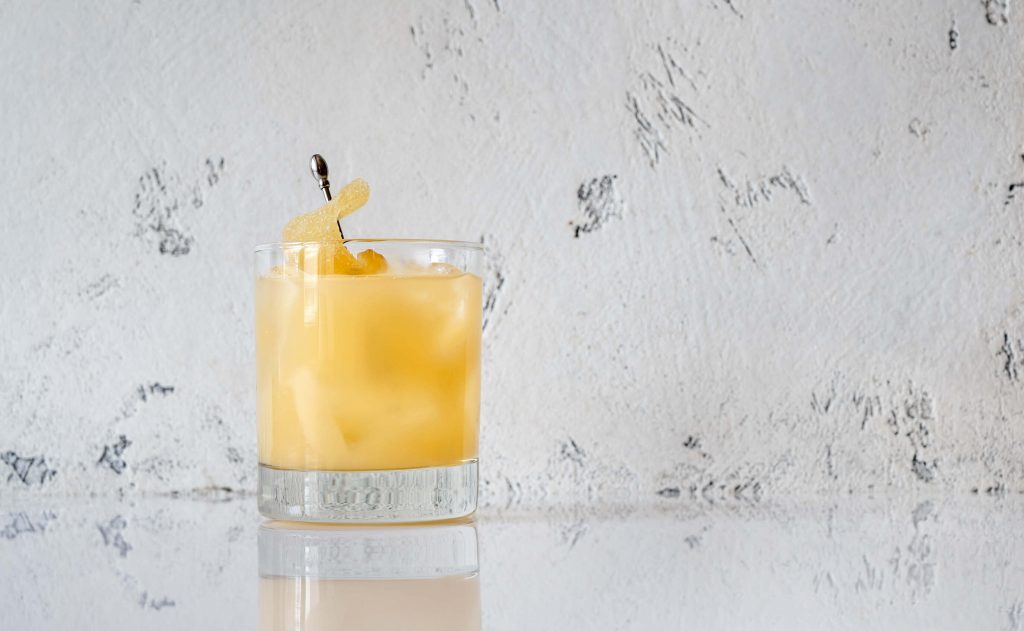 02 of 16
Penicillin Cocktail
Scotch has always been considered old fashion, but that doesn't mean you can't make modern cocktails with this spirit. Let's start with the Penicillin cocktail packed with a lot of sweet honey and ginger flavors. With blended scotch as a base, this drink mixes lemon juice and homemade honey-ginger syrup for a well-balanced refreshing drink that is comparable to whiskey sour.

Overall, this cocktail is sweet, tart, and spicy as a result of the well-balanced ingredients. To finish the glass, top with Islay scotch and candied ginger to bring a smoky, spicy flavor to each sip.

Try Recipe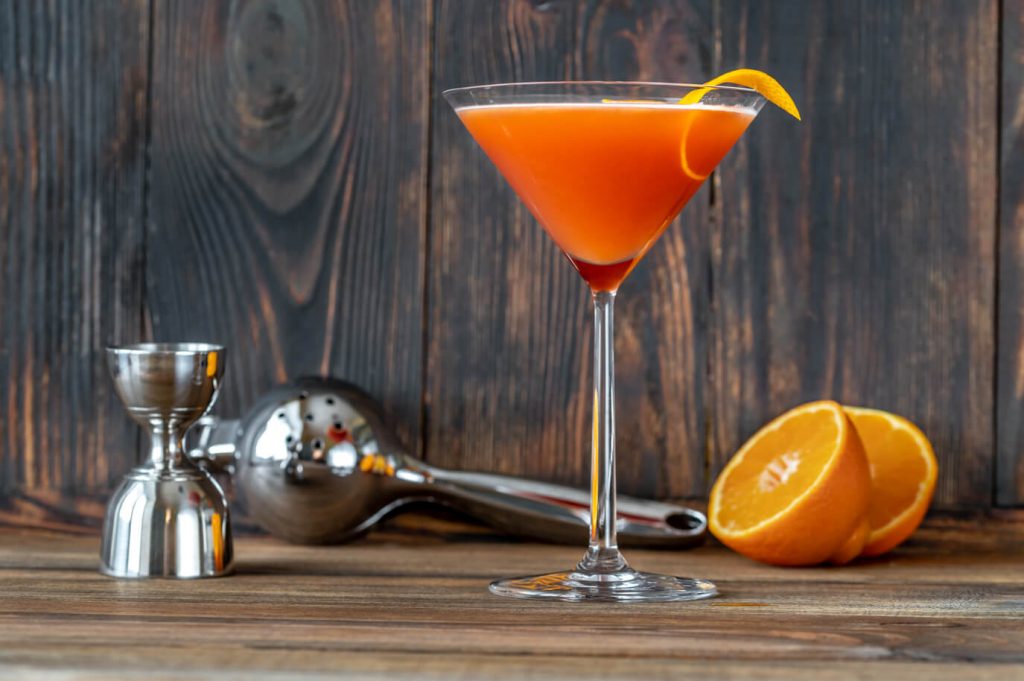 03 of 16
Blood and Sand Cocktail
Ever wondered where this cocktail got its name from? Apparently, it's named after a 1922 bullfighter movie titled Blood and Sand. This uniquely named cocktail mixes the sticky sweet taste of cherry liqueur, the slightly smoky flavor of smooth scotch, sweet vermouth, and tangy orange juice. The cherry liqueur represents the blood and the orange juice and peel represent the sand.

With such a short and simple ingredient list, it's important to remember to use the right spirit. Particularly, remember two of its key ingredients: smooth scotch and freshly squeezed orange juice for a tart and bold, yet not too sweet and smoky drink.

Try Recipe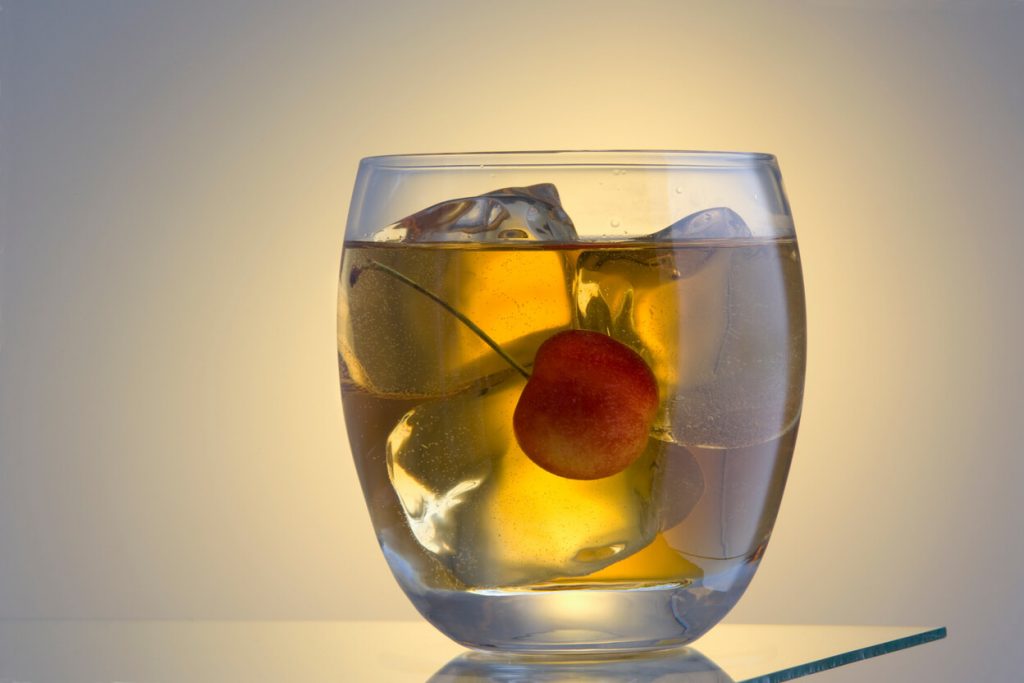 04 of 16
Rob Roy Cocktail
A nod towards the classic Manhattan, Rob Roy (also known as scotch Manhattan) is made with scotch instead of bourbon or rye whiskey. Combined with red vermouth, Angostura bitters, and cocktail cherry, a glass of Rob Roy is floral, sweet, and fruity with slight herbed undertones. This vibrant cocktail finishes with speared brandied cherries for a more elegant and sophisticated glass.

Try Recipe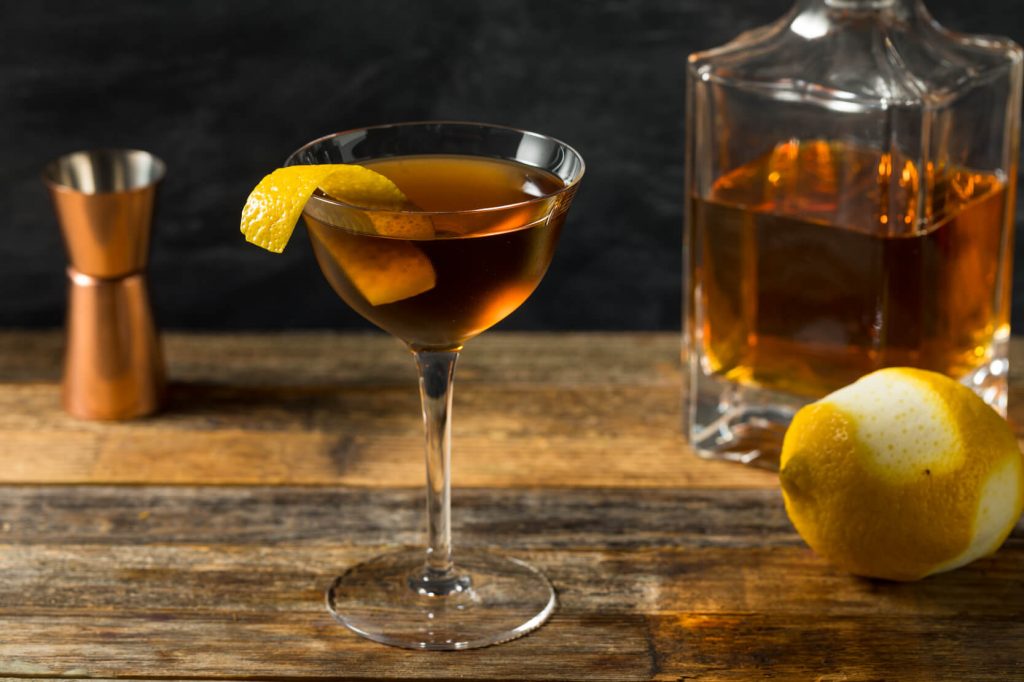 05 of 16
Bobby Burns Cocktail
Though not as famous as Rusty Nail and Blood and Sand, Bobby Burns is another cocktail made with blended scotch. To be exact, this cocktail fuses one part blended scotch and one part sweet vermouth for a straightforward alcoholic drink with its earthy and herbal flavors. With only a few alterations, this drink is also similar to Rob Roy. If you like Rob Roy, it shouldn't be too hard to like this drink.

Aside from those two ingredients, Bénédictine made with 27 herbs and spices, is an essential ingredient of the Bobby Burns drink. It gives this cocktail its distinct holiday flavors such as spices, herbs, and stone fruits like cherry and peaches. Garnish with lemon peel for a truly festive cocktail glass!

Try Recipe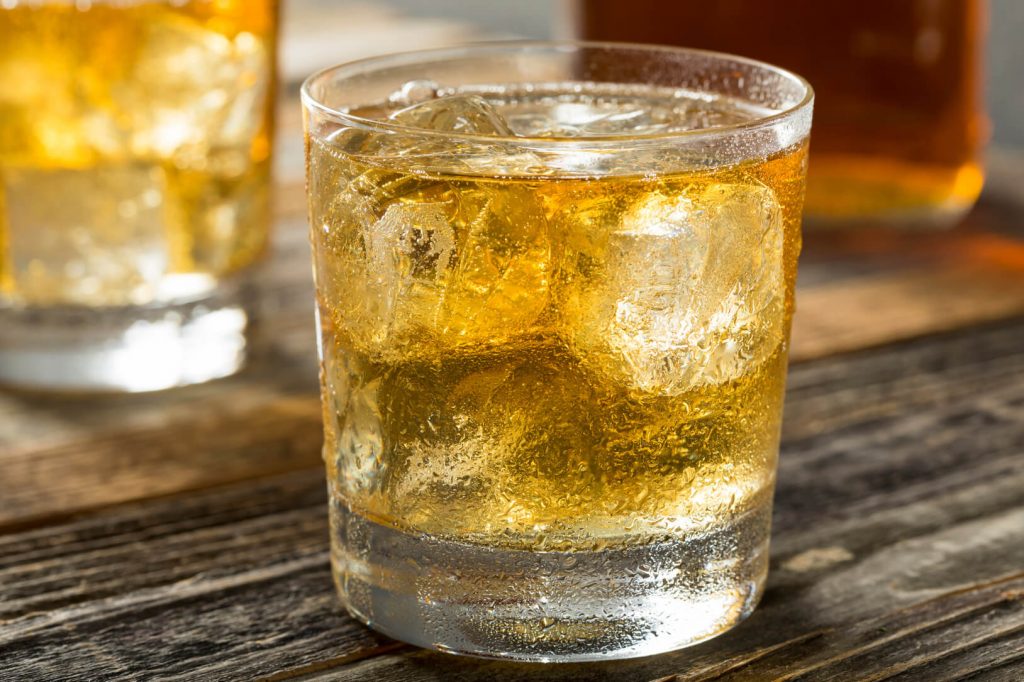 06 of 16
Scotch and Soda Drink
Are you new to the drinking and bartending game? Or someone who wants more than an old-fashioned glass of scotch cocktail? Spruce up your scotch with soda — one of the easiest cocktails on this list! In this rendition, the strong and complex flavor of scotch is diluted with the refreshing and sweet flavor of the soda. Generally, the mixture is brighter and bubblier, a summer sip even lovers of fruity alcoholic drinks can enjoy.

Try Recipe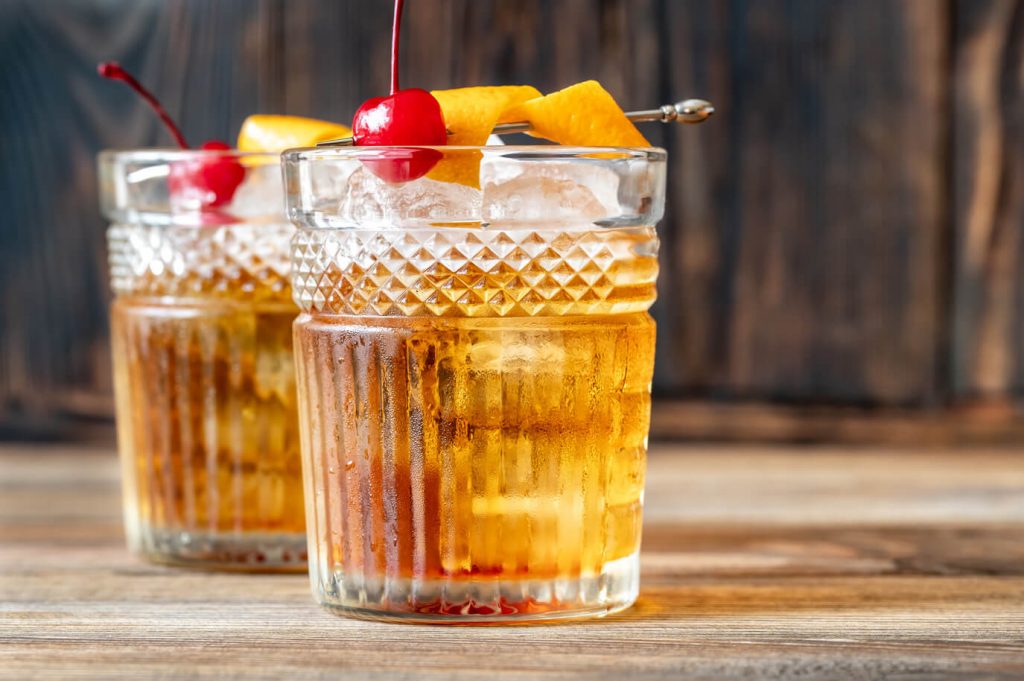 07 of 16
Scotch OId Fashioned
Scotch makes for a pretty neat alcoholic drink on its own, but it's also incredibly fit for a classic old-fashioned. A long-standing favorite, it is one of the most famous scotch cocktails on this list and everyone's list.

But what makes it so special? First, classic cocktails are always a bartender's choice because of their clean and simple mixture. Now, scotch old-fashioned in particular is easy enough to put together that even beginners can make their own! If you decide to try this well-loved cocktail, expect a smooth and boozy concoction that will make you a little giddy.

Try Recipe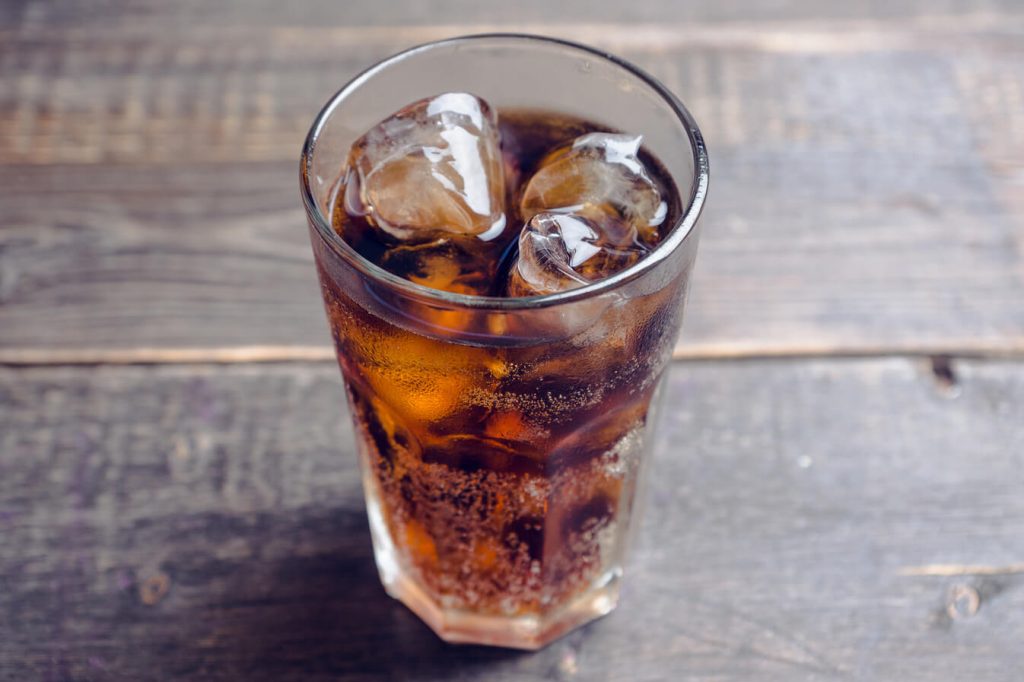 08 of 16
Scotch and Coke
Popular with young drinkers, this next cocktail is for those who enjoy the taste of scotch but are not too fond of its strong alcoholic content. Because we diluted the spirit, this spruced-up version is sweeter and dulls the strong bite of the spirit. The coke also adds a bit of caffeine and bubbles to your scotch, which creates the invigorating drink you love. It fits in a nightclub, your own home bar, or even in the summer. After all, it's an easy cocktail that even amateurs can make.

Try Recipe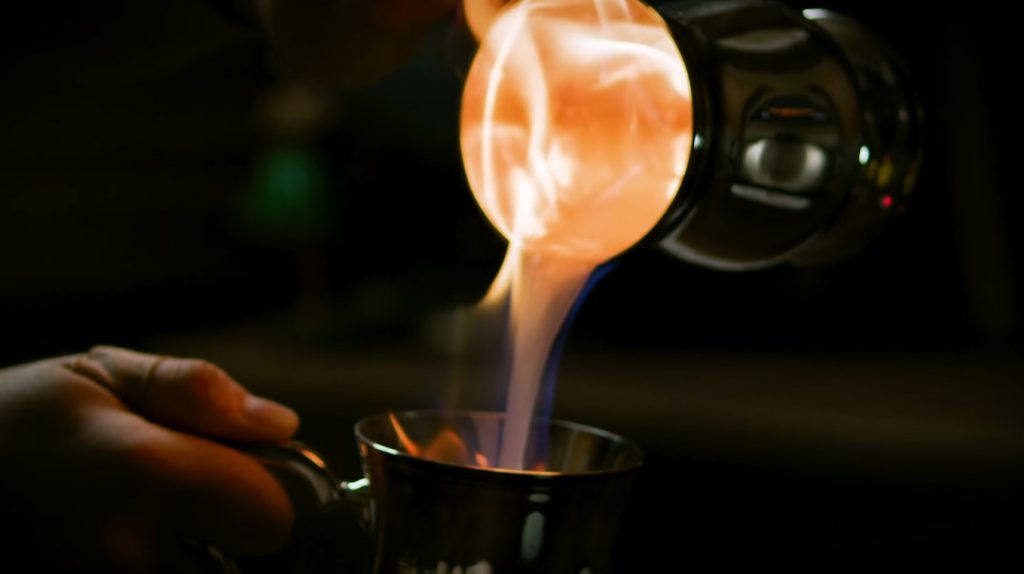 09 of 16
Blue Blazer Cocktail
Before all else, the blue blazer is not for beginner bartenders because it involves pouring a flaming combination of scotch, boiling water, and demerara between two preheated mugs. We also recommend keeping a fire extinguisher within an arm's reach in case things get a little risky.

Originally, this cocktail only mixes two ingredients: scotch and sugar. But to create a more mellowed version, a New Yorker bartender (named Aubrey Slater) suggested adding water and lemon twists. With a well-balanced and more put-together blend, each sip is deliciously sophisticated.

Try Recipe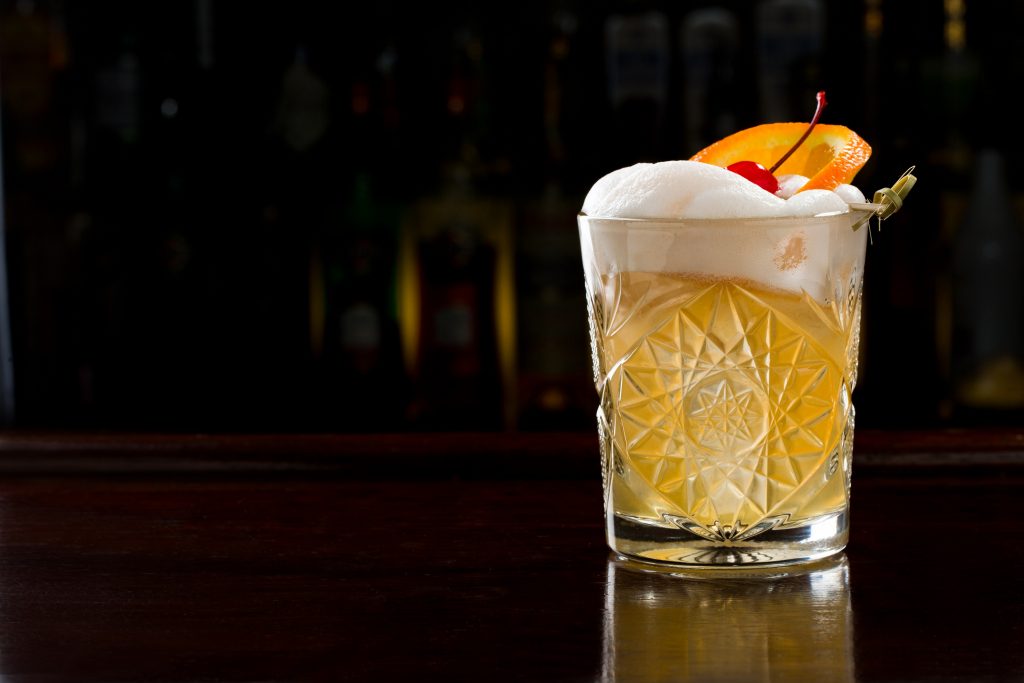 10 of 16
Scotch Sour
For avid cocktail fans, there's more to scotch sour than just an elevated scotch on the rocks. If you love your cocktail just like we do, you'll notice the subtle differences. This one in particular mixes whiskey, fresh lemon juice, syrup, and egg white.

There are two ways to serve this drink. The first version requires an egg white and vigorous shaking for 60 seconds. The second version requires only two ingredients: scotch and freshly squeezed lemon juice that's shaken and strained in an old-fashioned glass. This second version is simpler. Of course, it's up to you what version you'll try but we definitely try both! After all, the recipe's just within your reach.

Try Recipe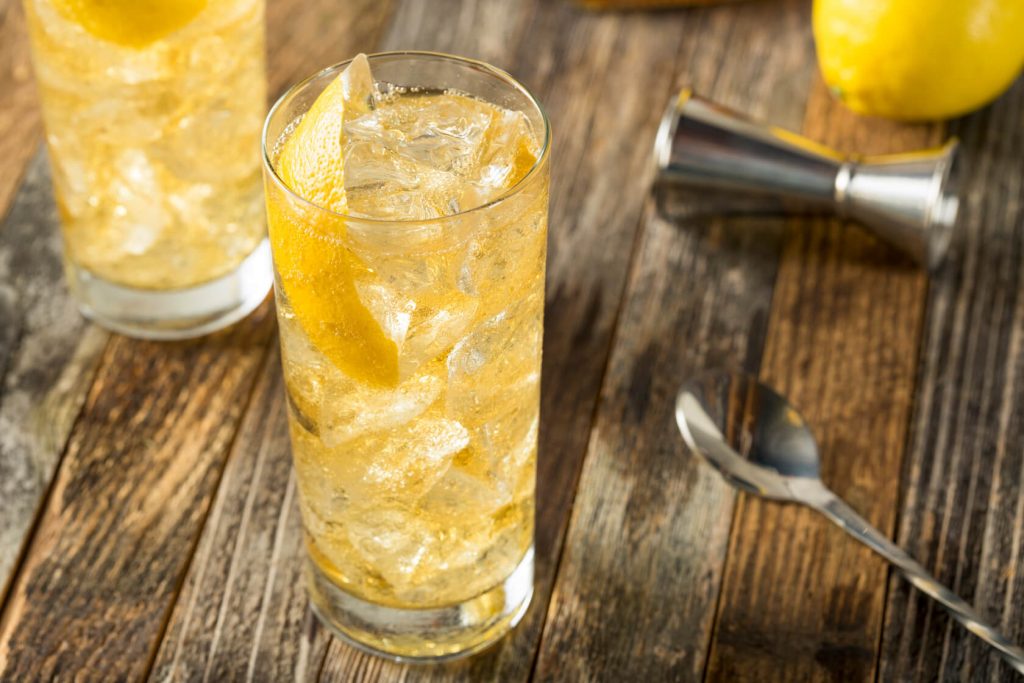 11 of 16
Presbyterian Cocktail
Presbyterian cocktail sounds intimidating when you first hear its name. But it's just a light and fizzy scotch drink you can make in mere seconds. What's more, it requires only three exceptional ingredients. It has the sour and citrusy flavor of ginger ale, the alluring sweetness of soda, and the smoky burn of scotch. The combination of the three results in an elaborate-tasting cocktail that should be poured into a beautiful highball glass.

For the presbyterian cocktail, your choice of ice is just as important as the rest of its ingredients. Using a spear-shaped block of ice is ideal since it melts slower compared to small cubes. In doing this, you can avoid drinking a watered-down cocktail. And to brighten the cocktail's flavor profile, garnish with lemon, either peels or wedges! This will make it a more refreshing cocktail to drink in summer.

Try Recipe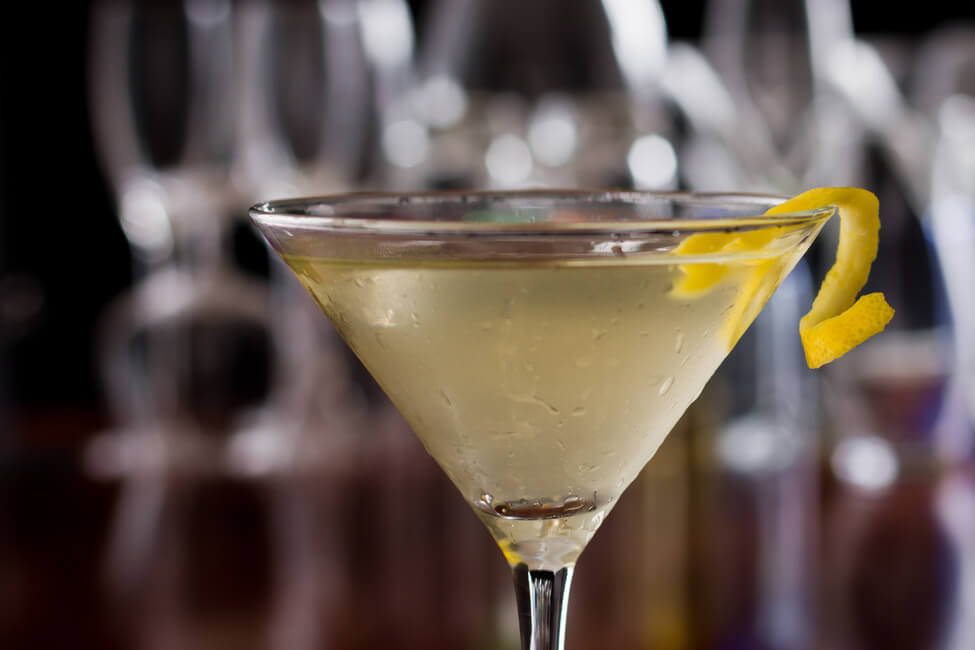 12 of 16
Smoky Martini
There are a few words that best describe smoky martini: elegant, invigorating, boozy, and sophisticatedly refined. Though an easier version of the classic Martini, there's no taking away the allure and strong bite of this cocktail. It has dry gin that's backed up by the smoky and oaky taste of blended scotch. Then, we have a lemon twist that adds not only a more sophisticated touch but also a bright essence to the whole drink.

The catch for this cocktail is that it relies on quality ingredients rather than skill in bartending. You'll get the best smoky martini in quality bottles. For gin, choose a well-rounded and full-bodied sort. For scotch, we recommend going with something dark and full-bodied.

Try Recipe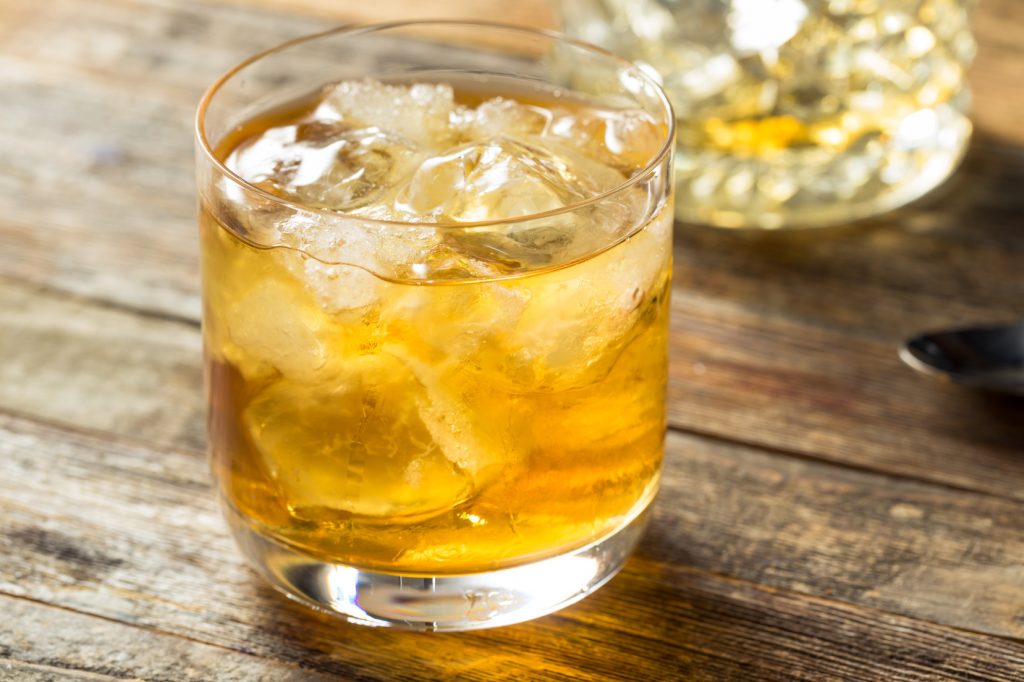 13 of 16
The Godfather Cocktail
If you're thinking scotch cocktails, it's a sin to skip on The Godfather. This cocktail is as easy to make as it is easy to the eye. Straightaway, the godfather is a layer of scotch and amaretto in an old-fashioned glass. Overall, their fusion has an addicting taste of sweet nuttiness from the amaretto and an oaky and smoky taste from the scotch. With such an easy and no-brainer drink to make, anyone can enjoy making it on their own cocktail bar at home!

Try Recipe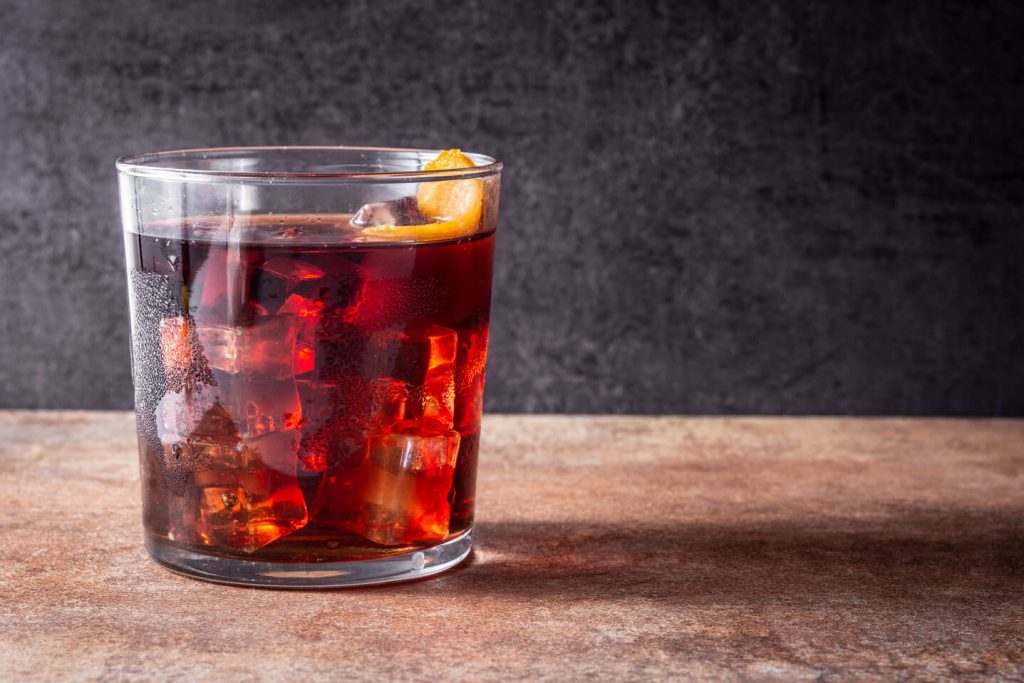 14 of 16
Boulevardier
Next on our scotch drinks list is boulevardier. It's an interesting name, but what does it mean, exactly? It's loosely translated to a "man-about-town". It doesn't say much about the drink, but if you're having a tough time understanding this cocktail, think Negroni. Or more precisely, it's another variation of it. Boulevardier is a crowd favorite because of its well-balanced flavor. This cocktail mixes whiskey or scotch, sweet vermouth, and Campari. When you combine these three you'll have a boozy yet warm, sweet cocktail to enjoy on cold nights.

Try Recipe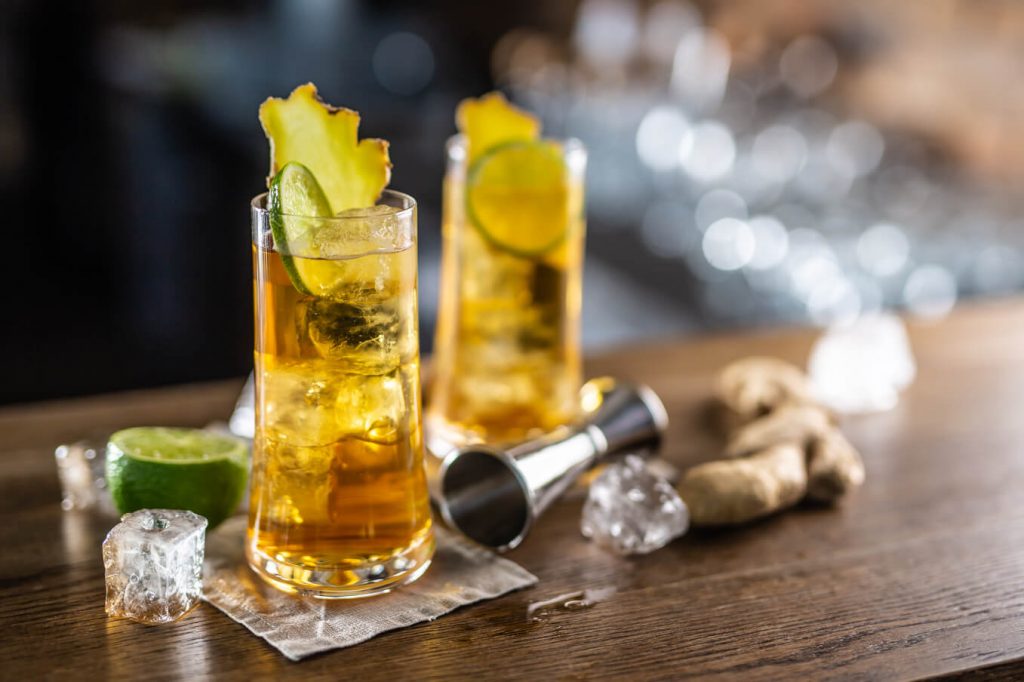 15 of 16
Scotch Ginger
In the world of alcohol and cocktail making, there are numerous, well-loved combinations of spirits and sodas. Ginger ale and whiskey (or scotch) is a well-loved classic combination.

Scotch ginger is a beautiful cocktail with the smoky and spicy taste of whiskey. Infused with ginger ale, you'll also notice a sweet and bubbly taste that's incredibly refreshing. With just two ingredients, it's enough to send you in a fit of craving. However, a squeeze of lime definitely brightens the whole glass, making it more fresh and invigorating.

Try Recipe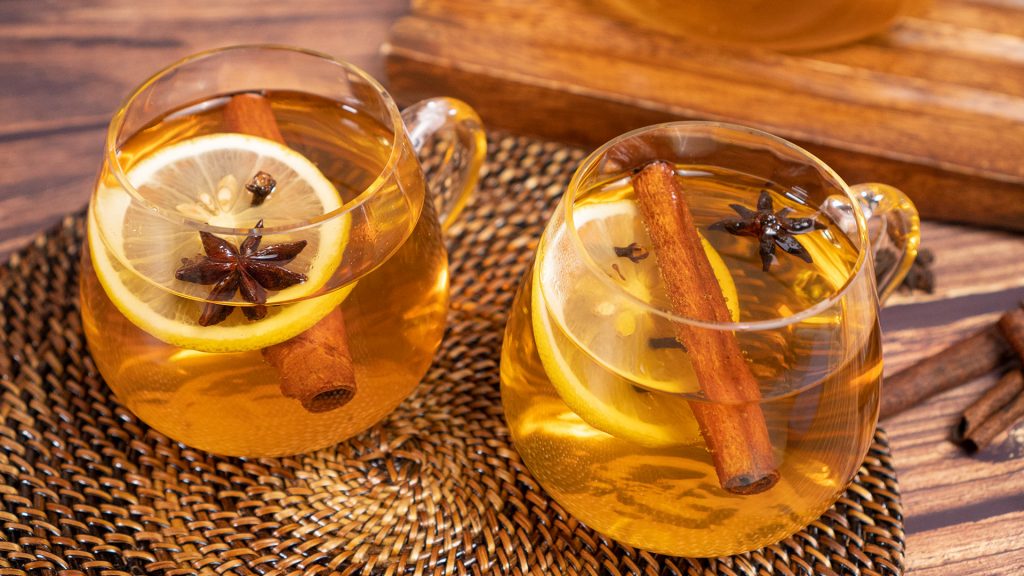 16 of 16
Scotch Toddy
Last on our list of scotch cocktails is scotch toddy. This bright sipper relieves you of coughs and colds, making it the perfect drink to warm you up on a chilly fall evening. Think warm mulled wine, but brighter. It has a sweet, yet rich vanilla and caramel flavor that mixes well with honey. Its alluring flavor, however, comes from star anise and cinnamon. If by some chance you're feeling the beginnings of a cold, go and take a shot of hot toddy!

Try Recipe