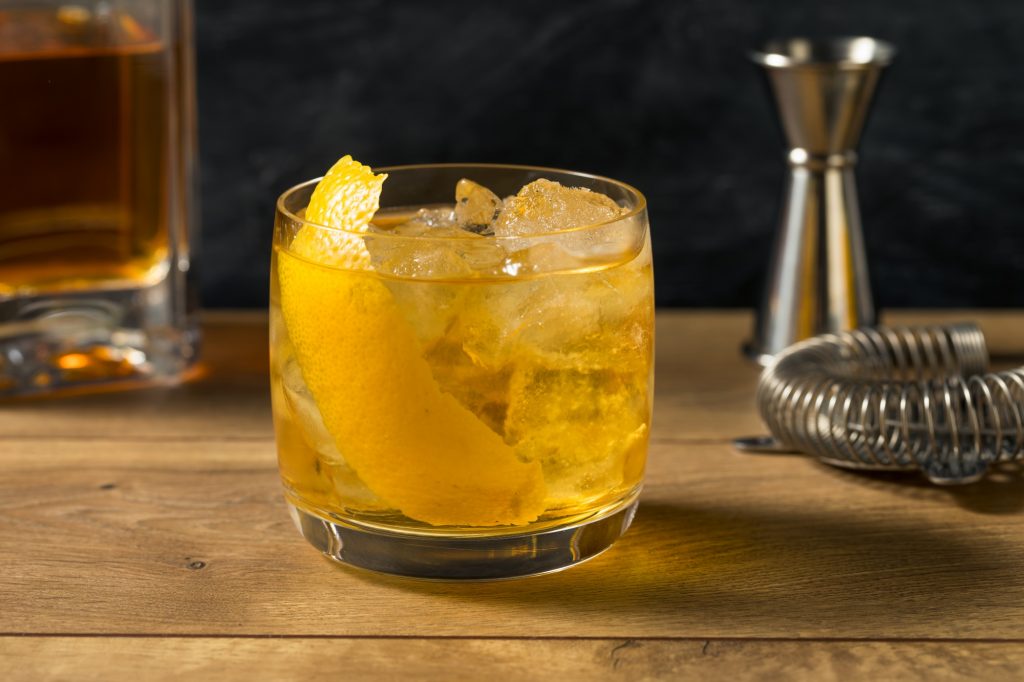 Drambuie: All You Need To Know About The Iconic Scotch Whiskey
Drambuie is a traditional Scotch whiskey liqueur that's been around for a long time. It's known for imparting a distinct spiced heather honey flavor to classic drinks, like in the famed rusty nail cocktail.
Continue reading to find out everything there is to know about this historic Scotch liqueur, as well as a few Drambuie cocktails and recipes to recreate in your own home bar.
What Is Drambuie?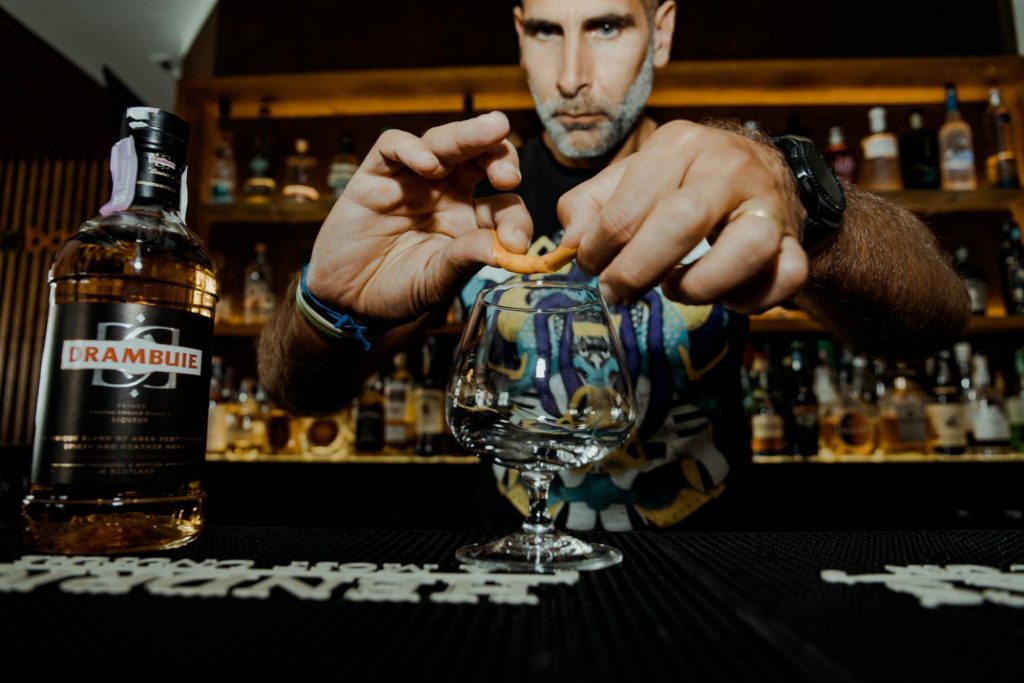 Drambuie liqueur is a drink that's fit for royalty. A Royal Apothecary first invented it as a gift to the then claimant-to-the-throne of Great Britain, Charles Edward Stuart (also known as Bonnie Prince Charlie). This liqueur's grandeur is also reflected in its name, as it comes from the Scots' Gaelic words an dram buidheach which translates to "the drink that satisfies."
In essence, Drambuie is a flavored Scotch whiskey with honey and a few confidential mix of herbs and spices. It has an alcohol by volume (ABV) of 40 percent. This liqueur was first bottled in 1909. Nowadays, this drink is solely produced by one manufacturer. Each bottle retails for an average price of 36 dollars in the U.S.  
Ingredients: Scotch Whiskey (Speyside and Highland), honey, herbs, spices
Proof: 80
ABV: 40%
Calories: 106
Origin: Scotland
Taste: honey, citrus, herbs, spices (saffron)
Serve: Straight, on the rocks, cocktail
Appearance: Clear, golden
READ ALSO: All You Need To Know About Crème De Cacao And How To Make It
What Does Drambuie Taste Like?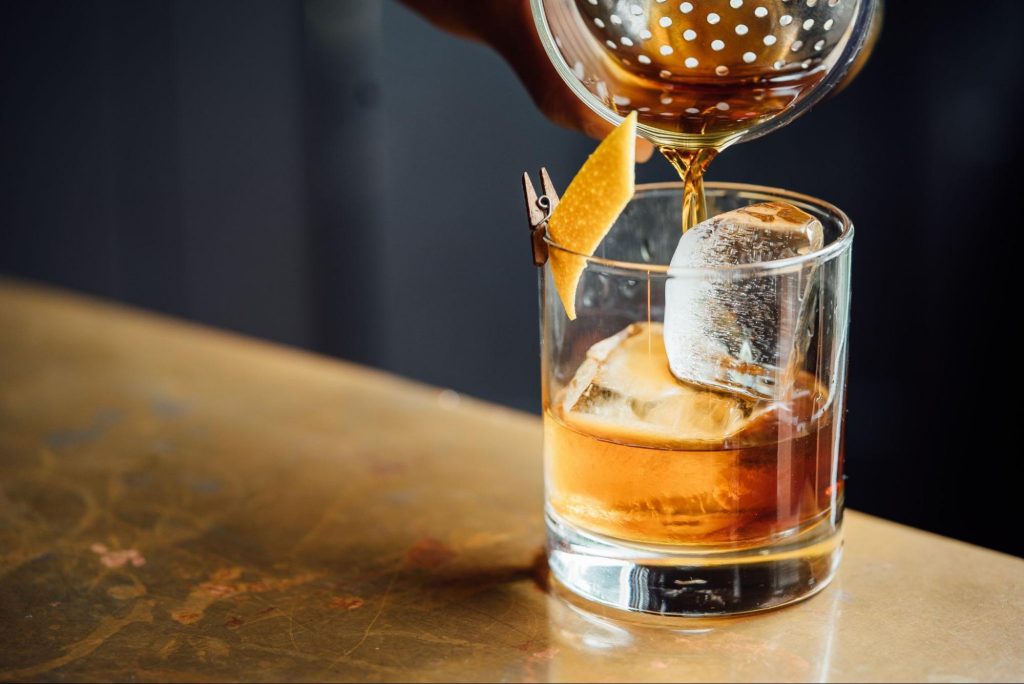 As a liqueur, you can expect that the Drambuie flavor is primarily sweet with a bit of complexity. Heather honey's sweetness is the taste that shines through best in this drink. Along with this, you'll catch notes of herbs and spices like anise throughout for a more complex flavor. Lastly, the Scotch whiskey provides a malty base that ties everything together.
Aging the Drambuie mixture elevates the flavors and aromatic quality of the liqueur. Over the years, this liqueur's sole manufacturer has offered two premium aged kinds: 
Types of Drambuie
Drambuie 15 –

This premium type is made with a Scotch whiskey base aged for a longer period of time (15 years to be exact). Also, this type contains more herbs and spices for a heightened sensory experience.   

Drambuie The Royal Legacy of 1745 –

This limited edition type was made to celebrate the 100th anniversary of this liqueur's first bottling. The Royal Legacy of 1745 has a superior and more pronounced Scotch whiskey flavor, along with the familiar salvo of honey with notes of citrus and multiple herbs and spices.
What Is Drambuie Made From?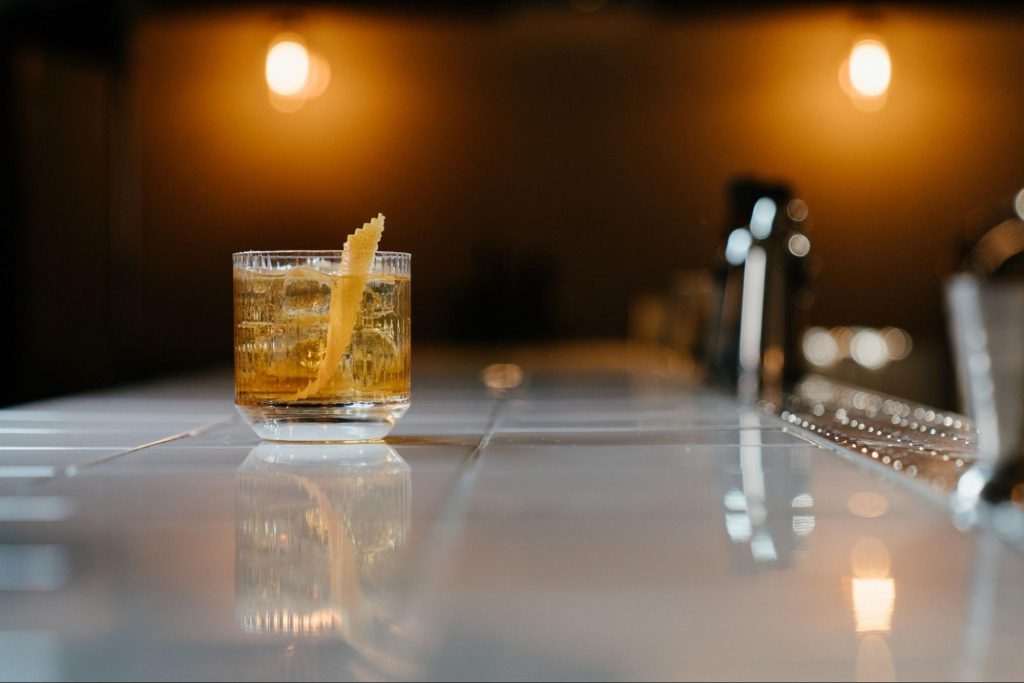 Ever since its invention in the 18th century, the original Scotch whiskey liqueur remains relatively unchanged. The main ingredients of the drink are Scotch malts from different regions of Scotland, heather honey, herbs, and spices. The exact measurement of the ingredients, as well as the step-by-step process of making it is unknown to the public. Today, only a select few know the secret recipe. A lot of people have tried to recreate it, but none have succeeded in capturing the entire essence of the Drambuie drink.
READ ALSO: 10 Best Home Brewing Kits of 2021
How to Drink Drambuie Liqueur
This whisky liqueur is a versatile drink. You can have it on its own, on the rocks, or mixed in a cocktail. Lowball glasses are ideally used when drinking Drambuie. On some occasions though, some cocktail recipes will call for a specific type of vessel. 
You may be wondering, what do you drink with Drambuie? You can mix this whiskey liqueur with different alcoholic and non-alcoholic drinks. Among others, Scotch is the most popular match. This pairing will often pop up in Drambuie recipes.
If you don't have Scotch whiskey, you'll also have a good number of options to choose from. Irish whiskey and brandy are suitable alternatives. You can even stir it into your cup of joe to make Scotch coffee (Scotland's version of Irish coffee).
Drambuie Cocktails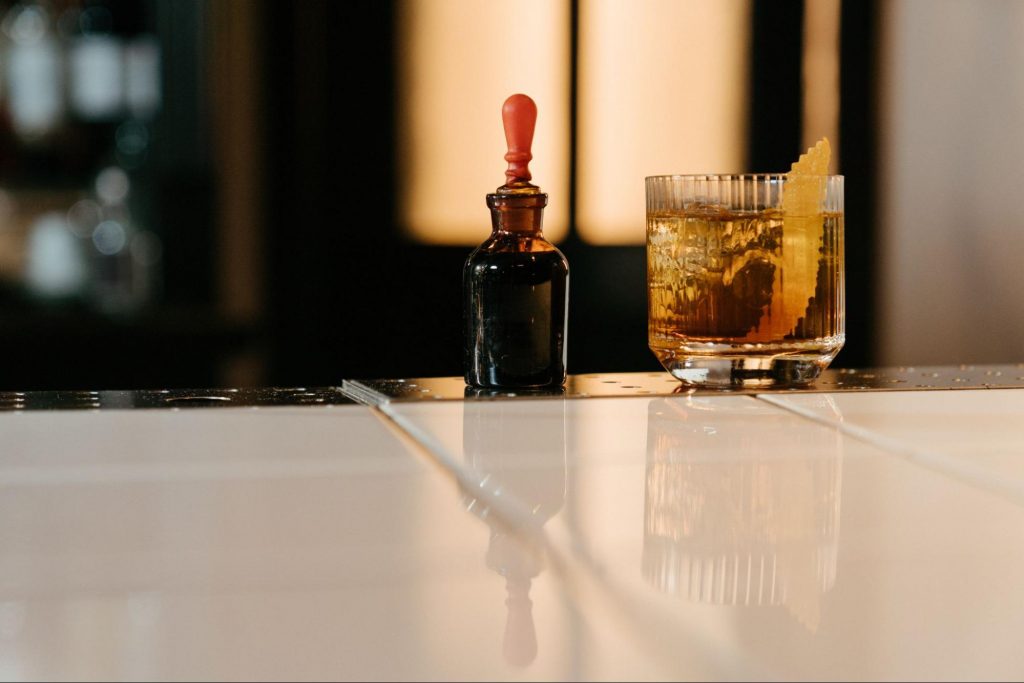 Mixing cocktail drinks with Drambuie and serving it on the rocks is one of the best ways to have this sweet liqueur. It's a simple process, yet there's something about the depth in its flavor that leaves you wanting more. But other than that, here are some of the most famous cocktails that you can try making in your home bar: 
This is the most famous of all Drambuie drinks. Essentially, the rusty nail recipe has been around for a long time. Although its origin is long and debatable, the boom of this Scotch cocktail can be traced back to the 1950s.
You'll only really need two ingredients to achieve this sophisticated and timeless drink: Drambuie liqueur and Scotch whiskey. Needless to say, the rusty nail drink embraces the maltiness of this distilled alcoholic beverage in its entirety. Serve it on the rocks, using an old-fashioned whiskey glass for a more authentic experience. This honeyed Scotch cocktail tastes great with a rack of barbecued baby back ribs slathered with thick savory sauces.  
Irish Punch
Irish punch is a boozy drink that's best served at casual get-togethers with friends. Scotch and Irish whiskey are the main ingredients of this drink. Instead of using the former, why not stir in this Scotch whiskey liqueur for extra flavor? The hints of spice, honey, and citrus from the liqueur would surely make for a satisfying party drink. On top of that, you can also mix in lemon juice to make the drink more lively, and honey or simple syrup for increased sweetness.
Hootenanny Cocktail
This cocktail recipe is offered by this drink's official website. Make this by shaking together one part Drambuie liqueur, two parts grapefruit juice, and mint. To finish, pour three parts Weissbier (German wheat beer) over the mixture. Hootenanny is a sure-fire way into a beer and cocktail lover's heart. It's a bright and fruity drink to have for any time of the day.
READ ALSO: Wheat Beer: What Is It and Best Brands to Try
Drambuie Collins Cocktail
Drambuie's official website also offers this recipe. The Collins is made by combining one part of the Scotch liqueur, two parts soda water, and juice from half a lemon with ice in a slender collins glass, hence the name. This bubbly and refreshing drink is a guaranteed quencher for sunny days, and an elevated refreshment easy to whip up when you have sudden guests.
Cooking With Drambuie Liqueur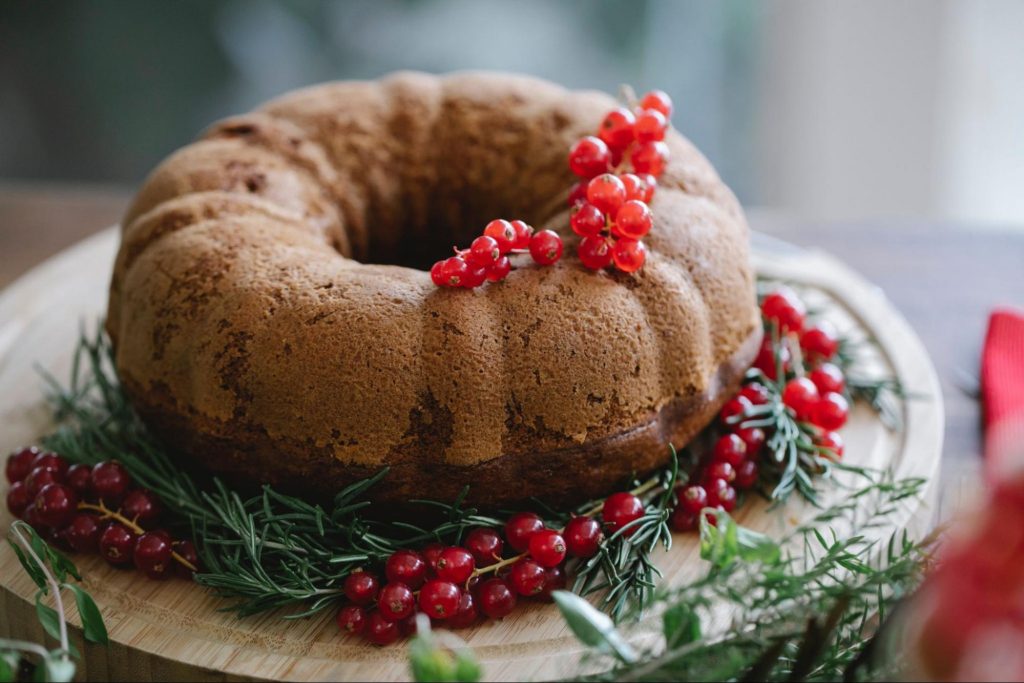 You don't have to limit yourself when trying out cocktail recipes with this luxurious liqueur. Open yourself to a world of possibilities by cooking with Drambuie. The distinct "sweetened Scotch" Drambruie taste works great in many sweet and savory dishes! 
It's popular to use Drambuie to enhance the taste of bundt cakes, as well as regular cakes. It's a welcome addition to desserts, too. Switch up your favorite Scotch trifle recipe by stirring in a splash of this whiskey liqueur, or make ice cream for a boozy and creamy concoction that you'll surely enjoy.
Mostly, you'll find that Drambuie recipes are twists on classic English and Scottish staples like orange marmalade, puddings, and porridge. 
For a more experimental route, try using this Scotch whiskey liqueur as an ingredient in your meat dishes. This liqueur gives off a deliciously sweet and malty taste with hints of spices to basting and marinating sauces.
READ ALSO: Cooking with Beer: 10 Beer Recipes To Try
Drambuie Substitute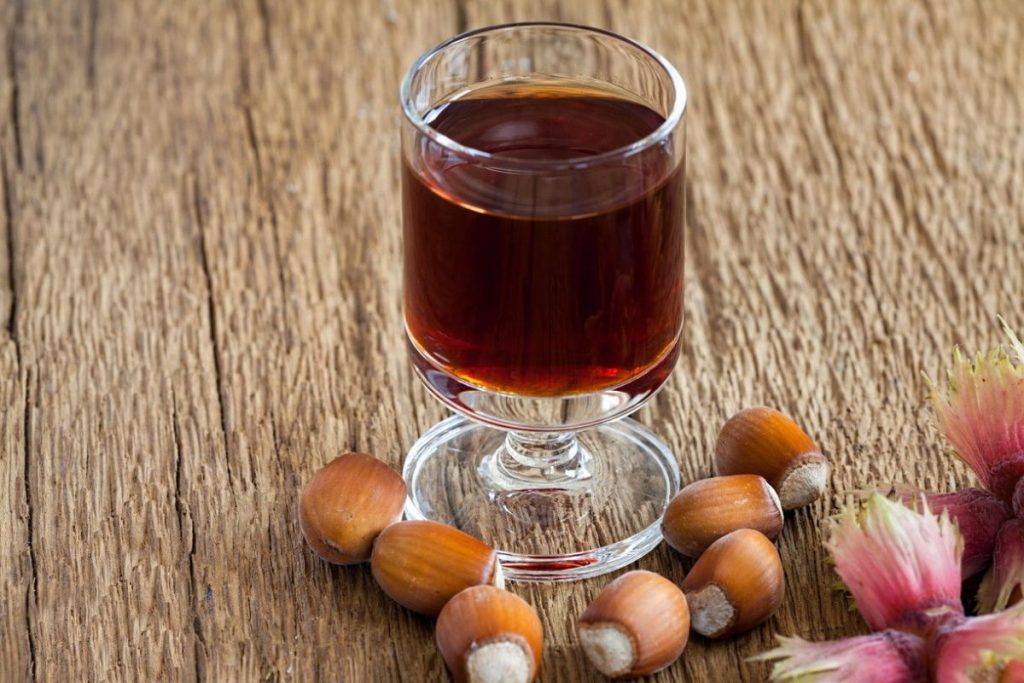 Drambuie's distinct flavor can be hard to match. But, you don't have to worry if you don't have a bottle of this special liqueur in your bar. While not exactly similar, Glayva liqueur is a good substitute. Its ingredients are somewhat similar since it's also a flavored Scotch whiskey. However, the flavors of spices, honey, and citrus are more pronounced in Glayva liqueur.
Another Drambuie substitute you can try is the hazelnut-flavored Frangelico liqueur. Mix some Scotch or a regular whiskey with it to get the closest flavor match. We also recommend trying Lochan Ora, another whiskey liqueur, although it may be quite tricky to get your hands on this product since its manufacture was discontinued in 2016.