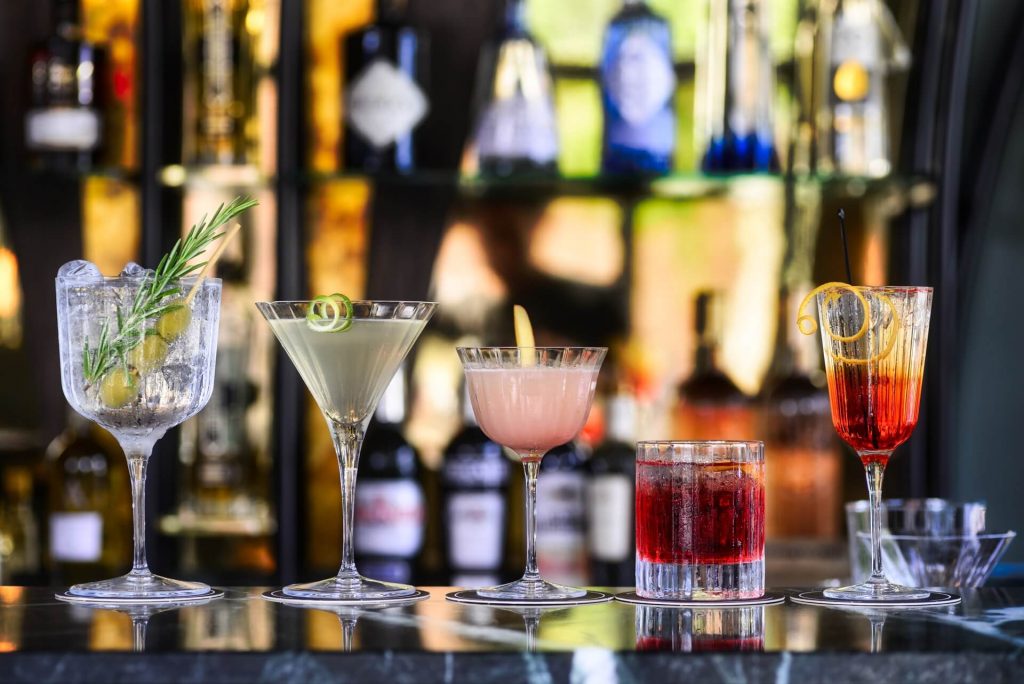 33 Best Cocktails Every Drinker Should Try at Home
Are you a casual drinker? Following a stressful working week or even a stressful day, a quick fix might just be what you need to rally yourself back to shape. So what better way to collect yourself than a glass or two of the best cocktails you can make at home? You can enjoy the simple yet timeless flavor of the Old-Fashioned or the innovative flavor of a Pornstar Martini or a Bloody Mary. Whatever you pick, these cocktail recipes are perfect fixes to get you out of a rut.
Here, you'll find the best alcoholic drinks you can make from the easiest to the classics to the most inventive cocktail you can order at the bar. Below is a list of the best cocktails every drinker should try, all in one place!
---
Classic Cocktail Recipes
Don't know where to start? You'll never go wrong with a classic, as such, it's the perfect cocktail to start with even if you're a beginner. After all, these cocktail recipes are called classics for a reason — they stood the test of time. So ready your limes, lemons, some ice, and your preferred liqueur for some shaking and mixing.
Mojito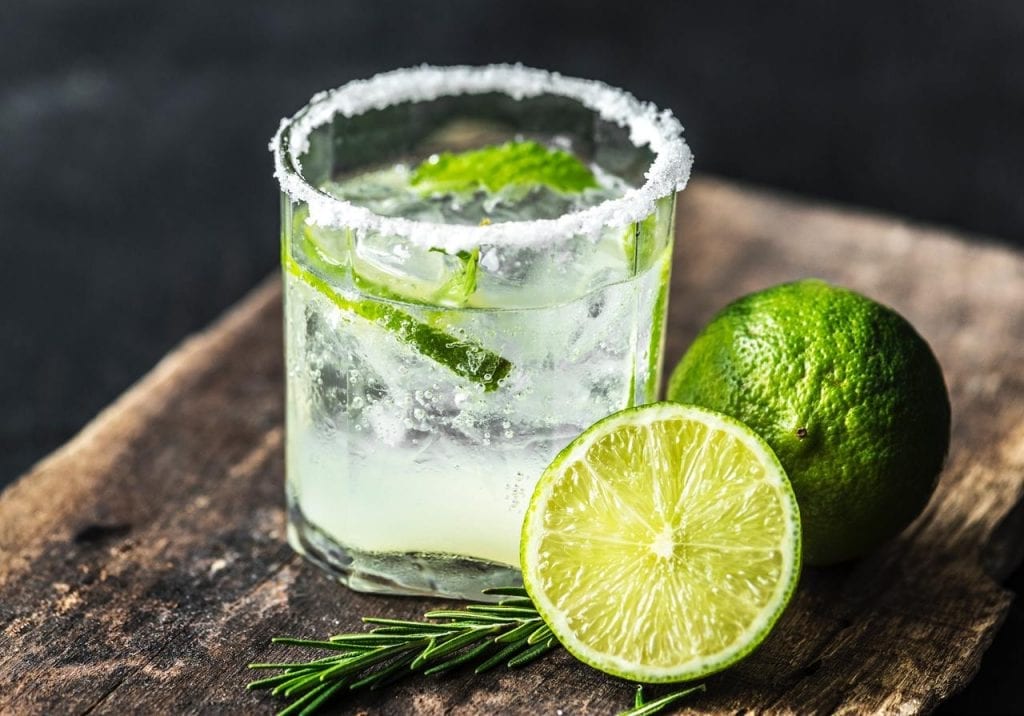 Let's start our list with the most famous cocktail yet — the Mojito. With the zesty lime and aromatic mint leaves served on the rocks, this alcoholic drink is just the perfect drink to sip on a hot summer day. But because of its promised versatility, Mojito is also one of those cocktails that fit any occasion just like any true classic on this list.
Recipe for Inspiration: Mojito
Mai Tai Cocktail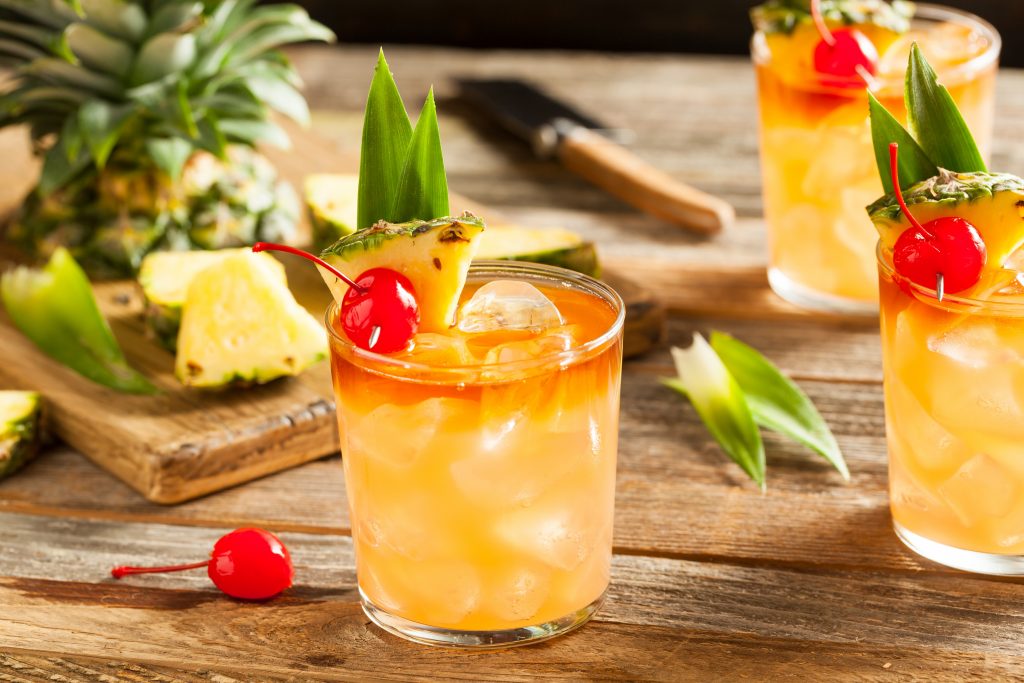 As good as the oldest of the classics, this Mai Tai cocktail is described as Maitai'i roe a'e in Tahitian or "out of this world" and "the best" in English. After it was introduced in Hawaii, it became one of the most famous cocktails to serve on every beach imaginable. Some people describe it as a tropical alcoholic drink with classic Hawaiian flavors.
To make a Mai Tai cocktail, you'll need a couple of ingredients including dark and light rum, fresh lime juice, Angostura bitters, orgeat syrup, and a lime wheel or mint sprigs for garnish. You can also add a pineapple wedge for a truly Hawaiian cocktail experience.
Recipe for Inspiration: Mai Tai Cocktail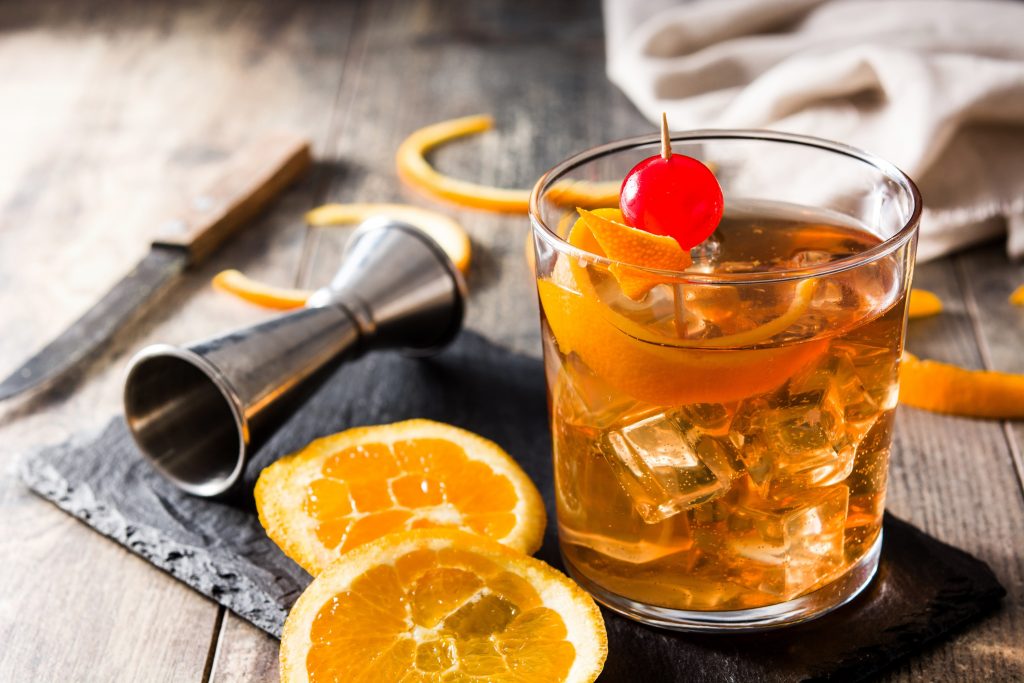 Described as a true classic and classified as an International Bartenders Association (IBA) certified drink, Old Fashioned is hailed as one of the best cocktails that can be enjoyed up to this day.
If you want to make an Old Fashioned, you need a few but IBA-specified ingredients such as bourbon, simple syrup, Angostura bitters, orange slice, and maraschino cherry. The flavor notes of either bourbon or whiskey suit well with the spicy-sweet Angostura bitters. The citrusy and fruity flavors of orange slice and maraschino cherry balance the flavor just before it reaches your lips. Judging from its ingredients, this cocktail is a simple yet boozy drink you can make with just a few ingredients.
Recipe for Inspiration: Old Fashioned Cocktail
Tom Collins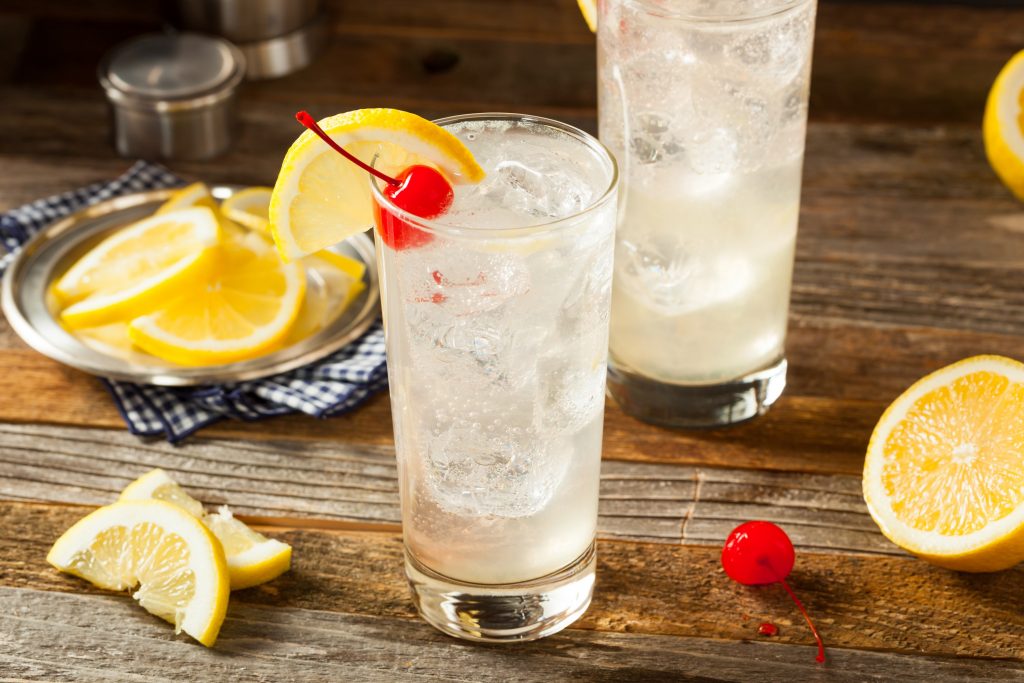 Fancy drinks do not always mean expensive and hard-to-find ingredients. Sometimes, all you need are simple ingredients mixed with the right ones like this Tom Collins cocktail. This drink features gin, lemon juice, simple syrup, club soda, lemon wheel, and cocktail cherry. Nothing fancy, but the combination of these ingredients results in an elaborate infusion of bitter and fruity flavor notes. Don't forget the ice for a refreshing and rejuvenating fizzy drink!
Recipe for Inspiration: Tom Collins Cocktail
Vodka Martini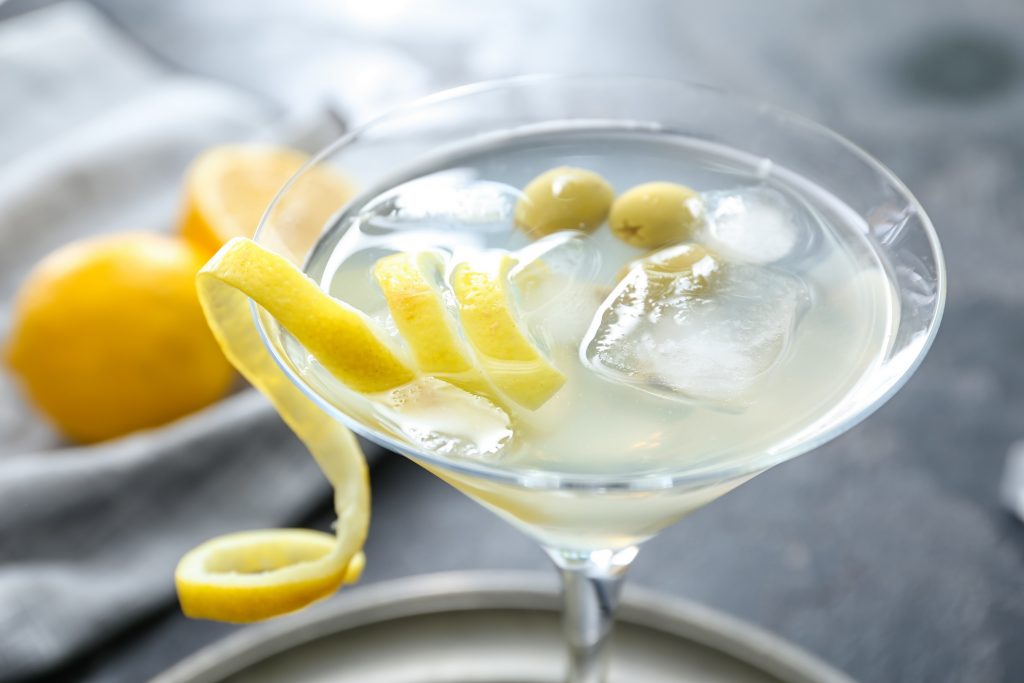 Classy and classic? Not to mention, quick and easy? Vodka Martini is just what we have in mind. This intoxicating drink only needs three easy-to-find, simple ingredients: vodka, lemon peel, and dry vermouth. Pair your martini with pickles, cheese, sashimi, smoked hams, or steaks and you're all set.
You may also add martini olives such as Spanish Queen or Spanish Manzanilla olives for garnish. Plus, it complements well with vodka and vermouth. If the martini is too strong for you, then definitely add some lemon peel and olives. It can balance the intense flavor of vodka.
Recipe for Inspiration: Classic Vodka Martini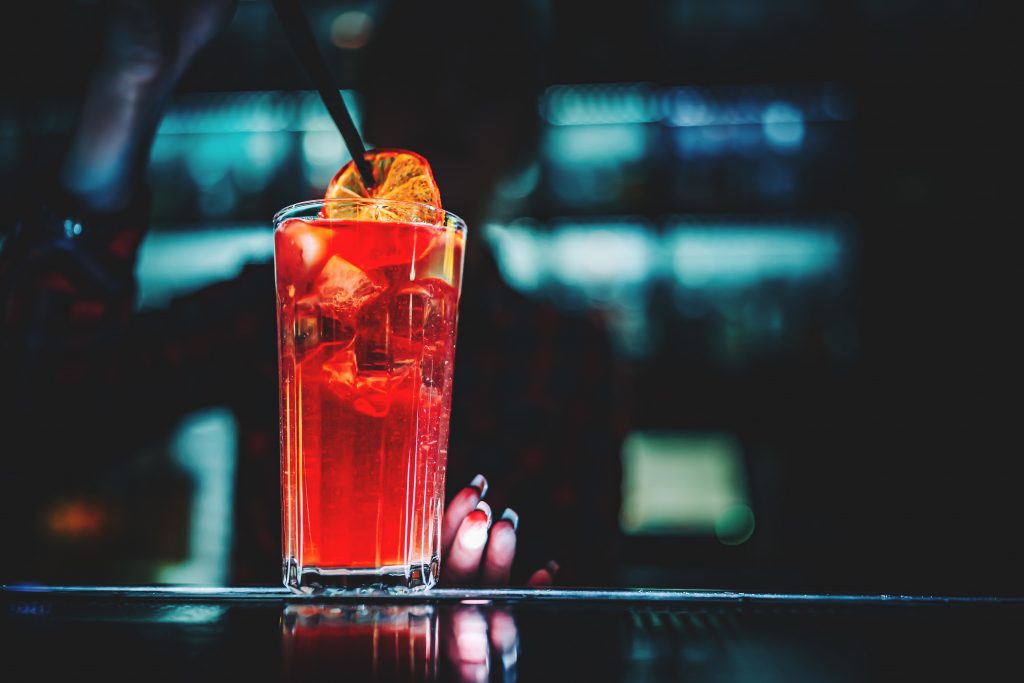 El Diablo is a mid-century classic cocktail known for its hazy concoction of tequila, lime juice, ginger ale, cranberry juice, and simple syrup. But next to Margarita and Paloma, we're afraid El Diablo is incredibly underrated.
Here, the intense combination of strong tequila and spicy ginger ale is balanced out by mixing in sweet and fruity cranberry and lime juice. If ginger ale is too strong for you, simply swap with ginger syrup for the toned-down version. You may also add a lime wedge for garnish.
Recipe for Inspiration: Cuervo Tradicional El Diablo
Dry Martini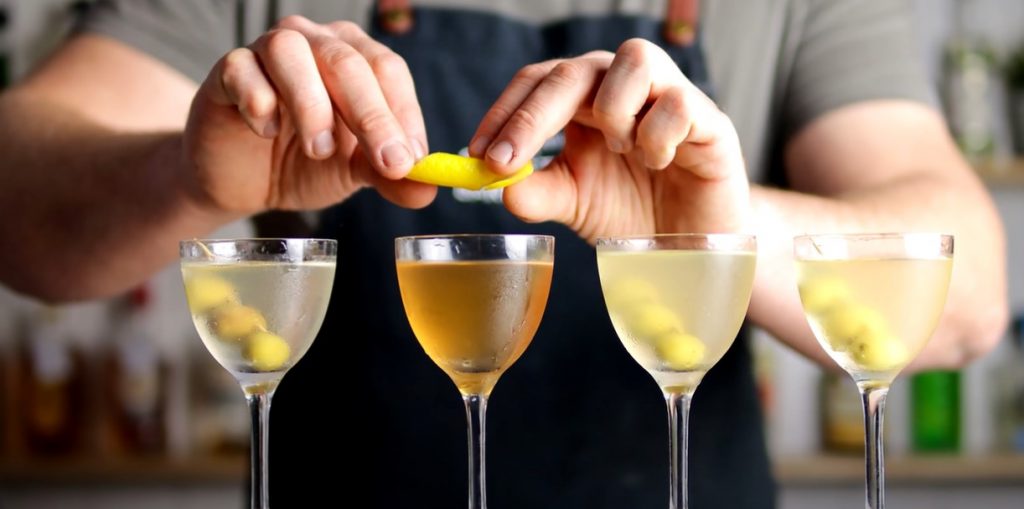 Dry Martini is the classic of the classics! And as it's almost made of pure gin, Dry Martini is only for the strongest of drinkers especially if you're going to try this Extra Dry Martini recipe that only has two ingredients: gin and dry vermouth. Considering its ingredients, this alcoholic drink has zero sugar content. Meaning, it's incredibly potent and high in alcohol content.
Recipe for Inspiration: Extra Dry Martini
Pisco Sour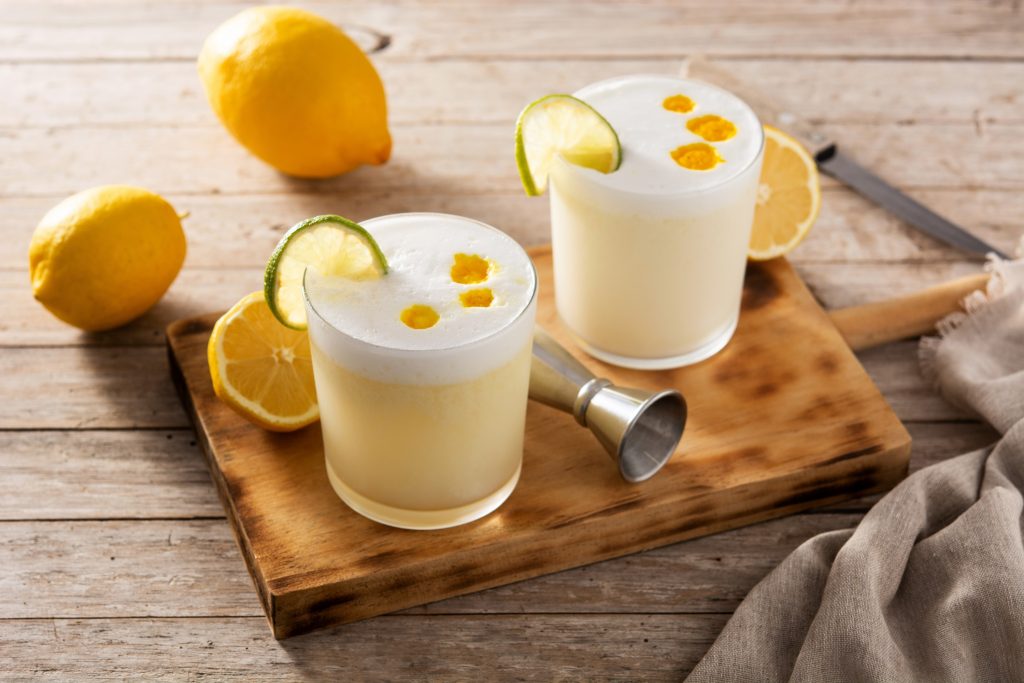 Considered as a classic Peruvian cocktail, Pisco Sour became the talk of the town back in the day when Chile and Peru were fighting over this frothy drink. The combination of pisco (a grape-distilled spirit), lime juice, simple syrup, and egg white yields a frothy yet earthy, sweet, and citrusy flavor. Don't forget to top it off with a few drops of the famous Angostura bitters.
Recipe for Inspiration: Pisco Sour Cocktail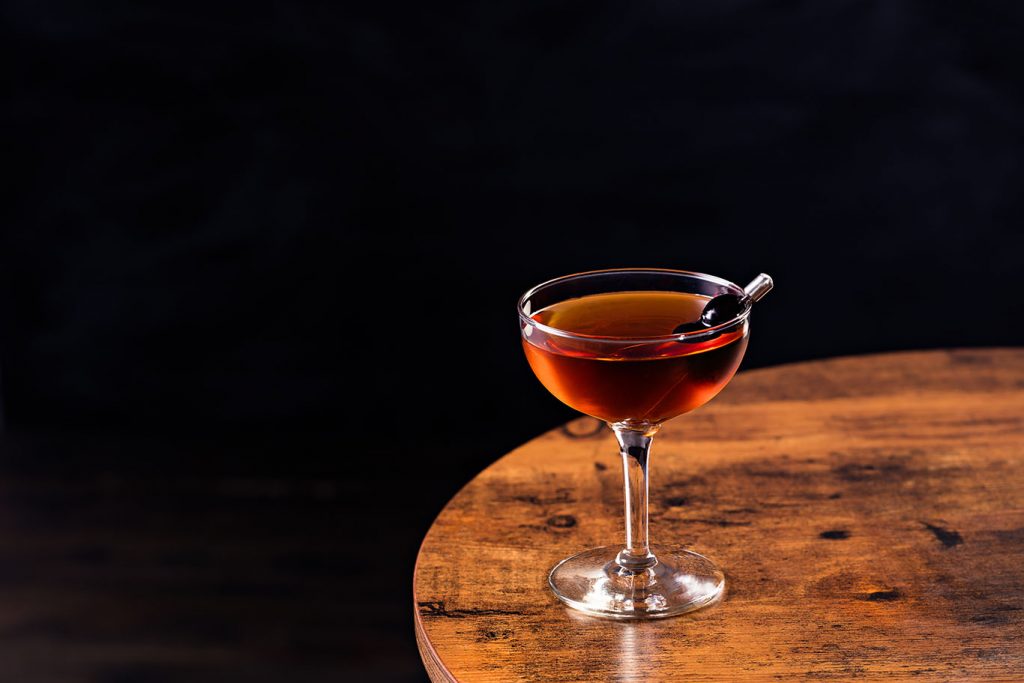 It's impossible to arrange a holiday party without the classic Manhattan cocktail. It's not only easy to whip up, but it only needs five ingredients such as whiskey, sweet vermouth, Angostura bitters, and some cocktail cherries. And don't forget the ice for stirring!
Manhattan cocktail is a party staple not only because it's a classic, but also because it's a good palate cleanser fit for parties. For that reason, Manhattan cocktails go well with any food be it sweet, savory, or spicy. But they're even better with fatty main entrees at a holiday party.
Recipe for Inspiration: Best Manhattan Cocktail
Sazerac
Here's another timeless cocktail, this time from New Orleans — Sazerac. Testimony of its timeless flavor, Sazerac was crowned as the official cocktail of New Orleans. But on top of its timeless slightly sweet whiskey flavor, it is also one of the best cocktails that's easy to make, but hard to master. Because for Sazerac, finding the perfect balance of flavors is important.
A well-balanced Sazerac is made of Absinthe (anise-flavored liqueur), whiskey, Peychaud bitters, white sugar, water, and a lemon twist garnish.
Recipe for Inspiration: Sazerac
Cosmopolitan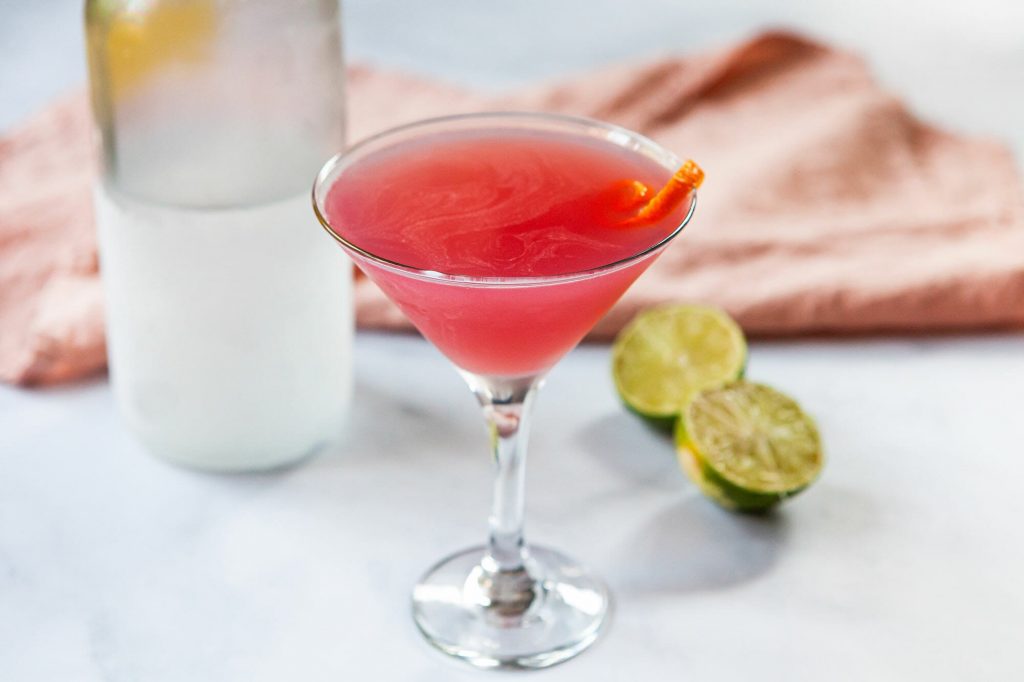 The Cosmopolitan is a pink drink cocktail that everyone knows despite not being a drinker. We have Sex and the City to thank for that! Often dubbed as a girly alcoholic drink, the Cosmopolitan became the go-to drink of every young woman after seeing it on television.
Today, not only does it manage to be a staple in bars, but it has maintained its popularity. Since then, it has become a classic that everyone can enjoy no matter the occasion. A simple cheese and crackers pair well with this drink, but there's no harm in going all out on the charcuterie board either!
Recipe for Inspiration: Homemade Cosmopolitan
Sidecar Cocktail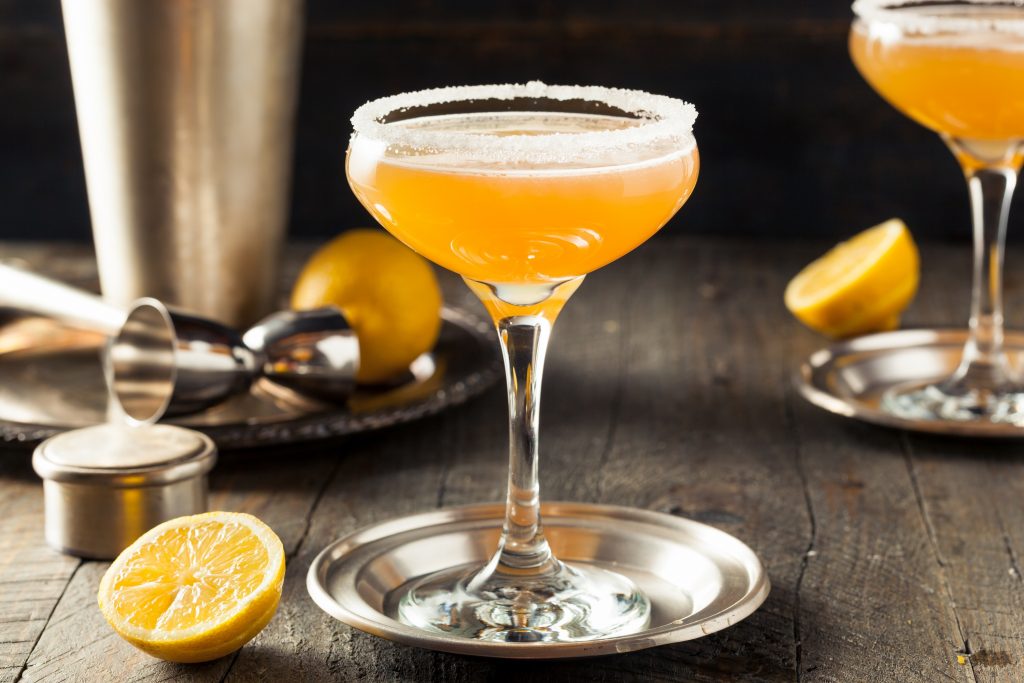 If you're looking for cognac-based drinks, then it's impossible not to think of Sidecar Cocktail. After all, it's a classic that remained to be an all-time favorite and thus owns its spot on this list of best cocktails.
This tart yet dry cocktail is made of Cognac, Cointreau, lemon juice, simple syrup, and lemon twist for garnish. We mentioned that this is a dry cocktail, so that means this drink is incredibly potent as well. That said, the lemon twist garnish and sugared-rim are more than welcome to help alleviate the potent mix just a little. But, if you love your drink extremely boozy like us, then you're welcome to leave the sugar rim behind.
Recipe for Inspiration: Sidecar Cocktail
Ramos Gin Fizz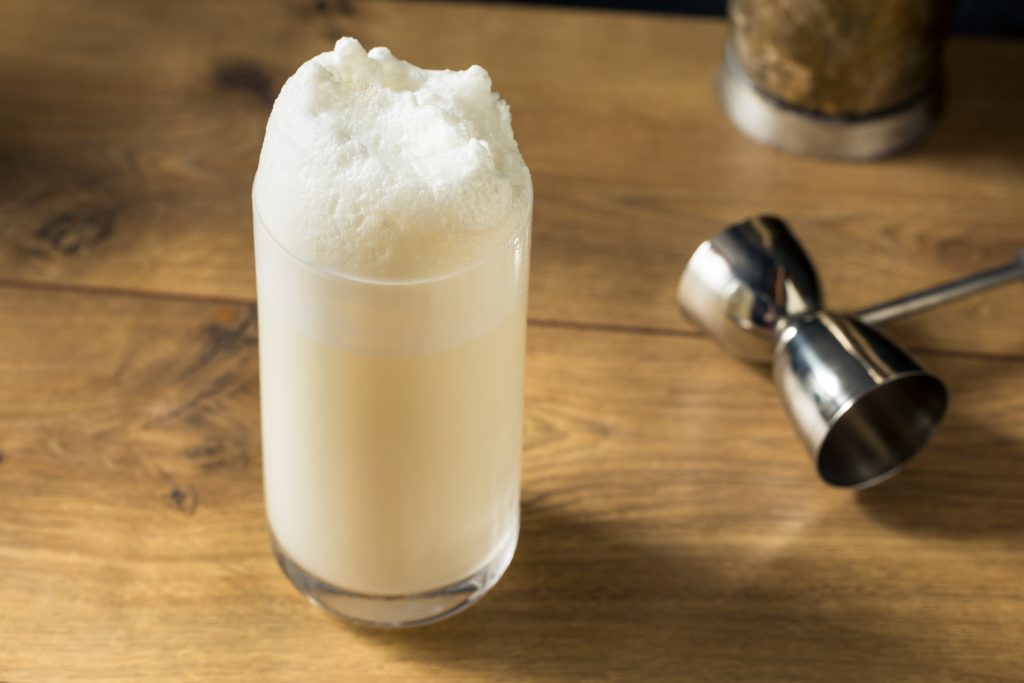 Have a soft spot for sweet, tangy, and boozy drinks? Then a glass of Ramos Gin Fizz has your name on it. This frothy drink features gin, simple syrup, lemon juice, lime juice, heavy cream, egg white, orange flower water, and club soda.
The strong gin mixed with the sweet-tart flavor of lemon and lime adds texture and pop of flavor. Meanwhile, heavy cream and egg white add richness and depth. With all the ingredients combined, this drink is reminiscent of a key lime pie or a boozy lemon sherbet. Lastly, this drink sports a remarkable froth, the result of vigorous cocktail shaking for ten seconds.
Recipe for Inspiration: Ramos Gin Fizz
French 75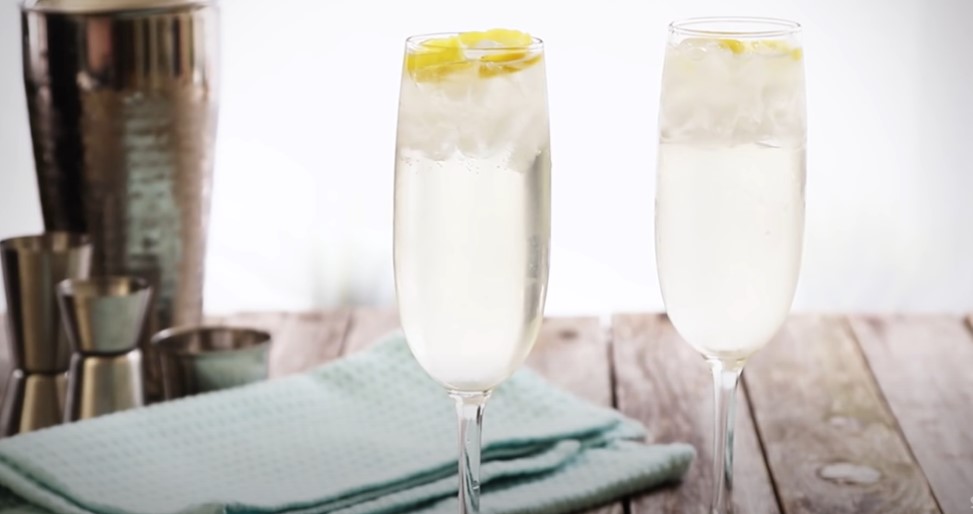 Don't let the sparkling, mellow appearance of this cocktail fool you! Mixed with gin and topped with champagne, this drink packs a punch. Add lemon juice and garnished with lemon peel, this cocktail has a distinct citrusy flavor.
READ ALSO: 27 Festive Winter Cocktails To Lift Your Holiday Spirit
Its clean and refreshingly light flavor (though definitely boozy) pairs beautifully with any holiday feast you can imagine. Think pasta, stuffed turkey, carbonara, and even chicken tikka masala, this luxury drink is easy to pair with foods already on your dinner table.
Recipe for Inspiration: French 75 Cocktail
---
Easy Cocktail Recipes
The best cocktails are not only found in timeless, classic cocktails. You can find some of the best drinks on one of the easiest and simplest cocktails on this list. This section will show you some of the easiest cocktails you can make. Fuss-free and simple ingredients? You'll also find those here.
Gin Negroni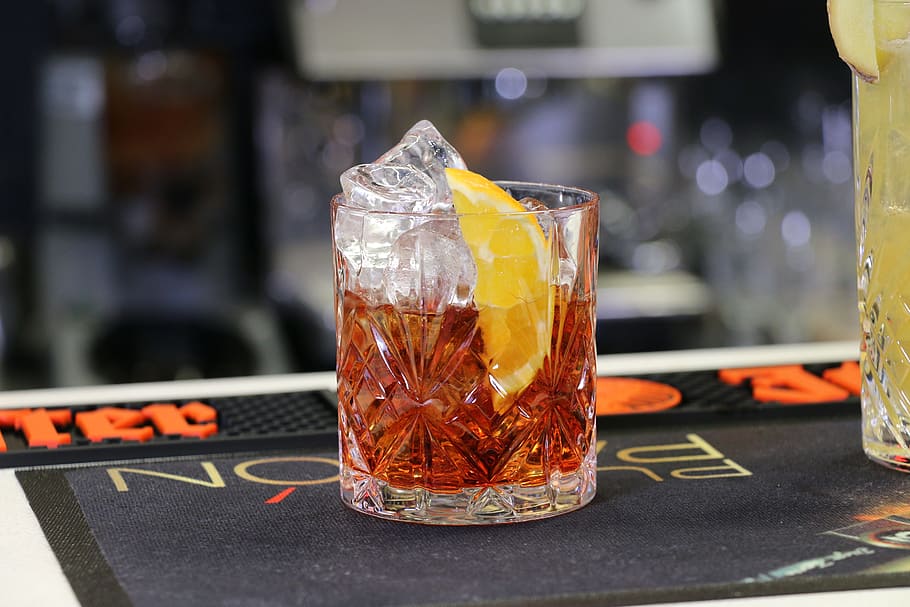 Hailed as a bartender's favorite, Gin Negroni is a sophisticated cocktail every bartender is glad to make. The simplicity and well-balanced flavor of this cocktail are exactly what attract people and bartenders alike.
To achieve a balanced flavor, you'll need dry gin, bitter red liqueur, sweet vermouth, and orange peel. Plain and simple, you'll get a grownup (albeit refreshing) cocktail fit for any occasion. Plus, it only takes two minutes to make, perfect for a quick pick-me-up at home.
Recipe for Inspiration: Gin Negroni
Dark and Stormy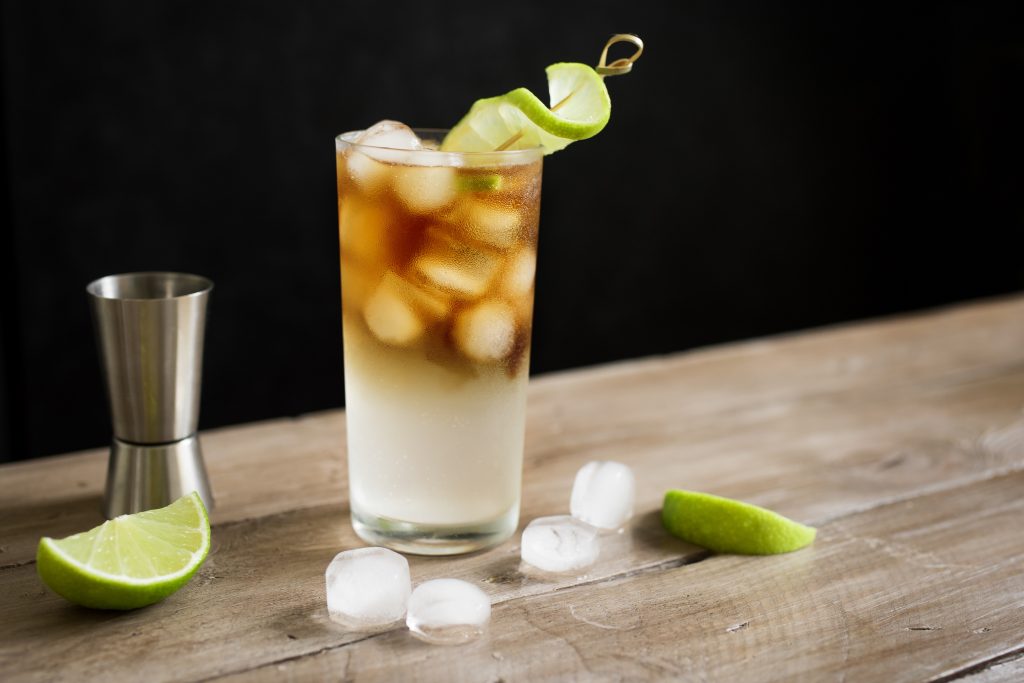 From its name you'd think this drink is as elaborate and intricate as any Ramos Gin Fizz (the original recipe needs to be shaken for 15 minutes) or Bloody Mary from scratch. But in fact, this drink is easy to make. To start you only need three easy-to-find ingredients: dark rum, ginger beer, and lime wedges. If you love Moscow Mule, then you'll love this twist.
Recipe for Inspiration: Dark and Stormy Cocktail
Blue Curacao Orange Champagne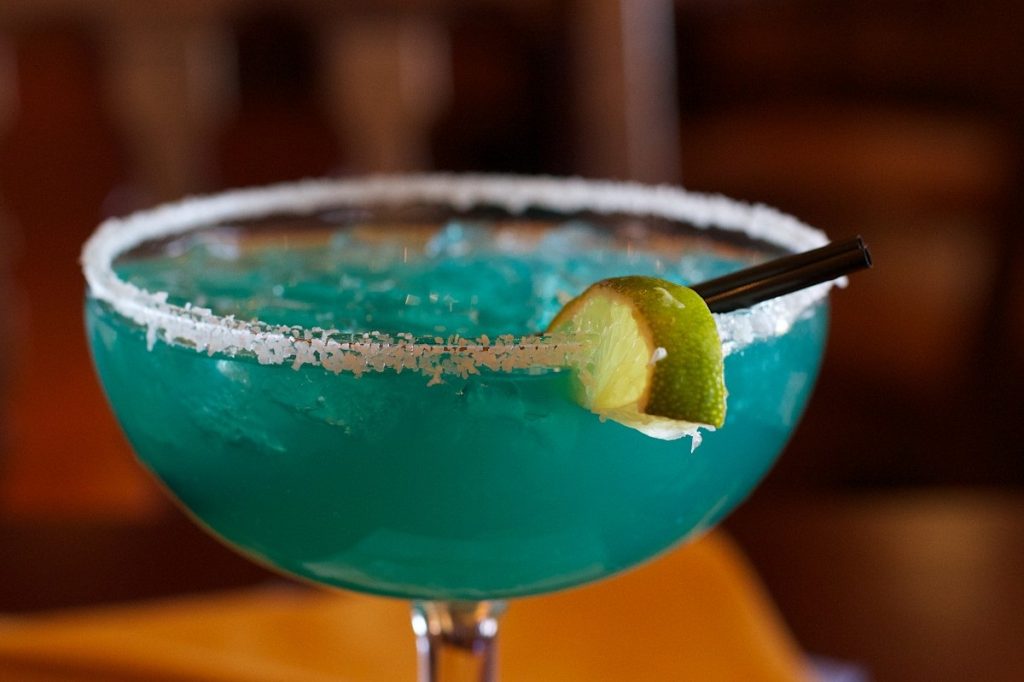 Give your champagne a beautiful blue color by mixing it with blue curacao (a blue-colored liqueur made from the dried peel of the bitter orange Laraha). This champagne cocktail sounds complicated judging from its name, but this is one of the best cocktails to start if you're just beginning to mix your drinks.
It's easy, it's quick, and most importantly, it only needs a few ingredients. Its uncomplicated and sophisticated flavor makes this champagne suitable for any occasion. It also doesn't hurt that this cocktail is visually appealing.
Recipe for Inspiration: Blue Curacao Orange Champagne
Moscow Mule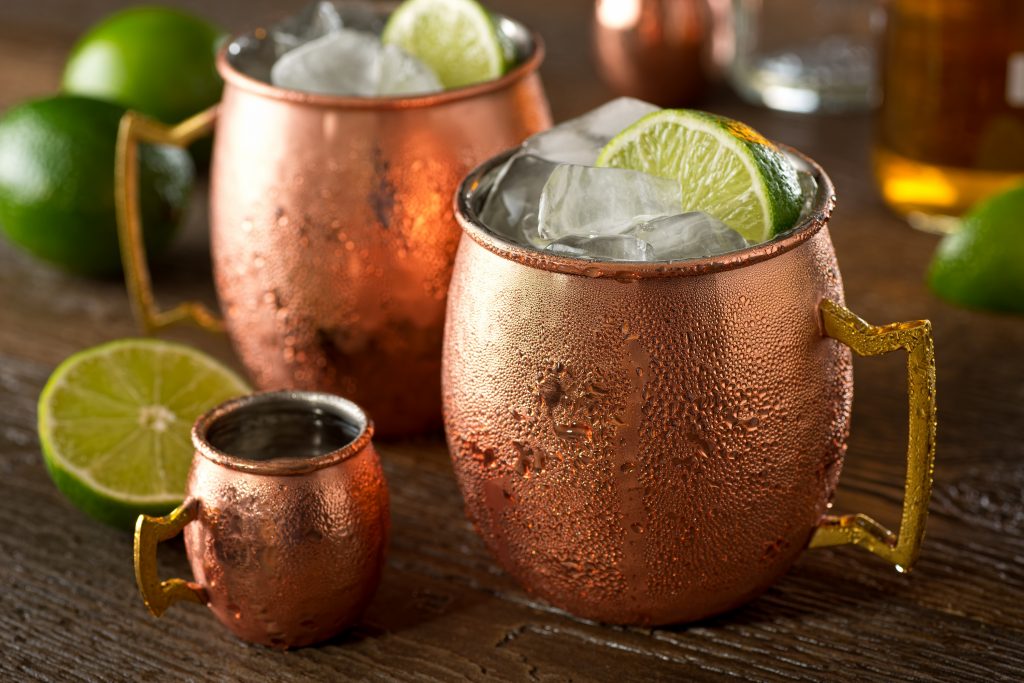 Moscow Mule is one of the most versatile cocktails you can find. How? This ginger beer-infused cocktail is winter-appropriate as well as a staple on a hot day during the summer. Served on the rocks with the refreshing and distinct flavor of lime juice, you can easily count on this cocktail to freshen you up.
READ ALSO: 15 Best Moscow Mule Mugs in 2021: Top Picks and Buying Tips
During the winter, however, count on potent vodka and fiery ginger beer flavor to spice things up for you. Served on copper Moscow mule mugs, this cocktail is also the perfect addition to your holiday dinner ensemble.
Recipe for Inspiration: Moscow Mule Ginger Beer 
Irish Coffee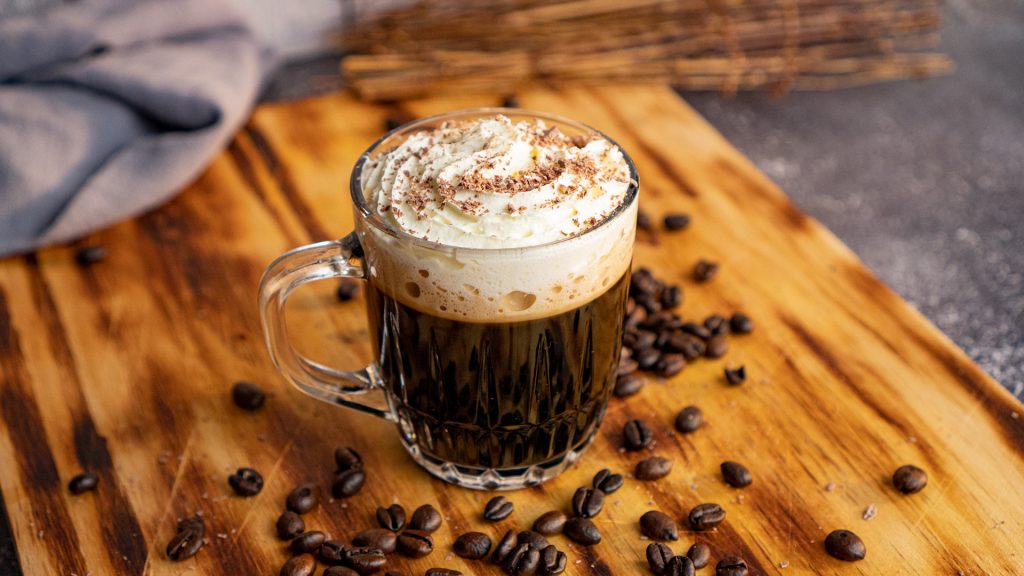 Hot black coffee and whiskey? You must be looking for Irish Coffee! This famous drink combines strong black coffee, sweet and smooth Irish whiskey, sugar, and whipped cream for a smooth yet slightly potent coffee cocktail. Garnish with chocolate shavings to give this cocktail a more elevated flavor and cheer!
Recipe for Inspiration: Irish Coffee 
Mimosa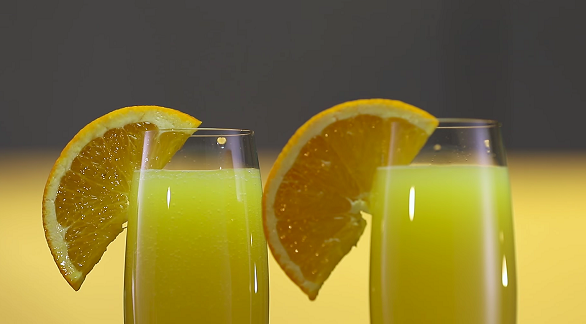 This also belongs to the classics, but it's also one of the easiest cocktails around! Made of only two ingredients such as Cava (a Spanish sparkling wine) and orange juice, this simple yet flavorful, boozy drink can be served at a brunch or a holiday. Be it Christmas, Thanksgiving, Mother's Day, or Easter, this classic drink is, indeed, one of the best cocktails around to serve on any occasion.
Here's a pro-tip: don't serve this drink with ice or you'll dilute the mixture. Chill Cava and orange juice instead! If you're thinking of breakfast, this refreshing cocktail pairs well with salty bacon with waffles and chicken. It also pairs well with oatmeal and granola.
Recipe for Inspiration: Classic Mimosa
Amaretto Sour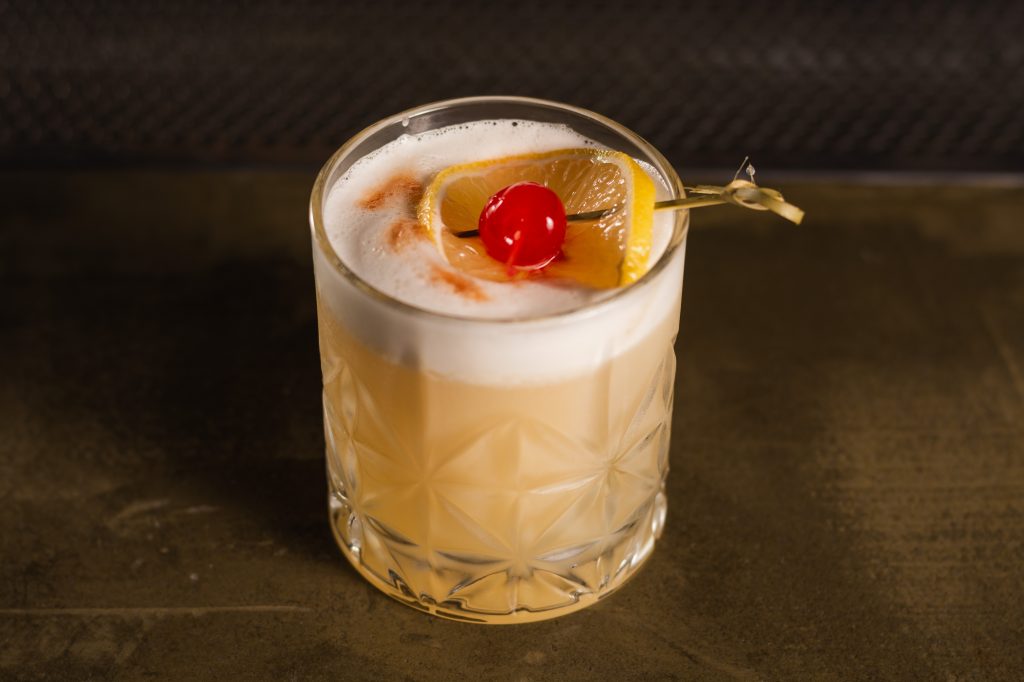 When it comes to sour cocktails, Amaretto Sour is unbelievably underrated. Here, your usual sour cocktail is slightly elevated by mixing simple ingredients such as lemon juice and orange slices with amaretto (a sweet Italian liqueur made from the pits of almonds and apricots). Amaretto gives this cocktail a layer of almond and cherry flavors. Combined with the citrusy flavor of orange and lemon, this alcoholic drink is rich in texture and flavor.
Recipe for Inspiration: Amaretto Sour Cocktail
Clover Club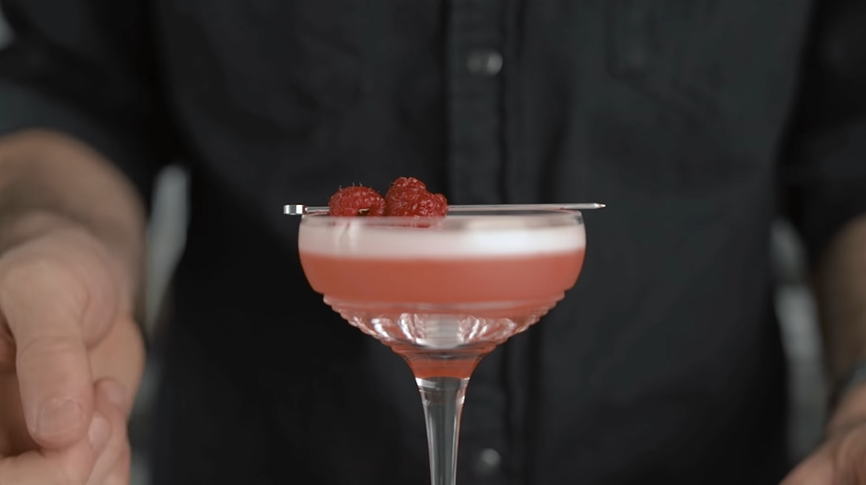 If you're a beginner and would want to level up to a slightly complicated drink, the Clover Club cocktail is a good place to start. This cocktail needs gin, Grenadine, lemon juice, and one egg white. The hardest that you have to do is separate the egg white from the yolk. Then, all you need to do is combine all the ingredients and shake them with ice until cold.
Recipe for Inspiration: Clover Club Cocktail
Espresso Martini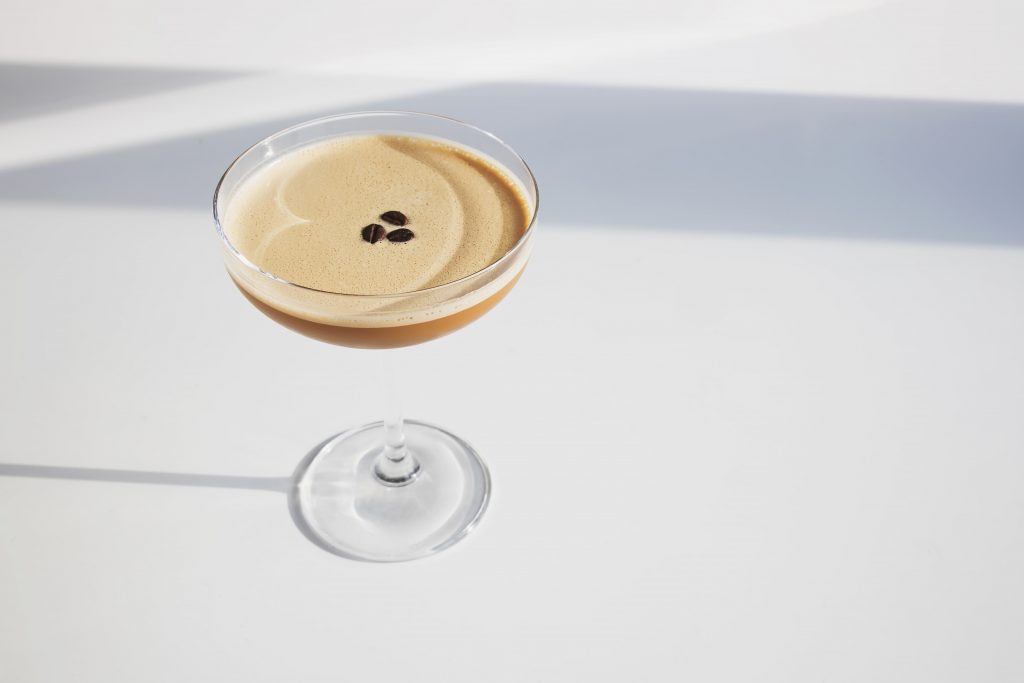 Here is another drink that sports coffee — Espresso Martini! This coffee-martini combo was made even more rich and flavorful with the addition of Baileys Irish Cream. It has the decadent flavor of vanilla and chocolate and the fruity flavor of Irish whiskey you love. Aside from Baileys Irish Cream, it also has Smirnoff No. 21 Vodka and cold espresso.
To break down all its beauty, this cocktail features all the flavors you love. It's slightly sweet, bitter, and a little boozy thanks to the lethal combination of vodka and espresso. Acclaimed for its froth and its dessert-like flavor, it became one of the best cocktails to enjoy at any gathering. Surprisingly, it's also easy to make!
Recipe for Inspiration: Baileys Espresso Martini
Classic Margarita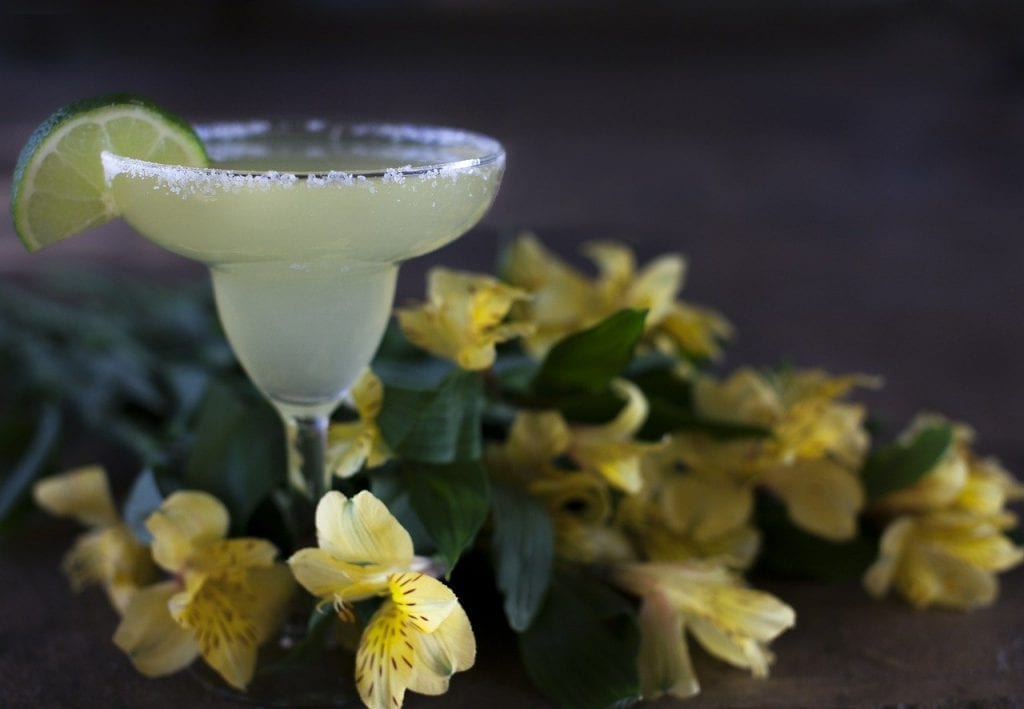 One of the classic cocktails is also one of the easiest to make especially when you have a good margarita mix. But even without that, this drink is unexpectedly easy. It's made of tequila, triple sec, and lime juice.
Recipe for Inspiration: Classic Margarita 
Paloma Cocktail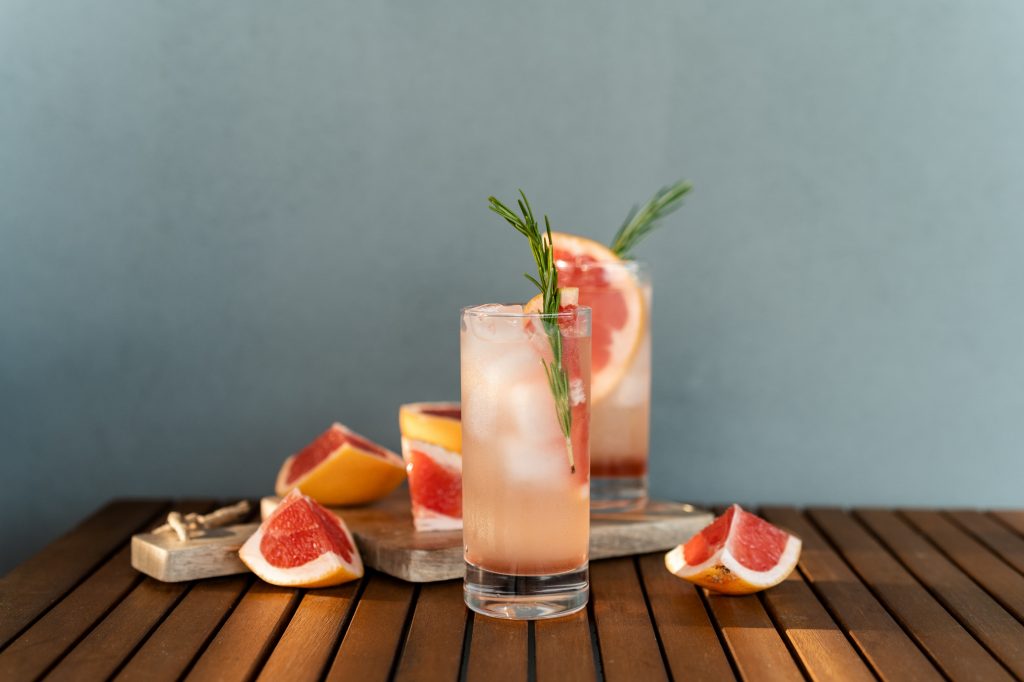 If you're looking for fruity alcoholic drinks to make at home, then you should give Paloma cocktail a shot. When it comes to fruity, Paloma takes the cake. It has lime juice, grapefruit soda, and a grapefruit wedge as garnish. Reminiscent to the classic margarita, Paloma substitutes triple sec with grapefruit soda. This alternative is a cheaper and more summer-appropriate cocktail recipe because of its fruity and citrusy flavor.
Recipe for Inspiration: Paloma Cocktail
---
Best Bar Drink Recipes
Now, get ready to level up your bartending skills by trying these cocktail bar recipes you can make at home! But take note, these alcoholic drinks are unlike any other on this list. These drink recipes take more time to make and they will need more ingredients than the rest of the cocktails listed above. After all, they aren't called the best cocktails for nothing. Still, these cocktails are definitely worth the extra effort!
Sangria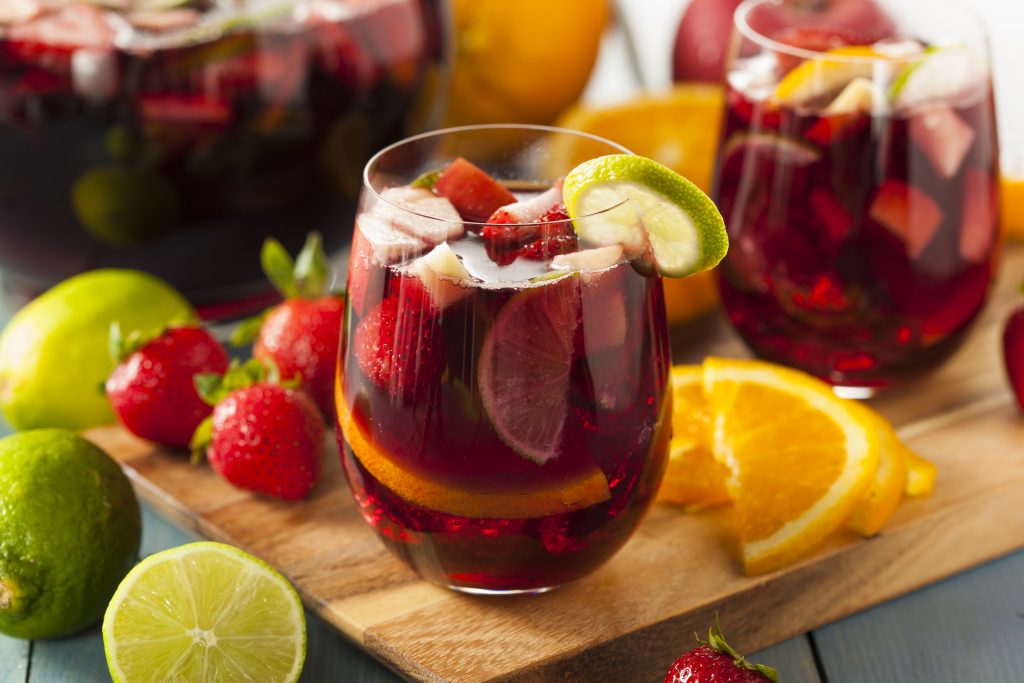 First on our list of bar drink recipes is this Classic Sangria that needs red wine, dark rum or brandy, orange juice, mango, pineapple, and one orange slice. Unlike some on this list, this cocktail features fresh fruit cubes. No, it's not crushed and for garnish either, but fresh fruit you can eat while you drink this cocktail.
Recipe for Inspiration: Classic Sangria 
Peach Daiquiri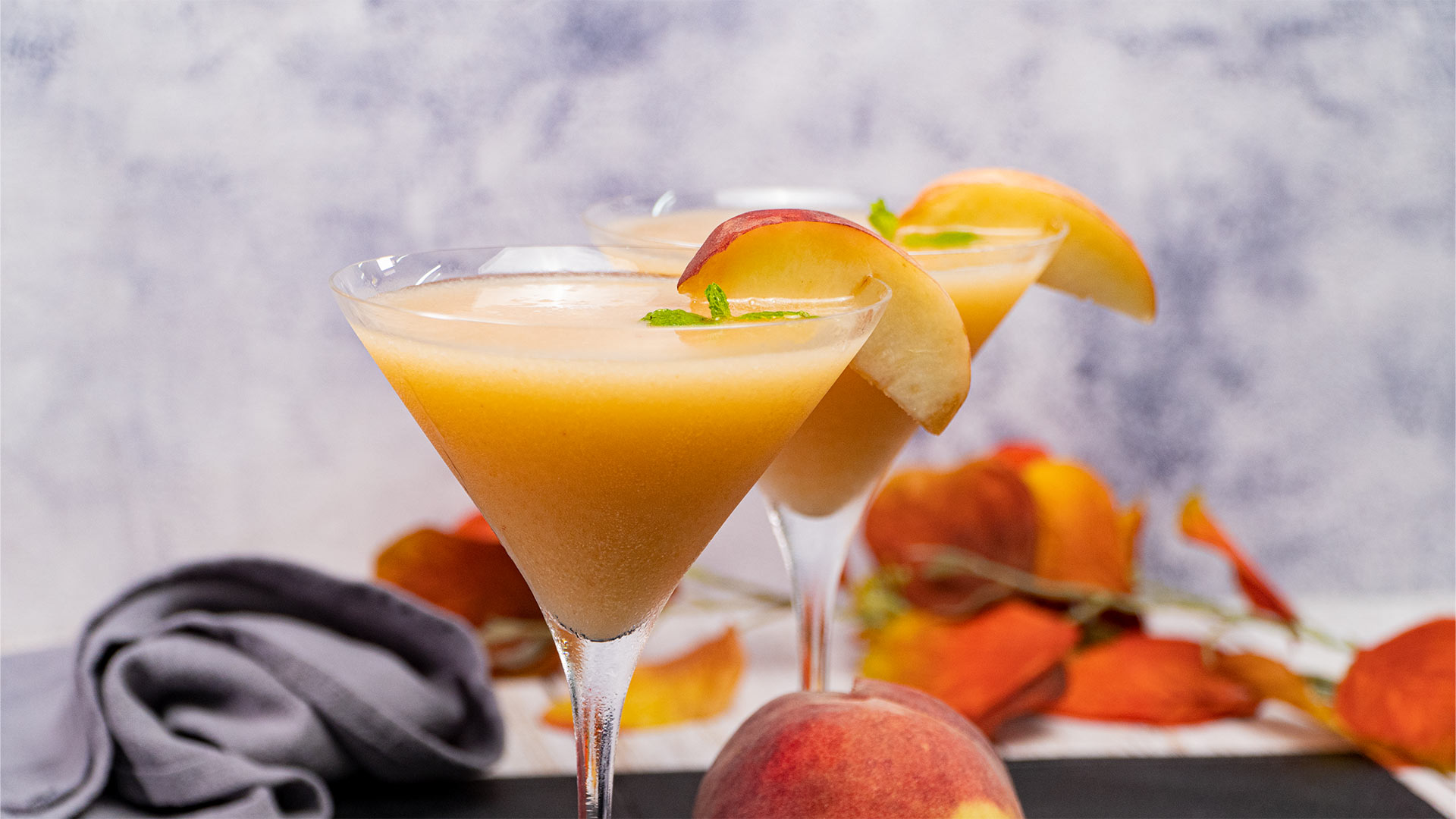 Nothing can impress your guests like Peach Daiquiri can. Well, it does help that it's easy on the eyes too! These visually appealing cocktails fit right into your summer refreshments to serve on summer cookouts. With the refreshing frozen peaches, lime juice, and peach schnapps, this cocktail is a boozy treat you can enjoy until the summer ends.
Recipe for Inspiration: Peach Daiquiri
Pornstar Martini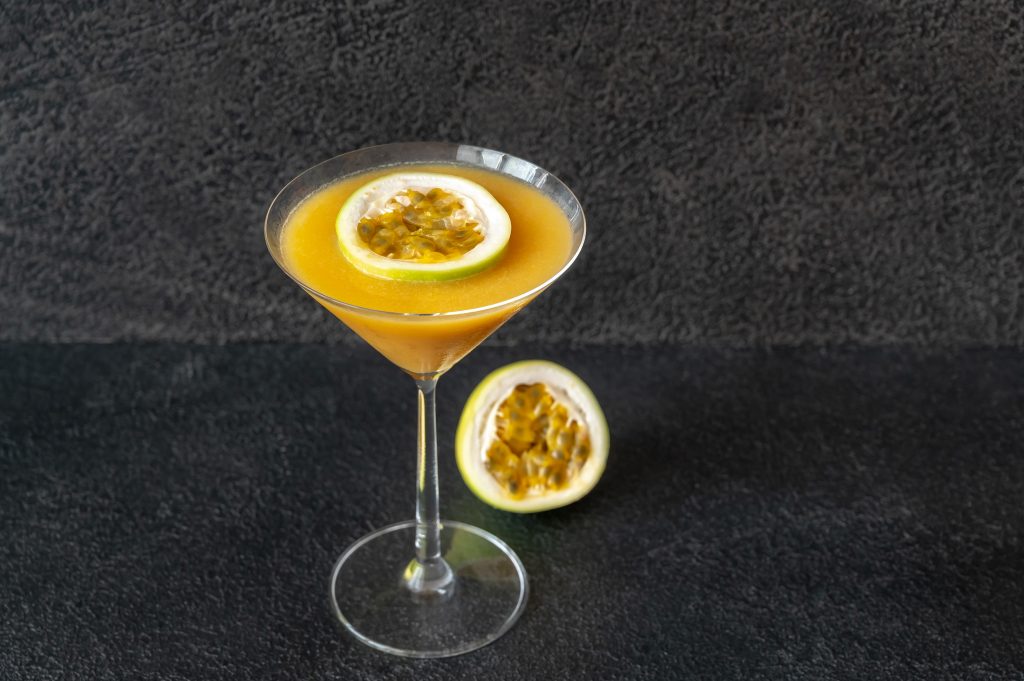 Don't let the second half of its name fool you, it has nothing to do with the classic Martini cocktail. To start, Pornstar Martini is a vodka-based cocktail drink. Meanwhile, Martini is made of gin and vermouth. It also doesn't resemble any martini drink you can make. Nevertheless, Pornstar Martini is a crowd-favorite everyone order at the bar.
Aside from vodka, this inventive drink is made of a plethora of ingredients including sparkling wine, passion fruit liqueur, passion fruit puree, lime juice, and simple vanilla syrup.
Recipe for Inspiration: Pornstar Martini
Whiskey Sour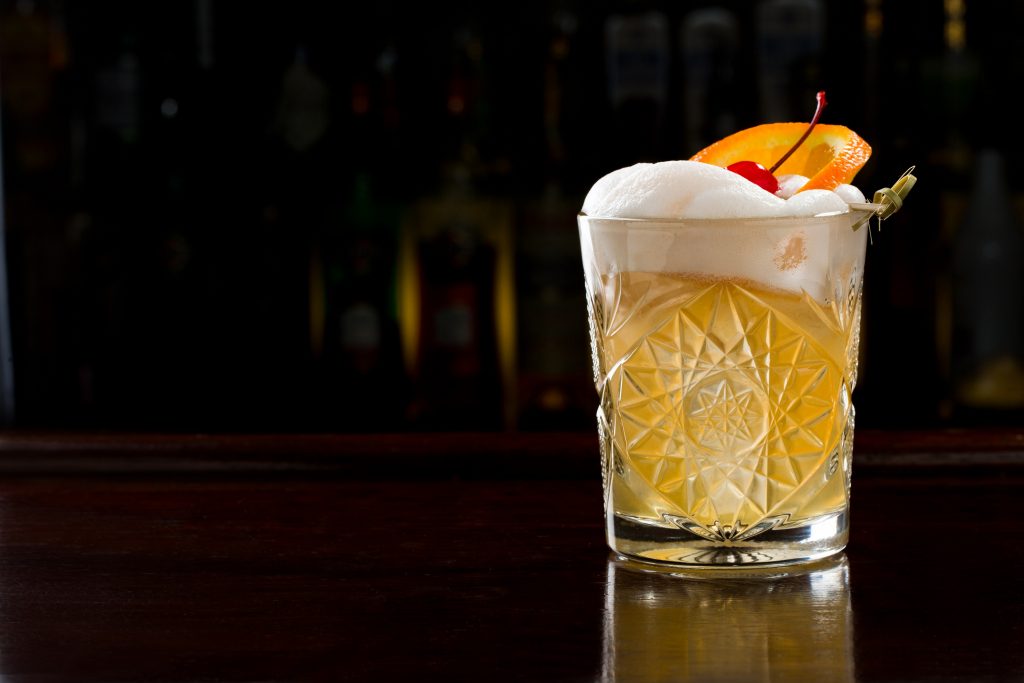 Named as the most popular sour cocktail, Whiskey Sour remains a crowd-favorite whether at the bar or simply a pick-me-up drink you make at home or to serve at parties. A good Whiskey Sour is described as a velvety, perfect balance of sweet and sour.
It may be easy making these, but it is also one of the best cocktails that's hard to master because of its complicated velvety texture.
Recipe for Inspiration: Whiskey Sour
Bloody Mary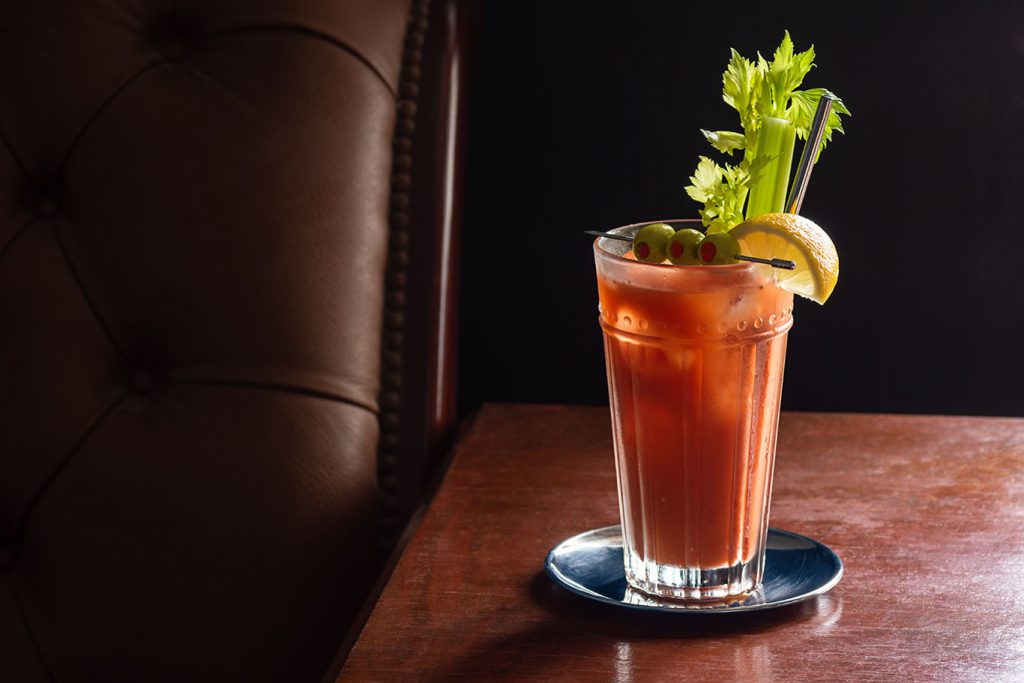 Making a killer Bloody Mary from scratch is not exactly something everyone is capable of doing, especially if you don't know your ingredients. No, throwing ingredients together won't cut it. For Bloody Mary, it's important to know the right chilling temperature and the right balance of flavors. Because unlike any other on this list, Bloody Mary has the most complex flavor profile.
There is umami from Worcestershire sauce, spiciness from hot sauce, sweetness and acidity from tomato juice, and tanginess from lemon juice. For bartenders, the challenge is to find the right balance between these complex flavors. Nonetheless, it's one of the best cocktails that's rewarding once you master it.
Recipe for Inspiration: Bloody Mary Cocktail
Piña Colada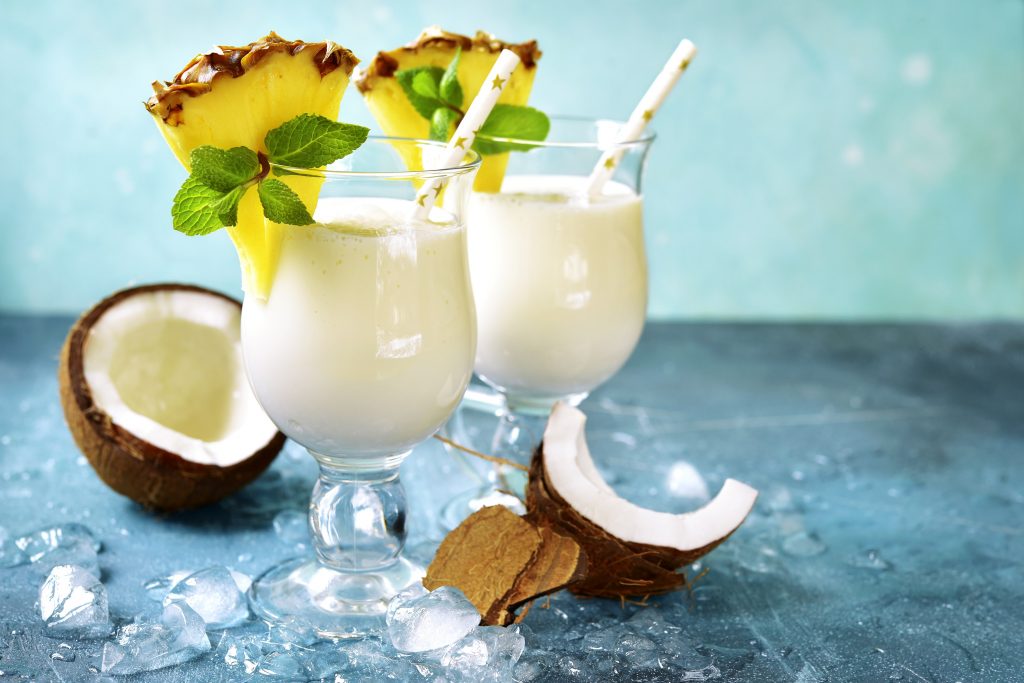 Who doesn't know the famous Piña Colada? This tropical drink is as refreshing as any Long Island Iced Tea or Daiquiri. But the difference? It has all the flavors of Hawaii. It even looks like it. To make this famous cocktail you'll need pineapple juice, coconut milk, vanilla yogurt, and white rum. It can't get any more Hawaiian than that!
Recipe for Inspiration: Good Piña Colada Smoothie
Pink Gin Fizz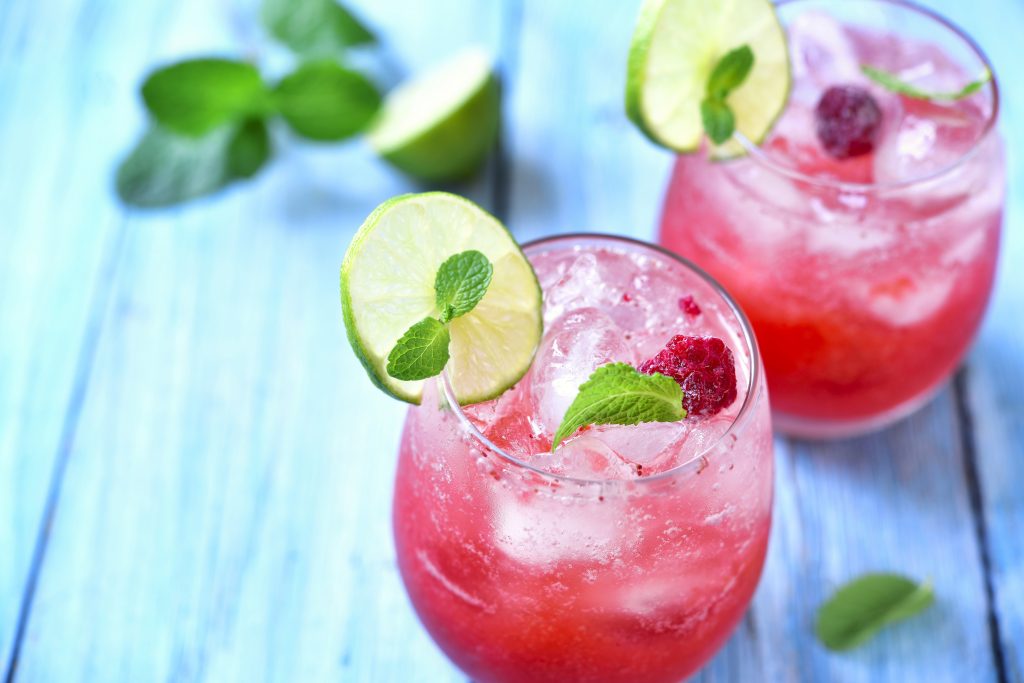 True to its name, this drink is pink, made of gin, and fizzy. To make this pink drink, you'll also need fresh lime juice, lime zest, pink lemonade, mint leaves, fresh raspberries, and lime slices for serving. And of course, don't forget the ice for shaking and serving.
READ ALSO: 12 Best Stemless Wine Glasses for Your Favorite Drink
Perhaps you're wondering where the pink color comes from. Other versions of Pink Gin Fizz uses grenadine, but for this recipe, we used pink lemonade and fresh raspberry to give this drink a vibrant pink color.
Recipe for Inspiration: Pink Gin Fizz Cocktail
Hibiscus Spritz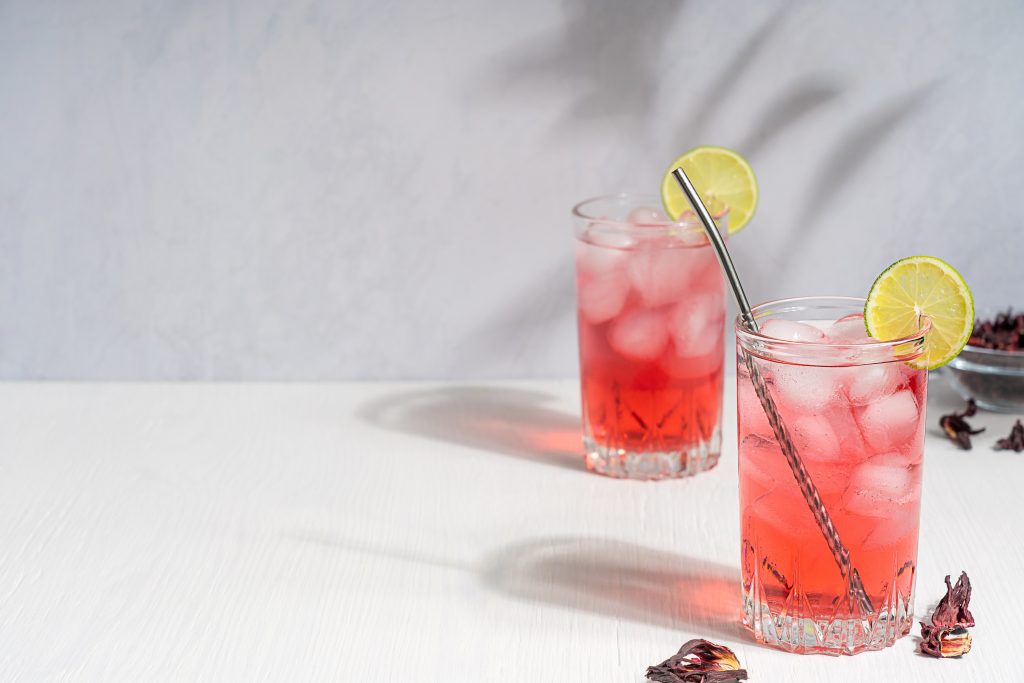 When it comes to sporting a vibrant pink color, Hibiscus Spritz will not be left behind. This cocktail features an even more striking pink color than Pink Gin Fizz thanks to hibiscus. But hibiscus is not only for aesthetics. Its distinct sour taste and floral undertones are what flavor this cocktail as well. Add sugar and you can balance its tart, floral flavor.
Typically for this cocktail, you'll be steeping dried hibiscus flowers, so naturally, it will taste like tea. To be exact, it tastes floral and fruity tea. Now, to make this cocktail you'll need hibiscus simple syrup, vodka, sparkling water or club soda, and fresh lime for garnish.
Recipe for Inspiration: Hibiscus Spritz