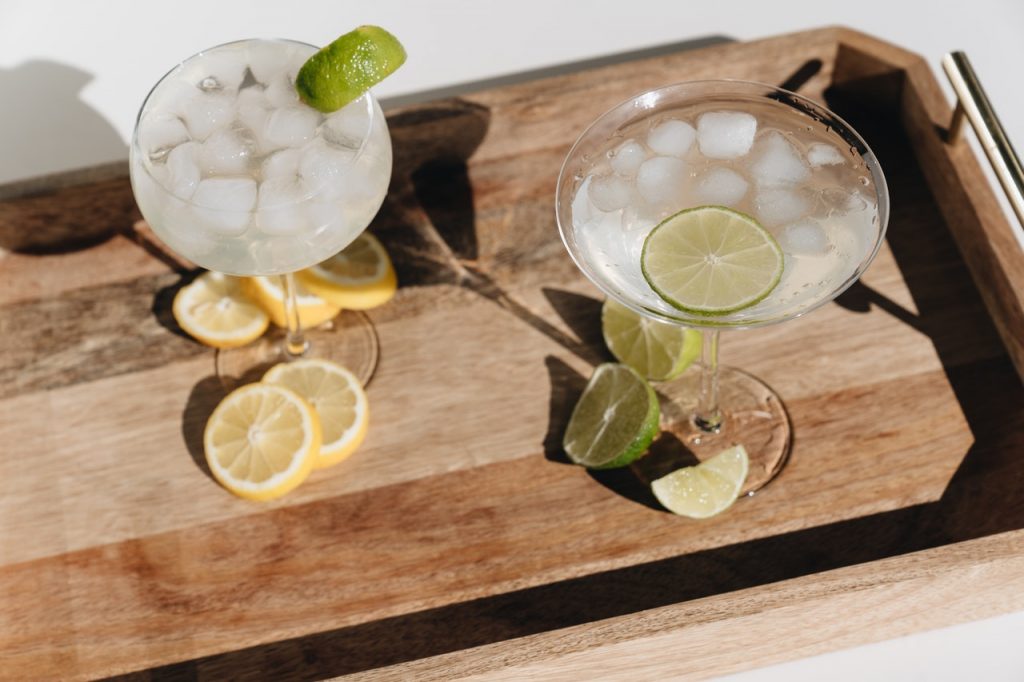 14 Best Cointreau Cocktails for Happy Hour
Cointreau cocktails might just be what you need to bring your cocktail hour to life! What makes them so special, you ask? The answer is the common denominator between these drinks: Cointreau liqueur, which is also known as quantro or cuantro licor in other parts of the world.
Pronounced as kan-trow, Cointreau is a colorless triple sec or orange-flavored liqueur. It's like orange juice for adults, but with a more developed and complex bitter orange flavor. As the main component in a handful of bar staples, this liqueur imparts a bitter, sweet, and tart quality to every drink.
Now if you're interested in experimenting with Cointreau cocktails, continue reading. With this list, you can try making everything from classic sours to more modern cocktail recipes. Feel free to browse through the many options below: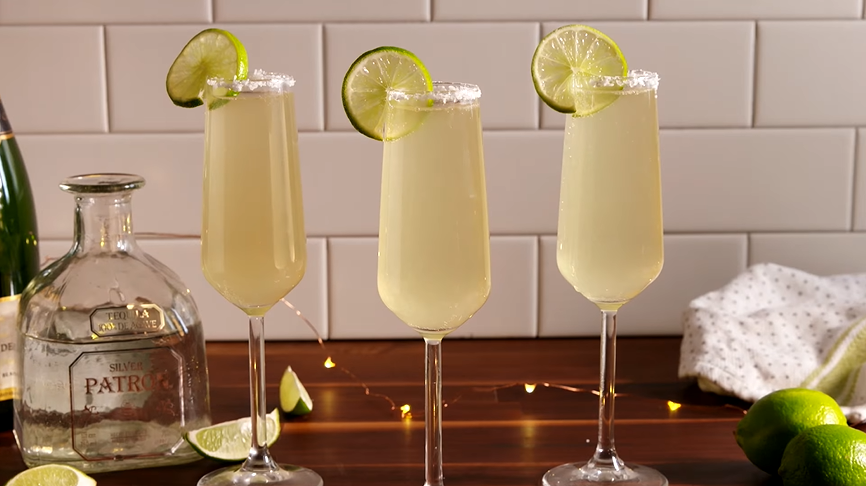 01 of 14
Sparkling Margarita
Tequila, orange liqueur, and lime are the core elements of a classic margarita recipe. Hence, it's one of the top things that come to mind when we think of cocktails to make with Cointreau. Mixed with silver or blanco tequila and lime juice, the citrusy concoction bears the signature margarita look and feel. It also has a bubbly quality that isn't present in the original margarita recipe, thanks to the champagne.

Served in glasses with a lime wedge and sea salt rim, this is a classic cocktail with perfectly balanced flavors that anyone can drink! You don't have to wait for Cinco de Mayo to have this recipe in your arsenal.

Try Recipe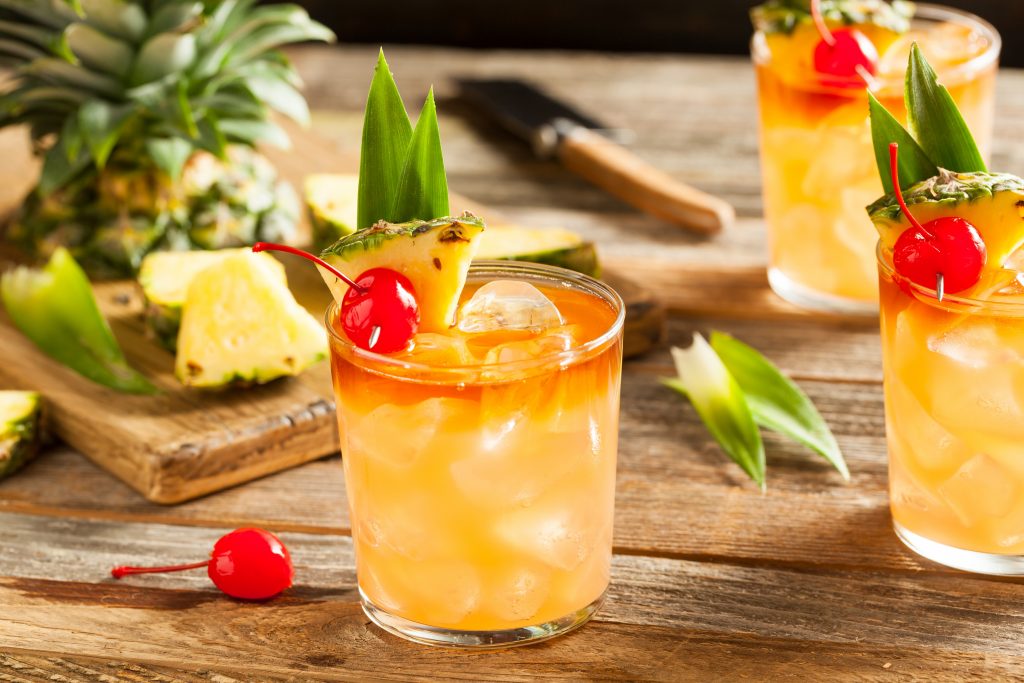 02 of 14
Mai Tai
Treat your taste buds with the tropical flavors of the South Pacific with a glass of mai tai! Made by shaking together rum, honey, orgeat syrup, fresh lime juice, and orange liqueur with ice cubes, this drink offers an energizing pop of flavors. You can opt for either Cointreau or Grand Marnier, but we suggest you stick with the former since lends a smoother, cleaner taste overall.

On the whole, the tart and citrusy quality of this drink is backed by just the right amount of sweetness. Tied together by a spritz of Angostura aromatic bitters, it promises a delightful play of flavors that you should definitely try.

Try Recipe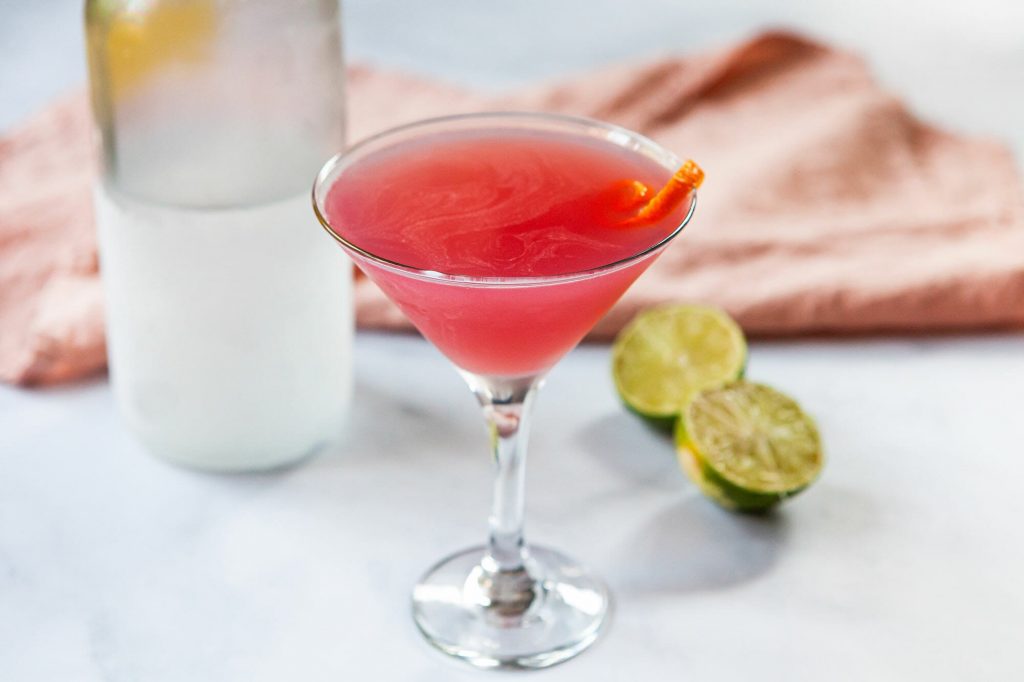 03 of 14
Cosmopolitan Cocktail
A fancy cosmopolitan cocktail is among the most iconic Cointreau cocktails to order in a bar. And now, you can make some in the comforts of your own home bar!

Citron vodka, Cointreau, simple syrup, and lime juice are shaken together with crushed ice to form this memorable and zesty concoction. And of course, you can't forget the cranberry juice that gives the drink a bright red hue for an extra layer of oomph. It's one of those classic cocktails that you should definitely add to your personal bar menu.

Try Recipe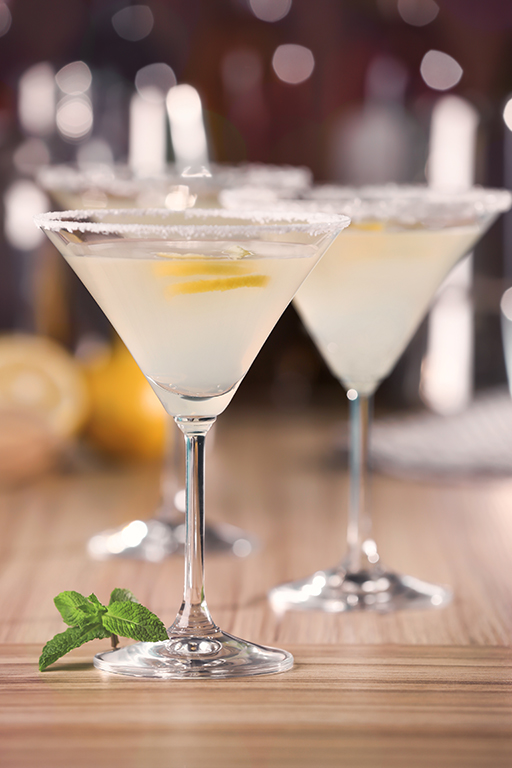 04 of 14
Lemon Drop Martini
Did someone say lemon juice cocktails? If you're a sucker for the mouth-puckering tartness of lemon and all things citrus like us, this lemon drop martini is a must-try! This particular rendition mixes together vodka, Cointreau, simple syrup, ice, and of course, freshly squeezed lemon juice.

The resulting concoction is just as tart as you would expect, but with just the right amount of sweetness to keep it from being overly acidic. This sour cocktail is then served in a lemon-sugar rimmed martini glass. In our book, this is one of the best triple sec cocktails to try if you want a refreshing happy hour.

Try Recipe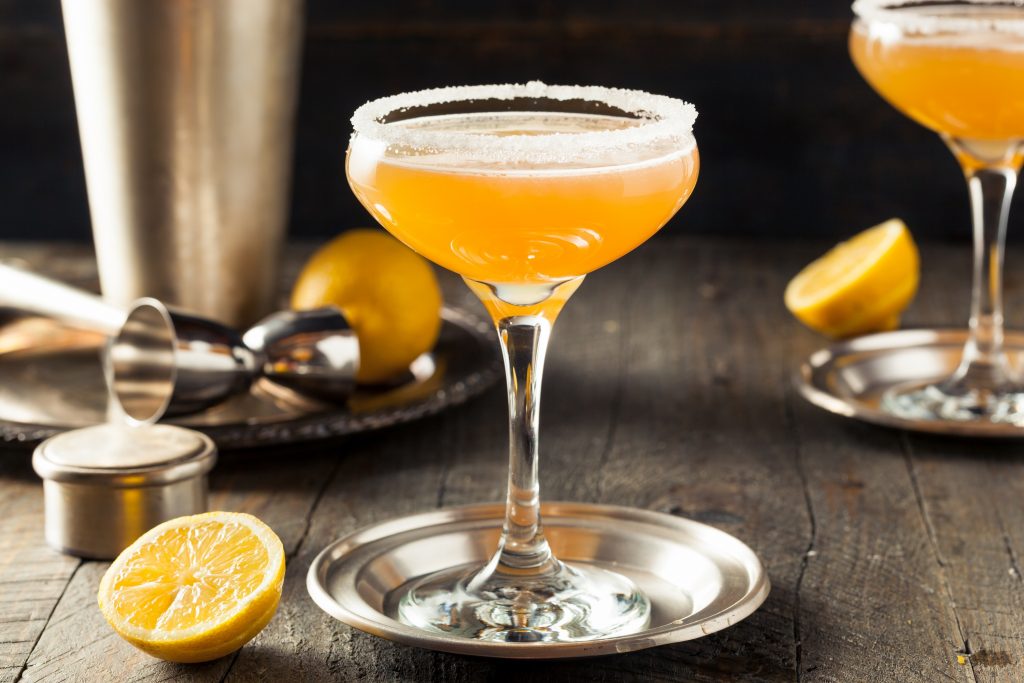 05 of 14
Classic Sidecar Cocktail
Put your expensive bottle of cognac to good use by making one of the most popular Cointreau cocktails in existence: the sidecar cocktail. Mixed with Cointreau, lemon juice, and simple syrup, this drink acquires a sweet and delightfully bright taste from the flavoring ingredients. This tart beverage is often served in a tasteful coupe glass or cocktail glass with a lemon twist as garnish.

Try Recipe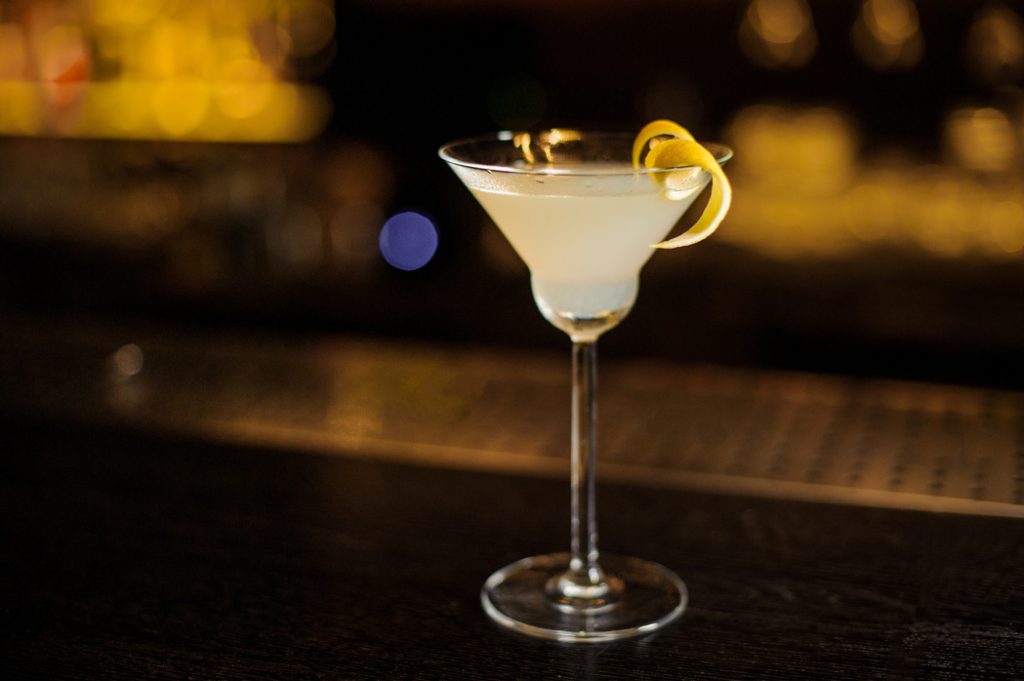 06 of 14
White Lady Cocktail
A list of Cointreau recipes isn't complete without this drink. The white lady cocktail, aptly named after its milky color, is a classic concoction that consists of gin, Cointreau liqueur, freshly-squeezed lemon juice, and an egg white. Mixed in a cocktail shaker, this mixture turns into an emulsified drink with a thick and smooth body that you wouldn't want to miss! It's the best drink to whip up if you want something sour, sweet, and rich at the same time.

Try Recipe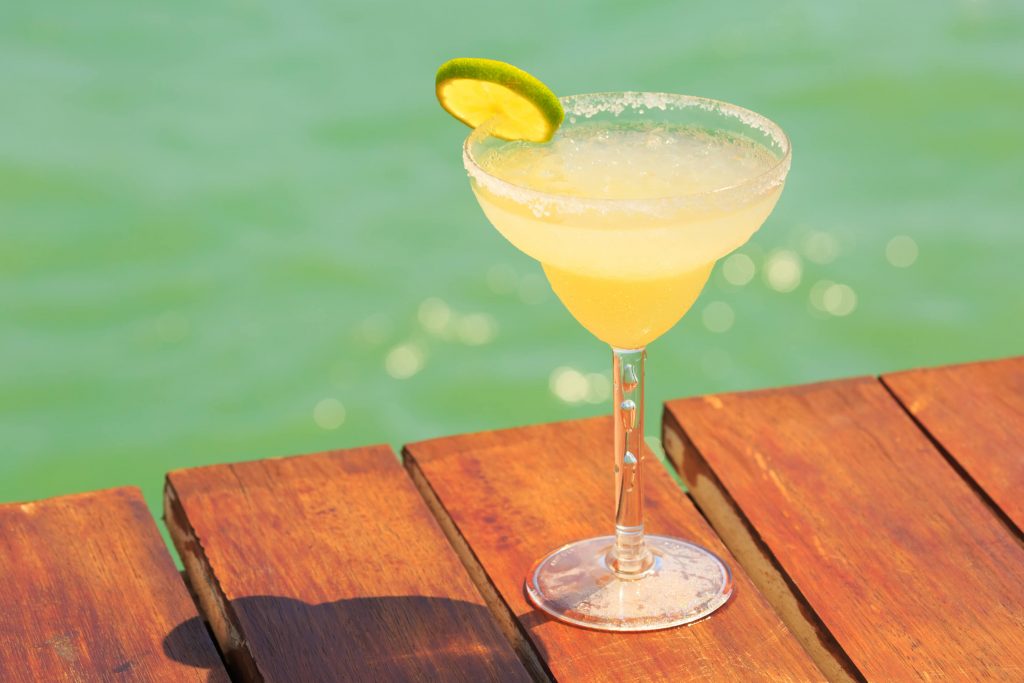 07 of 14
Cadillac Margarita
In this list of the best Cointreau cocktails, no drink is more well-suited for a fancy dinner than this Cointreau margarita recipe. You might be wondering, how does this Cadillac margarita compare to a regular margarita with Cointreau?

The only difference is that this specifically calls for premium ingredients. Its base is a combination of high-quality tequila reposado, Cointreau liqueur, and freshly squeezed lime juice. It's served on a cocktail glass with a flaky salt rim, and Grand Marnier is floated over the drink for a heightened citrusy experience.

Try Recipe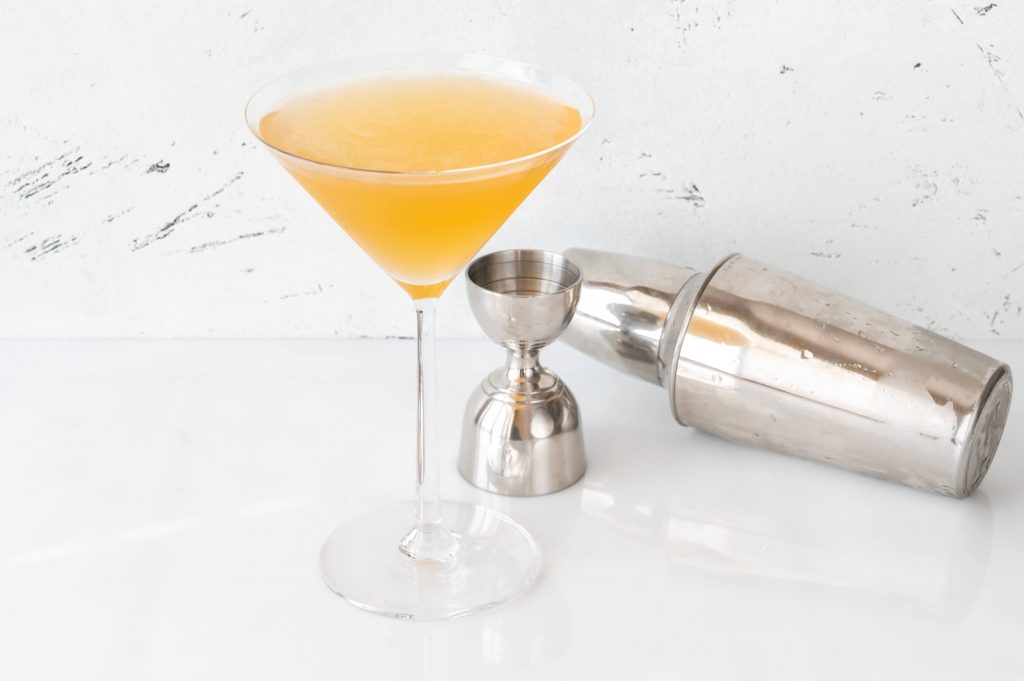 08 of 14
Between The Sheets Cocktail
Between the Sheets is similar to your classic sidecar, but with a twist. Aside from the cognac base, this recipe also calls for rum — making it a double spirit drink to double the fun! These two types of booze blend together incredibly well to form a dry beverage with tropical fruit undertones. Mixed with lemon juice and Grand Marnier or any kind of triple sec (like the Cointreau orange liqueur), the flavor of this drink is tart and citrusy. This is heightened by the orange peels flamed on top of the drink. It's nothing like any of the Cointreau cocktails you've ever tried before!

Try Recipe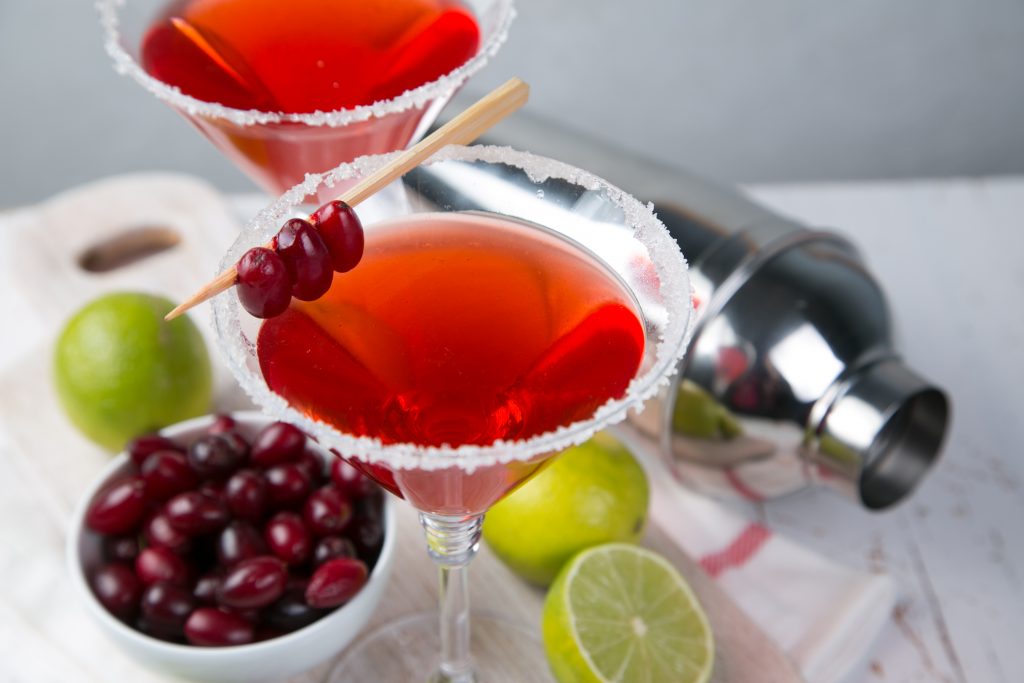 09 of 14
Cranberry Martini
Martinis are really some of the best drinks to make with Cointreau or any triple sec. For this "crantini" version, cranberry juice is the special ingredient — hence the name cranberry martini. This is mixed with sweet vodka, Cointreau, and lime juice to make a refreshingly tart drink. There's no better way to liven up any home bar party than by serving invigorating Cointreau cocktails such as this!

Try Recipe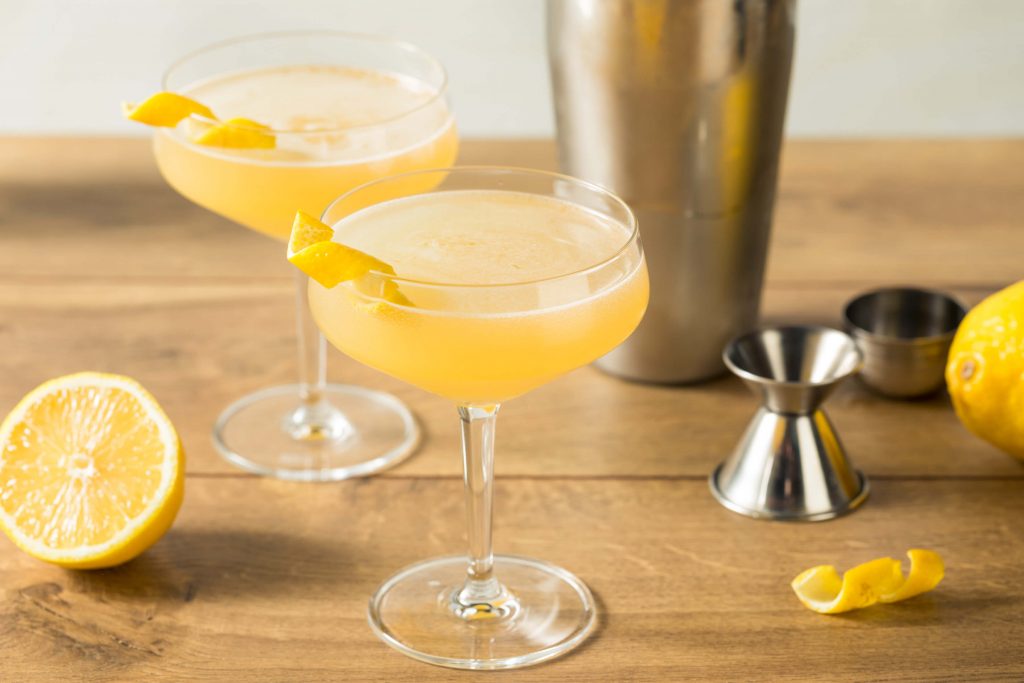 10 of 14
Corpse Reviver
Corpse reviver: a fun name for a fun cocktail! Ironically named after its supposed ability to "revive" hungover people, you'll be surprised to know that this drink still contains alcohol. To be specific, it's a popular gin sour variety.

Like most Cointreau cocktails, each sip of this drink is refreshing and tart due to the addition of lemon juice and good ol' Cointreau liqueur. It also has hints of sweetness from the dry vermouth, and a licorice-like finish from the absinthe. It's commonly garnished with an orange peel twist or wedge for serving.

Try Recipe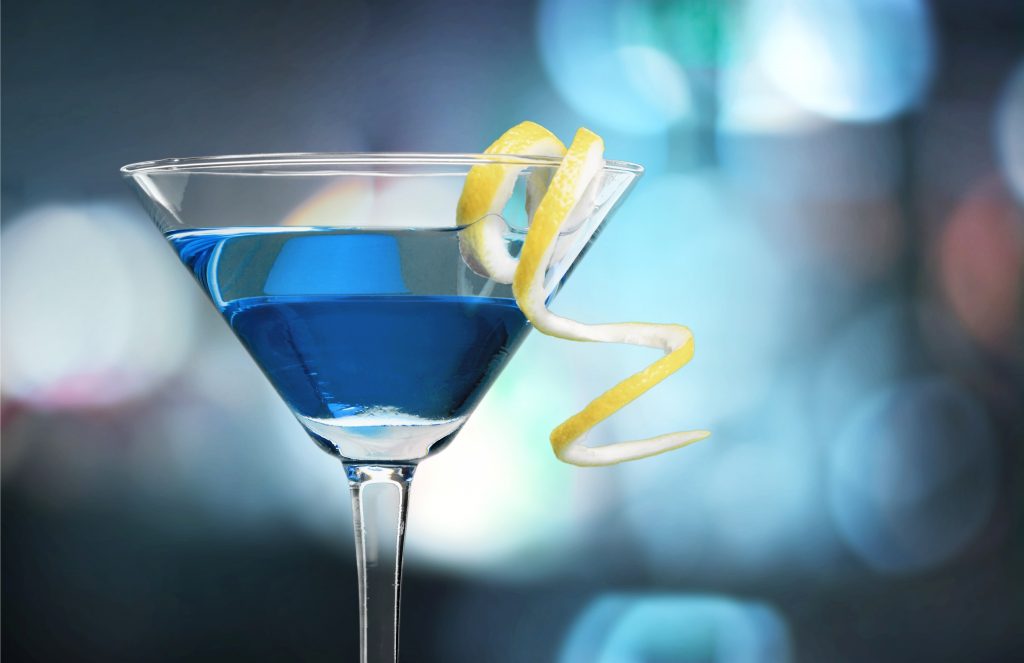 11 of 14
Blue Monday
Need a dose of booze to help get you through the week? Why not try whipping up a Blue Monday? Despite its blue color, the flavor of this cocktail is actually very citrus-forward. This is mainly thanks to the combination of Cointreau liqueur and blue curacao, which has a sweet yet bitter taste that you can compare to that of an orange peel. Hence, the name actually refers to its pick-me-up quality. With vodka as the base ingredient, this cocktail is best suited for those who prefer Cointreau drinks that are quite dry overall.

Try Recipe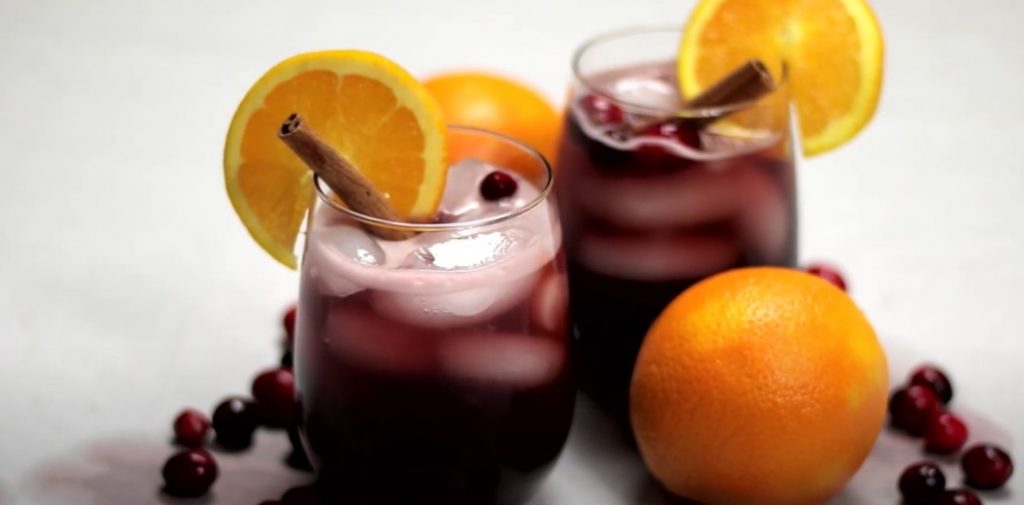 12 of 14
Orange Sangria
Didn't see this coming? Well, when you think about how fruity sangria actually is, you'll realize that it's just right to have it in a list of cocktails with Cointreau. For this particular version, the orange liqueur is mixed with sparkling wine and cranberry juice — resulting in a drink that's tart, sweet, and bubbly. Cinnamon sticks impart a delightfully aromatic quality to this mixture. And of course, this Cointreau cocktail is not a sangria without fruit slices!

Try Recipe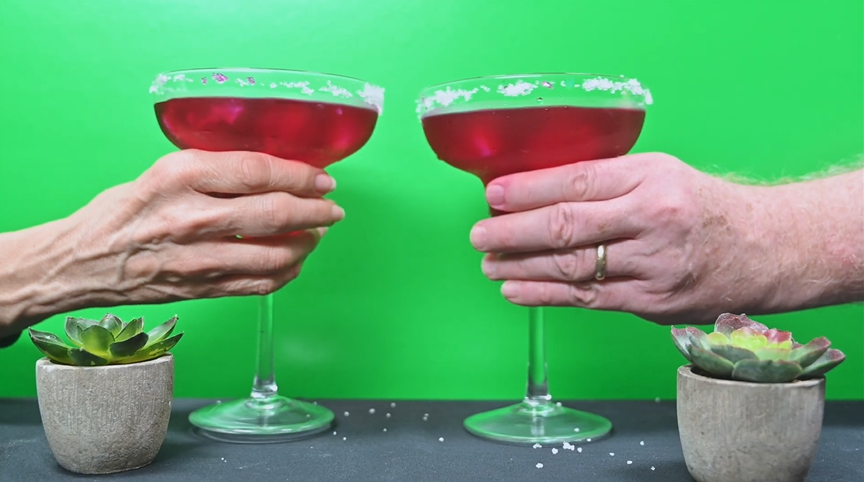 13 of 14
Cactus Pear Margarita
Sure, classic orange alcoholic drinks are timeless. But for nights when you simply want to switch things up, you might want to explore more experimental concoctions. This cactus pear margarita is exactly what its name entails: the ol' reliable margarita with a unique fruity twist!

The body of this drink is citrusy as the regular kind, consisting of vodka, Cointreau, and lime juice. What makes this cocktail recipe unique, however, is the addition of cactus pear juice, which lends a delightful mellow sweetness to the drink.

Try Recipe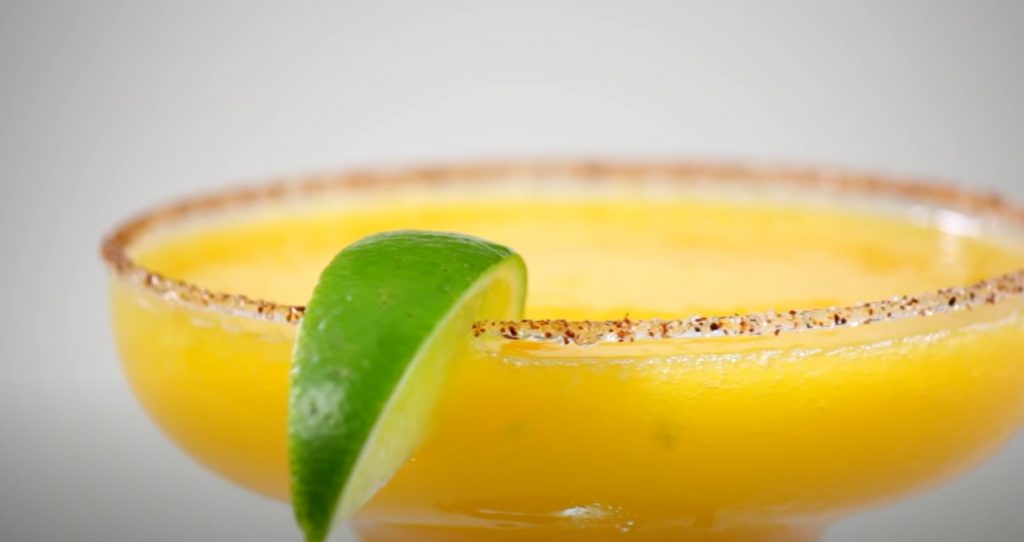 14 of 14
Mango Cocktail
Last but not least in this list of Cointreau cocktails is this mango-flavored drink. With an unconventional flavor for a cocktail, this boozy beverage is like mango juice made for adults. The essence comes from mango puree, spiked with a vodka spirit that cuts through the sweetness of the fruit. It also is quite tart, since triple sec Cointreau liqueur and lime juice are also stirred into the mix.

Try Recipe