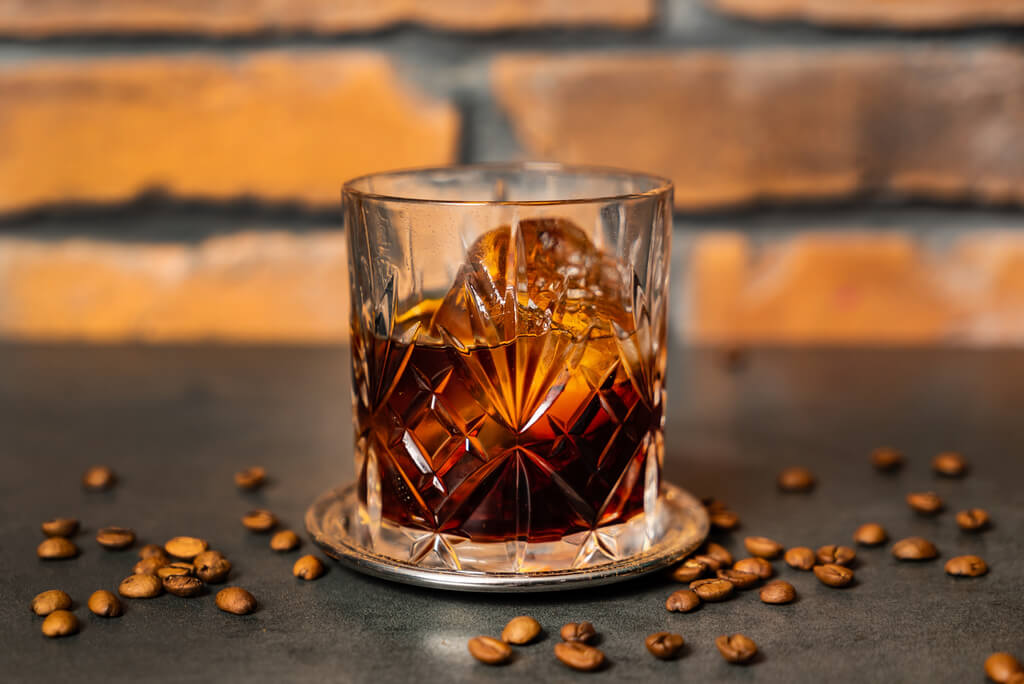 21 Best Amaretto Cocktails To Make At Your Next Home Party
Whether it's the classic Italian margarita or the best Alabama slammer, amaretto-infused drinks are becoming one of the most sought-after cocktails at the bar. Now, what if we told you that you can make the same boozy drinks at your kitchen (or home bar if you have one)? These amaretto cocktails couldn't be any easier to prepare even for amateur drinkers and bartenders.
Due to its prominent sweet-tart and nutty flavor, the amaretto almond liqueur is often used to tone down the aggressive taste of many alcoholic drinks. Its nutty flavor closely resembles that of almonds and apricots pits that are also known to be slightly bitter. For that reason, this liqueur's name in Italian translates to  "little bitter".
So continue scrolling and discover some of the best amaretto cocktails you can make at your next home party. With these elegant drinks, you never have to wonder what drinks to serve to your guests!
---
Don't have a clue what best cocktails to serve at your party? Don't worry! From easy cocktail recipes to some of the most elegant drinks, you can find amaretto cocktails perfect for any occasion. And maybe a few that are great even just for snuggling on a lazy afternoon!
Classic Amaretto Sour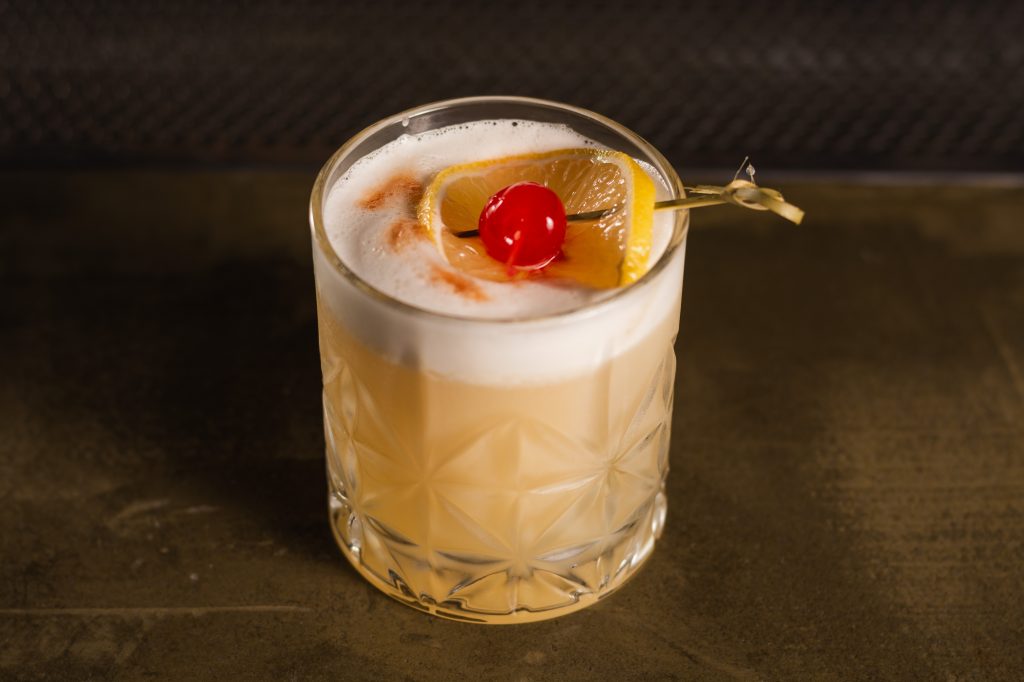 What better alcoholic drink to start this list than this classic amaretto sour? Celebrated as one of the most popular uses of almond liqueur, this classic drink has a nutty and bright citrusy flavor that's incredibly refreshing and crisp to taste. Using amaretto as a base, you just have to mix it with lemon juice and ice cubes in a cocktail shaker. Strain on chilled glass and garnish with orange slices for an elegant cocktail drink.
Recipe for Inspiration: Classic Amaretto Sour
Alabama Slammer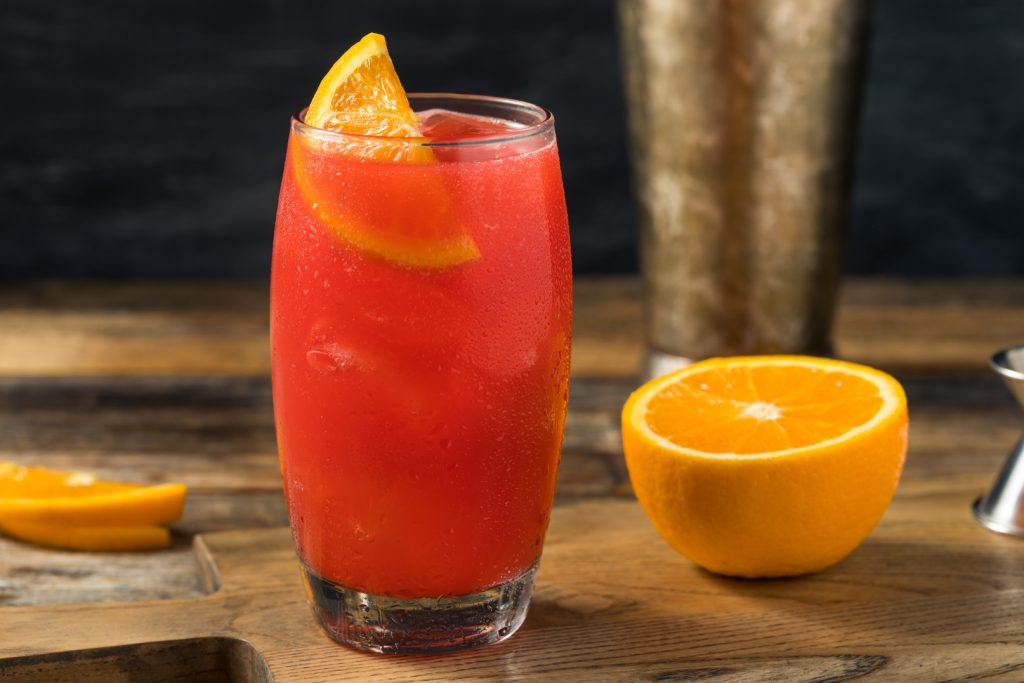 Happen to have guests that love fruity alcoholic drinks? Then this retro cocktail infused with the fruity flavors of orange juice and cocktail cherry will bring a smile to their faces. Introducing the Alabama slammer, supposedly born at the University of Alabama. This drink sits in an elegant retro highball glass that combines sloe gin, orange juice, and Southern Comfort whiskey for a newer and updated version of the retro cocktail.
If you're looking for a drink that won't knock you right up after arriving, then pick this drink that has the right balance of flavors and alcohol – perfect as a party starter.
Recipe for Inspiration: Alabama Slammer Cocktail
Godfather Shooter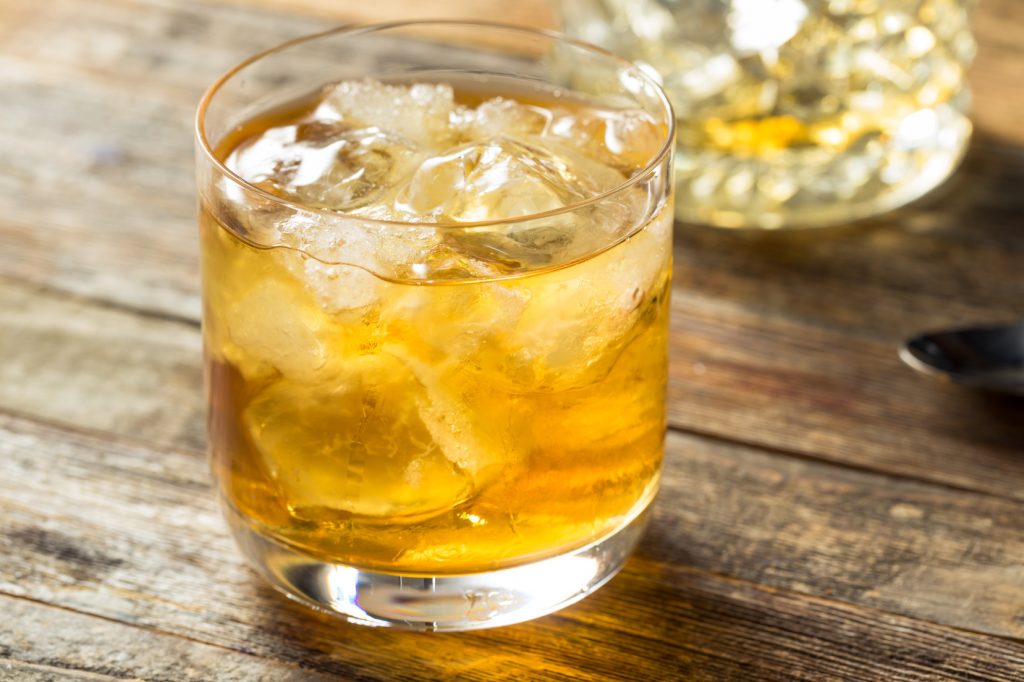 Proving how simple recipes can also be sophisticated and elegant, the godfather shooter is the epitome of beauty in simplicity. By putting fewer ingredients together, you'll get to enjoy the flavor and sheer combination of scotch and amaretto much better. The nutty, sweet almond flavor from amaretto enhances the oak and smokey profile of scotch. Mixed in equal parts, the godfather cocktail is well-suited for pairing with desserts such as tiramisu and cheesecakes.
Recipe for Inspiration: Godfather Shooter
Italian Margarita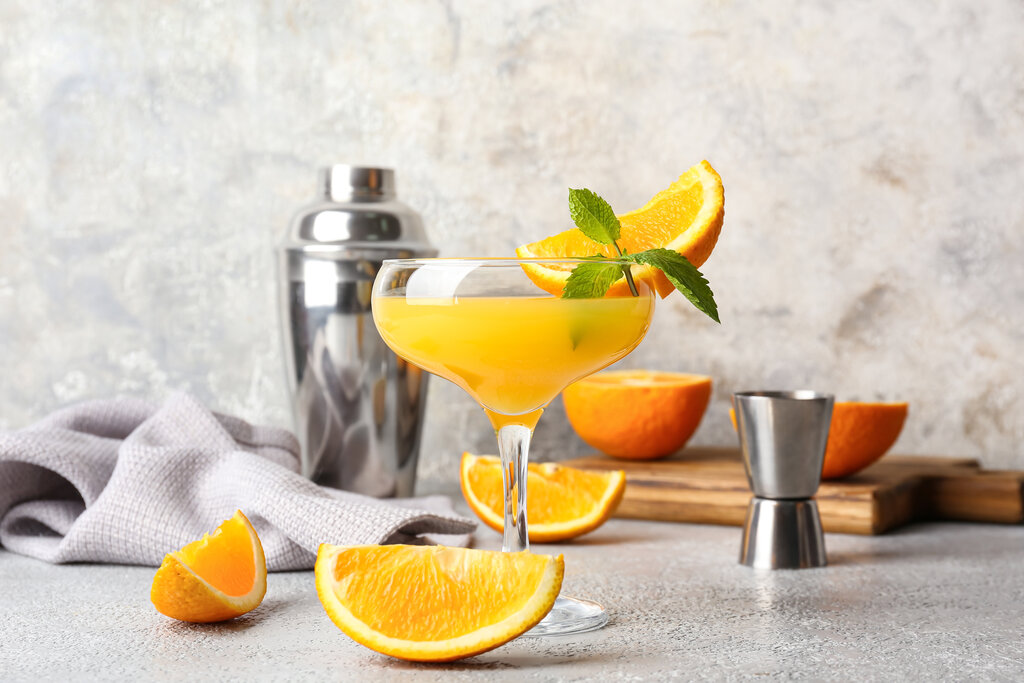 Just by adding a splash of amaretto, the classic margarita gets an Italian twist that can only be described as "out-of-this-world delightful." Although initially not made to include amaretto, margarita can perfectly highlight the sweet and bitter flavor of almonds. Then, it's mixed with triple sec, orange juice, and sour mix for that rich, well-balanced flavor. Finish with a sugar or salt rim and lime wedge for a fancy dessert cocktail fit for a party.
Recipe for Inspiration: Italian Margarita
Amaretto Stone Sour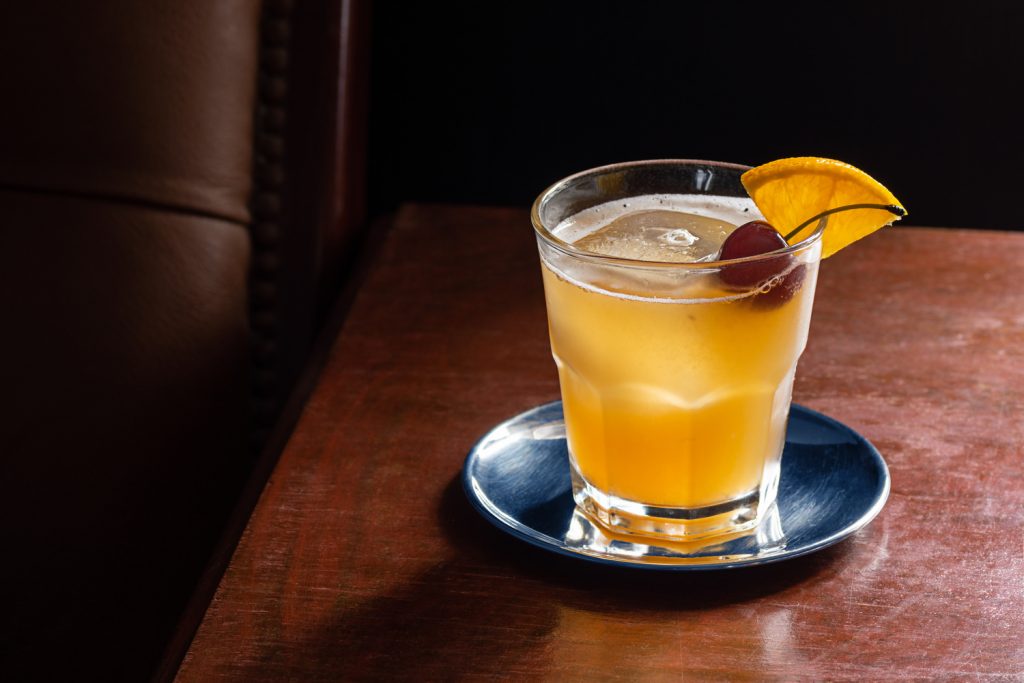 Looking for a refreshing drink? Then look no further than this version of stone sour. It brings together the nutty flavor of almond liqueur, the citrusy flavor of orange juice, and the sweet-tart flavor of sour mix or simple syrup. Its incredibly light and refreshing nature makes it one of the popular amaretto cocktails you can order at the bar. And now at home!
Aside from the addition of orange juice, this rendition is also served with ice or on the rocks, deviating from its original recipe. If you're planning for a summer party, then put this on your drinks to serve list.
Recipe for Inspiration: Amaretto Stone Sour
Toasted Almond Drink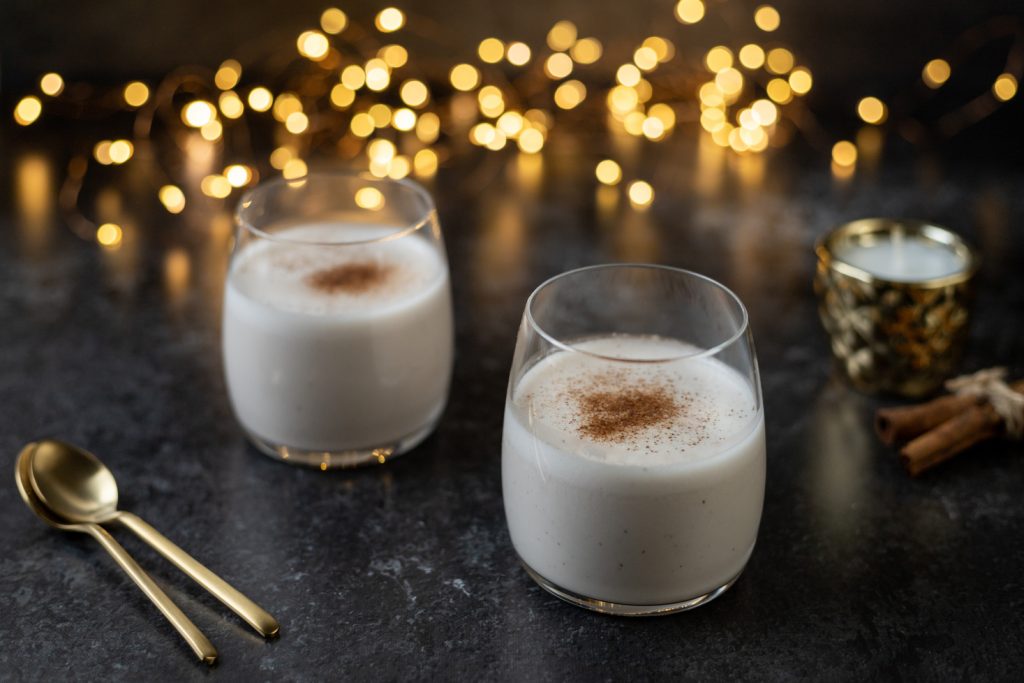 Combine the flavors of vodka, almond liqueur, coffee liqueur, and heavy cream for a creamy and boozy treat. Intriguingly unique, this cocktail drink actually doubles as a dessert thanks to its similar taste with toasted almonds. This drink also features the roasted flavor of coffee liqueur combined with the nutty and slightly bitter flavor profile of amaretto. And of course, the addition of the intoxicating vodka makes for a truly rich finish. One sip and you'll surely add this to your list of amaretto cocktails you should try.
Recipe for Inspiration: Toasted Almond Drink
French Connection Cocktail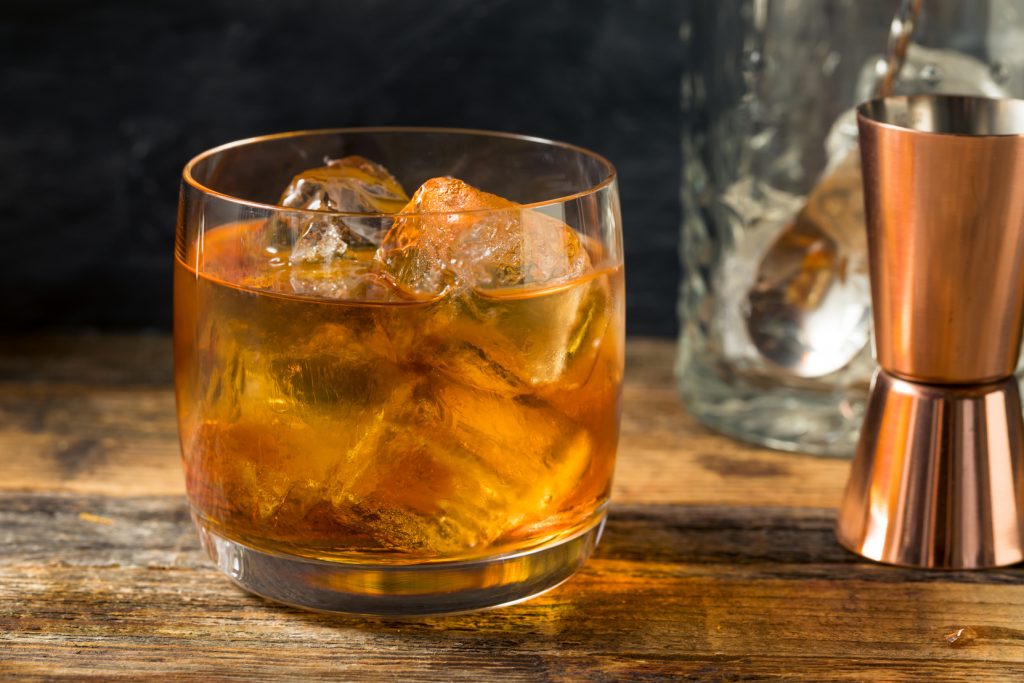 This drink mixes equal parts cognac and amaretto liqueur for a simple, yet sophisticated drink. Despite being one of the easiest cocktails to make, French Connection managed to be included in the International Bartender Association's list of IBA official cocktails (used in the annual World Cocktail Competition). But don't downplay its flavor. It's simple, but its full-bodied flavor became one of the ideal ways to drink cognac.
Recipe for Inspiration: French Connection Cocktail
Amaretto Coffee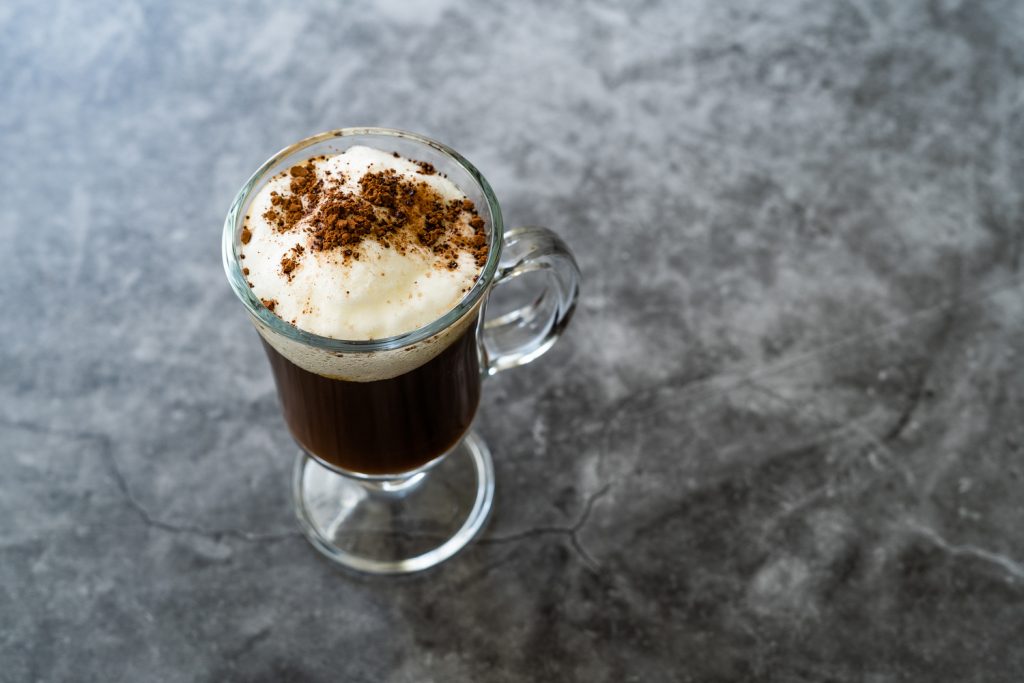 If you love Irish Coffee as much as we do, then you'll surely love this spiked coffee mixed with almond liqueur. It's extremely versatile thanks to it being one part cocktail, one part dessert, one part coffee, and 100 percent pure goodness.
This spiked hot coffee is nutty with a slight spice thanks to the light dusting of ground cinnamon. Topped with whipped cream, this drink could easily qualify as a party drink and dessert drink. Or, simply as a substitute for coffee if you need something more potent. So, need we say more?
Recipe for Inspiration: Amaretto Coffee
Eggnog Martini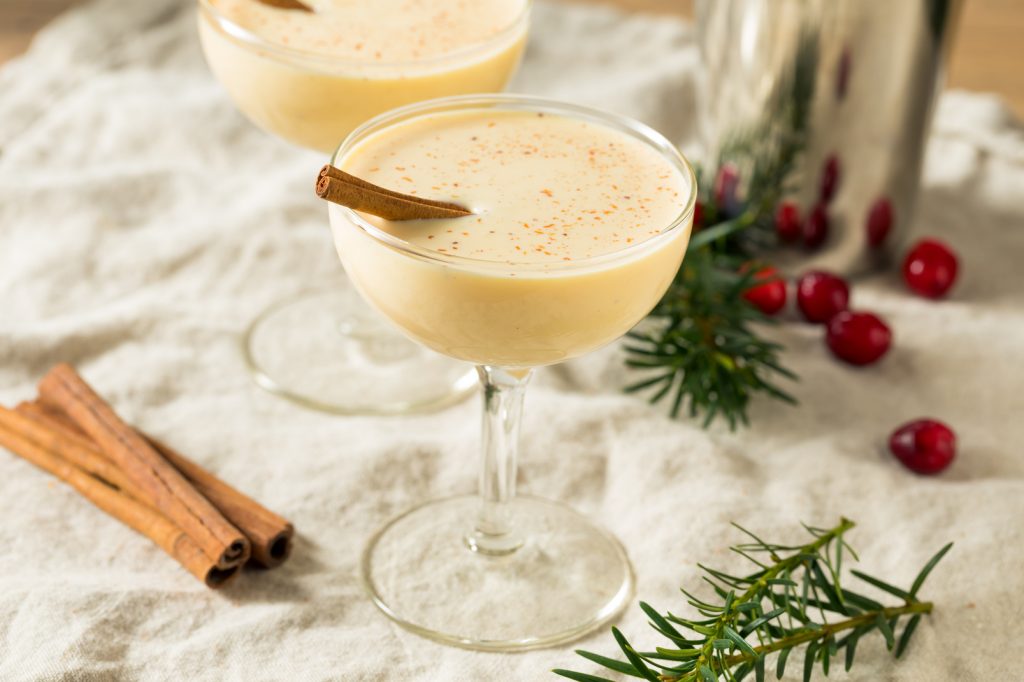 Next on our list of amaretto cocktails is this martini. Why, we think it's completely unfair to wait until the holidays to try it. It's good enough that you can enjoy this during any time of the year, honestly. So what do we need to make this creamy eggnog cocktail? Combine eggnog, vanilla vodka, amaretto, and nutmeg. That's it! After all, what better way to amp up the party than spiking the well-loved eggnog with a little alcohol?
Recipe for Inspiration: Eggnog Martini
Orgasm Cocktail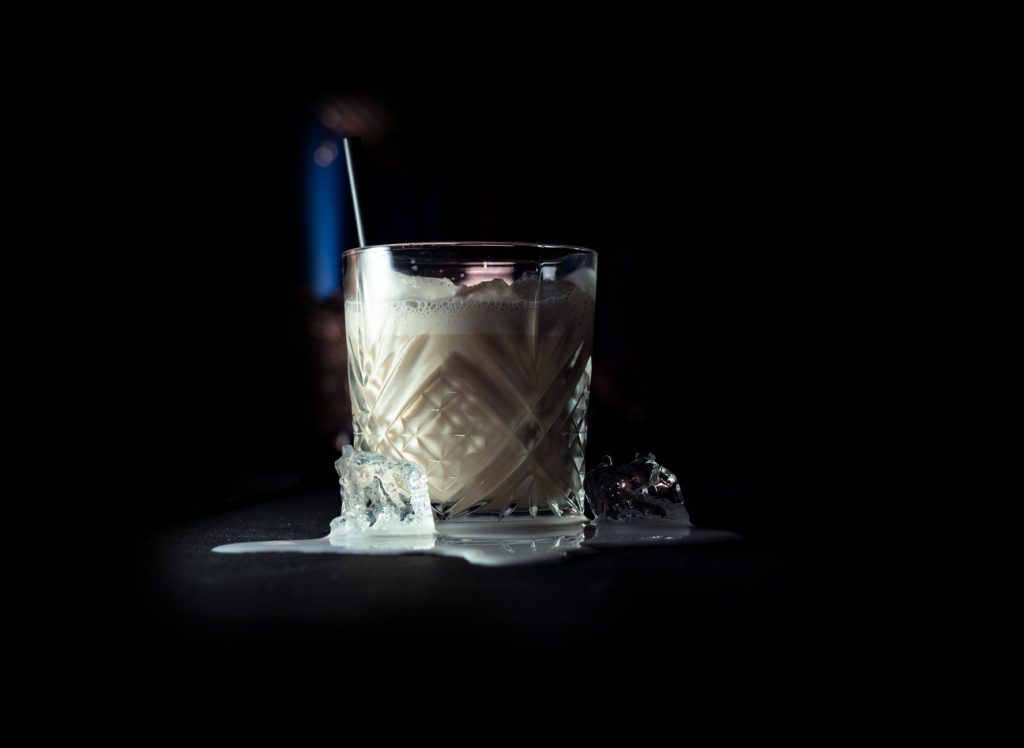 Having a controversial name made this drink quite popular. That's probably the reason for the many versions of this drink including "screaming orgasm" which is also a hit.
Now, this recipe includes one of the more popular ones named "made on your B.A.C.K." or Baileys Irish Cream, Amaretto, Cream, and Kahlua that's mixed in equal parts. Because of its abbreviation, the name became even more popular and much easier to prepare than the rest. Its taste is even more intriguing. Its creamy, nutty, and slightly boozy flavor hook just about anyone that tastes this drink.
Recipe for Inspiration: Orgasm Cocktail
Lunchbox Shot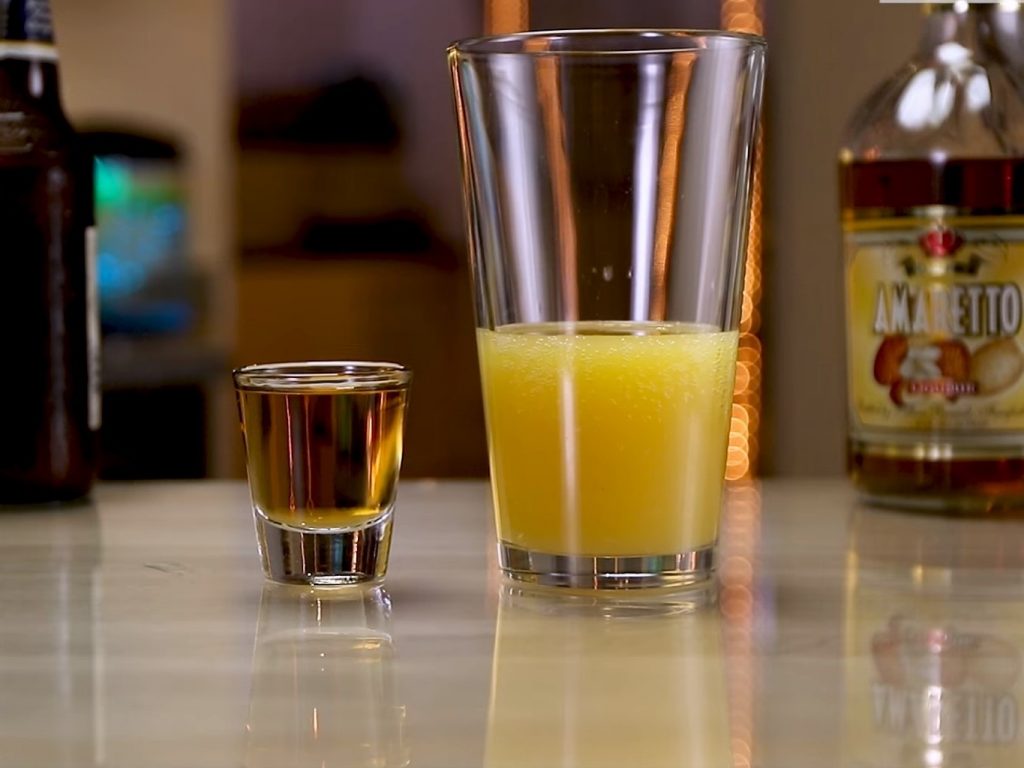 Let's be honest, the lunchbox shot is probably not the most instagrammable drink out there. Definitely not the one you'll spot on a girl's hand. Now, despite not very elegant looking thanks to its plain appearance, this one still tastes incredible. Unlike many on this list, this beverage is beer-based and has no garnish. To drink, drop the shot glass full of amaretto into the pint glass filled with beer and orange right before downing the whole thing. It's not pretty, but that's definitely an interesting way to enjoy a cocktail.
You'd think that beer would easily dominate this drink. But it's really lost in all the flavor from orange juice and amaretto. Taste-wise, this cocktail tastes similar to Alabama slammer without the berry flavor from sloe gin.
Recipe for Inspiration: Lunchbox Shot
Godmother Cocktail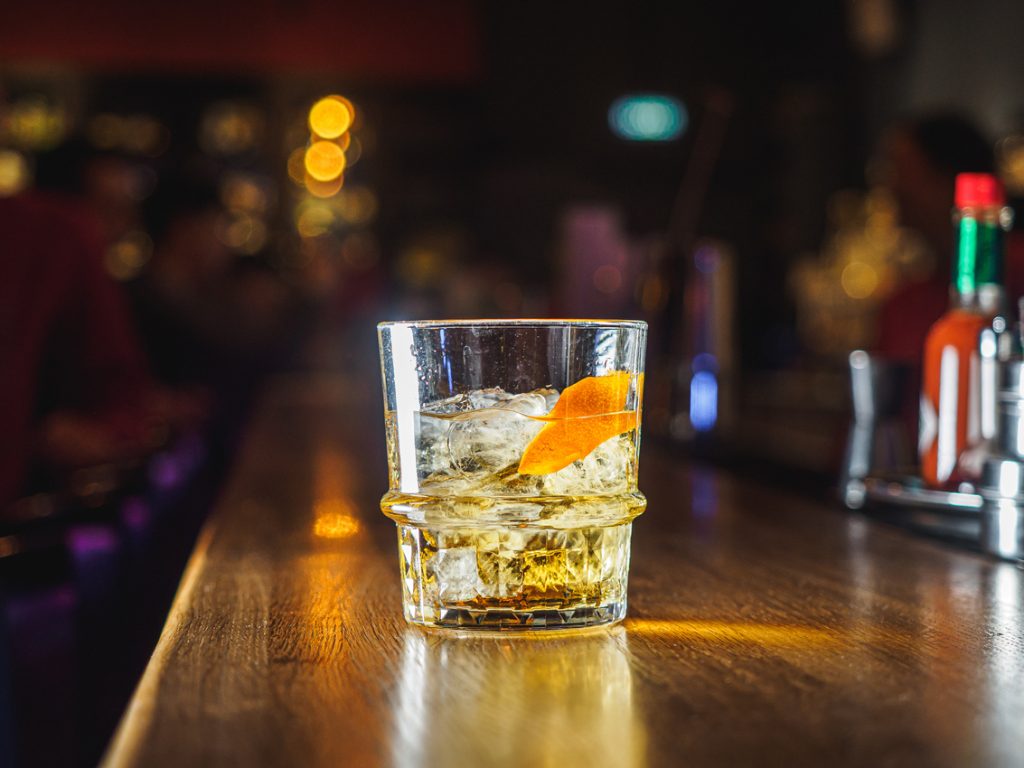 Sometimes called tawny Russian, the godmother cocktail greatly resembles black Russian. The light brown color came from amaretto which is generally lighter than that of Kahlua.
Now, when you hear godmother cocktail, godfather also comes to mind no doubt. Godfather is the stronger version that's mixed with scotch whiskey. In this lighter version, amaretto is paired with the light and crisp vodka making the drink semi-sweet.
Recipe for Inspiration: The Godmother Cocktail
Red Snapper Shot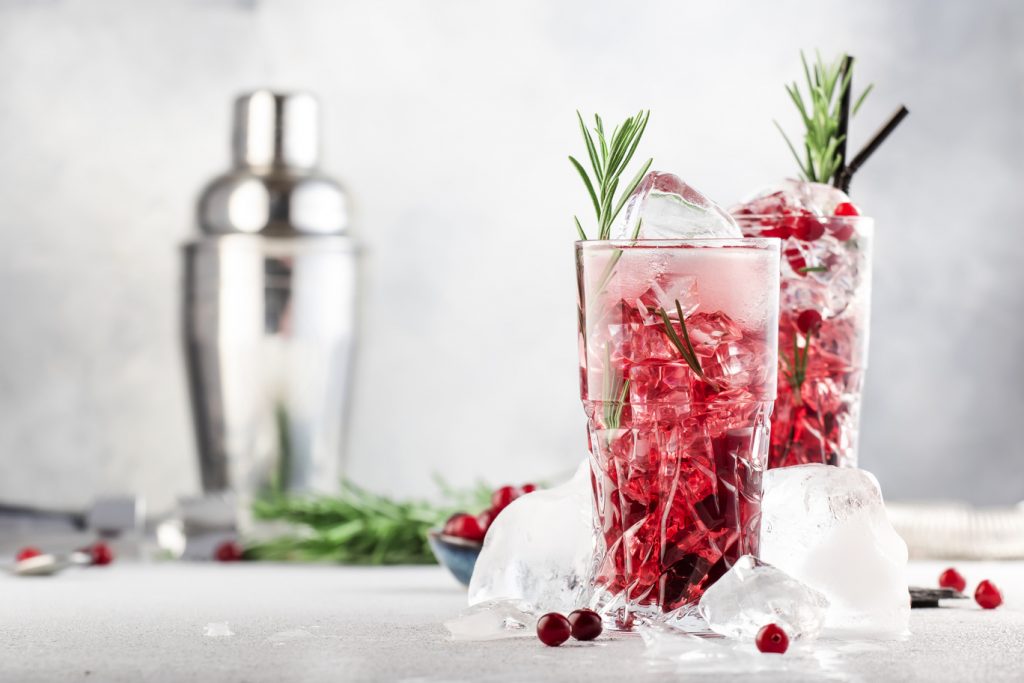 Party shots are showstoppers. And this red snapper shot is no different. Why, its bright red flavor can completely coax just about anyone to try it out. To make this shot, you just have to mix equal parts smooth whiskey and amaretto, then two parts cranberry juice. If you're looking for a shot that's easy to make and remember, then this is it. However, note that this is not the strongest shot. Since this is made with two parts cranberry juice, the drink is generally lighter than the rest.
Recipe for Inspiration: Red Snapper Shot
Amaretto and Coke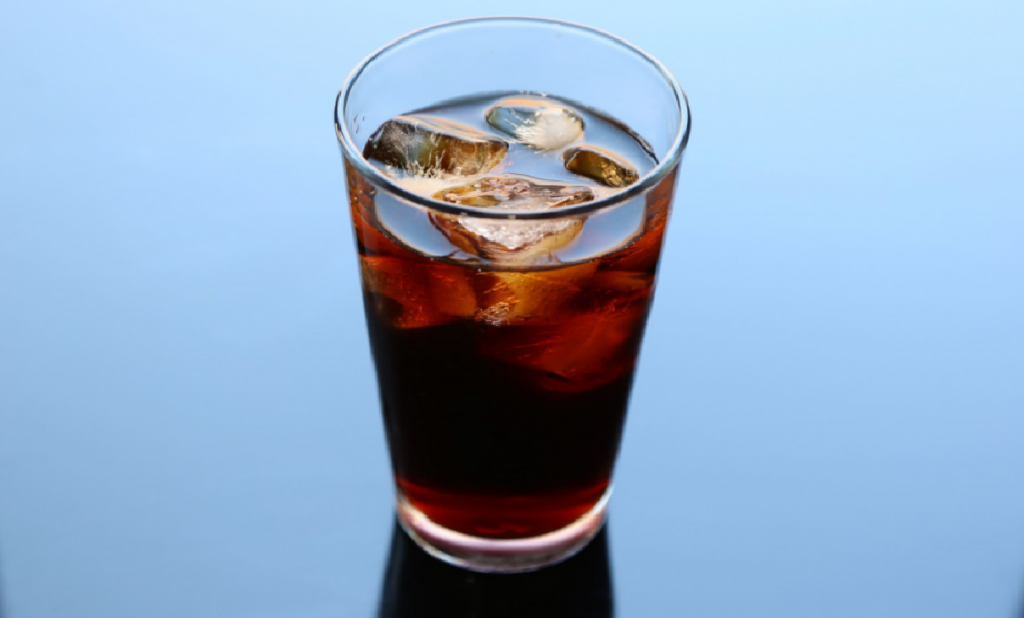 Love Coke by any chance? Then you'll surely fancy some amaretto and Coke for a nice variety in your drinks. It's a bar staple and is often found in several restaurant menus. Given its incredibly easy preparation, this drink has captured even the hearts of many home drinkers like you.
The almond-like flavor of amaretto complements well with coke's sweet flavor. You'd think it's incredibly light, but it's not really as light as one would think. But it's not as heavy in alcohol either. If we dare say, it has just the right balance, perfect for those who are looking to savor their drinks.
Recipe for Inspiration: Amaretto and Coke
Amaretto Cranberry Kiss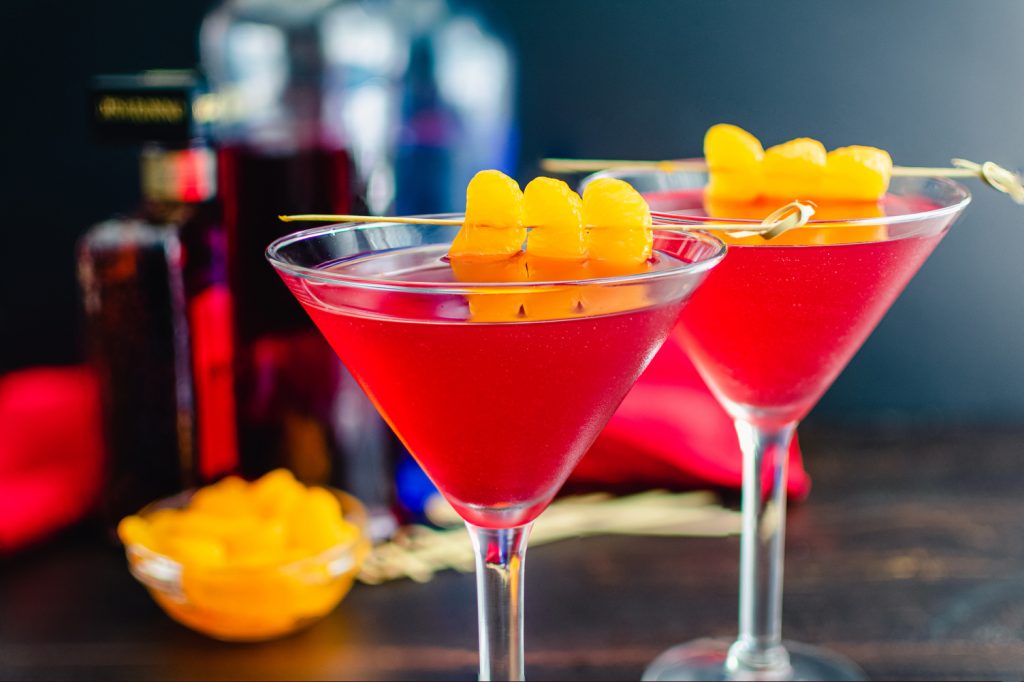 Try this amaretto cranberry kiss infused with fruity flavors that's hard to resist. Combine the flavor of cranberry, fresh juice, and clementine on this fruity but boozy drink. And with the addition of vodka and amaretto, this cocktail has even more to offer. Enjoy the subtle notes of sweet and slightly bitter almonds and the tanginess from the mixed fruits. All these combinations will give you a bright refreshing sweet-sour drink with a noticeable kick from the vodka.
Recipe for Inspiration: Amaretto Cranberry Kiss
Amaretto Martini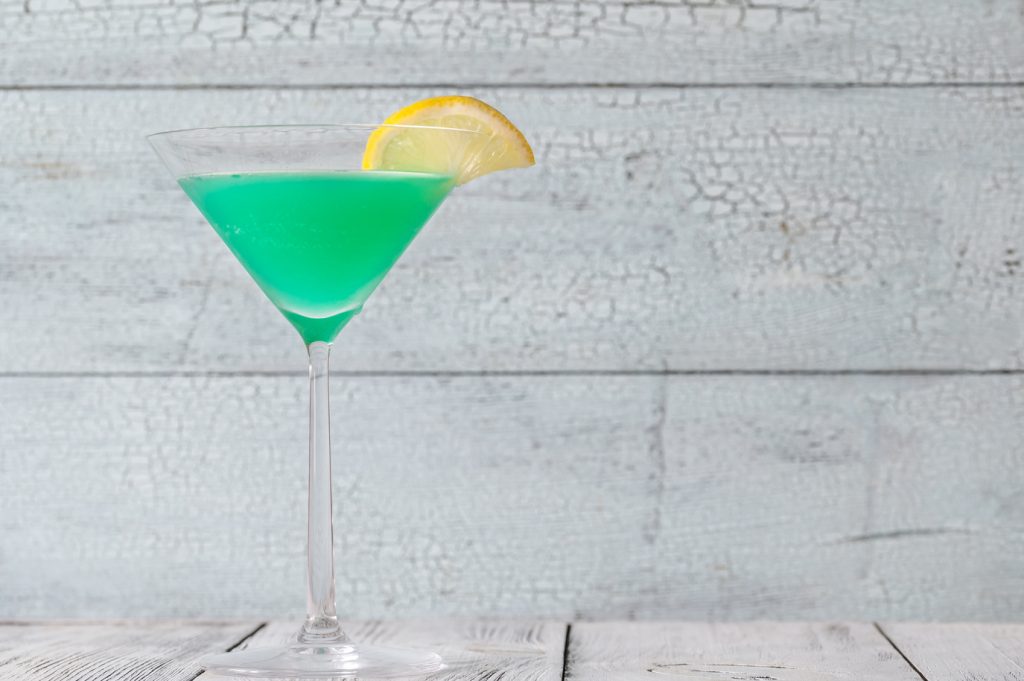 Have a hard time mixing your drinks? Well, don't fret! We have the perfect recipe that's actually super easy to prepare. In no time or as little as five minutes, you'll enjoy a fretful martini while cozying or partying at your home. This recipe combines two easy-to-find ingredients: almond liqueur and blue curacao. For an elegant presentation, serve in a cocktail glass and garnish with Angostura bitters.
Recipe for Inspiration: Fretful Martini
Flaming Doctor Pepper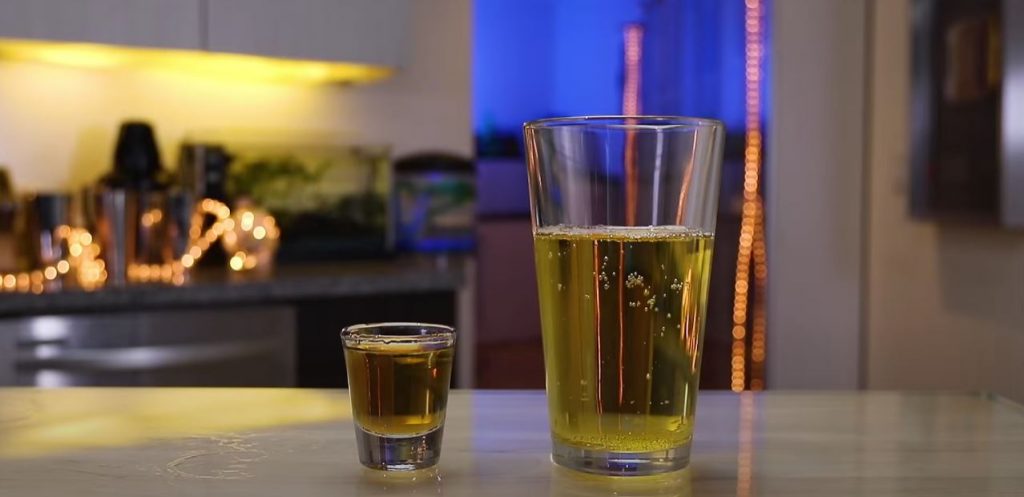 One would think that this Dr. Pepper cocktail contains, well, Dr. Pepper. But no, it doesn't. Surprised? Yes, it's not included in the ingredients list. In fact, this drink only needs three components: beer, proof rum, and almond liqueur.
So why is it named after the famous drink? One reason: it tastes just like it! Additionally, Flaming Doctor Pepper also has a distinct potent rum taste that will surely capture your attention.
Recipe for Inspiration: Flaming Doctor Pepper
Fireball Eggnog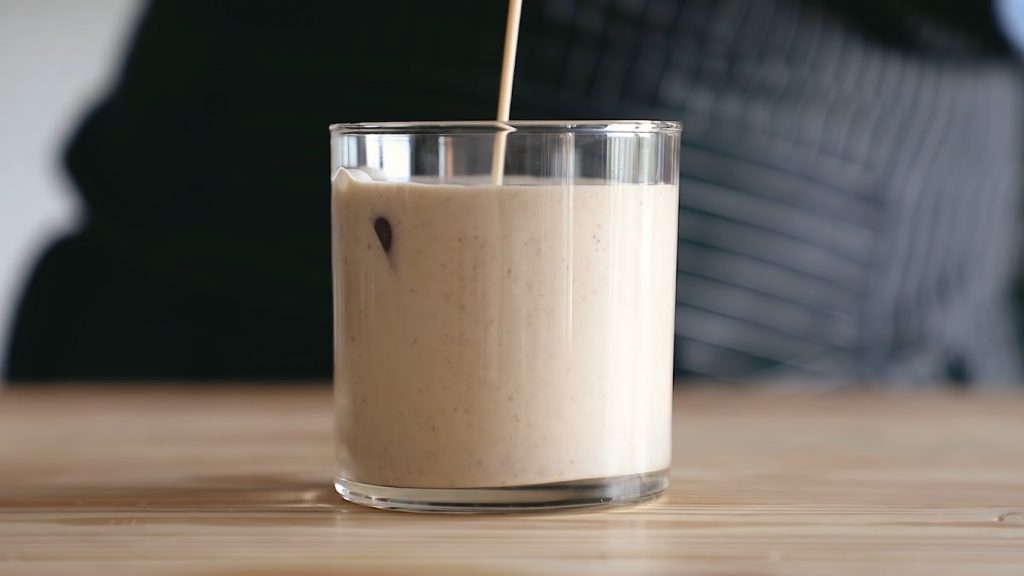 Next on our list of amaretto cocktails is this fireball eggnog. If you love the eggnog martini, then you should definitely give this one a try. This cocktail uses Fireball Whisky as its base (hence its name). But if you don't have any on hand, then any cinnamon-flavored whiskey will work just as well. Added with the almond flavor from amaretto, this drink is even better enjoyed during the holidays.
Recipe for Inspiration: Fireball Eggnog
Sugar Cookie Martini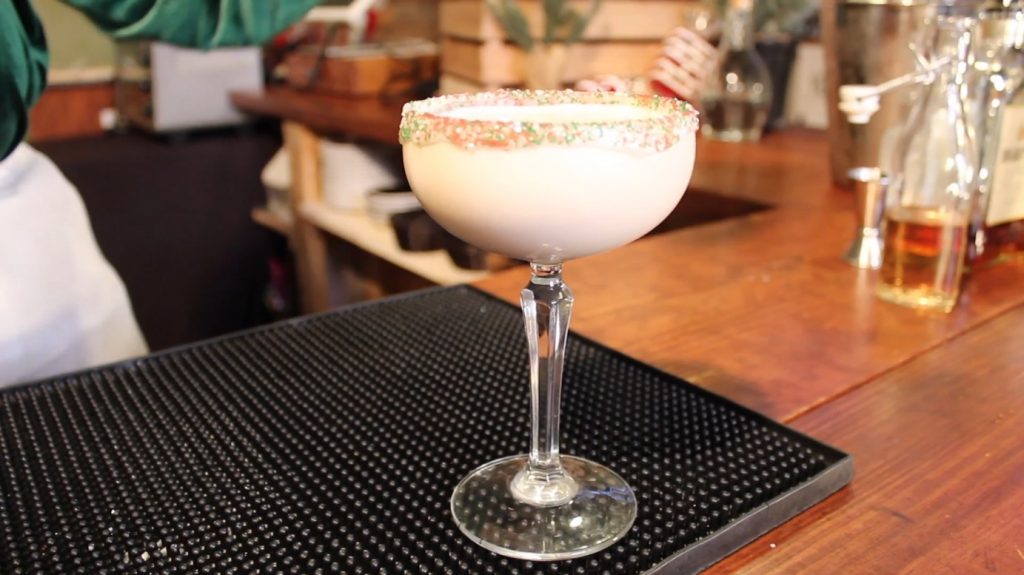 A sweet, creamy, and boozy cocktail that sits in candy-rimmed cocktail glasses? Honestly, just by the description alone, we're already to have a sip or two of this sugar cookie martini. But with the addition of Irish cream liqueur? We're 100 percent sure we need a refill!
In a cocktail shaker, you just have to combine crisp vanilla vodka, Irish cream, and almond liqueur. Give it a good shake and strain it into your rimmed glass. Garnish the rim with candy for a decadent dessert cocktail!
Recipe for Inspiration: Sugar Cookie Martini
Bocce Ball Drink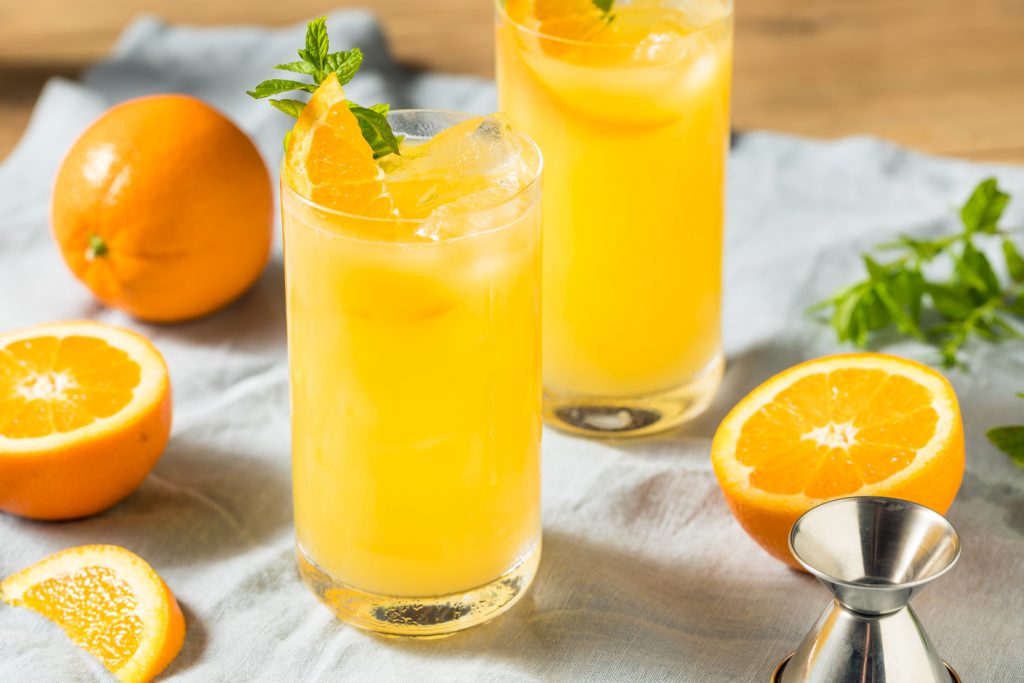 This refreshing drink fuses the flavors of almond liqueur and orange juice for a boozy drink that's simple to mix. It also mixes vodka and soda water for a fun twist on a regular orange juice.
From its appearance alone, it's enough to say that it's not a very hard drink despite the addition of vodka. Think of it as slightly stronger than a glass of beer or wine. It's perfect for an afternoon sip or when the party's just getting started. Surely, you'll never regret adding this to your list of favorite amaretto cocktails.
Recipe for Inspiration: Bocce Ball Drink
Italian Wedding Cake Martini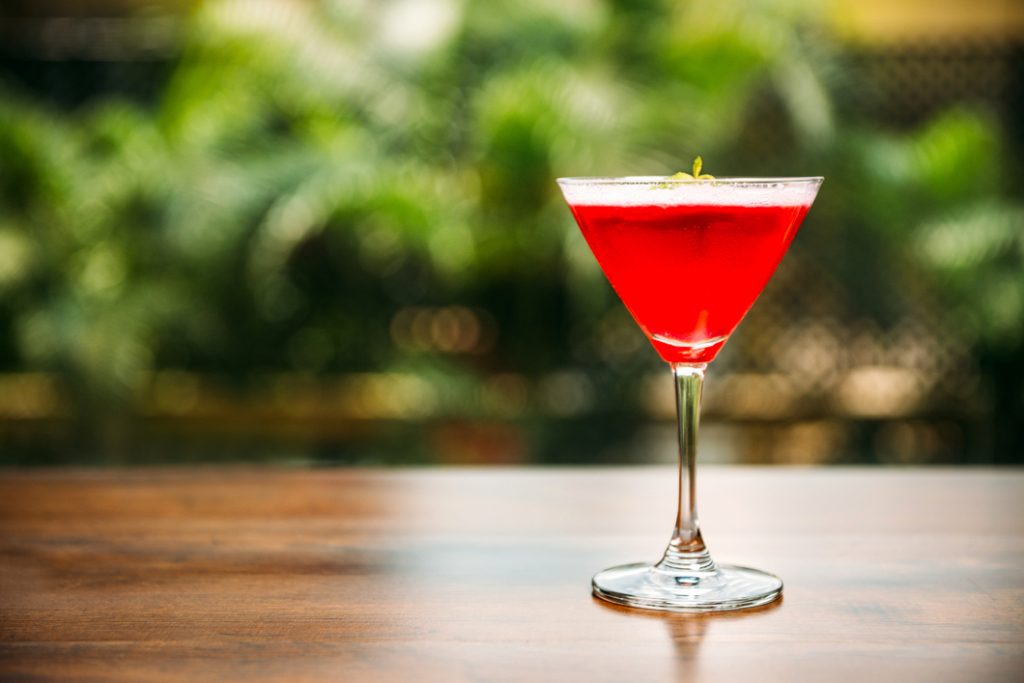 These wedding cake martinis taste just like what they're named after. For that reason, this drink is best served on wedding anniversaries, bridal showers, and of course, wedding days! But, we think it's completely unfair to limit serving these on special occasions only. If you have all the ingredients, we say, go for it!
That said, there are many versions of this famous wedding cake cocktail. But there are two ingredients that always remain: almond-flavored liqueur and pineapple juice. This martini variation also features vanilla vodka, cranberry juice, and white creme de cacao for a luscious drink that's both fruity and nutty.
Recipe for Inspiration: Italian Wedding Cake Martini