Girl Scout season is upon us, but they've changed something up this year. Much to general dismay, the Savannah Smiles cookies have been discontinued. Many were, to say the least, outraged – but fret not! While these are being replaced by a new cookie – we're here to satisfy your Girl Scout cookies cravings. Starting with our take on cookies like Savannah Smiles. Even though our honored Girl Scouts won't be selling these, it doesn't mean you can't recreate them at home!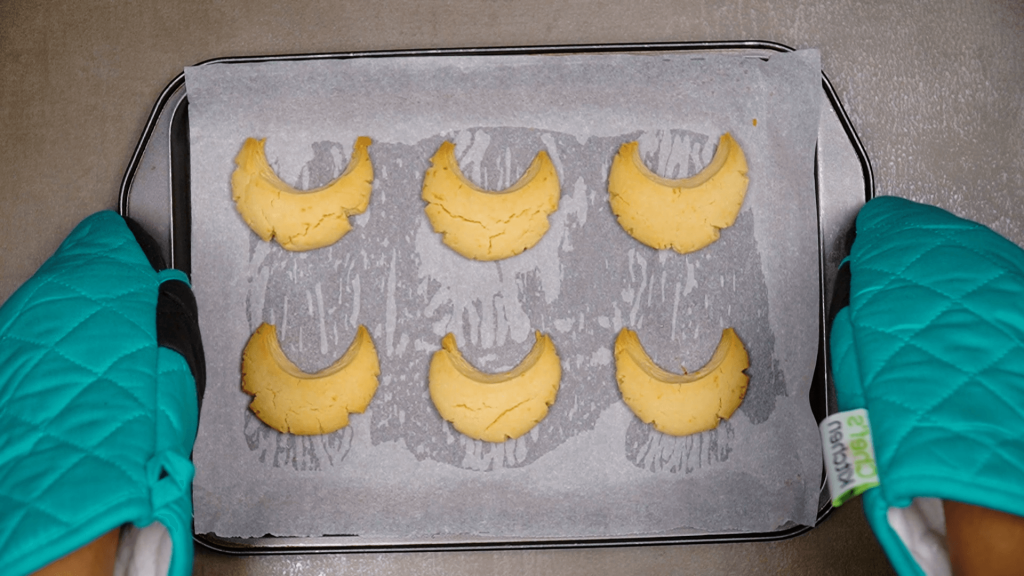 What are the Savannah Smiles Girl Scout Cookies?
Savannah Smiles are generally Girl Scout lemon cookies coated with powdered sugar. It's an absolute treat and favorite among Girl Scout cookies consumers. Who wouldn't love them? They come in small, bite-sized pieces that are perfect to snack on. It's one of the more unique Girl Scout cookies thanks to its lemony flavor. They're refreshing treats that you can devour all year-round.
Our Lemony Take
In our recipe, we'll be showing you how to make Savannah Smiles cookies at home. Ours come with real lemon flavors from the fruit, including the zests. These concentrated ingredients will give your lemon cookies a tangy note. After letting it sit in the fridge, they're good to bake them for twelve minutes. Finally, once baked, you get to do the satisfying part of sprinkling the powdered sugar.
These lemon Girl Scout cookies don't take too long to bake, either. So you'll be tasting those bright flavors after each bite in no time. But what's even better is matching these Savannah smiles cookies with the right drink. For a warm, hearty drink – try out our Dreamy Cinnamon-Hazelnut Coffee. Then for a cold drink on a hot summer day, pair it with a glass of Cool Rhubarb Iced Tea.
Put a smile on someone's face today with these cookies like Savannah Smiles. They're great to give out as gifts for your friends, or to simply munch on. Give our Girl Scout cookies recipe a shot today!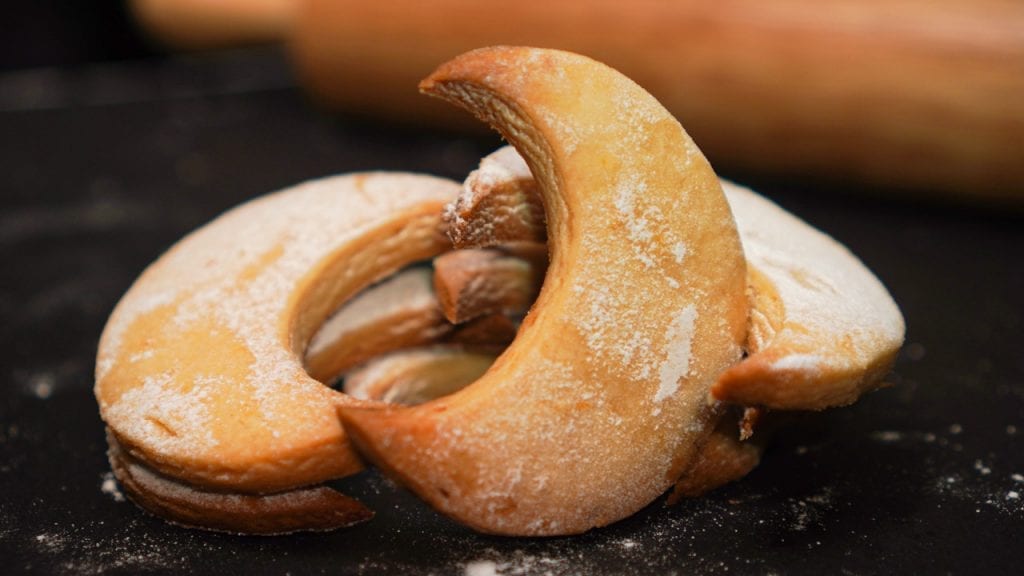 Copycat Savannah Smiles Girl Scout Cookie Recipe
How To Make Copycat Savannah Smiles Girl Scout Cookie
Learn to make easy lemon cookies like Savannah Smiles! A sweet and sour concoction sprinkled with tasty powdered sugar for a summer-like snack all year round. Enjoy these lemon cookies with your preferred hot or cold drink.
Ingredients
1

cup

unsalted butter ,

room temperature

1

cup

icing sugar,

plus more for dusting

2

tbsp

lemon juice

lemon zest,

from 2 lemons

1

tsp

baking soda

¼

tsp

salt

3

cups

all-purpose flour

¼

cup

lemon concentrate
Instructions
Sift the flour and baking soda together, then set aside.

Cream the sugar and butter together with a whisk.

Add the zests, lemon concentrate, and salt into your creamed butter mixture. Continue mixing.

Gradually fold the flour mixture into the mixture until everything is evenly incorporated.

Chill the dough for 1 hour in the refrigerator.

Preheat the oven to 350 degrees F, 30 minutes before baking the cookies.

Form 2½ ounce balls of cookie dough. Arrange them neatly onto the baking tray and slightly flatten each one.

Trim the dough to resemble crescent moon shapes, using a smaller ring cutter. Reserve any excess dough for future baking.

Bake the formed cookies at 350 degrees F for 10 to 12 minutes.

Once your cookies are baked, brush them with lemon concentrate and then sprinkle them with icing sugar. Serve with your favorite hot or cold drink, and enjoy!
Recipe Notes
Instead of rolling the cookie doughs by hand, you can also flatten the dough using a rolling pin and then portion then using a 2½-inch wide ring cutter.
Don't like the texture of icing sugar? You can make a sugar glaze instead by combining 1½ cups of icing sugar and 3 to 4 tablespoons of milk or water. Once mixed, glaze them over your Savannah Smiles cookies with a spoon.
No lemon concentrate? You can try to use plain lemon juice instead. They will still taste just as tangy with these lemon girl scout cookies.
Nutrition
Sugar:

10g

:

Calcium:

7mg

Calories:

239kcal

Carbohydrates:

29g

Cholesterol:

33mg

Fat:

13g

Fiber:

1g

Iron:

1mg

Potassium:

33mg

Protein:

3g

Saturated Fat:

8g

Sodium:

125mg

Vitamin A:

378IU

Vitamin C:

1mg
Nutrition Disclaimer
Frequently Asked Questions
How do I store my baked Savannah Smiles cookies?
Make sure to store your baked lemon cookies in an airtight container before refrigerating. These should last you for up to ten days. They will still taste delightful when stored at room temperature for a week.
Can I make these cookies ahead of time?
Yes, you can! You may even freeze your dough. To do this, place your rolled-up cooking doughs on a plate and freeze them for 1 to 2 hours. Then, take them out and place them in a Ziploc bag or freezer bag. The dough can last for up to three months in the freezer, and you can bake them anytime you like!
Can I leave out the lemon zests from this recipe?
Our Savannah Smiles cookies will have that perfect tangy taste that you're looking for with the zests. The zests will break down and melt into the cookies during baking. But you can definitely leave these out if they're not to your liking. You can simply add a bit more lemon juice to retain the same level of lemon flavor.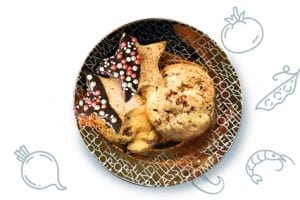 Conclusion
Satisfy your Girl Scout cookies cravings with our Savannah Smiles cookies recipe! Like the name itself, it's sure to bring a smile on anyone's face. Try making these ahead of time so you can bake them whenever the cravings hit. You can also make these as delightful little gifts for your friends, family or anyone who misses these Savannah Smiles cookies. Munch on them as a treat after a big meal, or nibble on them when you're just feeling like it! Craving for more Girl Scout cookies? Try out our recipes for
Copycat Trio Girl Scout Cookies
or our
No-Bake Samoas
.
Topics:
1 Comment
How much of the defrosted lemonade do you add to the cookie dough?

Reply