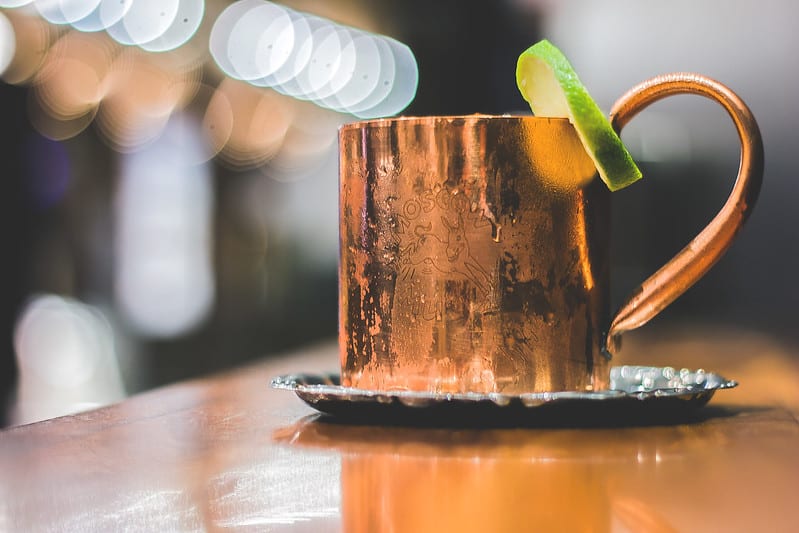 15 Best Moscow Mule Mugs in 2022: Top Picks and Buying Tips
Need something to keep your cocktails and favorite drinks cold throughout? Then get a beautiful set of Moscow mule mugs for your home bar! They make the perfect vessels for your cold drinks due to their sturdy copper material. So it's a good thing then that we have some of the finest copper mugs for you to add to your drinking collection, right here in this article.
Moscow mule mugs or copper mugs are popular barware made of copper. The copper in these mugs is an efficient thermal conductor in maintaining cold drinks. Additionally, this helps to keep your drinks from getting diluted. So you'll never have to worry about watered-down cold beverages on a hot summer day when you've got a handy mug like this! While it's common to have the classic Moscow mules served in these, it's not all it's used for. You can serve up other delightful cocktails and drinks in them too.
Curious to get your own mug or two to serve those summer drinks in? Then keep reading to find the best Moscow mule mugs in the market, along with a quick care guide to keep your mugs' shine!
Learn about tasty cocktails to serve in your Moscow mule mugs in this guide on the 12 Best Tequila Cocktails For A Cozy Home Bar.
Our Favorite Moscow Mule Mugs at a Glance
Best Copper Mugs: Our Top 15 Picks
What to Look For in Moscow Mule Mugs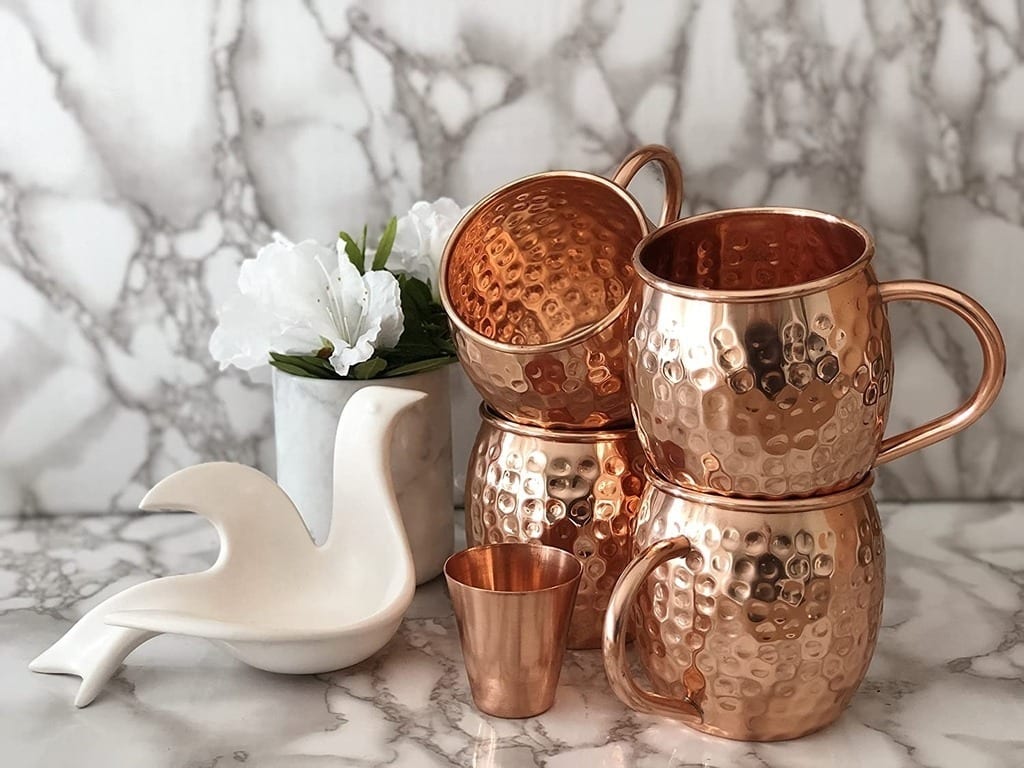 Material
Many Moscow mule mug fanatics will stand by the use of an unlined pure copper mug. Depending on where you stand, both types of mugs have their benefits. Most pure copper mugs are safe to drink from because of their food-grade safe lacquer coatings. Those lined with stainless steel, nickel, or tin add a layer of protection. At the same time, it helps increase the strength and durability of copper-plated mugs.
Handle
Most copper mugs have welded handles on the side of the glassware. They're either made of brass, stainless steel, or pure copper and may have thumb rests. Consider what kind of handle may be most comfortable to grip. Since Moscow mule mugs can carry 16 ounces on average, it's important to have a handle that can lift a drink's heft.
Price
A copper mug can be factory manufactured or handcrafted. Most factory-manufactured mugs will have a uniform look and are inexpensive. Whereas a handcrafted copper mug made by artisans will be a bit pricey. Many opt for handcrafted Moscow mule mugs, as these add charm to their home bars, and often, no two are the same.
Frequently Asked Questions
Why Are Moscow Mules Served in Copper Mugs?
It's because this drinkware enhances the taste of the drink and keeps them extra cold. Copper is a great thermal conductor, which easily takes on the icy temperature of Moscow mules and other cocktails. Additionally, this also gives a cooler sensation with every sip through its cold rims.
The three main ingredients of a Moscow mule drink are vodka, lime, and ginger beer. All three of these are reactive to copper mugs, making this glassware the perfect vessel to serve them in. Copper makes the ginger beer fizzier for a more refreshing sip. Cold copper also brightens the flavor of lime juice and boosts the tangy citrus notes. Moreover, the metal oxidizes when it comes in contact with vodka. This amplifies the flavor and aroma of the liquor for an elevated drinking experience.
How Do I Clean Copper Mugs?
Many copper mugs are not safe to use in dishwashers. This is because dishwashers use harsh soaps, as well as washing and heating methods. To best care for your copper mug, it is best to do hand wash only, using warm water and mild soaps. Scrub the copper in circular motions for 30 seconds before washing them off with warm water. Drying the mug twice with separate soft dish towels is important as well. The first dry is to get rid of the first layer of moisture. And the second dry is to help keep the shine of the mug and remove any residual moisture.
Copper mugs will also naturally tarnish over time due to their exposure to oxygen. But there are home remedies to get rid of these. The most common one is using a paste made of three parts baking soda and one part vinegar. Simply apply this paste with a soft sponge against the tarnished mug in circular motions. Then, allow it to sit for 5 to 10 minutes before thoroughly rinsing with warm water. Finally, dry them twice with separate clean dish towels until all the moisture is gone.