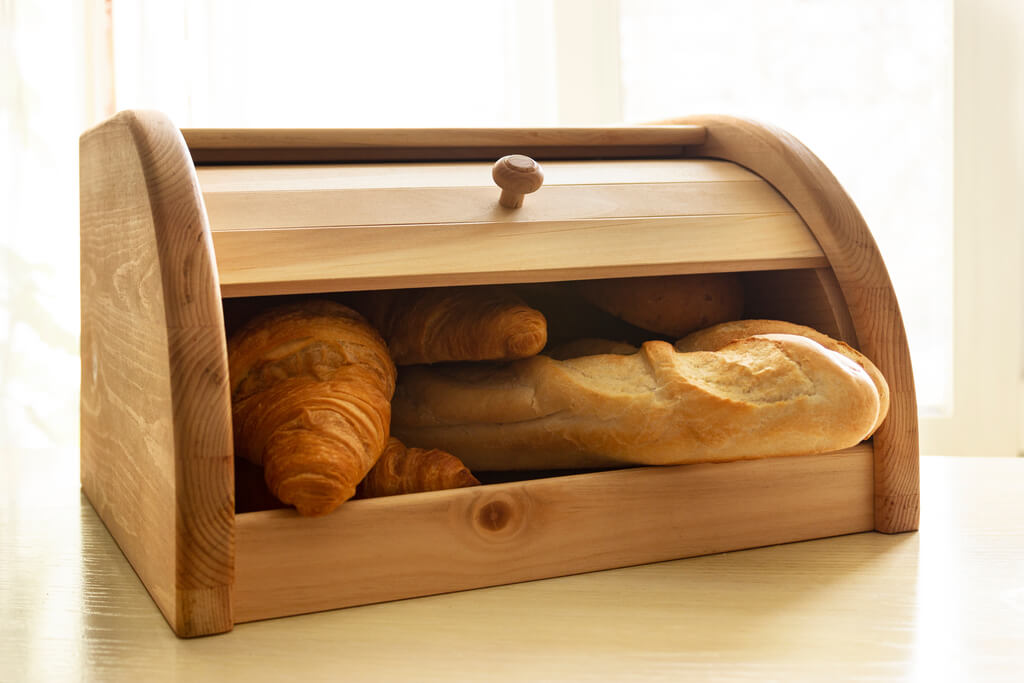 15 Best Bread Box Options for Fresher Bread in 2022
Do you love having ice cream bread for breakfast? Or as a midday snack perhaps? Whichever the case, everyone's pantries never run out of loaves and pastries. The only problem is that they become cardboard-stale when left out in the air for a prolonged time. While bread boxes seem like archaic kitchen wares, they provide modern solutions by keeping your baked goods fresh! Basically, what it does is trap the moisture inside the box and prevent it from drying out. To keep your baked goods soft and tasty, you need to get the best bread box. Besides, it also keeps your kitchen neat and organized.
Before you jump on the bread box train, however, there are a few things you need to consider first, such as what material, design, and size. Most of all, a well-researched list of products is what you need before you buy one. Continue reading and discover the best bread box for you today!
Our Favorite Bread Boxes at a Glance
15 Best Bread Boxes You Can Buy to Keep Bread Fresh
In this section, you'll find the best bread boxes currently on the market! These are carefully hand-picked based on our standards (which we will also discuss below).
What to Look for in a Good Bread Box
With all the amazing features we mentioned above, it's not surprising if you haven't made up your mind yet. To help you decide, here are some factors to consider when buying the best bread box.
Material
One of the first things to consider when looking for the best bread box is material. Common materials include metal, stainless steel, wood, and bamboo. First things first, consider your place's climate condition. For hot climates, it's not recommended to store your baked goods in metal and stainless steel enclosures. On the other hand, bamboo bread boxes will have no trouble with humid climates as they donl't offer as much seal which ultimately provides ample air circulation and prevents moisture build-up in the container. The downside is that it's prone to decaying and molding over time. If you're looking for durable options, your best pick is stainless steel.
Design
Apart from the material, of course, you should also consider your kitchen's aesthetic when picking the right bread box. Sleek stainless steel and classic wood or bamboo will have no trouble fitting with any interior design. Meanwhile, vintage and farmhouse styles will probably not suit most kitchens.
Ventilation is also a vital component of any bread box. Remember, the more bread you store, the more humid it will become inside the box, so it's vital to get a well-vented storage box.
Lid
Bread boxes also come with a variety of lids and doors. Unlike double-door and drop-down bread boxes, the classic roll-top lid is popular because it won't take up space. However, roll-tops are not built for stacking appliances and other kitchenware, which boxed holders are known for. Meanwhile, lid tops are also sought-after as they double as a cutting board. That said, the type of cover and door plays a big role when choosing the right storage.
Size
One of the common mistakes people commit when buying bread boxes is the failure to consider its size. Think of your countertop when choosing the right one or risk ending up with bulky storage taking up all your counter space. If you have limited space, a wall-mounted bread holder is better. A stackable boxed holder also works well.
When it comes to size, you also have to consider the kind of baked goods you usually buy or bake. Of course, if you're storing larger-sized bread or if you have a huge stash, you might want to choose a bread box with larger storage capacity.  Remember, cramping your container will cause moisture build-up and lead to moldy food.
Frequently Asked Questions
What is the best container to keep bread in?
Bread boxes, holders, and even airtight plastic containers are commonly used to preserve the freshness and original flavor and texture of your baked goods.

Does bread keep better in a bread box?
Yes! It is the best way to store bread as bread boxes help keep baked goods fresh by keeping the moisture and humidity out while still maintaining sufficient airflow inside. A few air holes, well-ventilated space, and sufficient storage capacity are only a few of the main features of the best bread box.