Besides the delicious Thanksgiving turkey and pumpkin pie we get to enjoy during the fall season, fall cocktails are also a must. Learn how to make this easy rum and apple cider cocktail recipe that only takes 5 minutes to prep. It's warm and delicious no matter what spices you put in it.
What's in Our Thanksgiving Apple Cider Cocktail?
When we think of fall, we can imagine a lot from the smell of leaves to the good seasonal foods, to thanksgiving, down to a great warm cup of apple cider. Apple cider works well with good enjoyable booze. Especially when taken hot on a cold autumn day. Giving ourselves not only a good time but also a superb cocktail that is sure to warm the cockles of your heart.
Unlike any other, ours is made of apple cider flavored with butter and cinnamon. You can be a witness to how well the flavors of these ingredients blend with each other. What's more, we even added a scoop of ice cream to mellow out the spice with some creamy sweetness!
Tips in Making Apple Cider Cocktail
If you love rum on your cocktail, this might be your go-to drink. Here are some tips to make this mulled apple cider cocktail insanely good:
Don't add the booze first.

Wait for the flavor of mulling spices to settle first before you add in the alcohol. Adding it first will give your apple cider cocktail a rather bitter taste.
You can also use spiced rum

for a sweeter blend with an oaky aroma. You may reduce your cinnamon spice a little bit if you're going to use spiced rum as it already has hints of cinnamon. You can also add cranberries to the mix or use them as garnish along with sprigs of rosemary.
Feel free to add mulling spices

for extra kick and flavor. There are available ready-to-use mulling spices for sale at your local stores or groceries. But if you're aiming for a personal touch, you can easily do it at home. Check the Recipe Notes for steps on how to make a mulling blend.
Choose your favorite ice cream.

This recipe is served warm, with a creamy ice cream addition for a frothy cocktail. For this recipe, we used vanilla. But if you prefer to put other ice cream flavors like

pumpkin ice cream

or an adventurous apple or cranberry one, feel free to do so.
Try this pairing this cocktail drink with pumpkin cheesecake shooters, and you'll surely end your special dinners with a bang.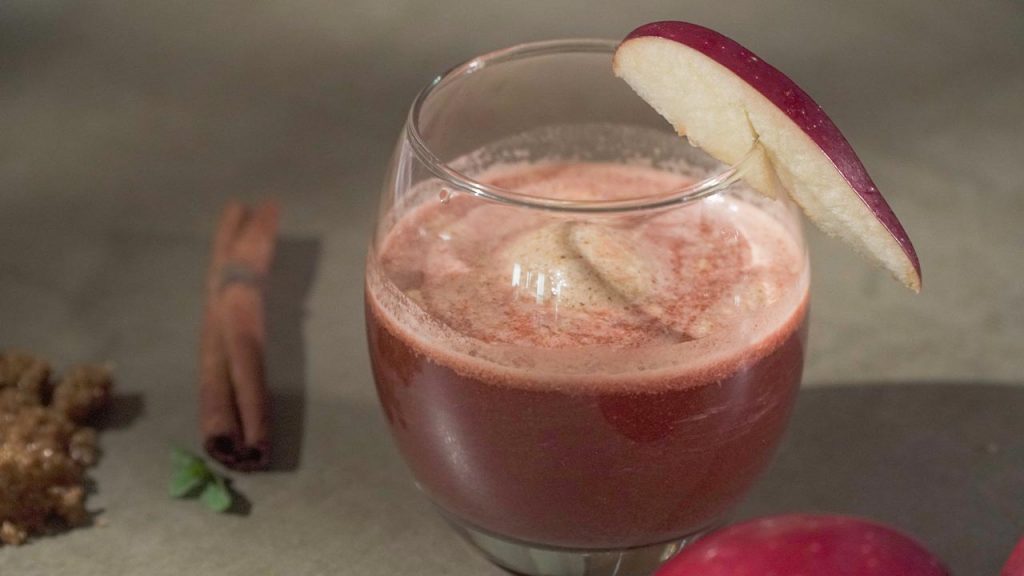 Thanksgiving Apple Cider Cocktail Recipe
How To Make Thanksgiving Apple Cider Cocktail
This easy rum and apple cider cocktail mix is a perfect drink to serve with your fall season dishes! The earthy flavor of rum and cinnamon blends perfectly with the tangy apple cider and sweet vanilla ice cream.
Ingredients
2

cups

apple cider,

or strong apple juice

1

cup

rum

½

tsp

cinnamon,

ground

¼

cup

ice cream,

vanilla-flavored, chilled

3

tbsp

brown sugar

4

tbsp

unsalted butter,

at room temperature

apple,

sliced, for serving
Instructions
In a mixing bowl, cream together the butter and brown sugar until fluffy.

Add the cinnamon and ice cream. Beat until fully incorporated.

Seal with a plastic wrap and freeze the mixture for at least 2 hours or until hardened. Set aside.

In a saucepan, combine rum and apple cider or juice. Bring the mixture to a boil, then set aside and keep warm.

When ready, pour your rum mixture until it fills up ⅔ of your glass. Top the remaining ⅓ with a generous scoop of your ice cream mixture.

Garnish with a sliced apple and serve warm.
Recipe Notes
Serve about 1 ½ cups of this Thanksgiving cocktail in each glass.

You can garnish each glass with orange or apple slices, cinnamon sticks, or your preferred spices. You can also add cinnamon sugar to the rim of your cup or glass for garnish.

To make your own mulling spice mix, all you need are cinnamon sticks, ground allspice, ground nutmeg, lemon zest, and whole cloves. Put them all together and add them to your apple cider to make it mulled.
Nutrition
Sugar:

44g

:

Calcium:

68mg

Calories:

694kcal

Carbohydrates:

49g

Cholesterol:

68mg

Fat:

25g

Fiber:

1g

Iron:

1mg

Potassium:

295mg

Protein:

1g

Saturated Fat:

16g

Sodium:

32mg

Vitamin A:

779IU

Vitamin C:

2mg
Nutrition Disclaimer
Commonly Asked Questions
Can I make this apple cider cocktail in a crockpot?
Yes! To make this cocktail in a crockpot, simply add all the ingredients in a crockpot, except the rum. Cook the cocktail mix to low for 4 hours. Add rum and serve warm!
What's the best alcohol to mix with apple cider?
Spiked apple cider goes well with dark aged rum, bourbon, or brandy. They have such strong defined flavors that can withstand the flavors of mulling spices and of apple cider.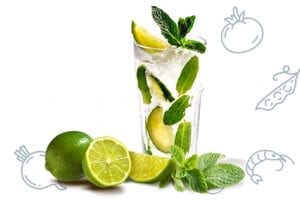 Conclusion
This Thanksgiving cocktail drink will be your go-to booze even if Thanksgiving isn't around the corner. The perfect blend of this apple cider punch with rum is so on point you'll forget you're having an alcoholic drink! Serve this warm apple cider cocktail along with your fall-inspired dishes and enjoy your festive feast!