A sangria punch recipe is the perfect drink recipe whether you're planning to assemble a tapas night with some friends, or hosting a big party. Simply get a punch bowl, get a bunch of your favorite flavor drinks and juices, and slice up some fruits. Don't forget the ladle so anyone in the party can scoop up their drink!
If you want to up the alcoholic content, brandy and rum make a great addition. Brandy has a specifically smooth yet dry taste. Fruits absorb rum pretty well, too. When you mix both drinks with wine, you get a taste of the cocktail close to its authentic taste. When choosing wine, low tannin red wines such as Garnachee or Pinot Noir are best, especially since we're after a fruity flavor. If you only have a high tannin wine available, balance it with a sweetener such as brown sugar or maple syrup.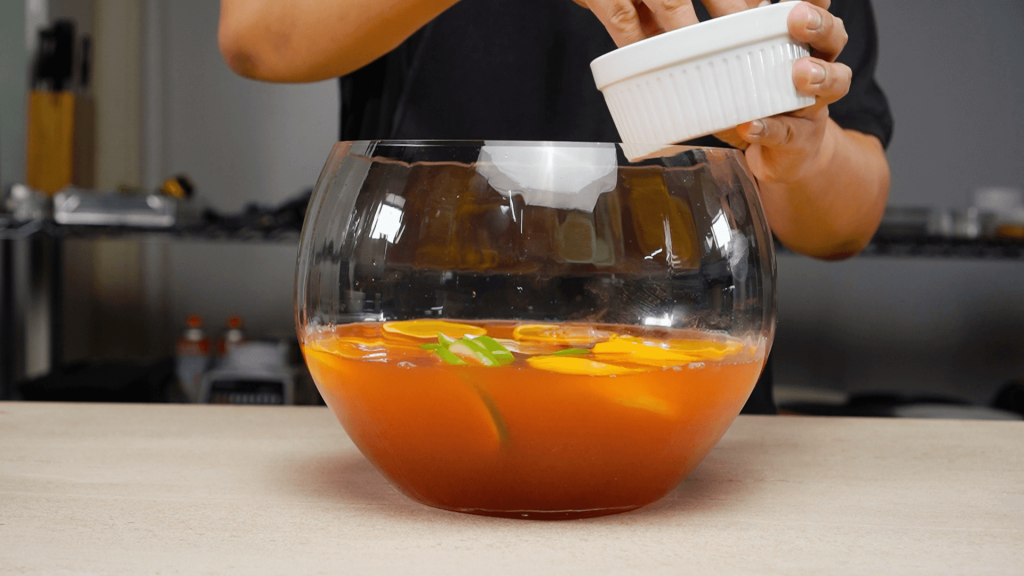 Tip: Freeze some sangrias into ice cubes beforehand. You can add them in the drink every couple of hours. Since you're using ice made of sangria instead of plain water, it won't water down the drink, preventing the punch from losing its taste.
On the other hand, you don't need to host a party to make a sangria punch recipe. Make a small batch, store them on the fridge, and consume when you feel like it. Since they store well for more than a week, why not make them into ice cubes? Put some into a tall glass filled with water, and have it as a refreshing drink. If you're the type who enjoy turning every recipe into "strictly for adults," try our Strawberry Margarita Popsicle Recipe. Just make sure to put it someplace where the kids can't reach.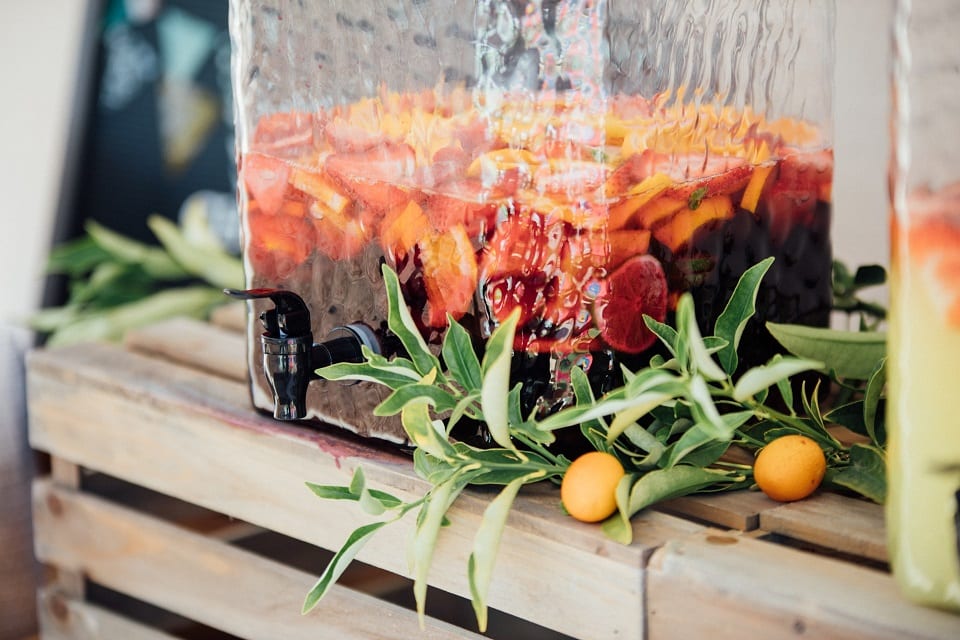 Sangria Punch Recipe
How To Make Sangria Punch Recipe
A fun party punch best on warm summer nights to cool you up momentarily. Or in times when the weather is too cold, the alcohol can warm you up pretty fast with just a few drinks.
Ingredients
¾

cup

lemonade,

or pink lemonade flavor drink mix

6

cups

cranberry juice cocktail,

reduced calorie

1

cup

orange juice,

cold

1

tbsp

lime juice,

fresh

3

cups

club soda,

cold

2

oranges,

medium-sized, sliced

2

limes,

medium-sized, sliced
Instructions
Pour drink mix into a large pitcher.

Add cranberry juice cocktail, orange juice, and lime juice.

Stir until the drink mix is completely dissolved.

Refrigerate until ready to serve.

Before serving, stir in club soda and fruit.

Serve over ice cubes in tall glasses.
Recipe Notes
You may also add a cup of mixed berries with the sliced oranges and limes to make it even fruitier. If you want to make this recipe even more alcoholic, add a bottle of red wine and ¾ cup of raspberry-flavored vodka. 
Nutrition
Sugar:

31g

:

Calcium:

32mg

Calories:

149kcal

Carbohydrates:

37g

Fat:

1g

Fiber:

1g

Iron:

1mg

Monounsaturated Fat:

1g

Polyunsaturated Fat:

1g

Potassium:

169mg

Protein:

1g

Saturated Fat:

1g

Sodium:

25mg

Vitamin A:

160IU

Vitamin C:

119mg
Nutrition Disclaimer
Frequently Asked Questions
What to eat with sangria?
As sangria originates from Spain, foods that go well with it are traditional Spanish foods like tapas, stuffed peppers, paella, Tex-Mex, and veggie burgers. The key here is to balance the spiciness in most Mexican and Spanish foods. White sangria taste best with seafood paella and chicken recipes.
How is sangria best served?
Let the sangria sit for more than 6 hours to overnight in the refrigerator before serving. This resting period will allow the fruits to infuse with the liquid balancing the sweetness and the alcoholic taste.
What kind of glass do you serve sangria in?
A wine tumbler is the best choice. Since both the fruits and ice could add to the volume, it's best to choose a wine glass large enough to fit a proper serving, with a mouth wide enough to make it possible to consume the fruits. To make an elegant Sangria glass, stick a fancy toothpick to cherries or raspberries for decoration. Or stick some lemon slices on the glass.
What fruits should you put in a sangria?
Apples and pears are common choices to add in a sangria. But the choices are endless! Put orange, peaches, and other berries as you like. The only thing you need to remember is that your choice of fruit affects whether you get a sweet or less sweet beverage.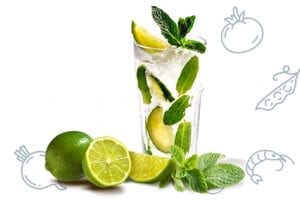 Conclusion
If you ever visited a Mexican restaurant and had a taste of Sangria, you may have wondered how you can concoct your version of the drink. We just made it possible for you to make one with this easy-to-follow recipe. Just a combination of red wine, fruits, alcohol, and some sweeteners and you got yourself a refreshing Sangria Punch concoction.
Topics: