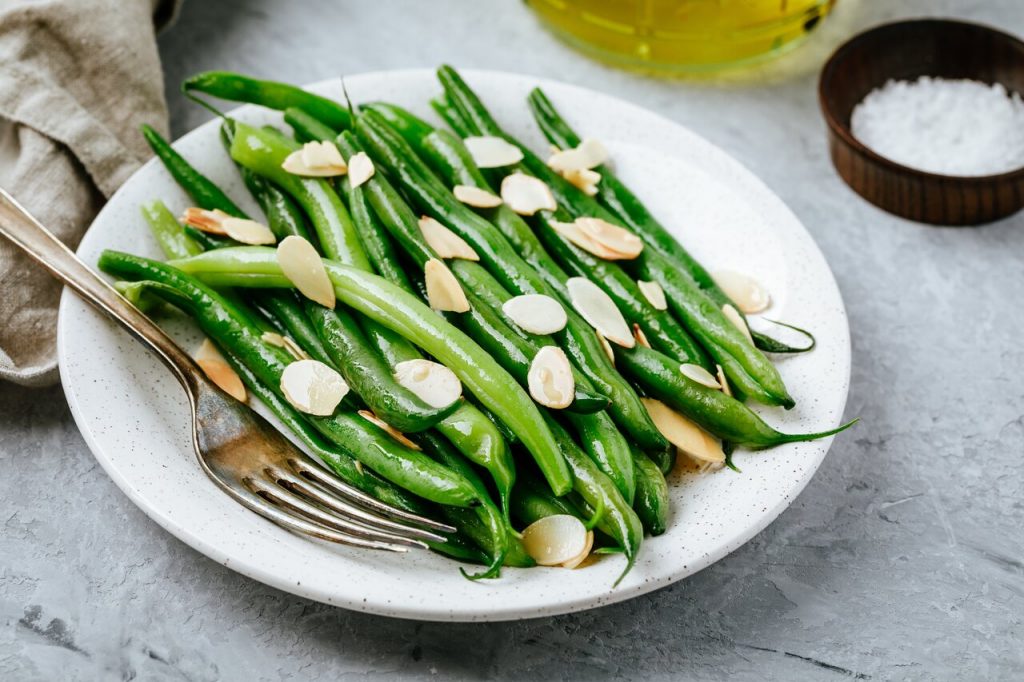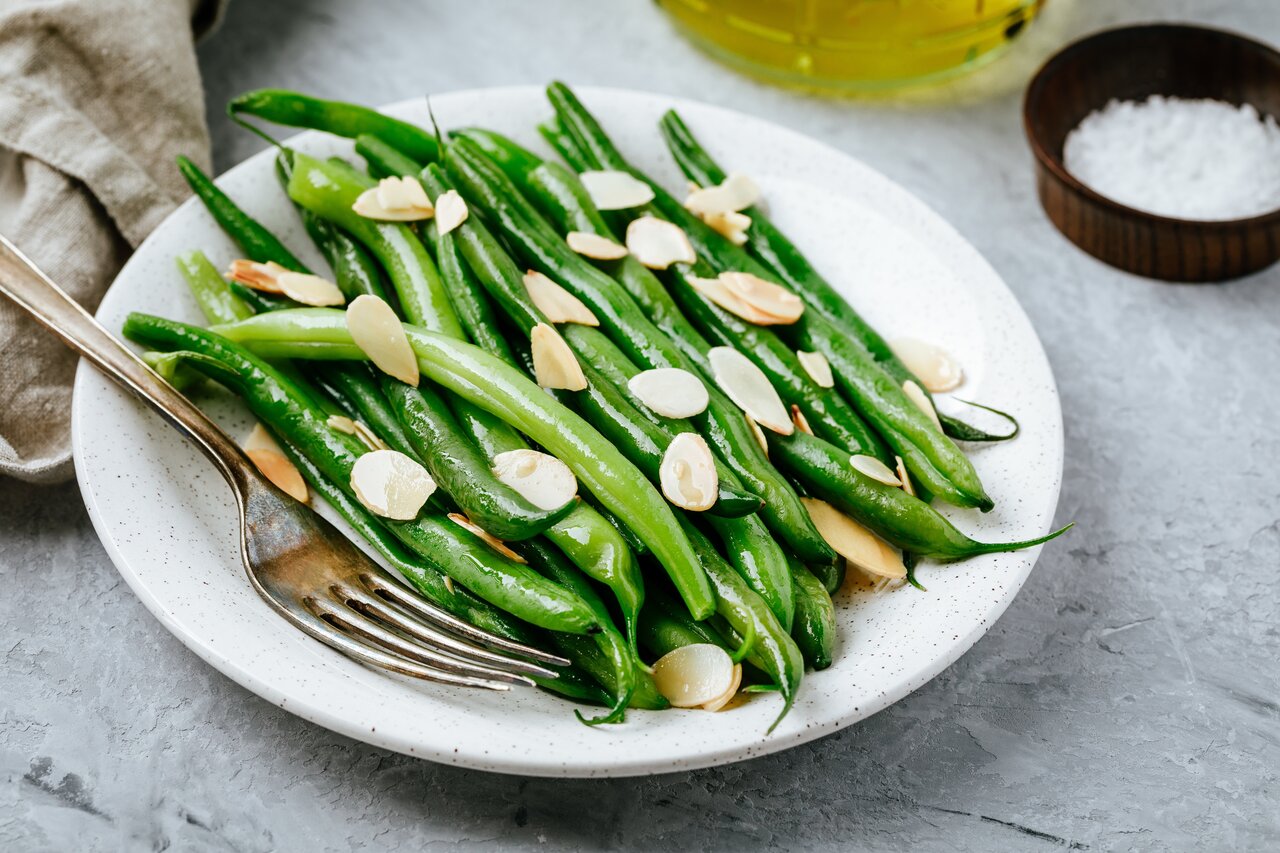 Green Bean Almondine Recipe
This green beans almondine proves that green beans and almonds, when combined, create a delicious side dish everyone will love. There's a plethora of ways to prepare green beans. There are green beans with bacon, green bean casserole, and that one recipe with honey garlic butter. BUT — nobody told me that green beans with slivered almonds taste SOOO good?! It may be an unusual combination to some, but at the first bite, I fell hook, line, and sinker! It would be a shame to not share the recipe with you, so here it is!
Green bean almondine (or amandine) is a classic French green bean side dish made of blanched green beans and toasted almonds. An upgraded version of the usual sauteed green beans, you could say. For my easy recipe, I used fresh green beans. Although, this green beans recipe would also taste just as great with frozen beans. There's even no need to blanch the frozen green beans, which is super helpful in cutting down the cooking time! Just steam or quick-thaw them, then proceed with adding them into the pan.
To make green beans almondine, I blanched the beans then toasted the almonds in butter. Then, I sauteed them together for that crisp texture and fresh, buttery, and nutty taste. To add a citrusy note in the background, I incorporated lemon juice. If you want garlicky green beans with almonds, cook them with LOTS of garlic.
Truth be told, green beans almondine is FOREVER included in my Thanksgiving menu. My family all agree that it's by far the BEST GREEN BEAN RECIPE I've ever made! Try this green beans almondine recipe if you're running out of green bean recipe ideas to serve for the holidays. It's the perfect side dish for steak, casseroles, and pasta. But I'm telling you, this simple and elegant side dish might just steal the limelight away from those mouthwatering centerpieces.
How To Make Green Bean Almondine
Whip up a buttery side dish using crunchy green beans! It's the perfect side that has an added flavor and crunch of almonds.
Ingredients
2 lb green beans, fresh, with edges trimmed

4 tbsp butter, divided

¼ cup almonds, sliced

1 tbsp lemon juice

½ tsp kosher salt

¼ tsp black pepper, coarsely ground

water

ice
Instructions
Boil the green beans in a pot of water for 2 minutes.

Dump them into an ice bath and let them cool.

In a large skillet,

melt 2 tablespoons of butter

on medium heat.

Then, add the sliced almonds, stirring them constantly while watching for them to just start turning brown. Remove from the skillet.

Dry the green beans well, then add them back to the skillet to heat them up.

Toss

the remaining butter,

lemon juice, salt, and pepper.

Top with the browned almonds, then serve, and enjoy!
Recipe Notes
To cut down the prep time, you can blanch the green beans up to a day in advance.

For added flavor, saute the green beans with shallots before combining with toasted almonds.

Top this g

reen bean side dish

with fresh herbs, green onions, or chives.
Nutrition
Calories: 

950.56kcal

Fat: 

79.51g

Saturated Fat: 

10.42g

Trans Fat: 

0.33g

Monounsaturated Fat: 

47.14g

Polyunsaturated Fat: 

18.12g

Carbohydrates: 

43.39g

Fiber: 

22.70g

Sugar: 

11.24g

Protein: 

33.40g

Cholesterol: 

20.35mg

Sodium: 

718.82mg

Calcium: 

456.32mg

Potassium: 

1410.79mg

Iron: 

7.15mg

Vitamin A: 

118.45µg

Vitamin C: 

19.43mg