Who says Halloween is all about the creative creepy costumes and festive decorations? It's also time to dress your desserts up! Because what's Halloween without the scary, sweet treats to freak out your guests, right? And if you are planning an extra-spooky celebration this year, we got you covered! With our homemade chocolate recipe, you will be serving some ghoulishly delicious treats that your guests will surely rave about.
We all know that munching on Halloween treats is one of the most exciting parts of this season. So you should never, ever settle for ordinary candies. Go deliciously creative for your party desserts!
You might be wondering what's the best Halloween candy for your Halloween party. Well, wonder no more. Fill your Halloween candy bowl with our chocolate-covered bugs to add a gross factor to your holiday bash. Kiddos and grown-ups will definitely squirm in delight!
What's in our Homemade Chocolate-Covered Bugs Recipe?
It's almost time for a Halloween trick or treat! So brace yourself for the sugar rush. With our homemade chocolate candy, you're in for a sweet treat! Our chocolate-covered bugs may sound gross but they're definitely an indulgent treat. These homemade chocolate desserts call for just a few ingredients. And it's easy and simple to prepare that you can even make them with your kids!
And no, this Halloween candy isn't made of real bugs so don't freak out. These bug-shaped candies are made of soft caramel candies and licorice in melted chocolate. To make it more festive, we made use of colored sprinkles, Red Hots, and sliced almonds. However, you can easily customize your candy bugs with other assorted decors and dragees.
For other delectable chocolate-covered desserts that you can serve at your Halloween party, check out our Homemade Chocolate-Covered Cherries Recipe. The sweet cherries perfectly complement the taste of the white chocolate. To satiate the chocoholic in you, we have lots of chocolate recipes you can try at home. Our luscious nutty Chocolate Truffles also make the perfect Halloween treats! They'll definitely suit your sweet tooth.
How to Make Homemade Chocolate Candy Bugs
Get creative with your Halloween treats! Making these homemade chocolate desserts has never been easier and it only takes a few minutes to prepare. We'll show you how to make chocolate candy with our easy-to-follow recipe. This is a fun chocolate recipe to make with your kids!
This homemade candy comes with only a few ingredients. You will be needing soft caramel candies for the body. And compared to other recipes that make use of pretzels, we will be using licorice instead for the legs. 
Now, for the deliciously tempting finish, we will be coating these bug-shaped candies with chocolate glaze. Many recipes make use of chocolate bars for the chocolate ganache, but for this recipe, we will use chocolate chips for a smooth and glossy coating. 
To make it fearfully festive, decorate the flavored bugs with nuts, and use chocolate pieces for the eyes. If desired, decorate your candy bugs with additional candies as much as you want. You can also try using chocolate buttons to make wings and turn these candy bugs into flying bugs. Or add another set of legs and you'll have a chocolate-covered spider candy!
Now, if you are looking for a healthy Halloween treat, you can replace the soft caramel candies with strawberry to make a decadent dessert. Strawberries and chocolates are a delicious combination! And your guests will surely munch on these chocolate-covered strawberry bugs!
More Halloween Candy And Treat Ideas
These ghoulish sweet treats may look gross, but they're utterly delicious! Rest assured, the kids will squirm in delight at the sight of these chocolate-covered bugs. Put these homemade chocolate treats in a spooky basket to complete the eerie vibe for your party. 
And of course, your Halloween party wouldn't be complete without some spooky cocktails. Let the kids enjoy these homemade chocolate candies with our Kid-Friendly Witches' Brew. And your grown-up guests will surely love the dark and chocolatey goodness of Tootsie Rolls Drink with kahlua and orange juice.
If you want more scarily creative dessert ideas, try making our Butterfinger Eyeballs Recipe. Everyone will surely be eyeing these treats at your Halloween party! We have a bunch of Halloween candy recipes that you can prepare for your fear-filled party from the classic crunchy Candy Apples to the equally appetizing Spooky Delights Halloween Cupcakes.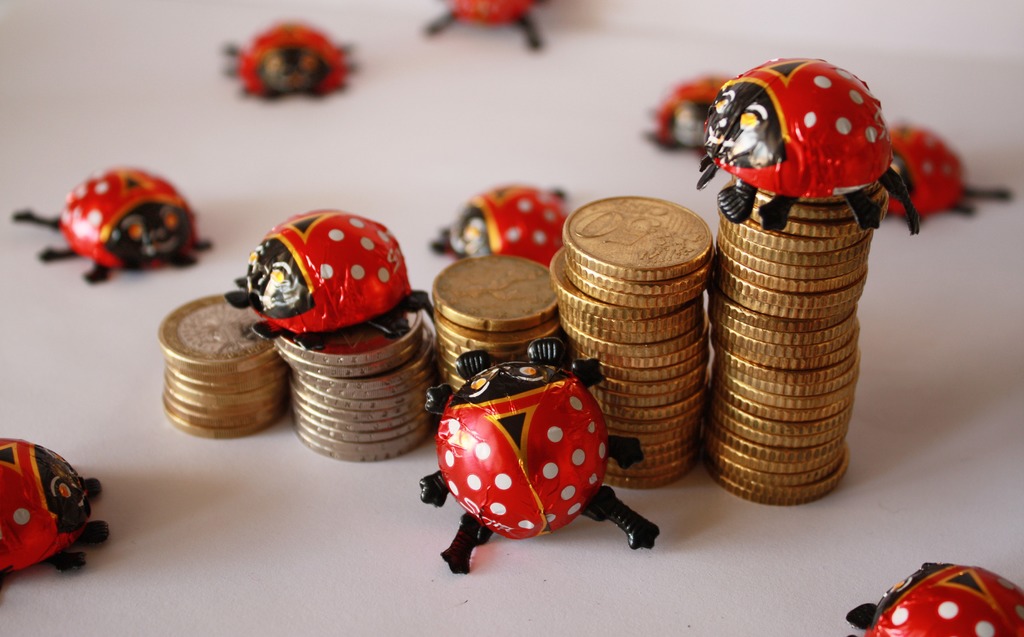 Chocolate Covered Bugs Recipe
How To Make Chocolate Covered Bugs
Kick-off your Halloween party on a sweet and spooky note with these chocolate-covered bugs. Get ready to whip up this homemade chocolate recipe. Your chocoholic guests will love these ghoulishly luscious treats!
Ingredients
16

oz

red-licorice whips,

(1 pack)

24

soft caramel candies

6

oz

chocolate chips

1

cup

colored sprinkles

1

cup

Red Hots cinnamon candy

1

cup

almonds,

sliced

1

cup

assorted decors and dragees
Instructions
Line a baking sheet with waxed paper.

Cut the licorice into small pieces.

Use your hands to flatten each caramel into 12 small ovals.

Press bits of licorice onto the flattened caramels to make legs.

Top each with a second caramel and press the edges to seal.

Put on a prepared baking sheet.

Put chocolate chips in a microwave-safe bowl.

Microwave on high for about 1 minute.

Stir and then microwave on high 1 minute longer.

Remove the candies from the microwave oven and stir until melted.

Spoon melted chocolate over each candy.

Decorate with almonds, Red Hots, dragees and other decors. Let it set and enjoy!
Recipe Notes
You can also use cinnamon candies for the eyes.

To give a creepier vibe for your Halloween bash, you can serve these chocolate-covered bugs on top of another

spooky

yet

luscious

oreo dirt cup

.
Nutrition
Sugar:

64g

:

Calcium:

79mg

Calories:

474kcal

Carbohydrates:

89g

Cholesterol:

4mg

Fat:

12g

Fiber:

2g

Iron:

1mg

Potassium:

127mg

Protein:

5g

Saturated Fat:

4g

Sodium:

80mg

Vitamin A:

47IU

Vitamin C:

1mg
Nutrition Disclaimer
Commonly Asked Questions
Can I use other alternatives for caramel candies for my chocolate-covered bugs?
Yes, you can use other alternatives for caramel candies. If you want healthier options, dried prunes, apricots, and strawberries are the perfect substitutes. Dip these fruits in the chocolate. Dress them up with red licorice or pretzels and sprinkle them  with your desired decors and dragees.
How long do homemade chocolates last?
If stored in a tightly covered container, homemade chocolates will keep up for about 2 weeks. It is advisable to store them in a cool, dry place rather than in the fridge. Putting chocolates in the refrigerator may affect their taste and texture.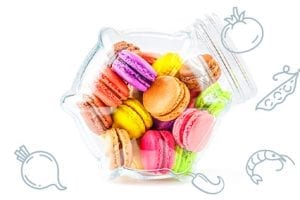 Conclusion
These chocolate-covered bugs are sure to liven up your Halloween party! This homemade chocolate recipe will absolutely frighten and delight your guests on the spookiest night of the year. Serve them on top of an Oreo dirt cake to make them seem like creepy crawly bugs crawling out of the dirt. Have a chocolatey Halloween!