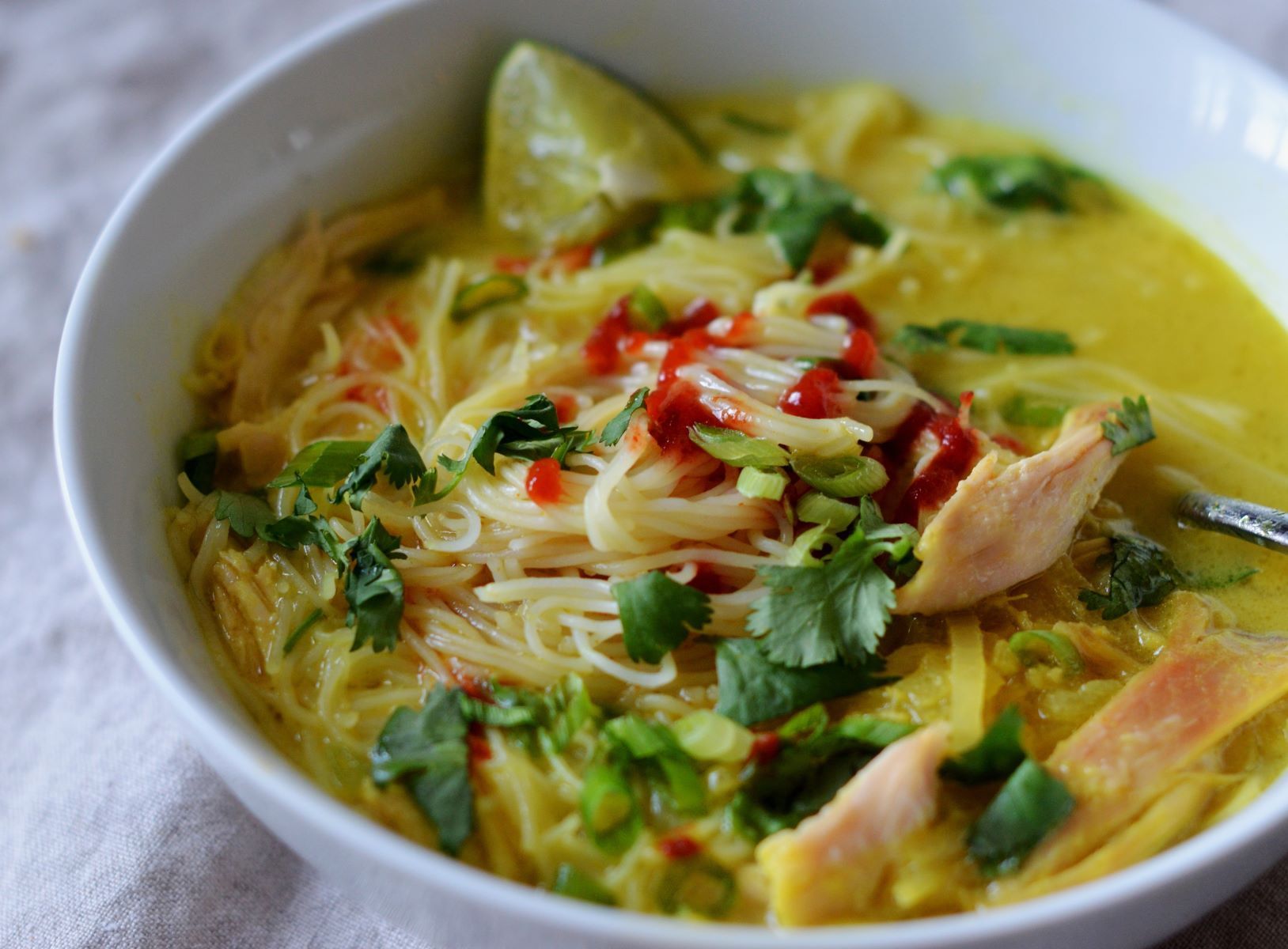 Thai Noodles Recipe
How To Make Thai Noodles Recipe
From a beautiful Asian country comes our authentic and tasty Thai recipes. Be enraptured by the sweet, salty, sour, and spicy flavors that most Thai dishes combine in wild abandon. Your taste buds will surely thank you for these amazing Thai recipes.
Ingredients
8 oz rice noodles
2 tbsp vegetable oil
2 cloves garlic, minced
1 small onion, thinly sliced
1 bell pepper, sliced
1 carrot, julienned
1 cup broccoli florets
1 cup bean sprouts
1/2 cup chopped scallions
1/4 cup soy sauce
2 tbsp fish sauce
2 tbsp oyster sauce
1 tbsp brown sugar
1/2 tsp red pepper flakes (optional)
1/4 cup chopped peanuts
Lime wedges, for serving
Instructions
Cook the rice noodles according to package instructions. Drain and set aside.

In a large skillet or wok, heat the vegetable oil over medium-high heat. Add the garlic and onion, and cook until fragrant and slightly softened, about 2 minutes.

Add the bell pepper, carrot, broccoli, and bean sprouts to the skillet. Stir fry for 3-4 minutes, or until the vegetables are tender-crisp.

In a small bowl, whisk together the soy sauce, fish sauce, oyster sauce, brown sugar, and red pepper flakes (if using). Pour the sauce over the vegetables in the skillet and stir to coat.

Add the cooked rice noodles to the skillet and toss everything together until well combined and heated through.

Remove from heat and garnish with chopped scallions and chopped peanuts. Serve with lime wedges on the side.
Nutrition
Calories :

320kcal

Total Fat :

10g

Saturated Fat :

1g

Cholesterol :

0mg

Sodium :

950mg

Total Carbohydrates :

50g

Dietary Fiber :

3g

Sugar :

7g

Protein :

10g