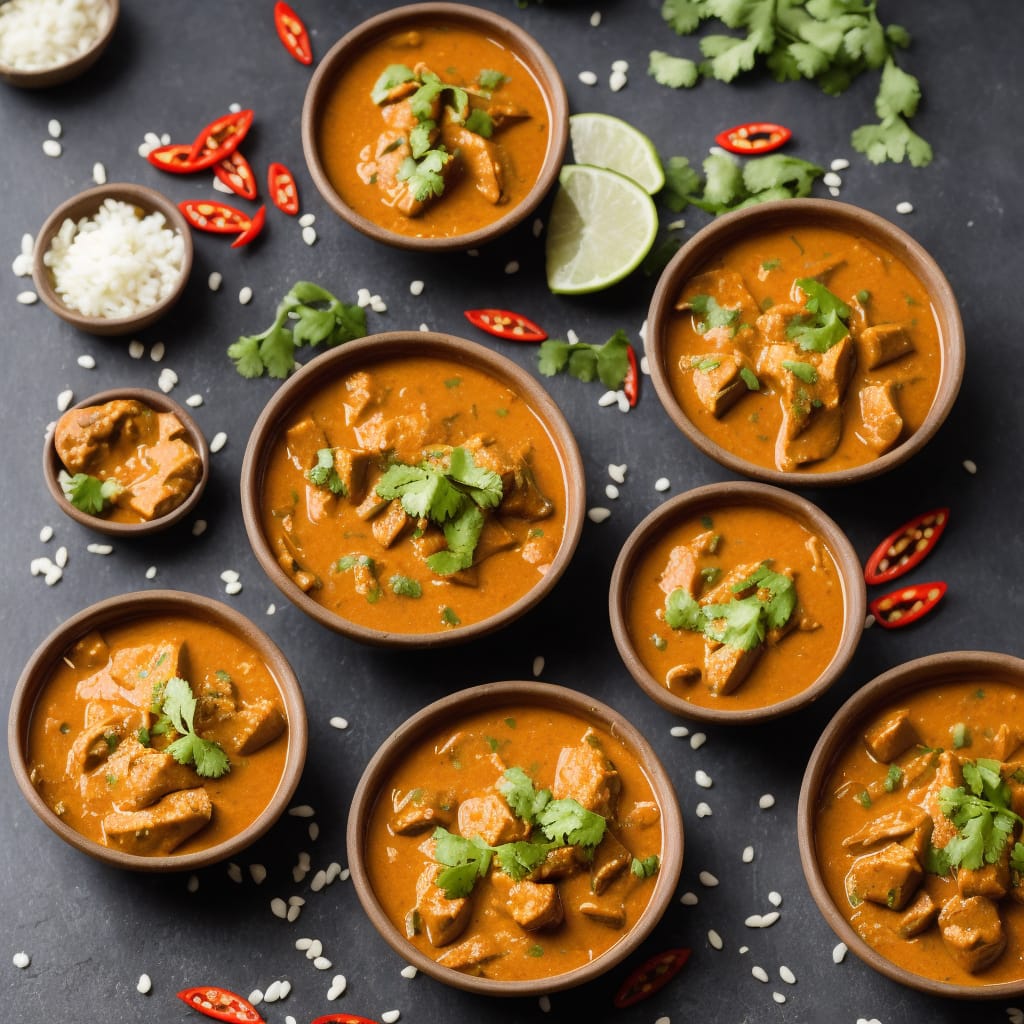 Panang Curry Paste Recipe
How To Make Panang Curry Paste
From a beautiful Asian country comes our authentic and tasty Thai recipes. Be enraptured by the sweet, salty, sour, and spicy flavors that most Thai dishes combine in wild abandon. Your taste buds will surely thank you for these amazing Thai recipes.
Ingredients
4 dried red chili peppers, deseeded and soaked in warm water for 10 minutes
5 shallots, peeled and chopped
4 cloves of garlic
1 thumb-sized piece of ginger, peeled and chopped
2 stalks of lemongrass, tough outer layers removed and chopped
1 tbsp of ground coriander
1 tsp of ground cumin
1/2 tsp of ground nutmeg
1/2 tsp of ground cardamom
1 tsp of shrimp paste
1 tbsp of vegetable oil
Instructions
In a food processor, combine the soaked dried red chili peppers, shallots, garlic, ginger, lemongrass, ground coriander, ground cumin, ground nutmeg, ground cardamom, shrimp paste, and vegetable oil. Blend until a smooth paste forms.

Transfer the Panang curry paste to a jar or airtight container and store in the refrigerator for up to 2 weeks.
Nutrition
No nutritional information available for Panang Curry Paste. :

0