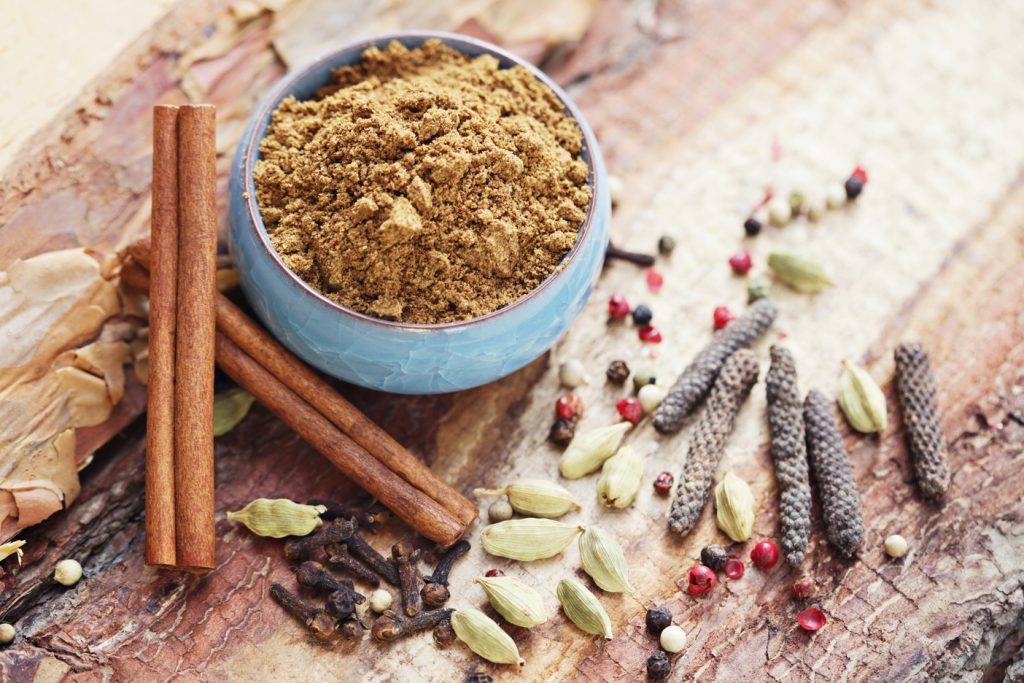 What Is Garam Masala and Its Substitutes?
From biryani to samosas, Indian cuisine is definitely known around the globe. Aside from its health benefits, the cuisine's dishes are known to be remarkably flavorful. One of the main reasons behind this is their impeccable use of different spices in their dishes.
A great example is garam masala, which means "warming spice mixture" in English. This spice is widely available for purchase in Asian grocery stores or online. That said, it's always good to have some substitutes as backups if you have no time to look for this wonder ingredient. Check out our list below and find out what are some of the simple and convenient garam masala substitute options for you to try!
What Is Garam Masala?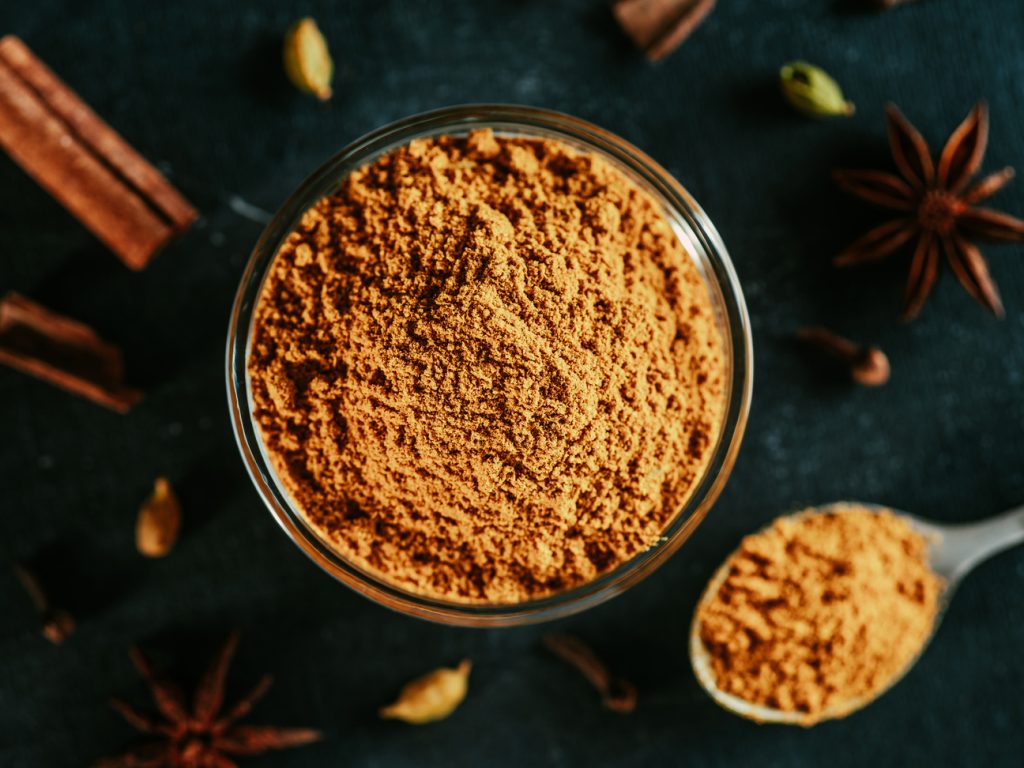 Garam masala is made of a blend of ground spices used in many Indian dishes such as lentil curry and soups. Garam masala can be quite complex. It does not have a single flavor but has different layers of warmth, sweetness, aroma, fruitiness, and earthy tones.
In Southern India, garam masala is a mix of ground spices and is in powdered form. This varies quite significantly from Northern India where garam masala is actually in the form of a paste that is made by mixing the spices with coconut milk, vinegar, or water.
Here are some of the more commonly used spices that make up garam masala:
Cinnamon

Cardamom

Coriander seeds

Ground cumin

Nutmeg

Peppercorn
Clove
Mustard seed
Mace
Bay leaves
Just like how everyone has their own preference for the pungency of spices, there is no single recipe for garam masala. More importantly, it also does not necessarily have to be spicy. Now, if you're now eager to try cooking a dish using this mighty spice blend but find yourself in a pinch, do not panic! We listed some substitutes for garam masala that you may whip up using ingredients that you may find in your pantry.
7 Best Garam Masala Substitutes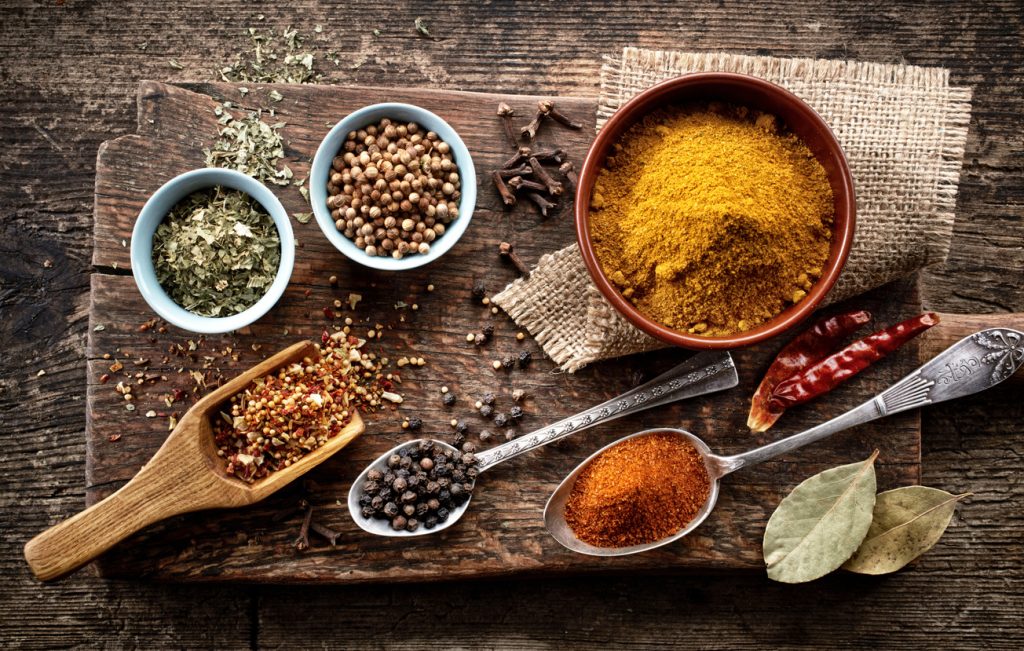 Curry Powder
The taste of curry powder is something that we usually associate with Indian cuisine. Although interestingly, this flavorful powdered spice was not created by the Indians but by the British to capture the taste of curry. Still, it is considered one of the best and most convenient garam masala alternatives, widely available even in local groceries.
However, when comparing garam masala with curry powder, the latter may not replicate the "warming spice" in garam masala. Regardless, it still captures the overall flavor profile pretty accurately. It will give your dish the Indian touch that you are looking for. Use a 1:1 ratio of curry powder to garam masala to use as a substitute.
The history of curry powder dates back to the 18th century when India was still a British colony.
Cumin Mixed With Allspice
Can you use cumin as a substitute for garam masala? Combine it with allspice and you get one of the easiest blends that you can use in case you run out of the original ingredient.
Cumin and allspice are common spices that many home cooks love to use to create layers of flavor in their dishes. Mixed together, it's almost comparable to the complexity of garam masala. Cumin helps to achieve the warm and earthy flavor of garam masala, while allspice will balance it out with its floral and fruity notes.
Want to make one? Follow the recommended ratio below:
4 tsp of cumin

1 tsp of allspice
After combining these two, use them in a 1:1 replacement of garam masala required in any recipe.
Cumin, Cardamom, and Coriander Blend
Cumin, cardamom, and coriander are the basic spices that are usually present in garam masala, which is why this spice blend is another notable garam masala substitute option. If you have these in your pantry, you can easily make an amazing yet similar blend that you can use at your disposal.
Check out the suggested combination of these spices below:
1 tbsp of ground cumin

2 tsp of ground coriander

½ tsp of ground cardamom
This ratio is equivalent to 1 tablespoon of garam masala.
You can also refer to the list of the spices used to create garam masala and choose the ones that you want to add according to your preference. Want a spicier version? Add some chilis. If you want to elevate the sweetness of your blend, add a dash of ground cinnamon. 
READ ALSO: Coriander Seeds: Herb or Spice and Its Uses
Pumpkin Spice Blend
If you are clearing your pantry, then you can be sure that you will most likely have some leftover pumpkin spice from last Thanksgiving! Did you know that this can also be a great substitute for garam masala?
Of course, you can readily get your hands on this ingredient at any grocery store near you. However, we provided a breakdown of the spices you can combine to create your own pumpkin spice as freshly prepared ones are more flavorful. Make your own pumpkin spice with the following ingredients below: 
1 tsp ground cinnamon

¼ tsp ground nutmeg

¼ tsp ground ginger

⅛ tsp of ground cloves
Like curry powder, this can also be a 1:1 garam masala alternative.
Chana Masala
It is very possible to use chana masala and garam masala interchangeably in dishes since they are both blended spices. The difference between these two masala spices is that chana masala is way spicier than garam masala. Additionally, it has a more fruity and sweet note because of the powdered dried mangoes added to it. It also has no star anise — something that garam masala has.
If you want to create your own chana masala, toast some Kashmiri chiles, asafoetida, fenugreek leaves or seeds, green cardamom, and dried mango powder. After toasting these in a pan, let them cool, and then grind them all together in a blender. And there you have it, your own chana masala. 
Take note that the spice level of chana masala is much more intense as compared to garam masala, which is why we highly encourage you to add this gradually to your dish.
Chaat Masala
Indian street snacks usually have this distinct chaat masala flavor. One of its difference from garam masala is the presence of black salt or kosher salt. Sometimes, it also has dried mint leaves giving it a cool menthol flavor. Flavorwise, chaat masala is more zingy and tangy compared to garam masala. Like chana masala, we recommend that you add this to your dish little by little until you achieve your preferred taste.
Moroccan Spice
Moroccan spice is also known as ras el hanout, a spice blend that originated from North Africa. This alternative has a similar flavor complexity to garam masala, but it can be created without roasting the spices before grinding them. That said, Moroccan spice blends tend to have a stronger flavor as it is composed of more spices compared to your standard garam masala. We recommend adding this substitute to taste to prevent over-seasoning your dish. 
READ ALSO: Spice Grinders: Why You Need One and Our Top 12 Picks
How To Make Homemade Garam Masala
Making your garam masala will help ensure the strength of the flavors of your blend. That is because freshly roasted and grounded spices have flavors that are stronger and more potent.
If you want to create your own garam masala paste, start by soaking the roasted spices in warm water before grinding them all together. But if you want to make your own powdered version, here's a recipe that you can try: 
Ingredients:
6 pcs cinnamon sticks

1 tbsp green cardamom seeds

3 tbsp coriander seeds

1 tbsp cumin

3 tbsp cloves

2 pcs star anise

2 pcs mace

1 nutmeg

4 pcs bay leaves

1 tbsp peppercorns
Instructions:
Step 1: First, place the cinnamon sticks, coriander seeds, cloves, bay leaves, mace, black peppercorns, star anise, cumin seeds, cardamoms, and nutmeg on a pan. Dry roast them for 2 minutes. 
Step 2: Let them cool down for 5 minutes. This is important. Grinding warm spices will create sweat. So instead of having a nice garam masala powder, it will turn into a chunky paste.
Step 3: Grind everything together using a blender.
Step 4: Finally, store it in a container with a tight lid and place it in a cool dark place.
Use Garam Masala In These Recipes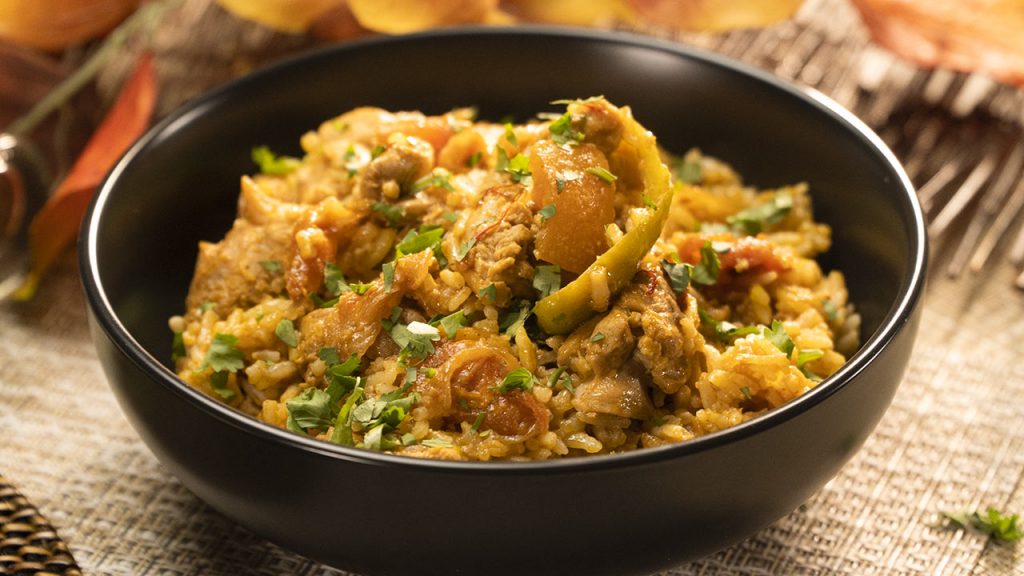 Garam masala has many uses. Aside from being a marinade, you can add this to your soup, vegetables, and curry dishes. Additionally, you can use it as a rub for meat and poultry. Some home cooks prefer it as a final seasoning for their dishes. Aside from the wondrous flavors it brings, it can also help with indigestion and improve immune functions. Once you get the hang of using it, you can create wonderful dishes way beyond Indian cuisine. 
Indian Chicken Biryani Recipe

– Improve the flavor of your chicken biryani using garam masala. Undoubtedly, this is a perfect dish for any occasion and a complete meal that will leave your guests full.

Indian Tofu and Spinach (Saag Tofu) Recipe – 

Suited for every vegetarian, this tofu and spinach recipe has additional flavors of coconut milk, tomatoes, and onion. Together with a dash of garam masala that is the star of this dish, it will be a new favorite of many! 

Paneer Tikka Masala –

Create a flavorful marinade for your paneers using garam masala, and enjoy this healthy and mouthwatering paneer tikka masala dish.